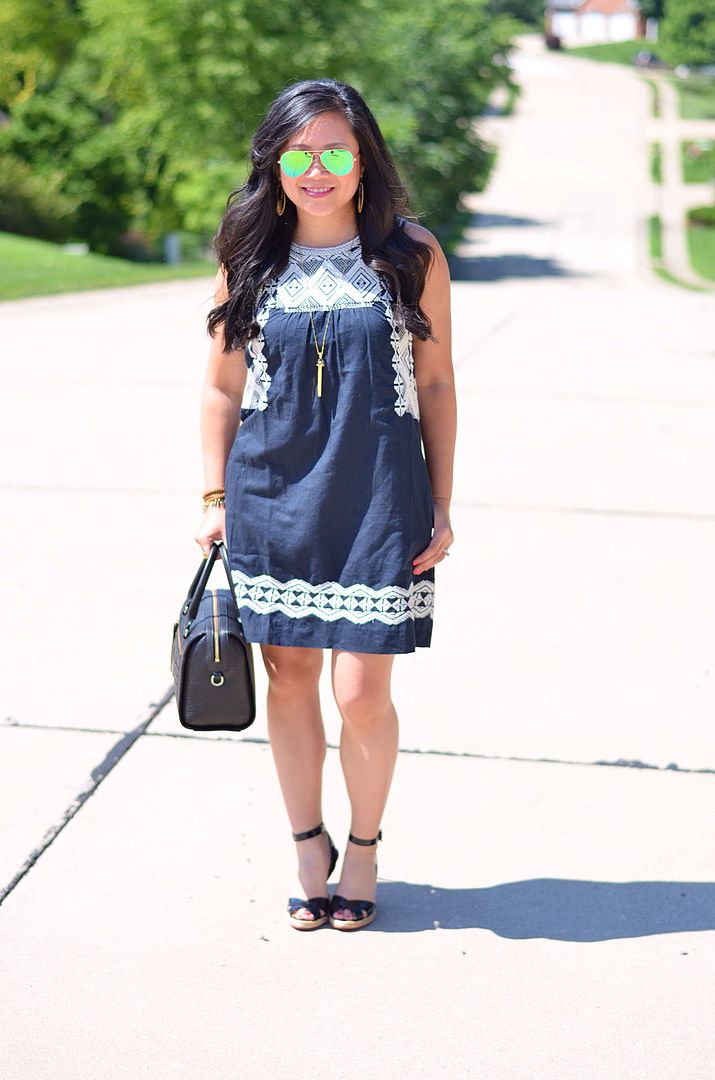 Yay!! I'm so happy that we FINALLY got a break from the rain! I know you're probably sick of me talking about it, but seriously, two straight weeks of rain is unbearable. Especially when your one hobby is blogging and all you want to do is get dressed up and take outfit photos outside! Needless to say, I'm happy to get back into the swing of things, and there was nothing else I wanted to wear more to kick off the week than this perfect dress.
This dress is so easy and the stitching is so intricate and just makes me happy. A lot of you liked this dress from last Monday's flat lay roundup of my recent purchases, so I hope you still love it seeing it on an actual human. And these wedges. They complement the dress as if they were made for each other, no?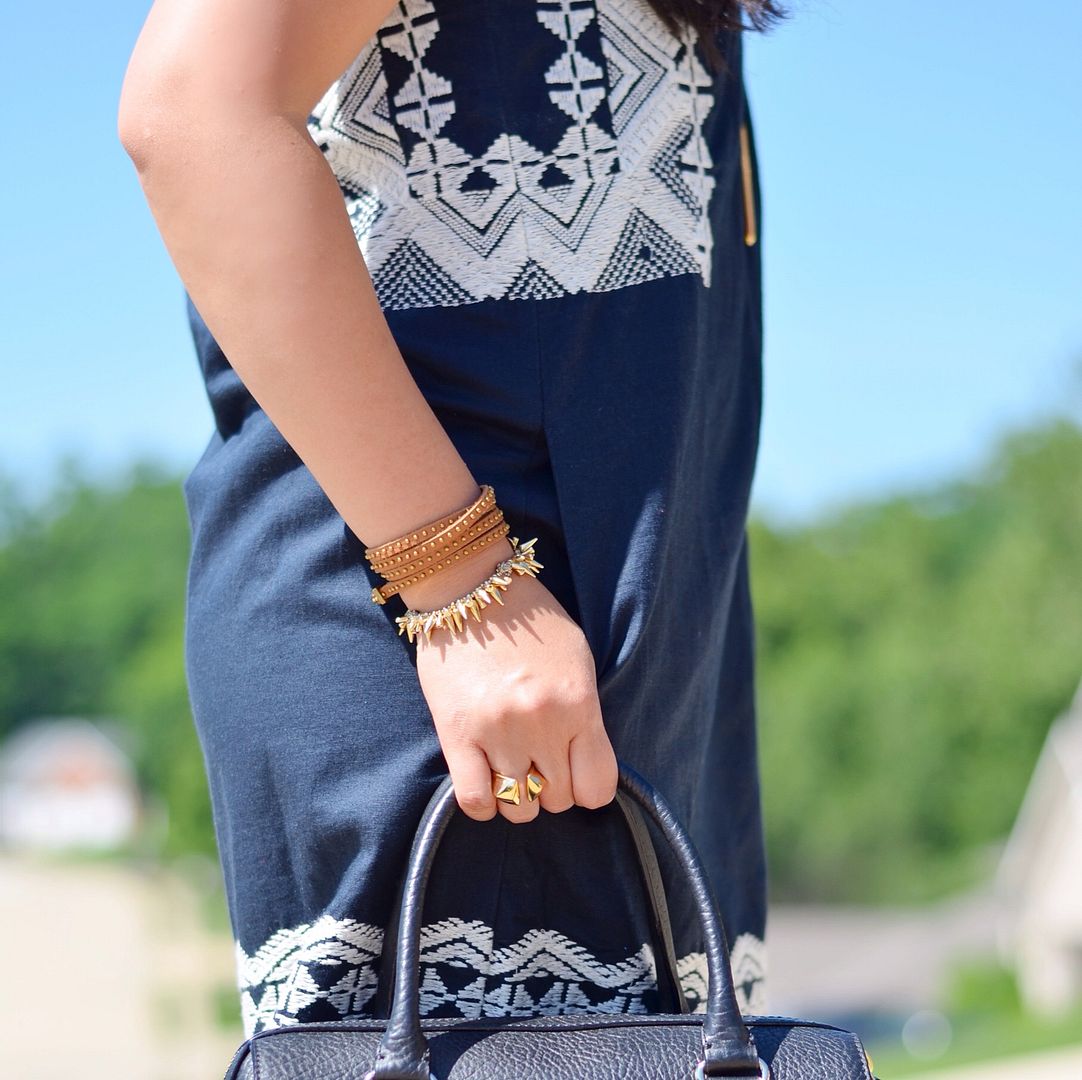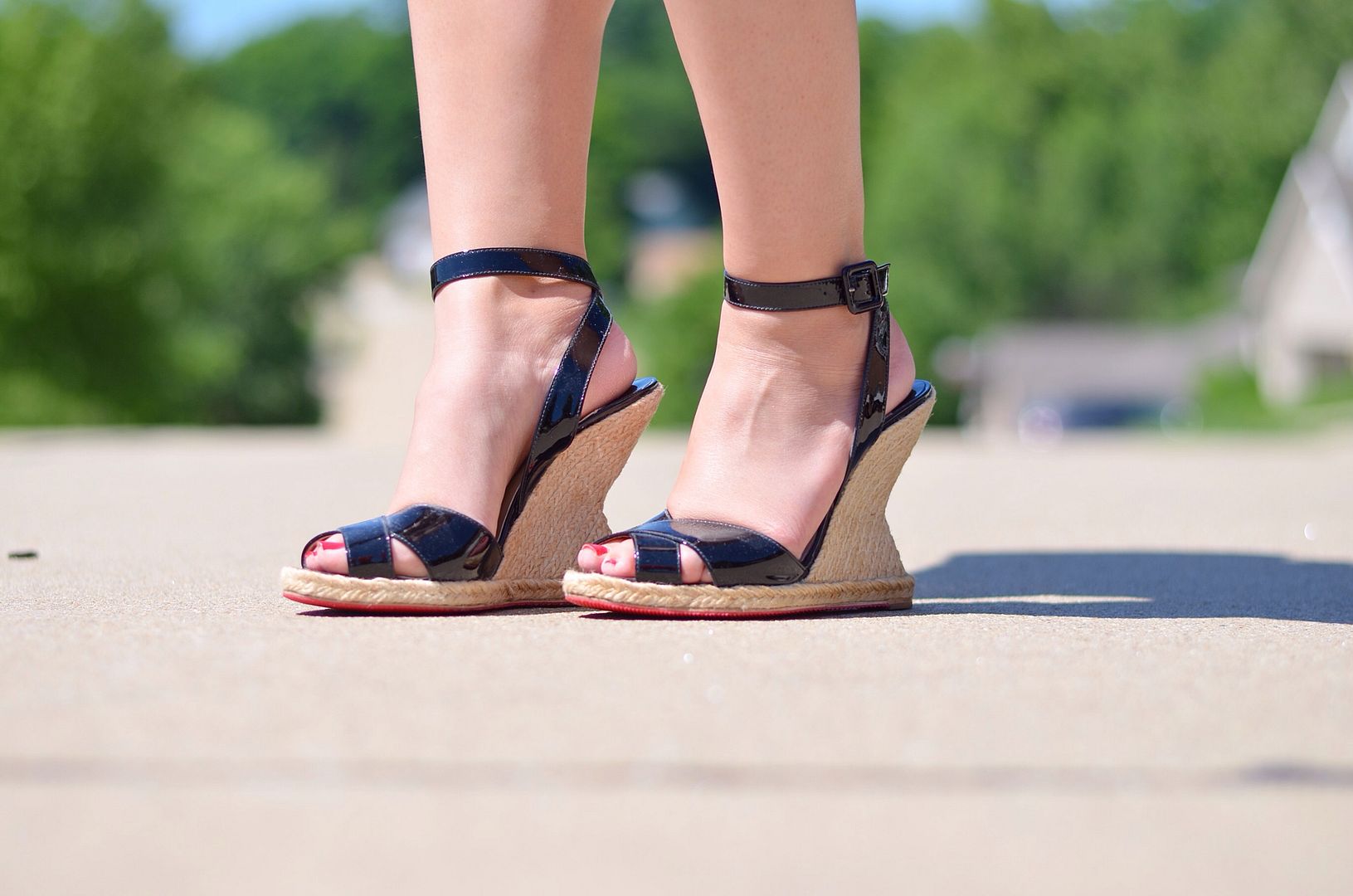 Outside of taking blog photos this weekend, it was pretty chill. I got my lashes filled on Saturday, which is always a happy day! And of course yesterday was father's day so I hope you all got to spend time with your loved ones. We just hung out at his parents' house doing what we do
best - eat and drink. Not much else to report! Have a great week!

SHOP THE LOOK: