This outfit really speaks for itself. I went a little matchy matchy with the top and the bag, but I could not resist! I almost reached for my blush pumps instead of these, but I loved the idea of finishing off the look with some crisp white shoes.
And yes, I'm rocking my metal bib necklace. Again. #sorrynotsorry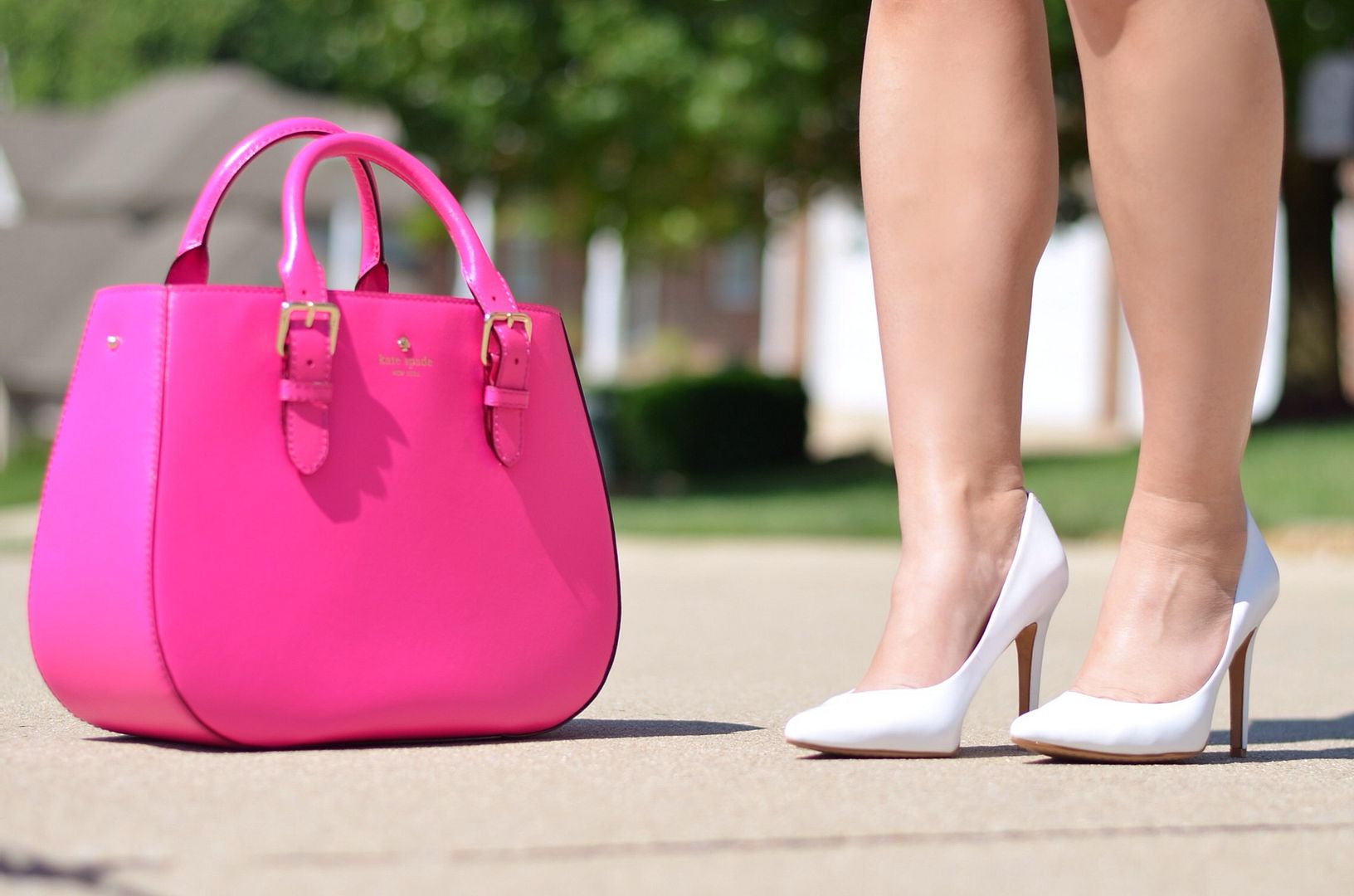 Last week, I found out that one of my friend's brothers, who was also a friend of mine - the three of us used to wait tables together - passed away suddenly. He was my age and it's just hard to wrap my head around that. Someone on Facebook said that this is stuff we should be hearing about when we're in our 80s, not right now. Totally true.
It's made me a bit retrospective about people in your past and how your life paths can be completely different but for that one moment in time, your paths crossed and you have common memories. And no matter how much time has passed since you've last talked, you still have that feeling of loss when there's that permanency of knowing you will never interact with them again.
Sorry, definitely didn't mean for this to be an emotional or Debbie Downer post. My point is that I feel that way about all of you with whom I interact because of this blog. I've been awful at replying or acknowledging comments, but I do read all of them and I am thankful that for whatever reason, our paths are crossing right now.

SHOP THE LOOK: