…from some other beginning's end. - "Closing Time" by Semisonic
If you read Gina's post today, you'll see that she is retiring from Manic Monday. When she asked if we could phone talk last week, I had a feeling she was going to be cutting back on blogging and letting go of Manic Monday. While naturally I am sad about losing the collaboration with her, I wholeheartedly understand. I can't imagine what she's been through, what she is still healing from, and how much different of a lens through which she is now seeing life. I one thousand percent respect her decision. It's certainly not good-bye - I'm sure there will be many collaborations between the two of us in the future, and this is definitely nothing personal nor any indication of a flawed friendship.
I am so thankful that we decided to start Manic Monday as we've made so many friends along the way; I've learned so much and have been inspired by so many. I've decided to continue on with a Monday linkup, but under a different name. Manic Monday was Gina's and my thing, and I want to keep it that way! So, I hope you'll be back with me next week as I kick off something new, and since it's easier to not go it alone, Jenna has graciously agreed to co-host with me next week, so you will see the linkup on her page as well. Thank you for everyone's support!!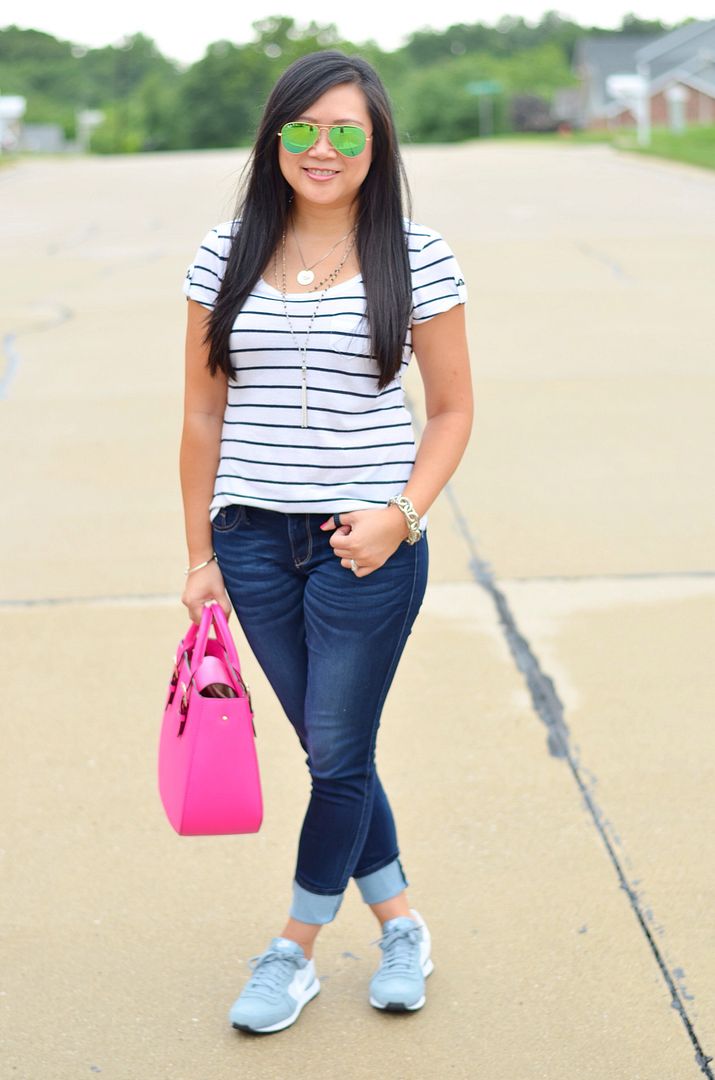 I love my heels, don't get me wrong, but the anniversary sale has put me in a little love affair with flat shoes.
I'm pretty sure I will need more pairs of these Nike Internationalist sneakers. They're comfy, nice to look at, and sporty chic.
This weekend was pretty family filled! We had a cousin's wedding to go to on Saturday night and then a 2-year old birthday party for a nephew yesterday! I wore this to the birthday party and really just wanted something super easy and comfortable. The heat has been ridiculous, but so has the rain, hence the long pants and closed toe shoes - I absolutely hate wet feet and wet legs in the rain.
Hope everyone has a great week! Please be sure to continue to follow along on Tuesdays and Fridays with Gina and check back with me and
Jenna
on Monday for something new to link to!

SHOP THE LOOK: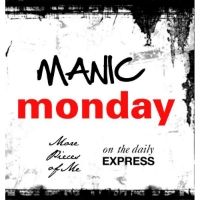 Thanks for making Manic Monday 80-weeks old!