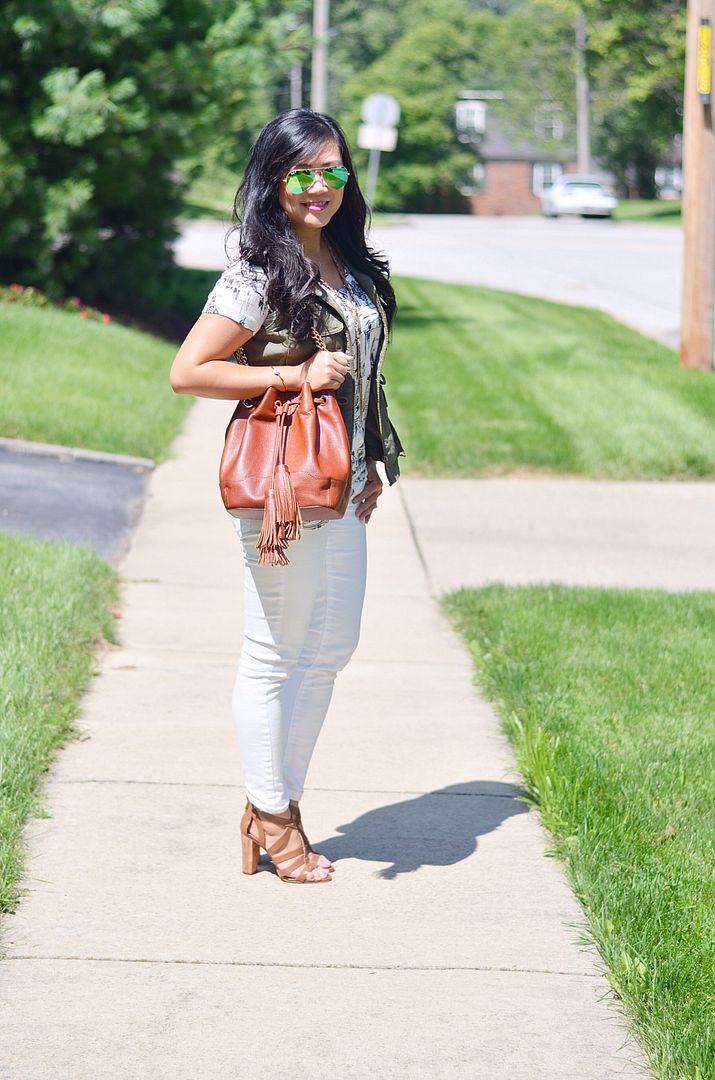 I still have my old school Dooney and Burke bucket bag from the 90s. I was so proud of that bag! I loved it so much! And here we are, years later, and I've bought myself another. (Ok, well maybe mom and dad bought that first one for me!) This one is roomier than the one I had back in the day! I love the option of making it a single or a double strap. I also love the large, voluminous tassels that finish off the bag. I definitely loved this bag even more in person than in the catalog. I've always found one bag to buy during the anniversary sale, and I'm glad this one was "the one" this year!
I did get a few people ask me why I didn't end up getting the Rebecca Minkoff moto hobo in the cranberry color. Unfortunately, it was already sold out in my store by the time I was there for my appointment, so I was never able to see it in real life. I didn't need a bag that color anyway, I already have two, so it's probably for the best! I did see it in the "Ash" color, and while it was extremely tempting, I did love this bucket bag even more, especially since it's different than anything I currently have, and I had already committed to buying so many other items anyway!
I can see myself reaching for this tee when I need something easy but not obviously lazy. I loved how it looked with the olive vest layered over it. I wore this outfit to brunch with the husband on Sunday. I could have easily worn my new
animal print flats
instead of these heeled sandals!
For my second styling example, I just wanted the tee to speak for itself. And when paired with destroyed skinnies and statement heels, it's a foolproof weekend look.
You can see a third way I styled this tee shirt in my
Nordstrom Anniversary Sale recap post
with the same lace pencil skirt I wore on Monday. It's a great, relaxed tee that is fitted but not tight. The scenic print reads a little bit more abstract from a distance, which makes it pretty easy to pair with most colors and other prints. It's nice to have options!

SHOP THE LOOK: