The things that I've found that I'm lacking in my closet are basic, solid tees. I love my patterns, maybe too much, and sometimes a basic solid is what an outfit needs. I love how they create a blank slate for layers and accessories. When I shop for basics like this, I still look for details that add interest. Basics with a twist. And that pretty much sums up what I love about this easy, lightweight, tissue tee.
I wanted to style it a couple of ways for you, so when I was brainstorming over the weekend, I put together the flat lay above with Jenna's help. She reminded me of my awesome blush colored skinnies that I have, and look how great they work together! I would like to try it with a skirt also or maybe layered over my tank dress - I will have to play around with the silhouette a bit!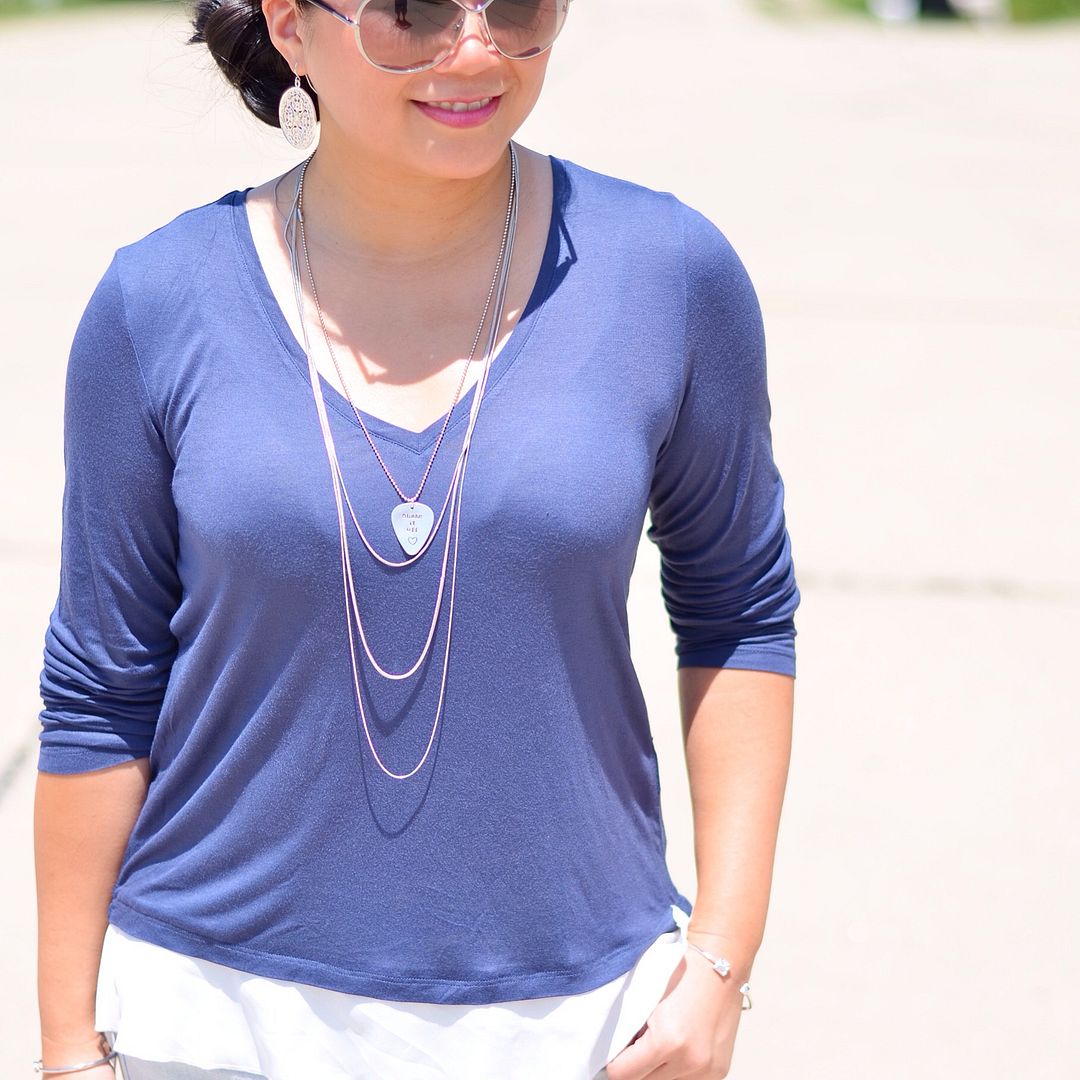 Speaking of Nadri bangles, I posted this photo above on Instagram this weekend. You may remember me talking about them during Black Friday last year. I hadn't ever tried them before, but Jenna introduced me to them, and I loved how well they fit my wrists! Ever since then, I try and buy them at the Rack or whenever else I see them on sale. I couldn't resist taking the family photo above.
Alright well I guess that's enough enabling for one post! :)

SHOP THE LOOK: