Disclosure: CS Gems gifted me some jewelry and The Fashion Lane provided me a discount to shop in exchange for these photos and this blog post. All opinions expressed are my own.
Yay for short weeks! I'm only working Monday through Wednesday this week and then we're off for a long weekend in SoCal because the nephew turns ONE this weekend! Not sure how time has flown by so quickly! But before those festivities kick off, I do have a few things to share with you this week! Let's start with this adorable printed dress from The Fashion Lane! You can see the other two outfits I styled with CS Gems and The Fashion Lane here and here.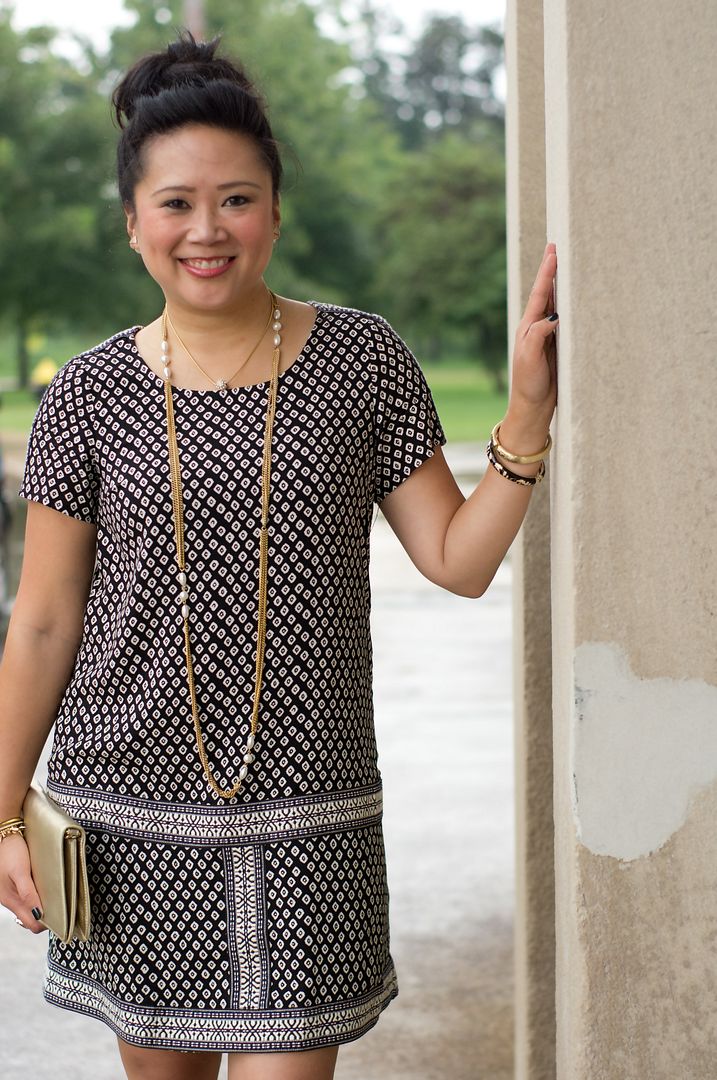 I was basically in love the second I laid my eyes on this dress. The print and embroidered trim are beautiful I will be packing this with me this weekend on my trip for sure! Very packable and versatile to dress up or down, which is ideal for me not knowing what our exact plans will be.
These style events have been pretty great. I basically bring a few basics - some jeans, shoes, and clutches, build outfits using pieces from the boutique and finish off the look with accessories from CS Gems. Not knowing what you'll end up wearing makes it pretty fun for all parties. And it also proves how versatile the jewelry from CS Gems really is - there's always a piece or two or three that will go with what I'm wearing.
Oh! Before I go! If you're local to the St. Louis metro area, you'll be happy to know that The Fashion Lane has opened a brick and mortar store in Clayton! They're at 7529 Forsyth, so be sure to stop in and say hello!
I hope you enjoyed this series! I'm sure there will be more of these in the future!

SHOP THE LOOK: