Top: Express | Necklace: CS Gems (c/o) | Skirt: JOA | Heels:
Valentino
Necklace: Express | Bag: Kate Spade | Top: Express | Skirt: Express | Heels:
Vince Camuto
Plaid Top: Express | Dress: Express | Necklace: House of Harlow 1960 (option) | Sandals:
DV Dolce Vita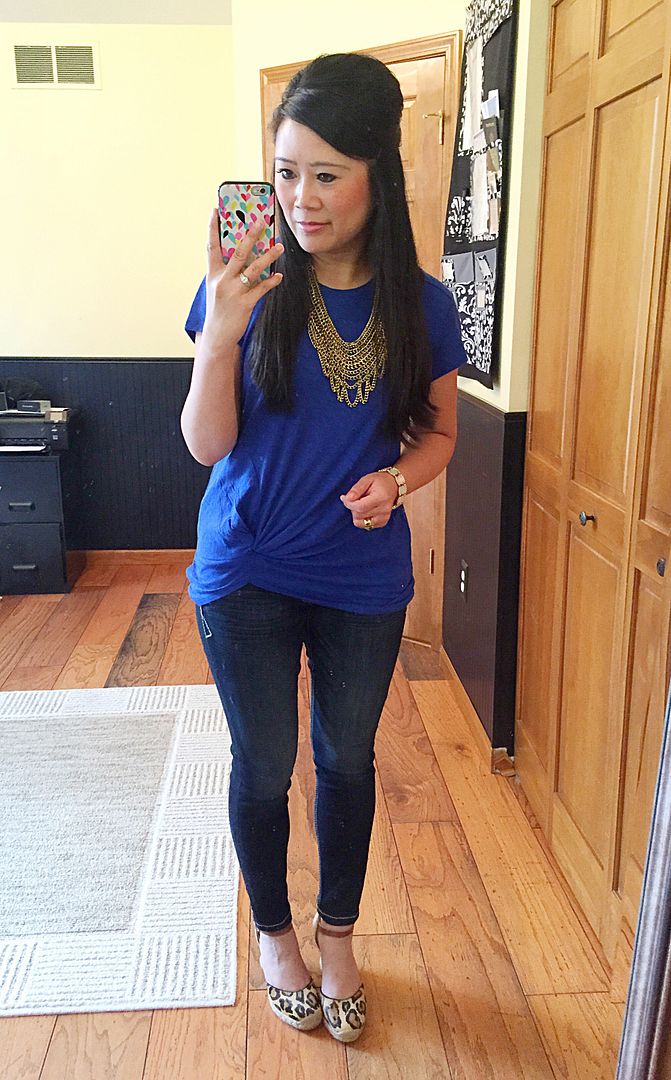 The husband had a day trip today (Thursday) but he got home just in time for dinner. So, we decided to go out to eat, I enjoyed a Cosmo and the Cardinals game and settled into my chair after dinner feeling content.
And then I remembered I hadn't written my post for today.
Not that I don't love sharing my outfits with you, I just am shaking angry fists at Past Caryl for not being more prepared!
At any rate! It's Friday now, so here are my random roundup selfies for you! I'm sorry there aren't many items in this bunch that are still available. I think it's the curse of summer coming to a close and the shelves being cleared for fall stuff! I think the two skirt outfits are my fave looks! Which is ironic because I've been over-wearing my skinny pants lately. Sometimes it's nice to whip my skirts back out though!

SHOP THE POST: