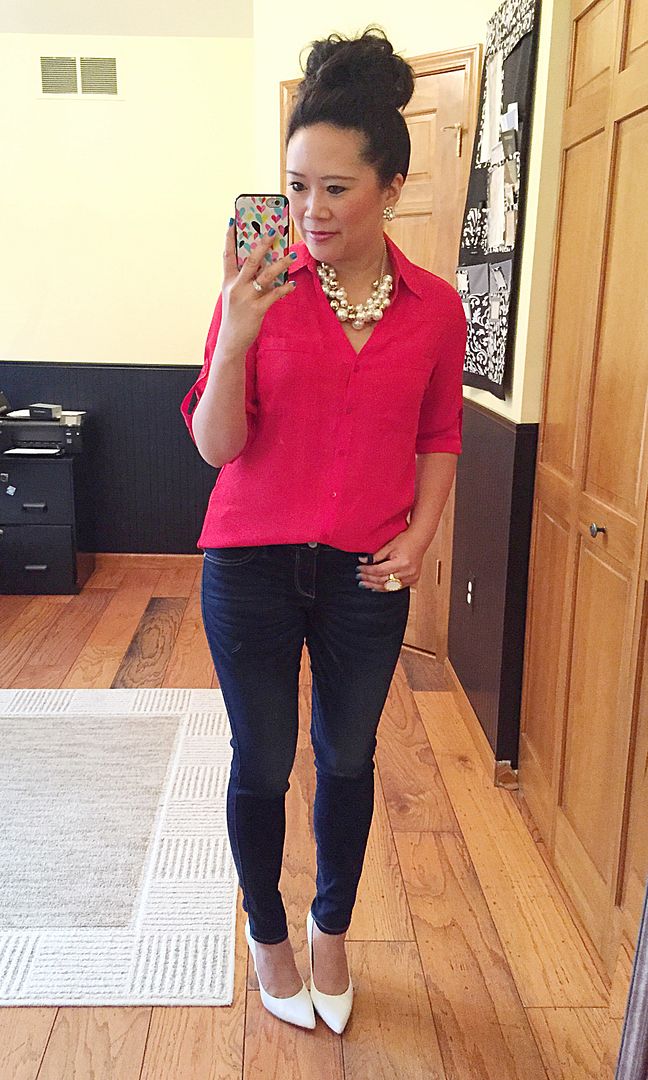 Earrings: Kate Spade (shop Kate Spade studs HERE) | Necklace: Express | Ring: House of Harlow | Top: Express | Bottoms: Express | Shoes:
Vince Camuto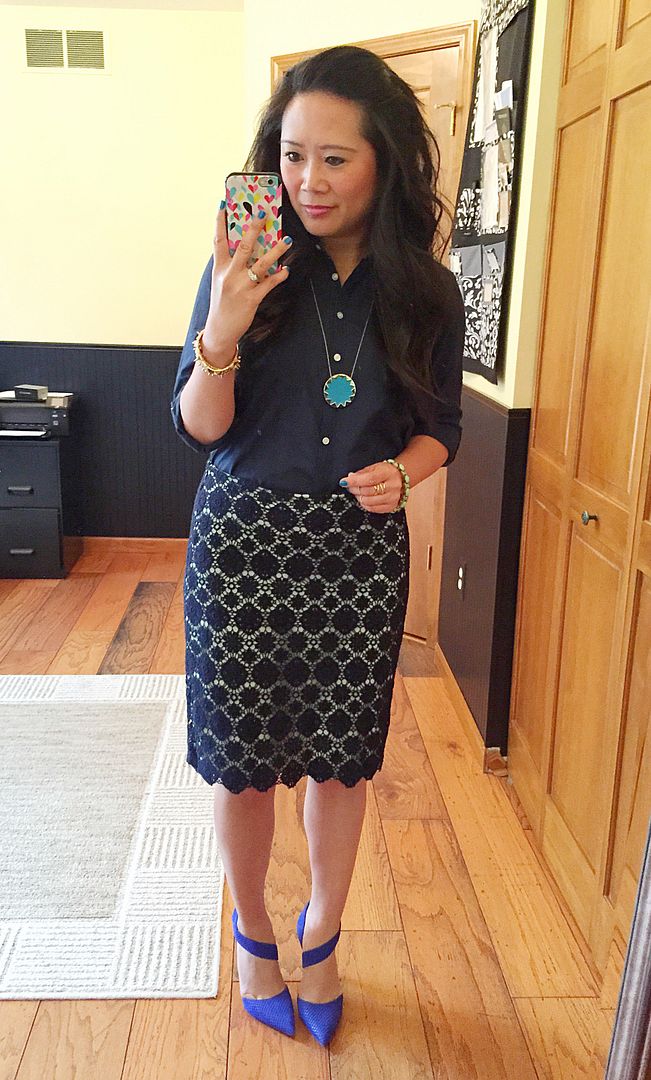 Yay for Friday, amiright? I seriously didn't think I was going to get through it! But it was an awesome birthday week and I definitely can't complain! I promise I will fill you in on the rest of the birthday details next week! I'm sure you are just sitting at the edge of your seats!!
This weekend should be fun! Jenna and I have a style event with CS Gems and The Fashion Lane Truck downtown! There are supposed to be other bloggers there as well, so it should be a great girl's day out! Afterwards, I offered to help Jenna get her closet room organized! So there may be some Greek food consumed for lunch to get us energized for the organization project!
Sounds pretty low key and relaxed to me! Fingers crossed for great weather! Have a great weekend!

SHOP THE LOOK: