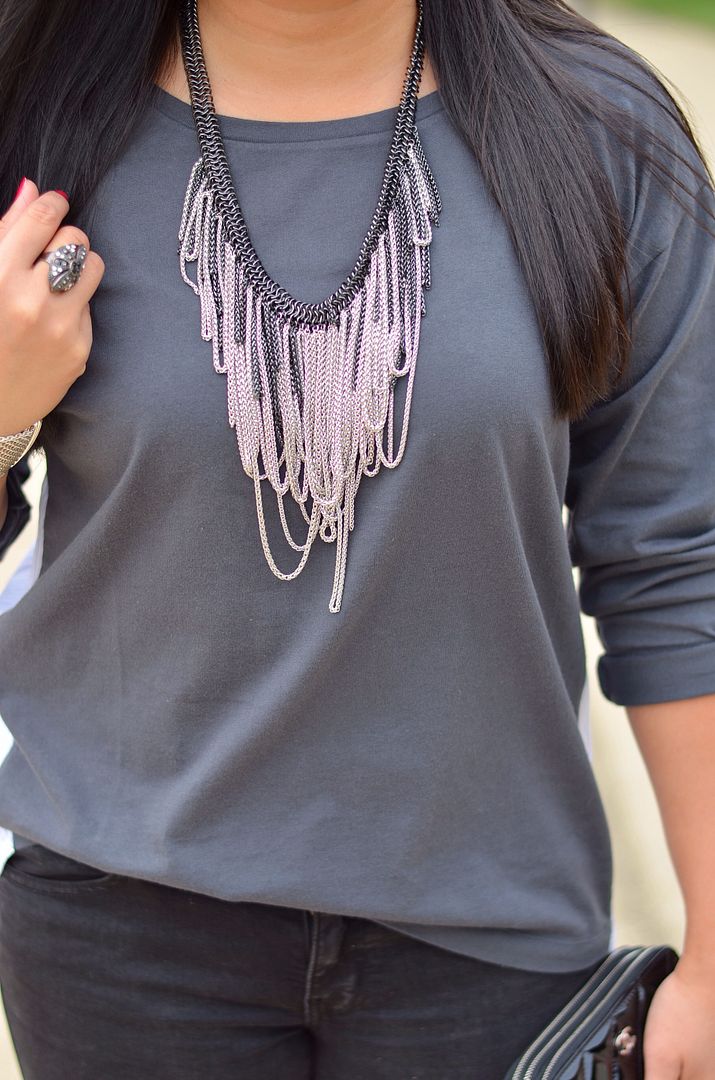 Sunnies: Tom Ford | Necklace: Kendra Scott (c/o) | Wallet: Chanel | Rings: BCBG, Topshop | Top: JCrew Factory (option) | Bracelet: Tiffany & Co. | Bottoms: American Eagle (option) | Heels:
Kate Spade (option)
This necklace
is everything, you guys. I am absolutely, one thousand percent in love with it. And what's funny is, when I put this outfit on, it was just meh before I added any jewelry. The top has a boyish fit, and when I paired it with black skinnies, it was a big snoozefest. Then I added this necklace and my eyes turned into hearts. A lightbulb turned on and I grabbed my silver heels. All of a sudden, I'm obsessed with this outfit.
Today is my Friday and I'm a bit stressed thinking about everything I have to do!!! The days leading up to a trip are always the most hectic. It will all end up being ok, but having to pack and all of that just wears me out! And I have to remember to get dog food. And pay bills. And somehow make it to the tailor. And paint my nails…. Who wants to help me?

SHOP THE LOOK: