I totally didn't mean to be wearing camo in the woods, it just kind of happened! Jenna and I met up over the weekend to take photos of each other. We met at Laumeier Sculpture Park, and there is a nice wooded trail off the parking lot. That's where we began our shoot for the day, and as I was editing my photos, I had to
laugh at myself for being so accidentally literal with my outfit and my setting!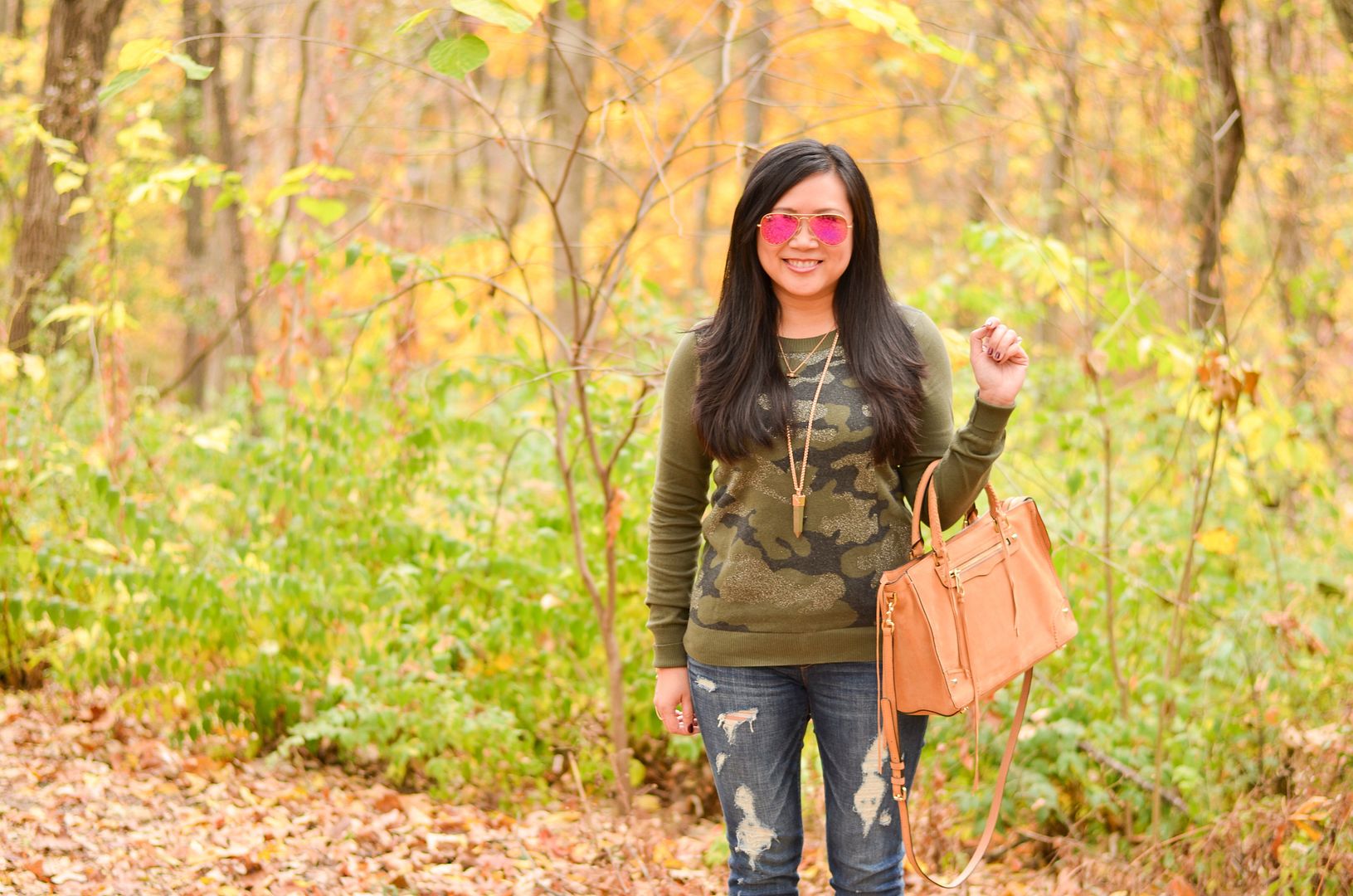 I cannot begin to tell you how much I am obsessed with this hand bracelet. I have not put it down since I bought it! I seriously think I may need more. This one is just so perfect, very lightweight and I barely feel like I'm wearing anything. But how gorgeous is it?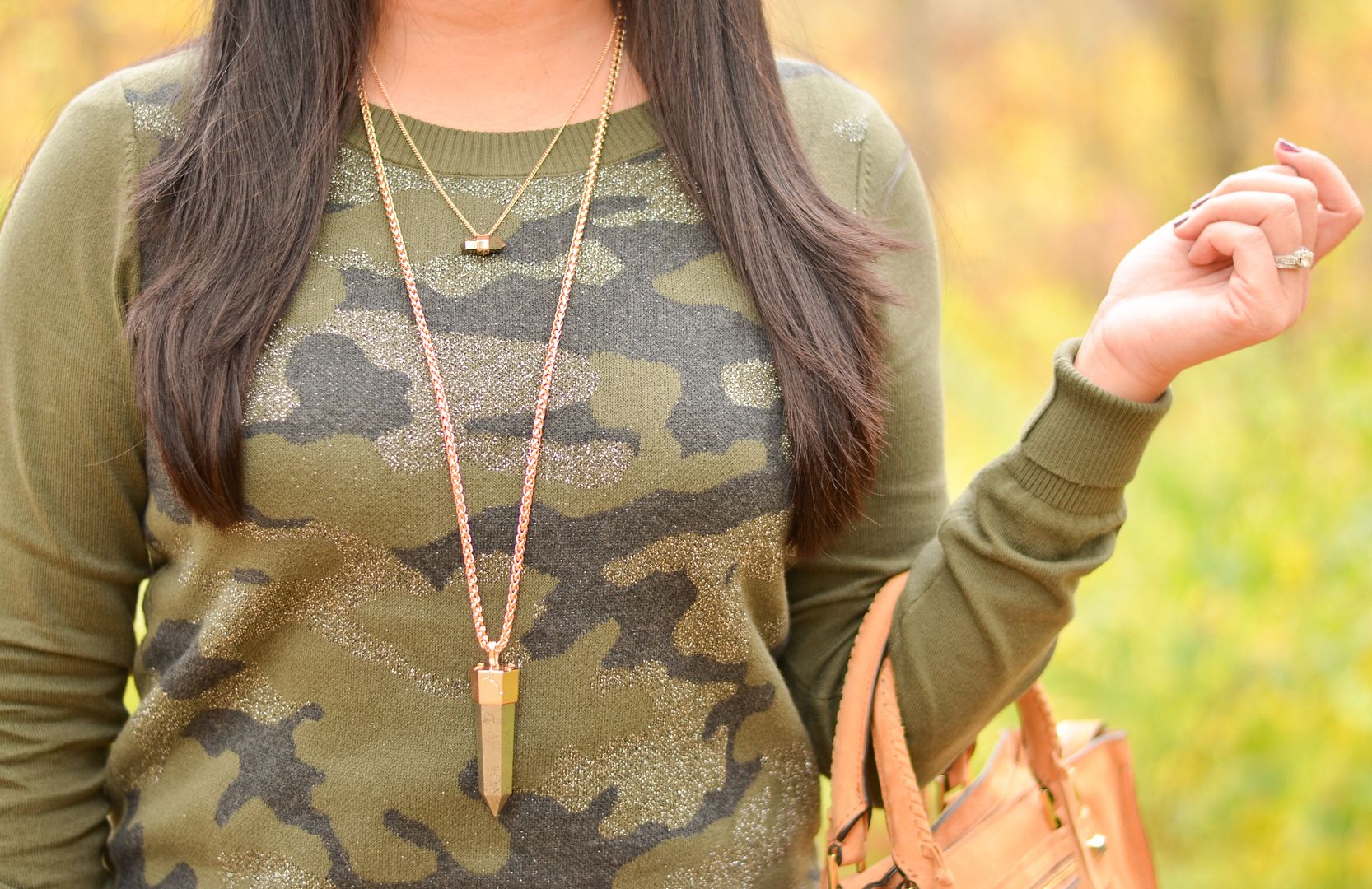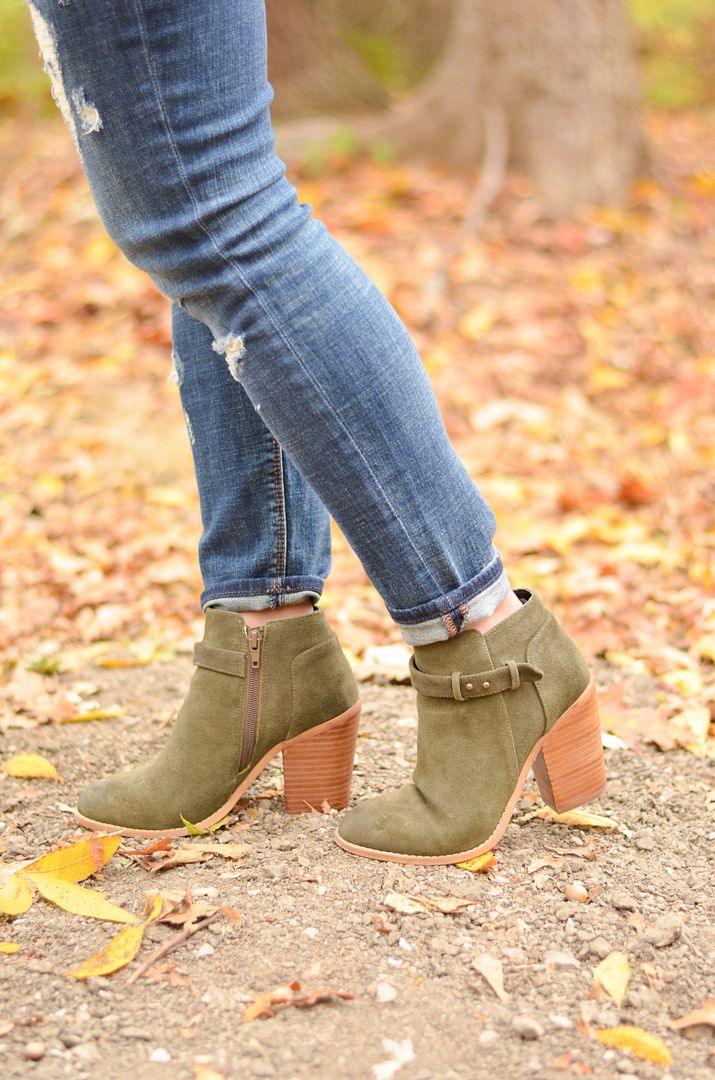 Photos by
Jenna
,
edited by myself
I remember a time when I was so adverse to camo, but now I'm such a fan. And this sweater has metallic accents? Yes, please! I bought it during Express' 40% sweaters and jeans sale a few weeks ago, and I've been reaching for it often! It looks awesome on its own and layered.
Short and sweet today. I really should be packing!! Hope you're having a great week!

SHOP THE LOOK: