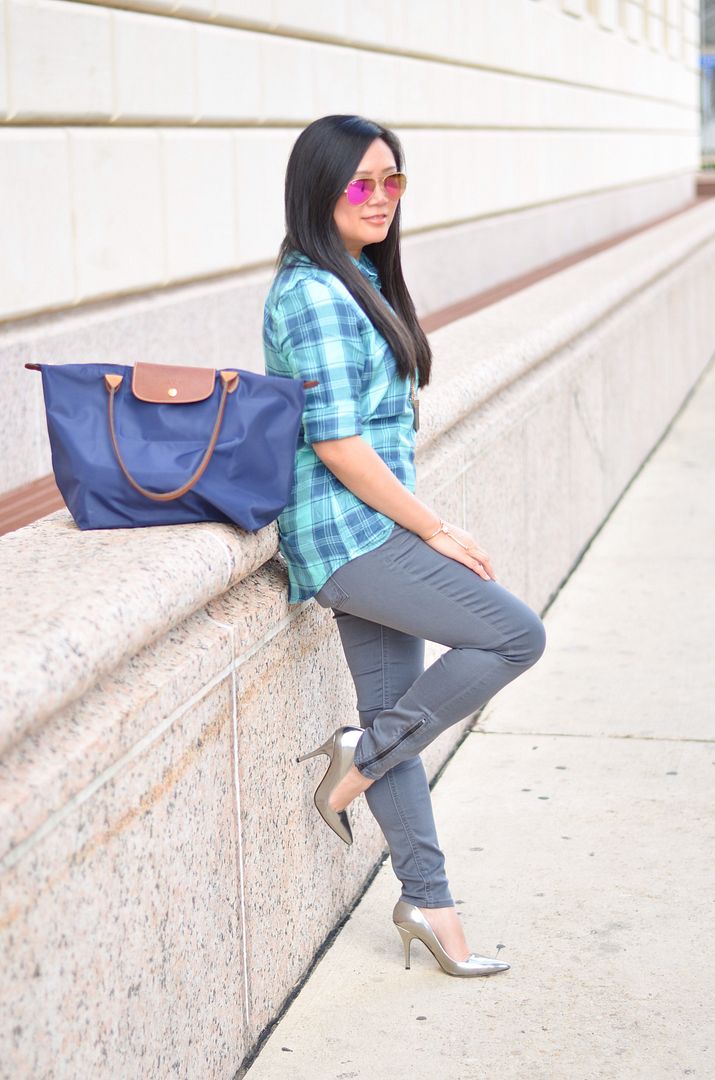 I wear plaid. A lot. It's a weakness of mine, and I acknowledge it! Last week when I was wandering around the Philly airport for two hours, I was excited to shop - I had forgotten they had shops there. Shops mean retail therapy and this exhausted traveler needed therapy! I definitely didn't feel like trying anything on while I was there, but I did pick up the top in today's outfit along with this adorable sweater.
As I was unpacking my suitcase from my Toronto trip, the Gap shopping bag was right on top, and I was excited to throw this top in with my clothes I was taking to San Antonio. What I love most about plaid is that it's so easy. The print is interesting on its own where I don't feel like I have to add much else to the outfit to make myself feel complete.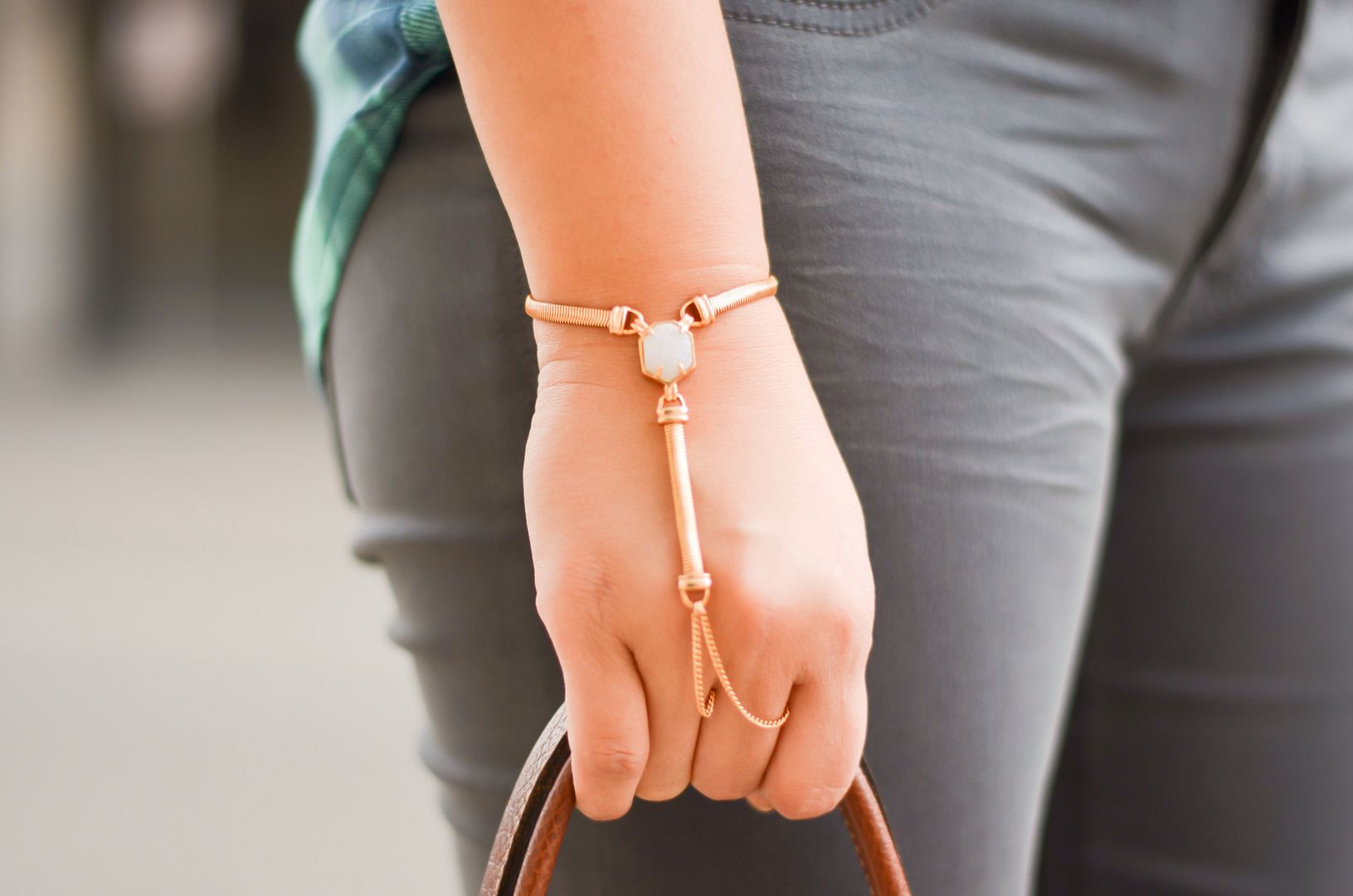 I realize I've been wearing this hand bracelet non-stop, but this is another one of those easy pieces. It's so lightweight that I barely even feel myself wearing it, so why not add that touch of bling?
These photos were taken right across the street from our hotel in San Antonio. It was such a fun trip! I grew up in San Antonio, but I can honestly say this was my first time ever actually staying downtown. And since our trip was 4 nights, it was a nice way to reconnect with the city I consider home.

SHOP THE LOOK: