I'm all about my neutrals this week. Yes, I consider berry a neutral. It just goes with all the things. And I forget that neutrals pair perfectly together. I really loved the way this entire combo turned out. Pretty effortless and just as comfy as wearing jammies.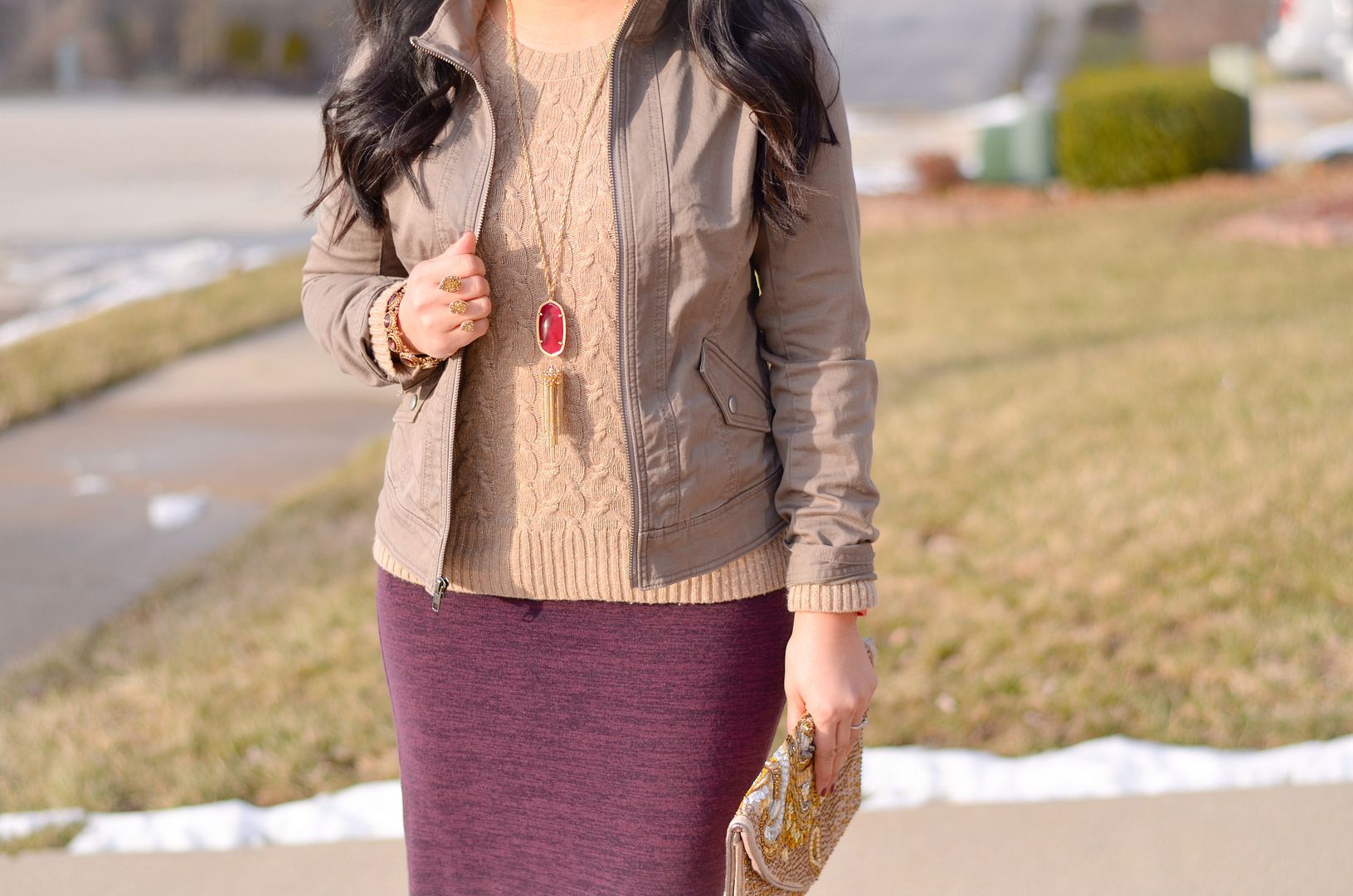 I am keeping this crazy short and sweet today. I didn't get my blogging all done over the weekend like I usually do, so I'm having to write this after work, working out, and dinner, and I am about to pass out. The good news is that the husband and I have been doing an amazing job eating better and working out. I made it to the gym 5 times last week, and I'm on pace to do that again this week. And, I'm still doing Pilates 3 times a week after work! It's both worthwhile and exhausting.
But anyhoo, thanks for reading along as I try to make it back down to my wedding weight! Hopefully it won't be as painful to read about as it was me complaining about last year's capsule challenge! Oh, the thought of that gives me the shivers. Haha! Goodnight!!

SHOP THE LOOK: