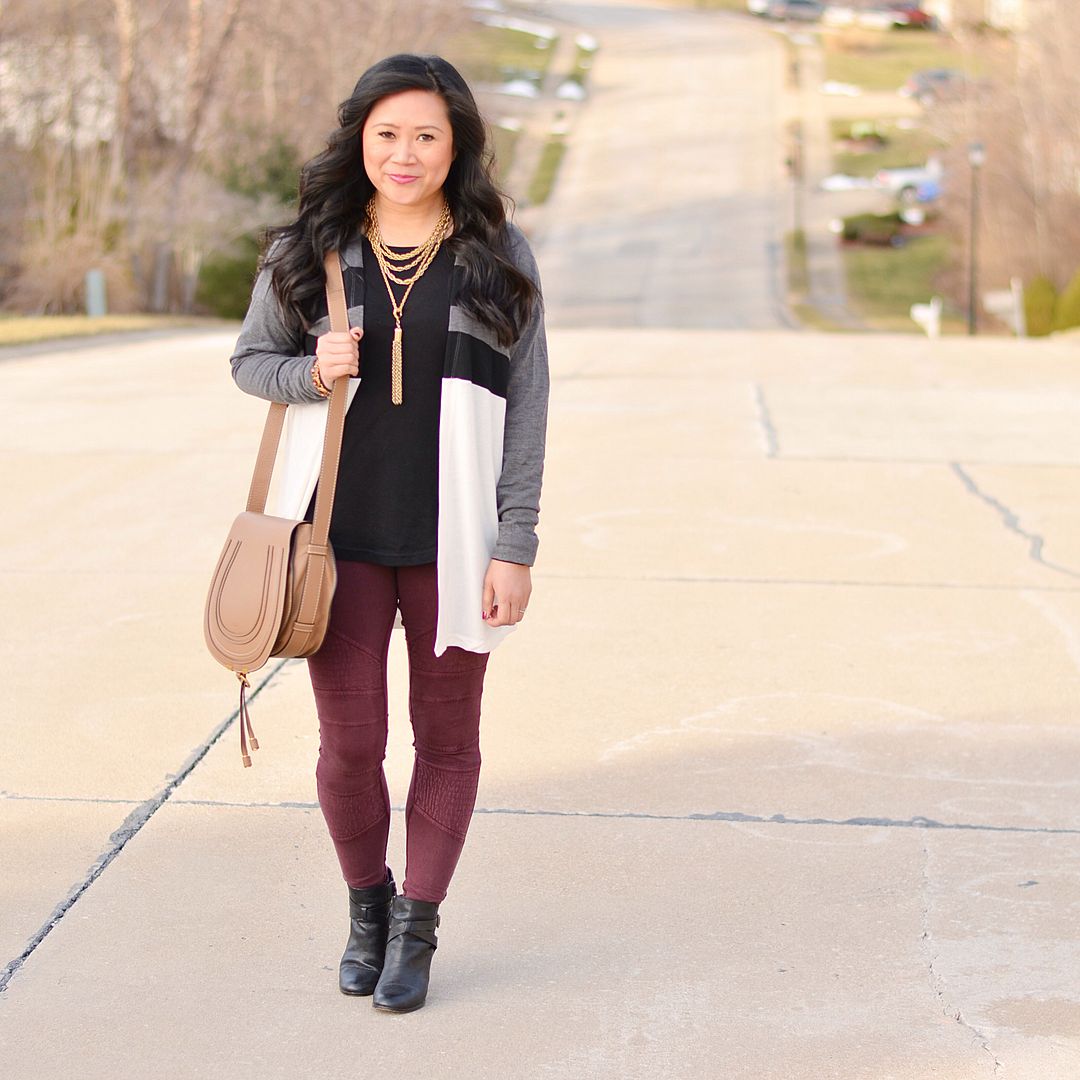 Necklaces: CS Gems (c/o) (option HERE) | Bag: Chloe (other colors here) | Cardigan: CS Gems (c/o) (use code CARYLEE15 for 15% off!) | Top: bp. | Bracelet: Paperdolls Boutique (c/o) | Leggings: bp. | Booties:
Cole Haan
So, I'm a little bummed because I should be in Florida right now having dinner with Rachelle, Charnele, and Daphnee tonight. The husband has a business trip there this week, and I was going to tag along using his Southwest companion pass (i.e. for free), do some work from the hotel room while he was at his meetings, then have dinner with the three beauties in the evening! Well, long story short, but his plans kept changing and it was no longer feasible for him to fly Southwest, which all of a sudden made dinner quite the investment having to pay for a pricey plane ticket. I was bummed.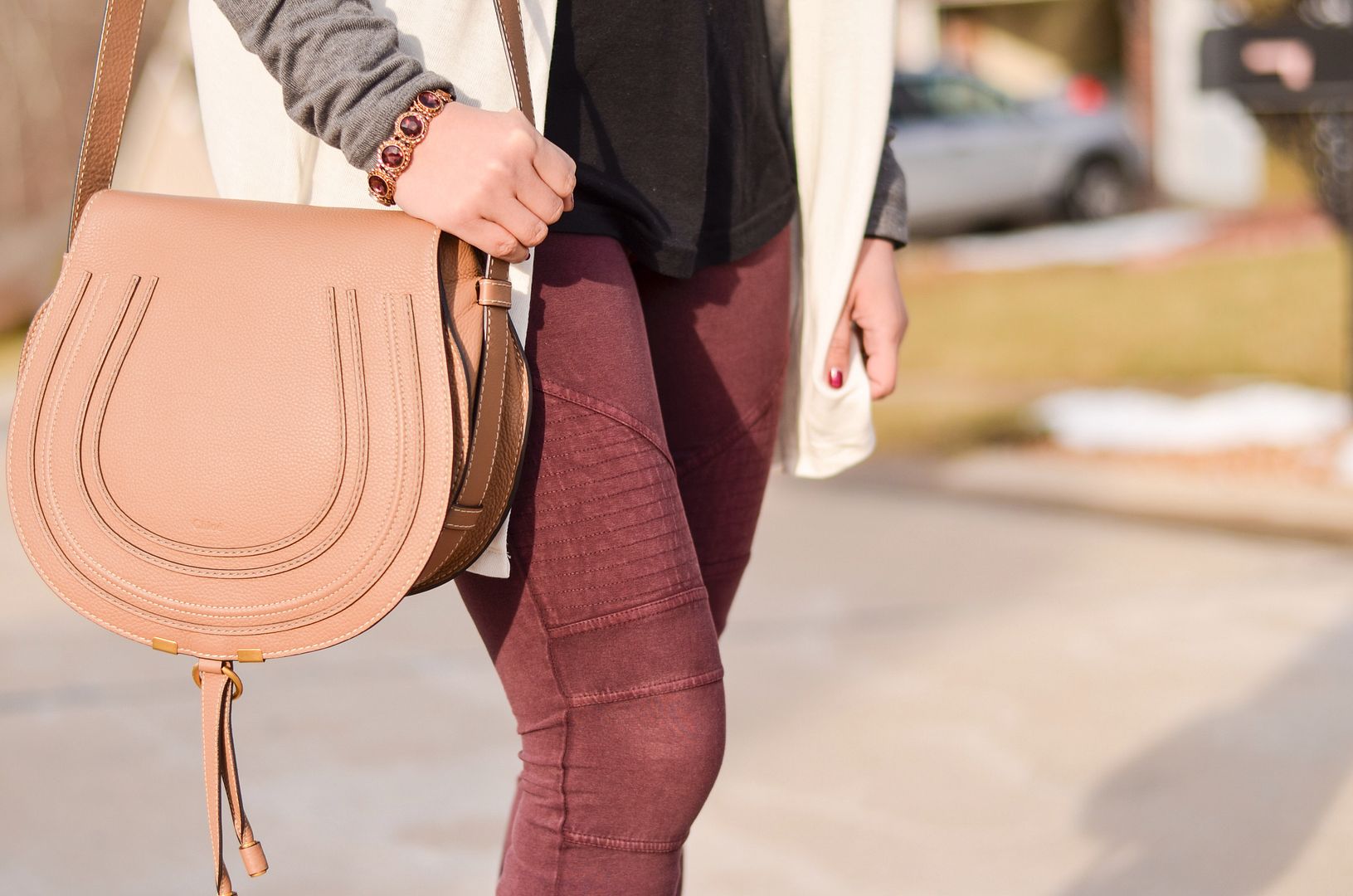 I know the husband could sense my disappointment because I've been looking forward to it all month, but I totally understood that the timing just wasn't right. Well, he's pretty awesome and suggested we go down there in March and just make a weekend out of it. Then we can have a proper dinner with them on a weekend, not having to worry about work, AND perhaps catch some Cardinals Spring Training baseball games while we are there! YES AND YES! So although our plans changed, I do believe this is an even better plan!
The husband knows the way to my heart is through baseball and blog friends. <3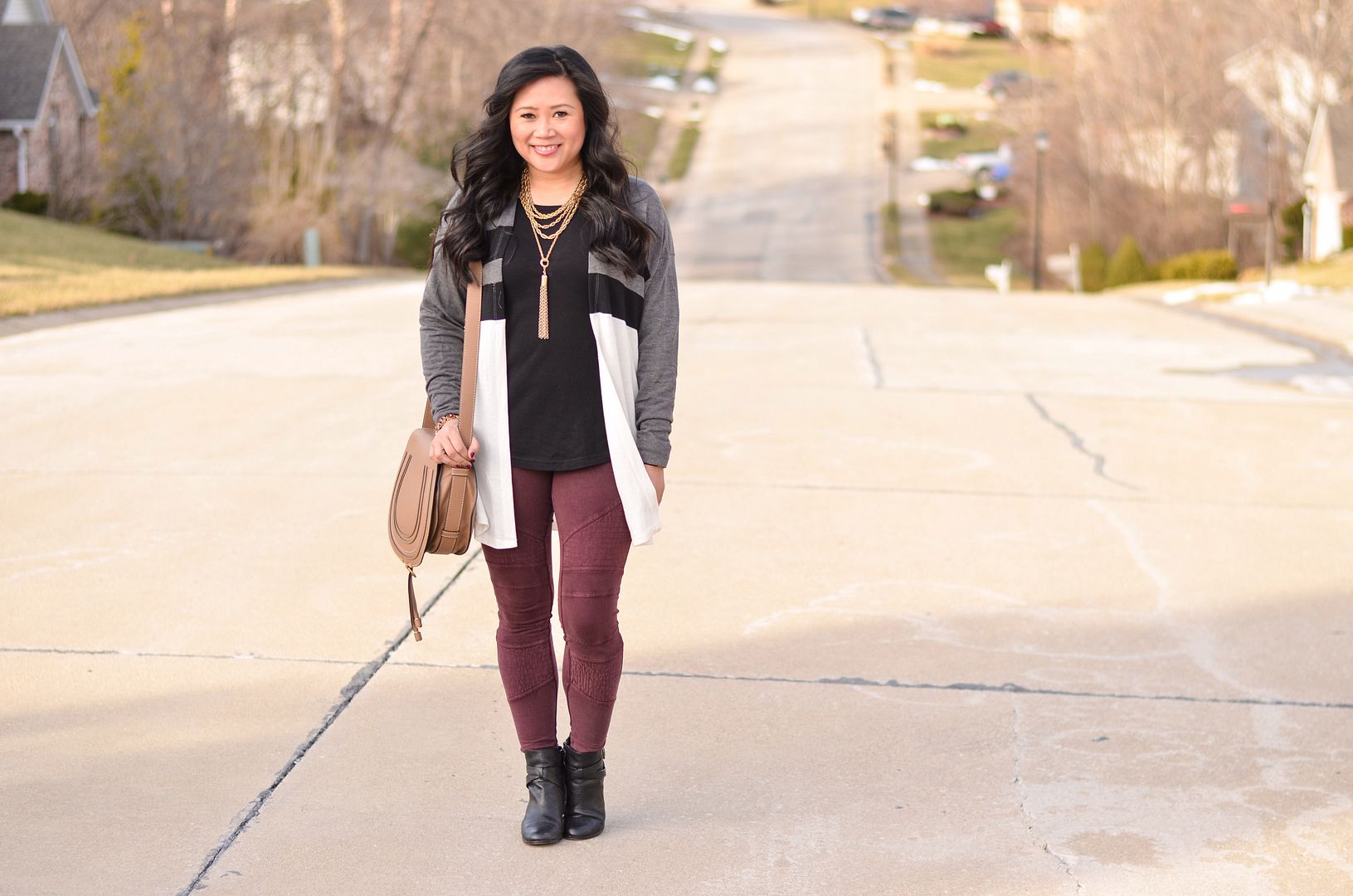 CS Gems was kind enough to gift me an item of my choice from the clothing section of their website! Yes, you read that right - they are now selling a few clothing items! I was excited to pick out a few goodies, and this cardigan was at the top of my list. Frankly, I don't have many cardigans I wear nowadays, and this one had me with the oversized stripes and colorblocking! I encourage you to check out the affordable and adorable pieces they have and you can use code CARYLEE15 for 15% off your purchase! The only stipulation is that you come back here and tell me what you bought!

SHOP THE LOOK: