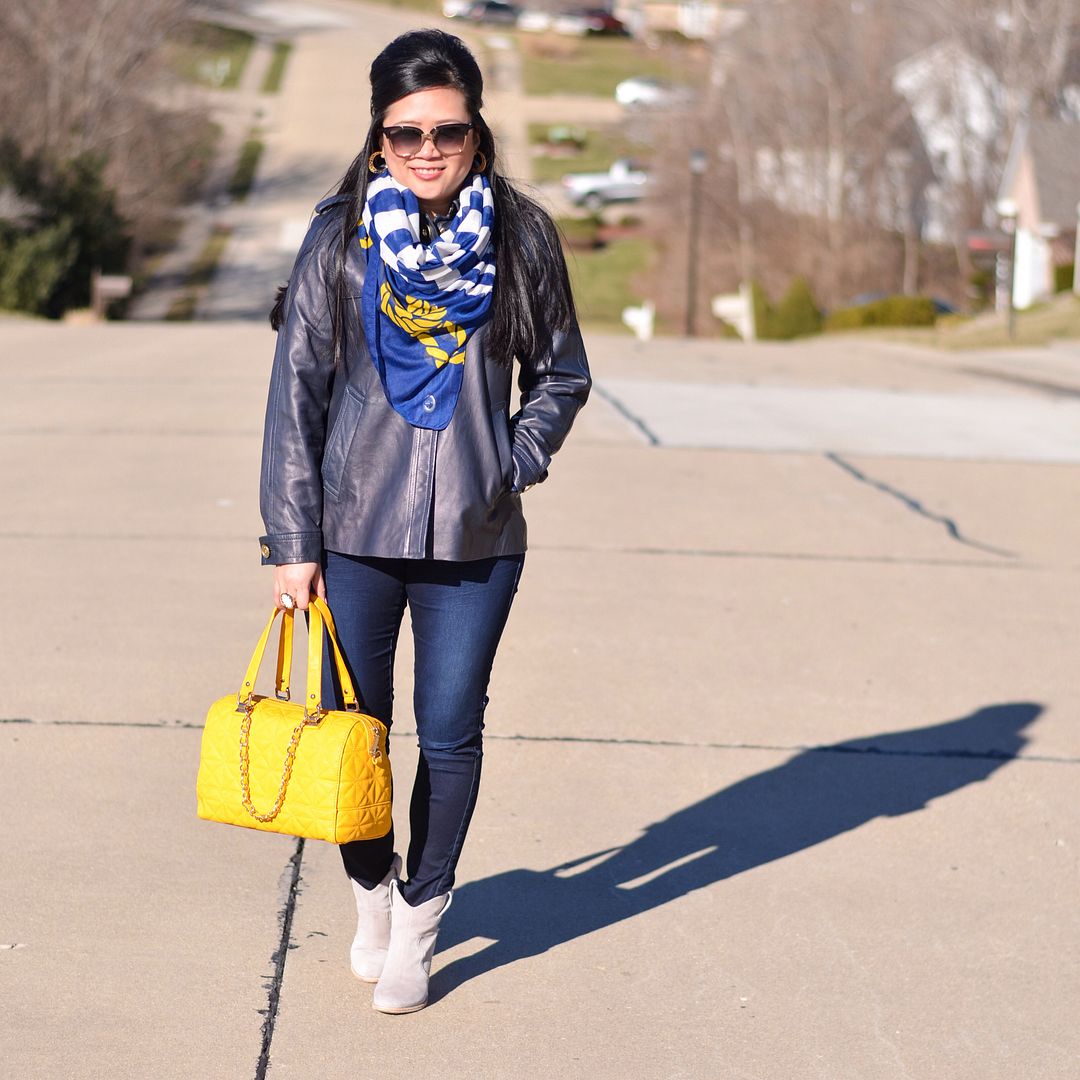 Last week, a representative from
Here Today
reached out to me about a potential collaboration. I love supporting local businesses, but I also want to make sure these partnerships are a good fit for the blog and are places I would shop whether the collaboration happened or not. Before I let her know either way if I was interested, I visited one over the weekend so I could experience it all for myself.
Long story short, I ended up leaving with this jacket (regular $1200, purchased for $100), two sets of bedsheets, and a doormat. Needless to say, I think I can organically write about and shop at
Here Today
, so you can look forward to a future collaboration soon!
I'm honestly not much of a thrift shopper - I hate saying that because it sounds like I just like to blow lots of money, and that's not the case either. I love shopping for good deals, but I just don't have the patience to do a lot of digging is all. But, I can certainly appreciate those that do it on the regular. Finding little treasures like this get your adrenaline pumping! And the leather is seriously soft like butter. It was the husband that was encouraging me to try it on. He said he would have gotten one for himself if they sold one for men! Haha
Necklace (here) and top: Charming Charlie (c/o)
I knew I wanted to share this jacket find with you today, and was trying to think of how I wanted to style it when I had an "aha" moment. For Christmas, Charming Charlie sent me a little package filled with a ton of nautical inspired goodies! At first, I wasn't quite sure how I would be able to make everything relevant for winter, but this navy leather jacket definitely helps! Finishing off the look with these neutral booties made this outfit feel even more like "me" and just a wee bit less preppy. Not that preppy is a bad thing at all. I love preppy. But boat shoes would have made this look feel more like costume than lifestyle for me. Make sense?
Aside from that little shopping trip this weekend, we also joined a gym! Super excited! They've been building a Planet Fitness near our house since late fall and it finally opened for business Friday evening. The facilities and amenities are pretty amazing and the membership is dirt cheap with no contracts or obligations. Win/win. Totally not getting paid to say that, just super excited to get back into shape. We worked out yesterday and will start working out before work throughout the week. With Orlando in April and Vegas in May, I am certainly in need of working on that bikini body! SO EXCITED.
That's all I got for you today!! Have a great week!

SHOP THE LOOK: