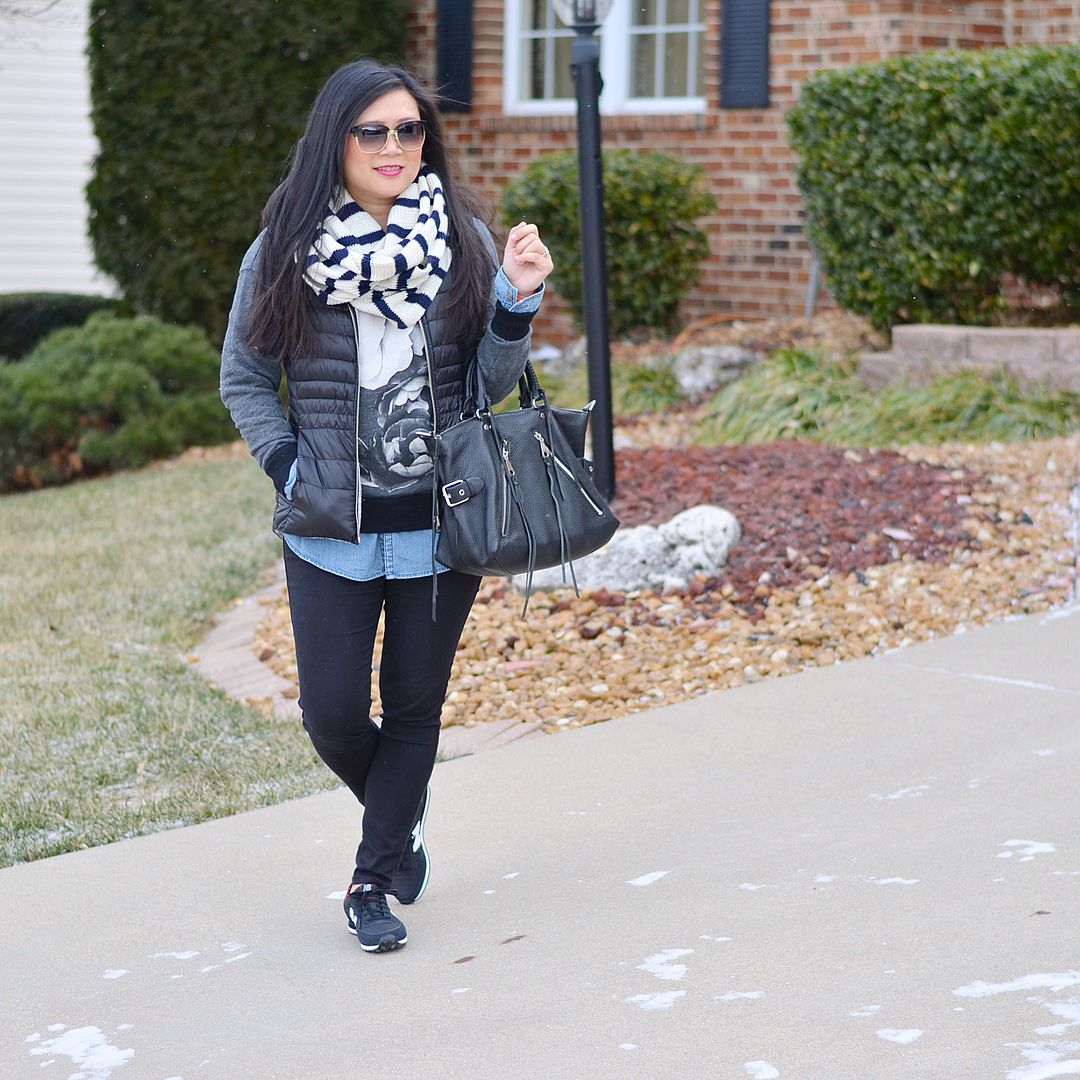 We woke up to the faintest dusting of snow on the ground on Sunday, it was nice, but man, it was so freaking cold! I'm not complaining because you know I've been wishing for snow. Plus, I'm a layer addict, so this weather is my jam! I was going through my closet over the weekend trying to plan outfits for the week, and I got really excited seeing this sweatshirt - I totally forgot I had it, and it's definitely one of my absolute favorites in my collection!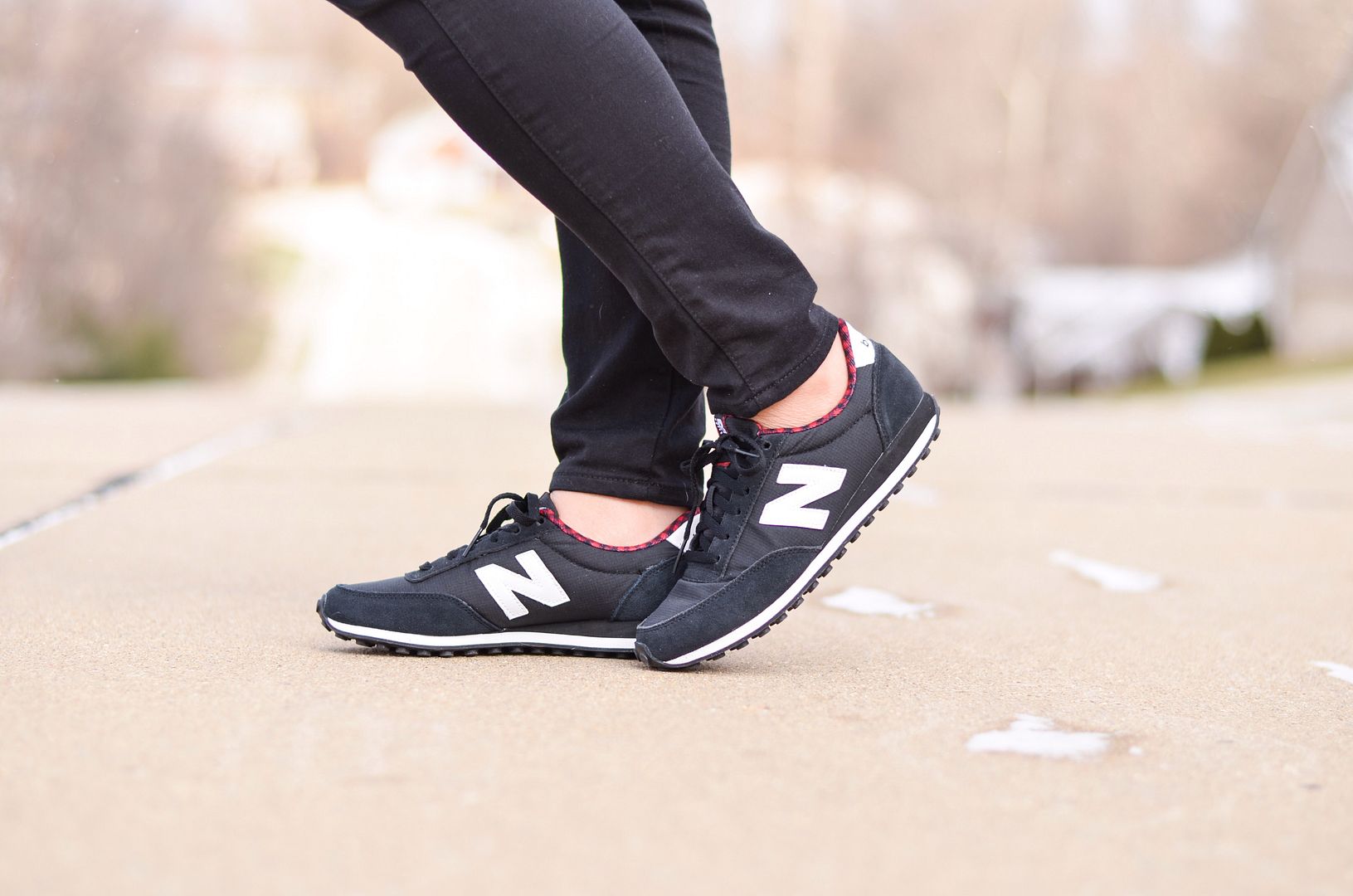 I then started pulling a bunch of basics that I could layer with it. I should confess though. The whole intent behind this outfit was to dress around my new kicks. The good and bad thing about having a blogger bestie is that they know exactly what you like. Jenna texted me letting me know that these sneakers were on sale for $20 "just in case I needed them." UM YES. For $20, that's a no brainer! I've been wanting a pair of black Nike Internationalists, and while these are New Balance, they will serve the same purpose as the Nikes! LOVE. I then got a pair for my sister in law, and also texted Rachelle who bought them for herself, too! See how the circle jerk of shopping enablement goes?
This week is a busy one for me! Or, I should say my nights will be busy! Tonight I have a dinner meeting for work. Tomorrow is a Kendra Scott event where I get to preview the spring collection. Thursday I have a lash appointment! It's all good stuff, and I'm sure the week will fly by as a result! But I am going to be extra exhausted to say the least! Hope your week is off to a productive start!

SHOP THE LOOK: