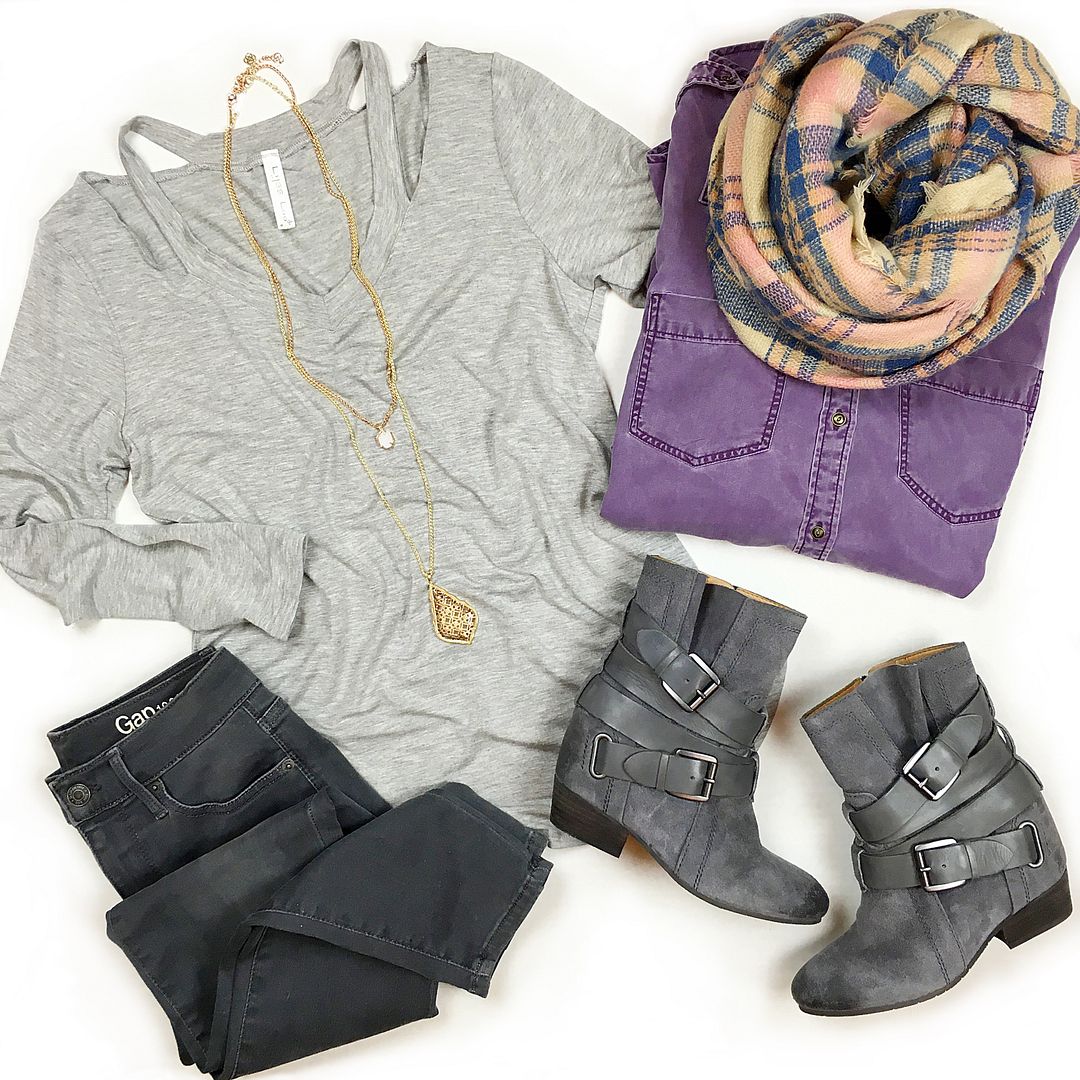 After a random hot spell, and record breaking rain, it's finally feeling like winter again, which means I can pile on the layers. I've found that several light layers are just as warm, if not more so, than a heavy coat. And then once you add the blanket scarf, you're basically ready for a blizzard. Ok, perhaps that's an exaggeration, but a blanket scarf can get you quite hot really fast!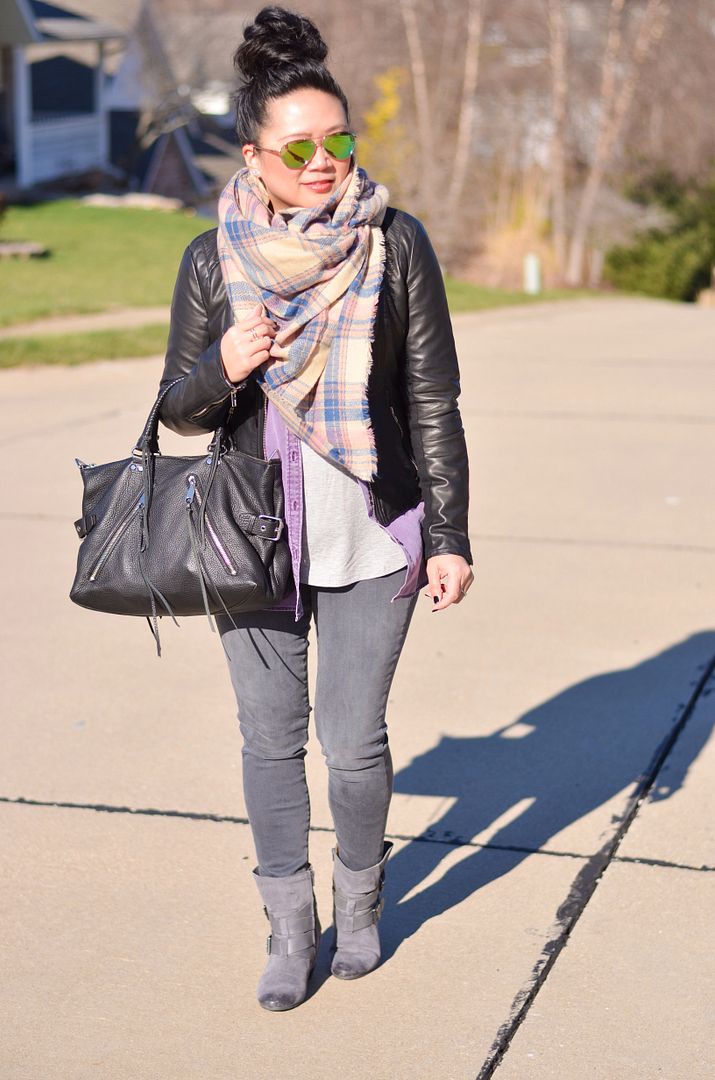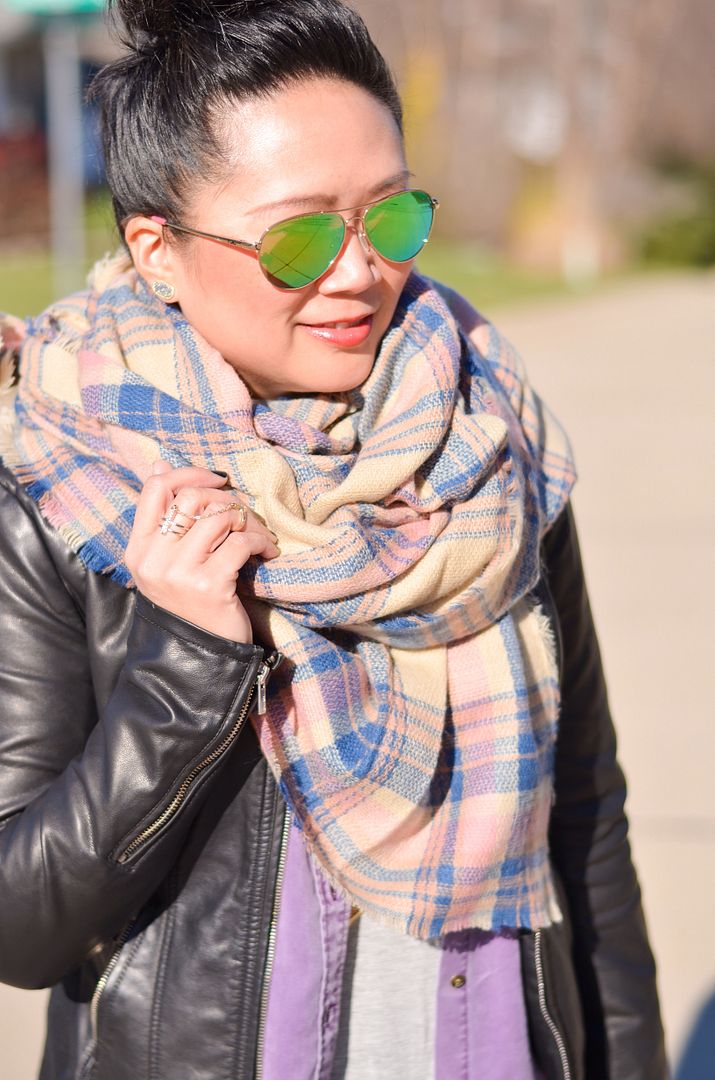 I had to strip down to the base layers so you could appreciate this tee in all its glory. I know bloggers get scrutinized for taking photos without a coat on in the winter, but in all honesty 1) I definitely prefer exterior natural light for shooting outfit photos, so taking them inside for the blog aren't really an option for me. 2) It takes less than 5 minutes to take outfit photos, so I promise I'm not going to get frostbite. The car or the house are usually just steps away from where I'm standing for the photos. 3) How can you actually see my outfit if it's hidden by the coat? Especially when the coat comes off as soon as I'm indoors anyway. I want you guys to see what the majority of everyone will see of my outfit. So, when winter comes, I always like taking photos with my coat on and off, and in this case, it's simply my outer layers I needed to take off for a moment.
This is what I wore on New Year's Day. Every year, we spend lunch with the husband's family eating ham and bean soup that was made by either his mom or his aunt. Regardless of who makes it, it's the same recipe from his grandmother and it's always something I look forward to each year. I'm not sure why I don't just make it throughout the year, I just always forget about it until New Year's day rolls around again! It's fun being able to participate in these traditions with his family!

SHOP THE LOOK: