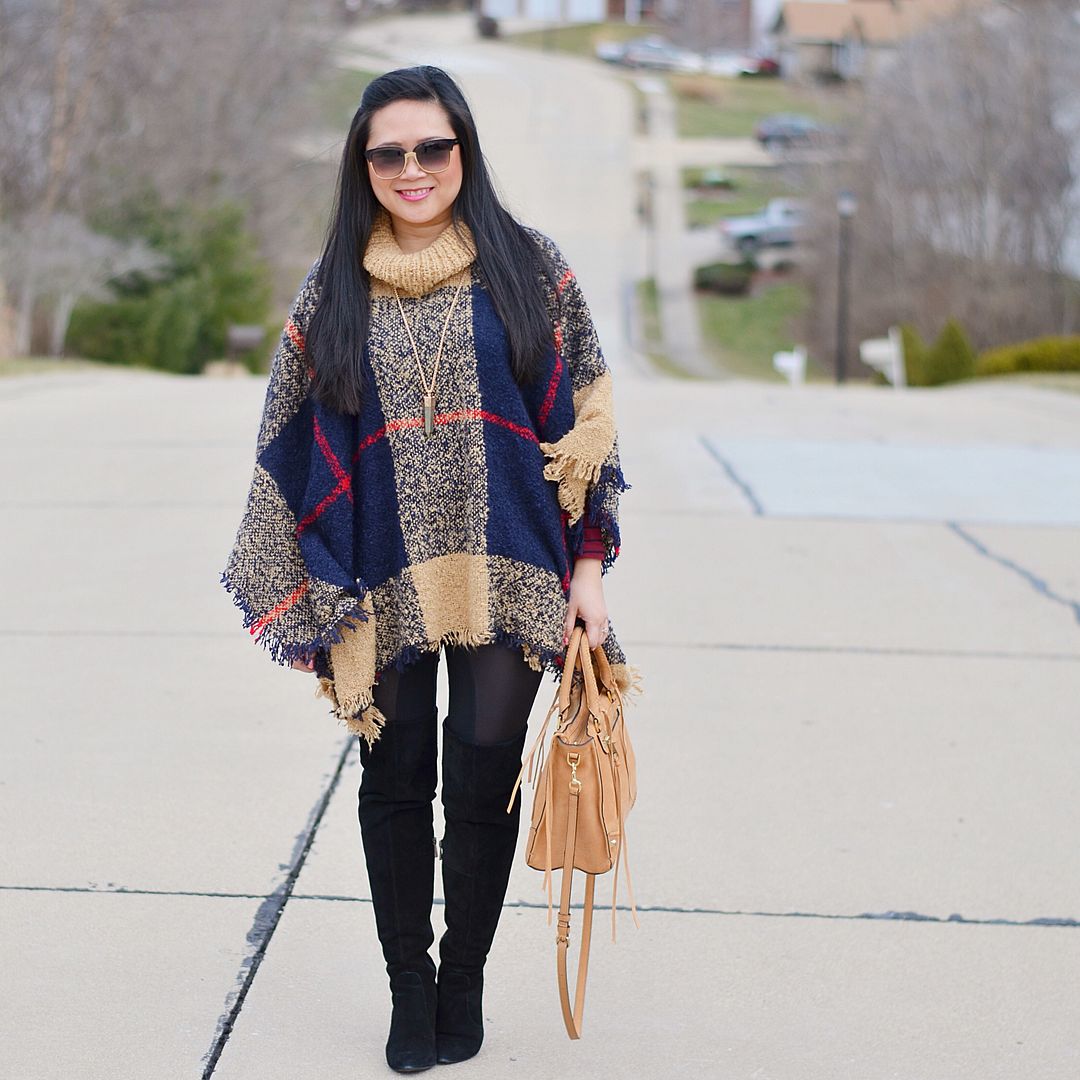 Lately I've had a huge crush on ponchos, and I fell in love with this one the second I saw it online. I loved that the print was mixed with navy instead of black. I also loved the cowl neck and the chunky texture. It was backordered for a bit, but arrived last Friday and I was super excited to try it on. Based on how it looked on the model, I didn't think it would be *that* long on me. Long, but not ridiculous.
If you follow me on Snapchat, these images should look familiar to you. The poncho doesn't have any arm holes, you literally just stick your head through the neck hole and you're done. So, I was a bit discombobulated when I first tried it on. I thought I was putting it on straight, but apparently I had it turned just a bit and the poncho ended up being the perfect length vs. the dress length that I originally thought it was! I blame the glass of wine I had at dinner!
After I saw these photos, I decided that next time I wear them, I will just skip the OTK boots and go with some booties. Looking at the Snapchat photos, I just felt like my legs looked a lot longer with the booties + poncho combo. Regardless, p
onchos and capes are definitely an acquired taste and I think I've definitely crossed into the "love them" bucket. I'm not going to be adding a ton of these to my collection as I already have a handful and they're such a trendy piece, but they definitely come in handy when you just want to throw something on and be both comfy and warm!

SHOP THE LOOK: