Nothing gives me greater joy than seeing one of my new purchases pair perfectly with one of my older pieces. OK, maybe one thing gives me even greater joy and that's when I can style things that make them look completely different than they what they're made for - like styling dresses to look like skirts, tops to look like dresses, or two pieces to look like one piece. As I was looking through my closet to see what I could pair with this skirt, I decided to try it with this peplum top and all of a sudden, I felt like I was wearing a brand new dress! To jog your memory, you can see this peplum when I originally posted it here.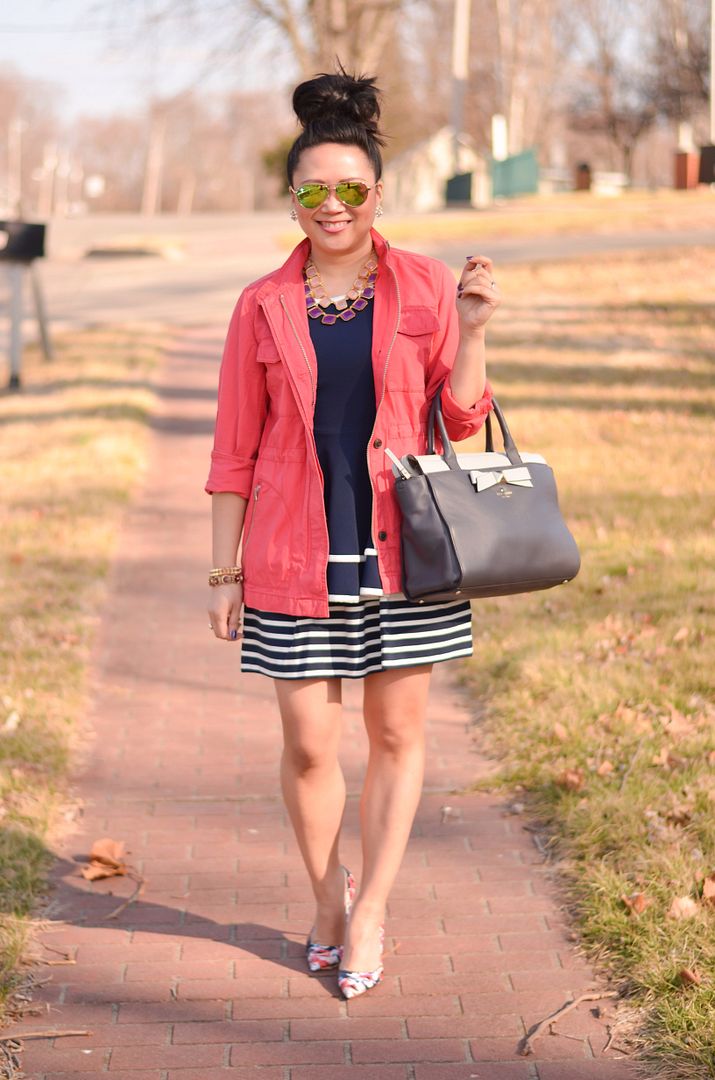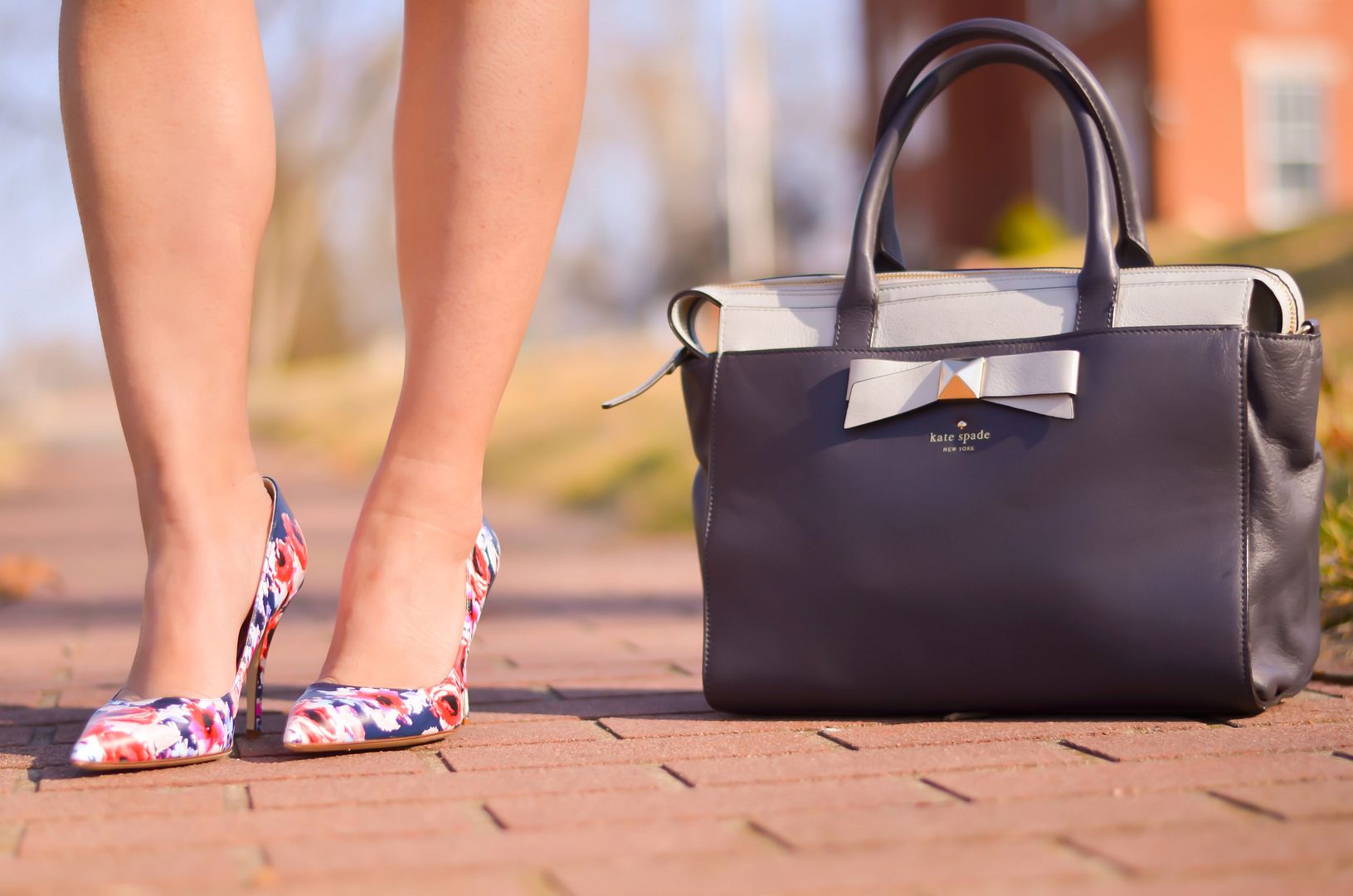 Oh my goodness guys, can I tell you how obsessed I am with these heels? I'm not sure I have loved anything floral quite as much as I do these shoes. The colors are so vibrant and perfect, and I swear they go with all the things! It's been so so hard not to wear them on the daily since I got them!
I've never worn a peplum top over a ball skirt before, but I've always admired it on other people. I was so happy these pieces worked together and was even happier to see how well my new jacket finished off this look. The color and fit are just perfect. I felt nautical but feminine in this.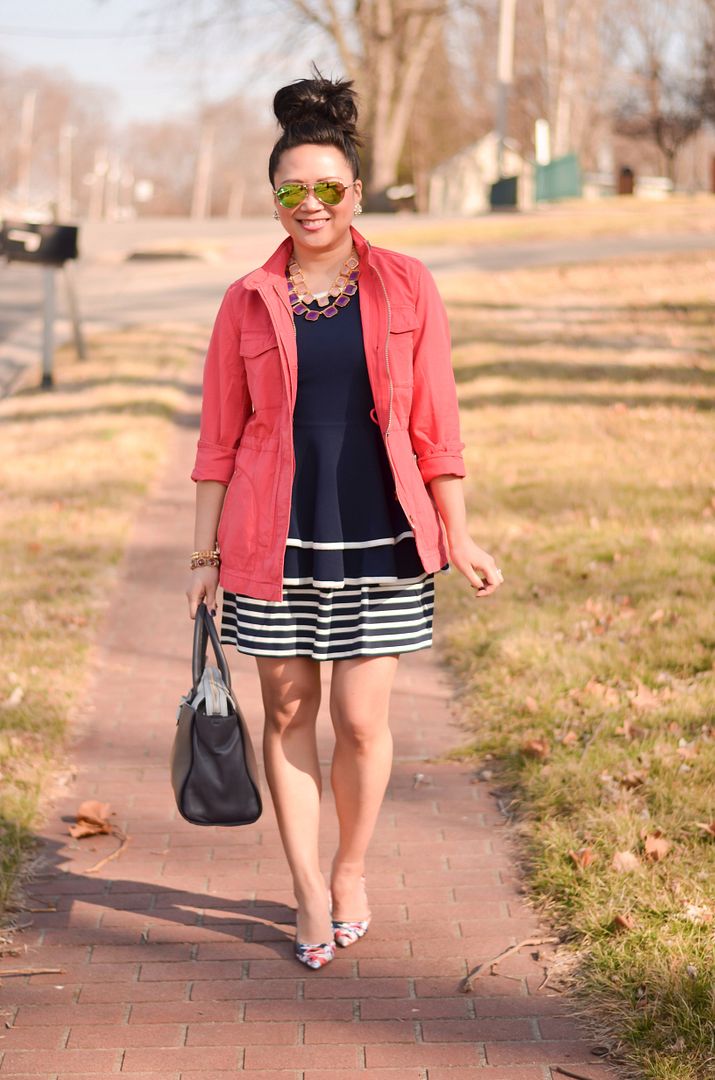 Gap has had my attention lately! I feel like I go through phases with them. Since I've gotten on this new obsession with their jeans, my eyes have been straying to other pieces like this jacket and skirt. This may be very very dangerous for my wallet!!!

SHOP THE LOOK: