Happy leap day! It's the bonus last day of February, which happens to kick off an extra busy travel month for me! I may look relaxed in these photos, but the anxiety of having to pack and travel is haunting me! It's all good stuff though - my first trip happens today. I will be in Birmingham, AL for the night, then on Friday I leave for Jupiter, FL to see my beloved Cardinals play a couple of spring training baseball games. I also get to have dinner with some special blogger babes, so this weekend is extra exciting for me! Then I head to San Antonio Tuesday through Thursday next week - it's for work, but I get to squeeze in some family time as well, which is awesome! And finally, I will be in Dallas for a conference that following Sunday through Wednesday. Tired yet? Because I know I am!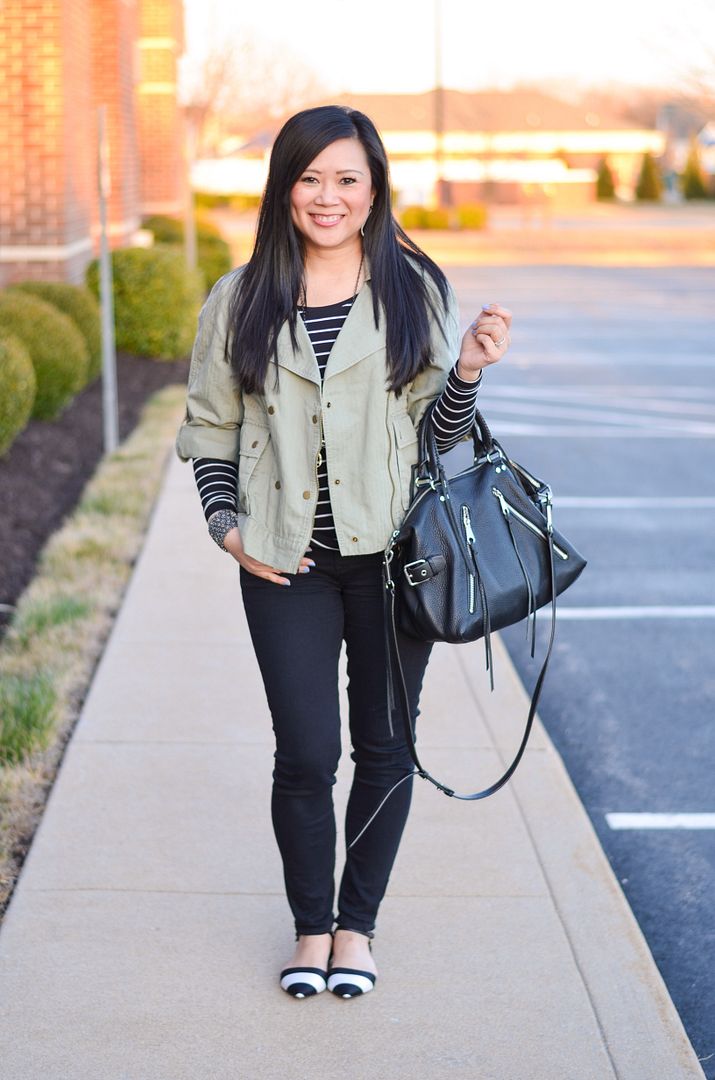 Every time I talk about having to travel for work, there always ends up being a handful of readers who wonder what I do for a living. I'm sure I've touched on it a few times here on the blog, but since it's probably been awhile, I figured I would go ahead and re-hash it for those that are interested or simply forgot.
I grew up in San Antonio and graduated with a degree in architecture. I worked for a small firm in San Antonio for a couple of years after I graduated until cupid moved me to Ann Arbor, MI. Yep, talk about a culture shock! Ann Arbor is a beautiful, amazing city, but it was definitely an adjustment from San Antonio because of the cost of living as well as with the people, culture, and weather. I worked for an architecture firm that specialized in retail development. I managed an account for a national restaurant chain, and long story short, that restaurant chain ended up hiring me directly, but not as an architect, as a development project manager. That's when I moved to the St. Louis metro area. Think of my position as the party planner of sorts. Once a project was approved by our real estate committee, it was my job to manage the project schedule through lease negotiations, landlord coordination, and permit approvals with the end goal of getting it under construction and ultimately open as quickly as possible. Having my architecture degree certainly helped me understand the development process a little better, but it wasn't a requirement for that job. It was truly a project management role in its purest form so organization, communication, and risk management were the most important skills in which I needed to excel.
I speak of this role in past tense because last year I started a new position for the same company. I'm now in the design development department where I am responsible for managing any changes to the prototype. So, if we decide we want to change specifications on a certain paint or artwork or furniture, it's my job to track it, make sure all of our prototype drawings and specs are updated to reflect the change, and communicate everything to all affected departments. That's my biggest responsibility, though there are a bunch of miscellaneous tasks that fall under my umbrella as well.
One of the many benefits of moving from my Development Project Manager role into my Design Development position is being able to support the entire system verses just a handful of markets. I no longer have a "territory" like I did before (which was predominantly all the cold states, including Canada), so that leads to more opportunities to travel to fun places, including my hometown of San Antonio. It's also nice to be directly tied to our design creative team. While I may not be doing any of the designing myself, it's still refreshing to have that exposure.
My husband works for the same company - it's where we met, actually. He works in real estate though, specifically "non-traditional" real estate like colleges, hospitals, and food courts. He also acts as a real estate advisor for a handful of our Franchisees. As a result, he definitely has to travel wayyyyy more than I do. In my current position, I only travel once every couple months or so, though this month is the exception.
Luckily, our office is pretty laid back and I can basically wear anything that I want and I'm not limited to business casual slacks and button ups. I do try to "dress up" for external meetings though.
It's pretty difficult to describe my current position, or even my past position. To this day, I don't think anyone in my family could tell you what I do! Ha! But, that's it in a nut shell!
Now you know what I'm doing when I'm not blogging!

SHOP THE LOOK: