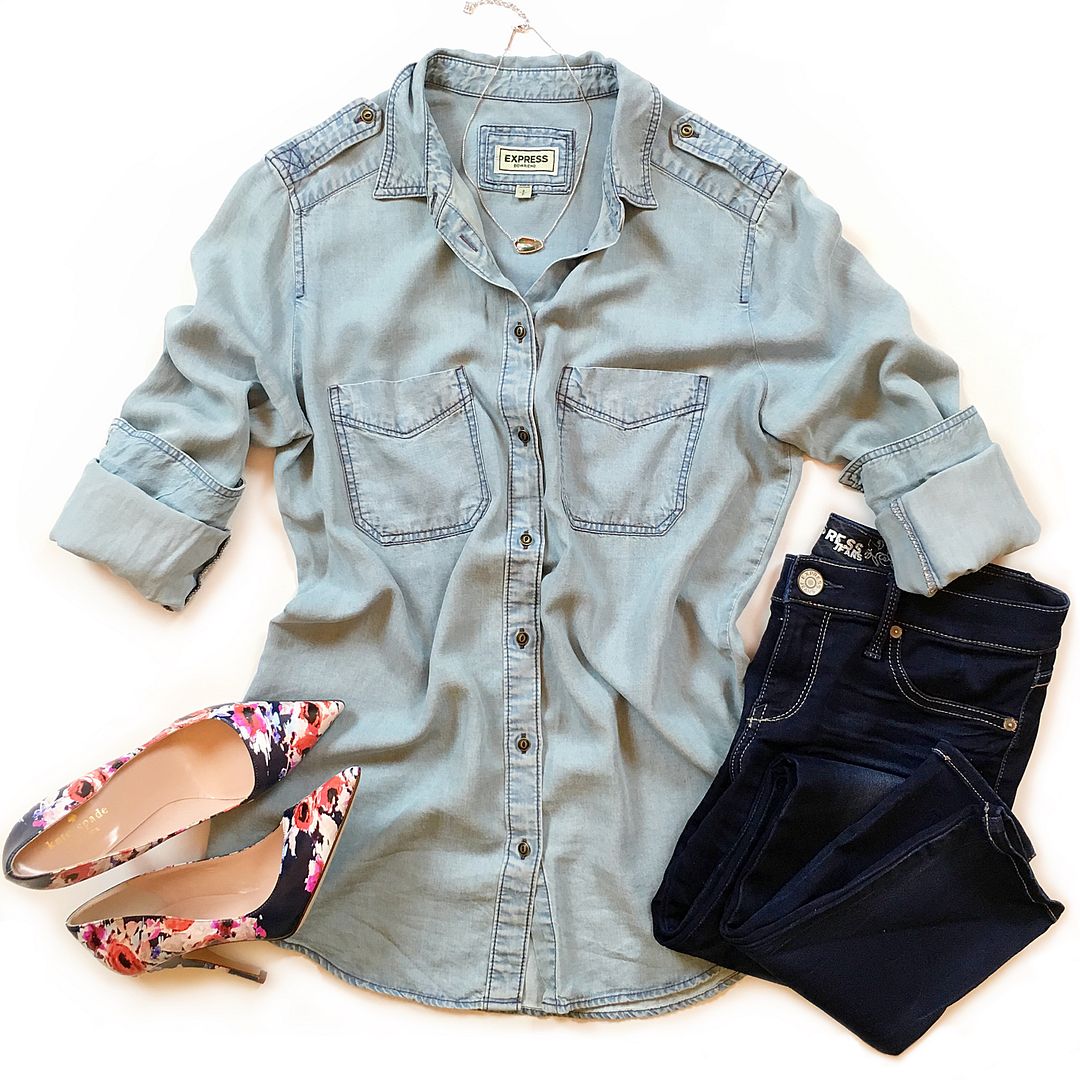 Happy Friday! I'm extra happy today because this time next week, I will be in Florida for a long weekend! Wooo! Super excited! I've been mixing it up a little bit on Fridays lately, but figured I'd go back to my roots and just give you a
good old random roundup today.
Let's get started!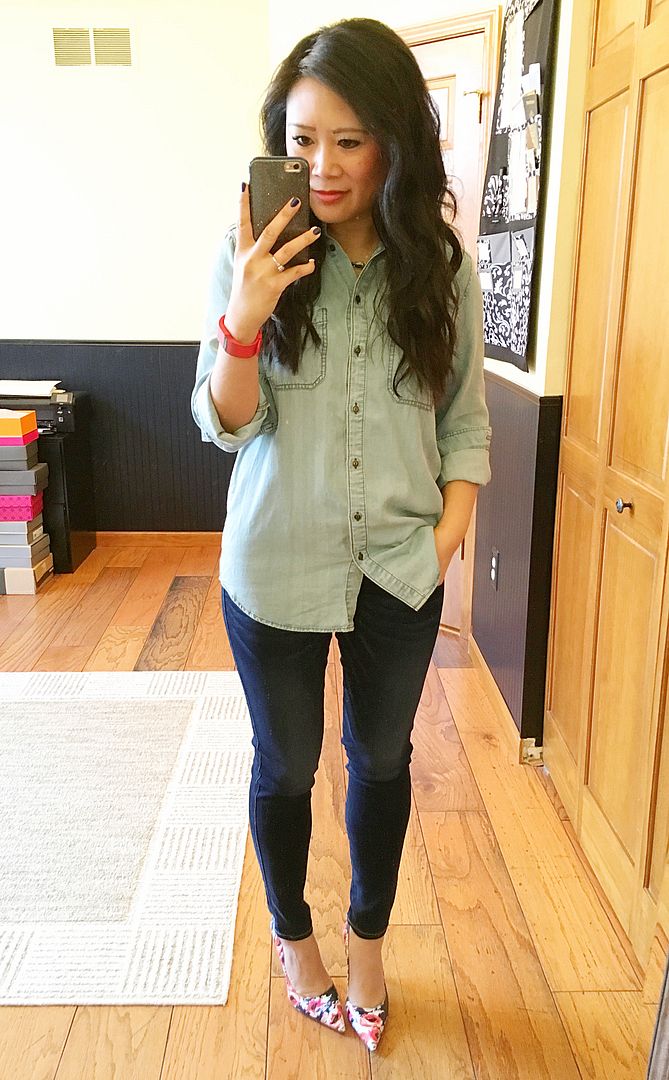 I don't think I have loved denim on denim as much as I do today. And usually when I do it, I like to go for a statement pair of pumps in a fun color. I've done neon and fuchsia in the past, and I couldn't resist wearing my new floral pumps for the first time with this outfit. I seriously could own every color that this pump comes in. It's the perfect shape and just all around the perfect heel.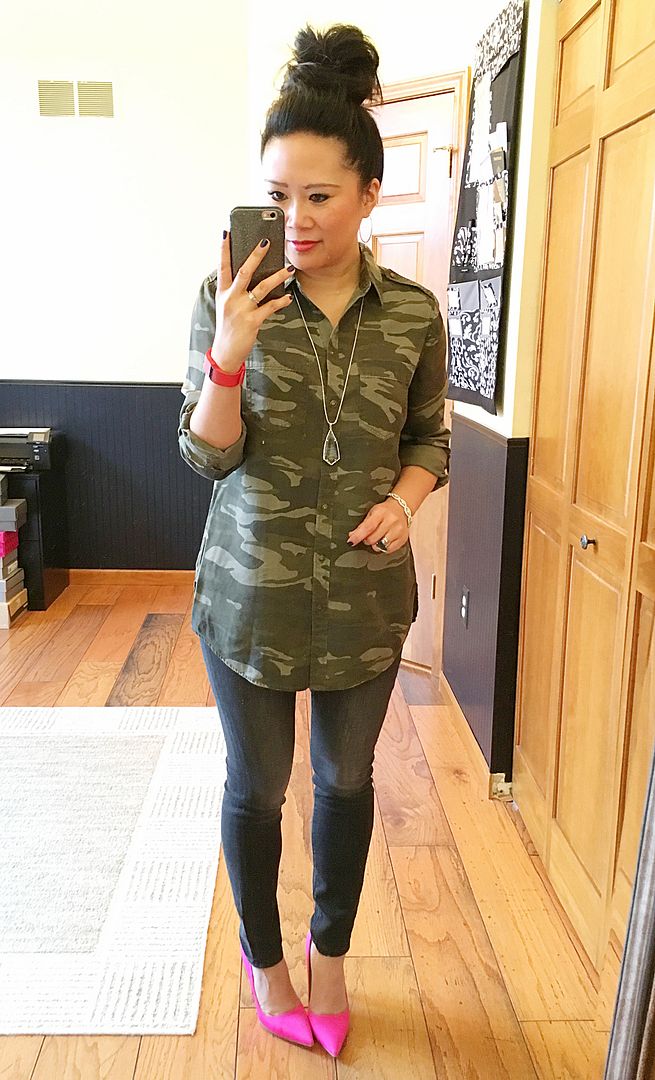 Sooo this is basically the exact same outfit as the first - super soft boyfriend shirt, Express skinnies, Kate Spade licorice pumps, Kendra Scott necklace. Why mess with a formula that works, right? I gotta say though, I was super wary about these pull on jeggings, but they're absolutely fabulous. The fit is great, and they're amazingly comfortable. I also just really love the wash of these. Well played, Express, well played.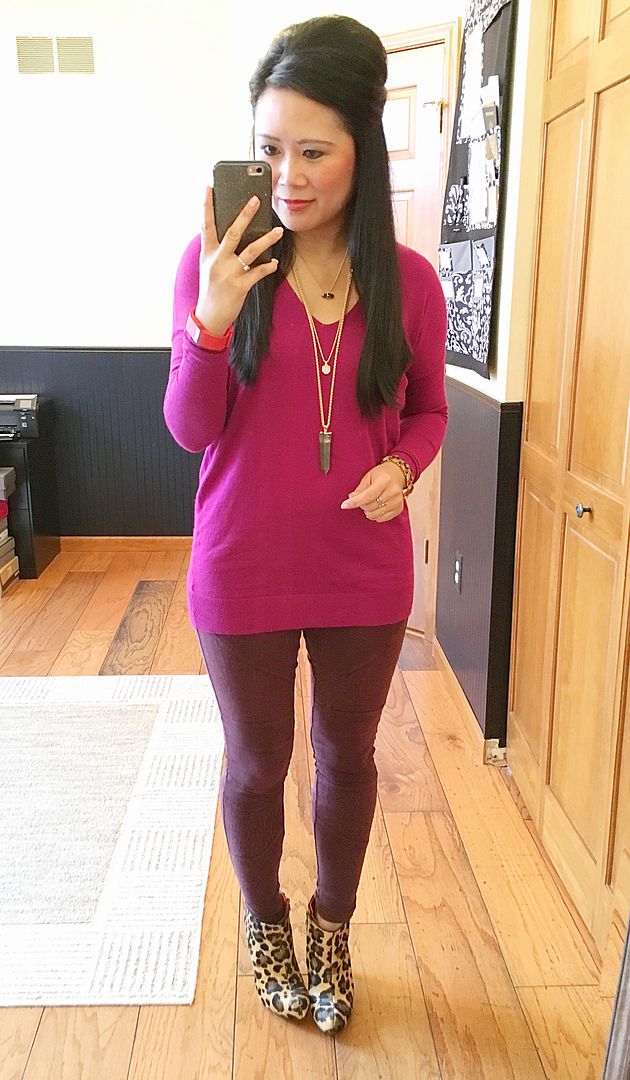 I totally stole the concept for this outfit from Jacqueline in her Instagram post here. But could you blame me? This made for quite the perfect outfit combination. I don't know why I don't wear pink and burgundy together more often!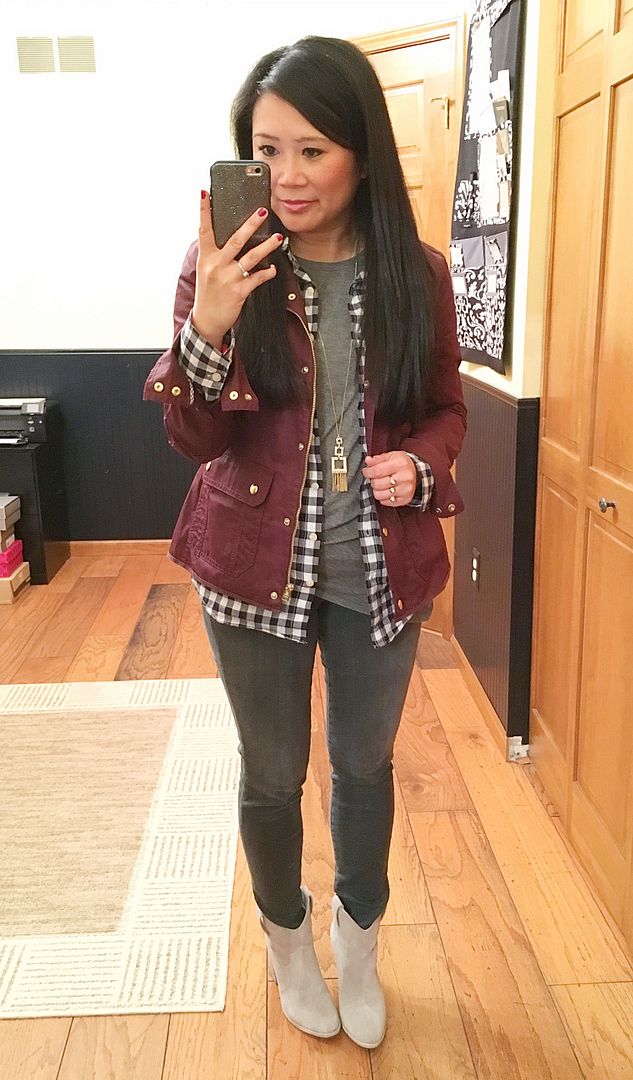 Jacket: JCrew | Necklace: Charming Charlie | Gingham Top: JCrew Factory | Tee: Express | Bottoms: Gap | Booties:
Joie
This outfit basically consists of all of my most favorite things. And as I was linking to this gingham top, I may have bought the other two colors. Dangit, blogging makes me shop! It's such a death trap for my wallet! But that just speaks to how perfect this top is. I get so much use out of it, especially as a layer, so I may as well own more, right?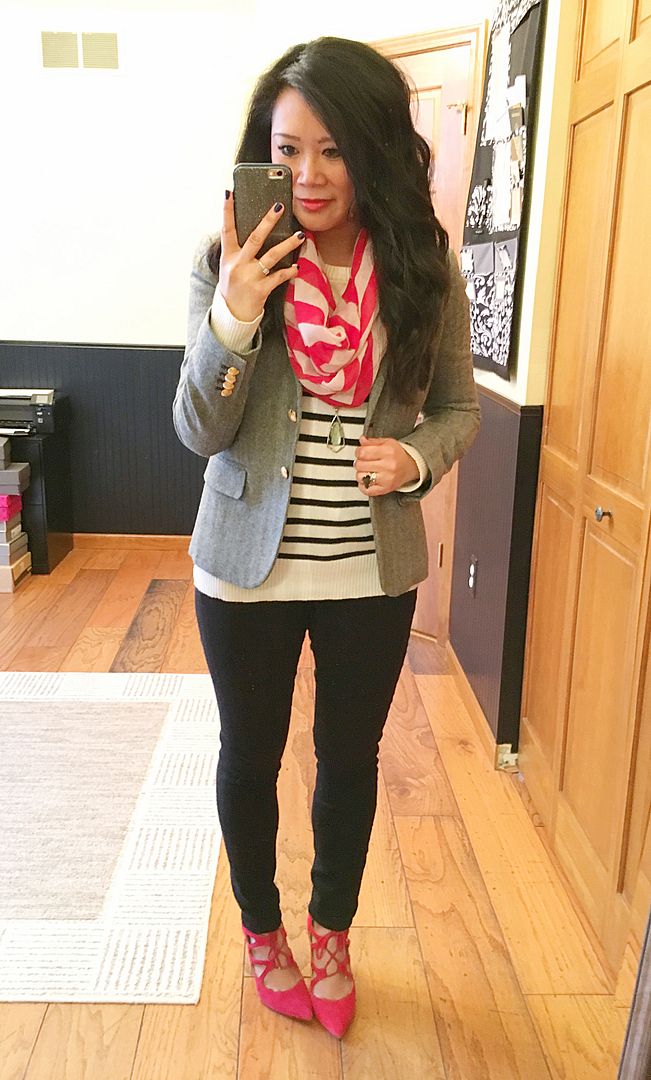 I've never worn a scarf over a necklace before - it just never made sense to me. But I decided to try it with this outfit and thought this particular necklace was the perfect length to pair with this scarf. Plus it helped break up the monotony of the sweater a little bit more, so I just went with it. I'm seriously debating these heels in more colors also. I'm not joking when I say they are extremely comfortable. I wore them all day to work, then wore them to see Amy Schumer right after - this involved walking farrrrr from the parking lot, and doing almost a complete lap inside the stadium. My feet did not hurt one bit. That says a lot!
So tell me, which outfit is your favorite and why?

SHOP THE POST: