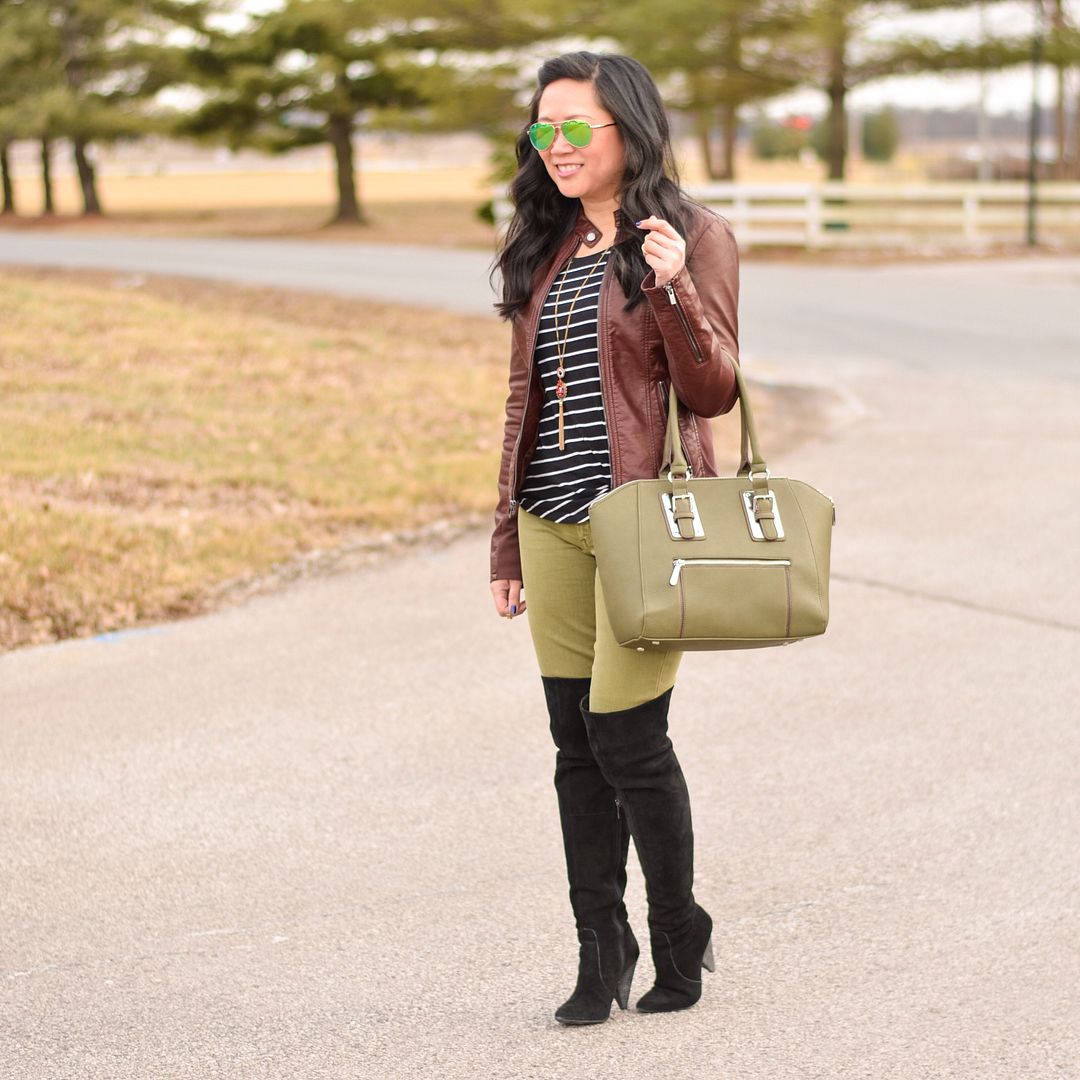 I was trying to think of a title for this post, and this was the best I could come up with. I felt it was appropriate given the nature-inspired colors of my outfit as well as the backdrop. This feels like a very fall palette even though spring is imminent and winter is almost behind us! I say "almost" but it was 22 degrees when I was taking these photos! I think I'm in denial that it's still very much winter.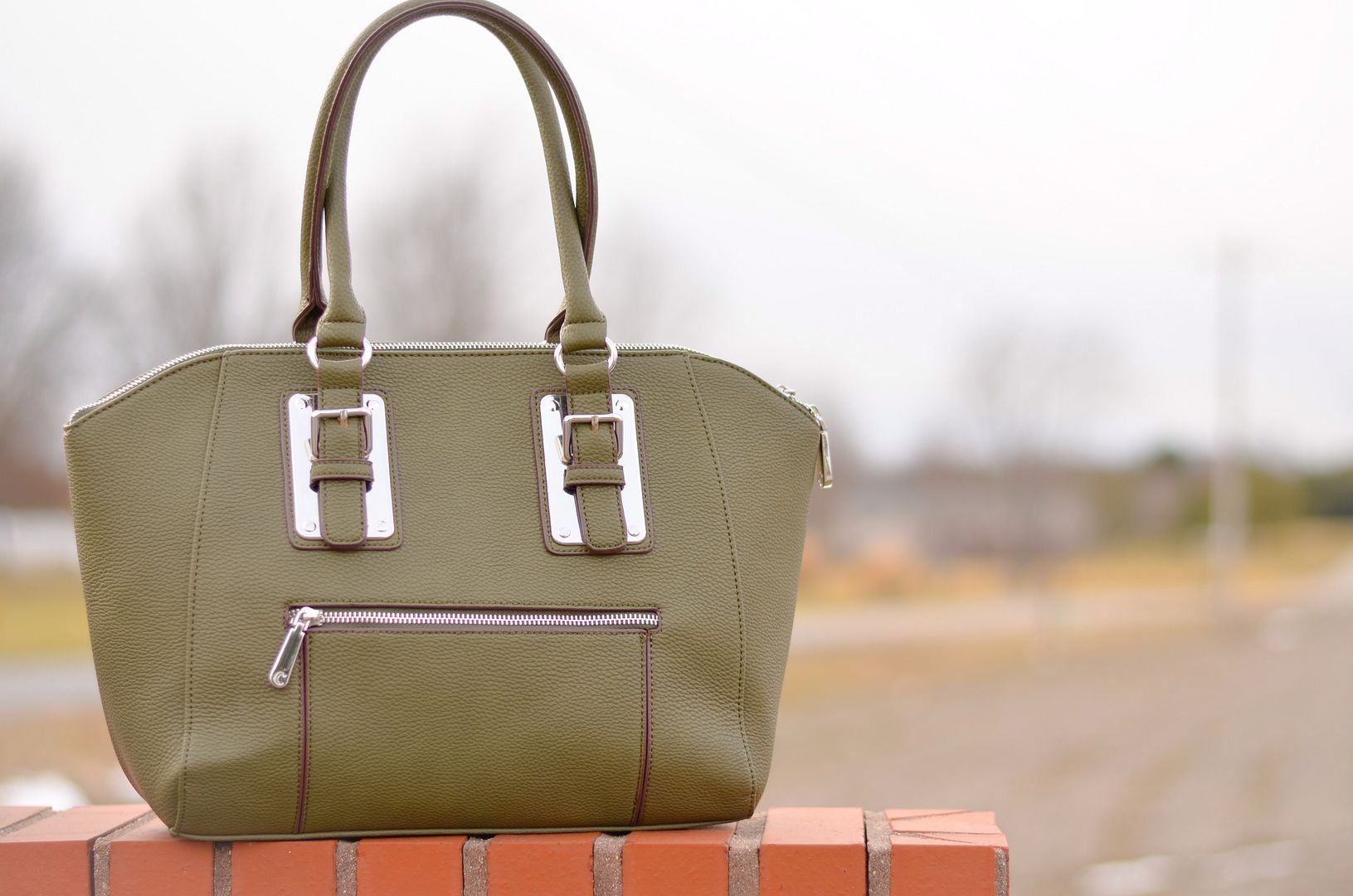 I can't get enough of these green skinnies from Gap. I've tried a few pair of "olive" skinnies, but these are truly the most perfect olive. They look perfect with my over the knee boots. As much as I'm excited for warmer weather, I must admit that I don't tire of wearing these boots. They're so sassy, I love them!
I hope you had a great weekend, whether you celebrate Valentine's Day or not! The husband and I don't really celebrate. The restaurants around here are crowded enough without having any holidays further contribute to the wait! So, we just ate lunch at my favorite BBQ place, caught an afternoon matinee on Saturday (highly recommend Deadpool, btw) and then ordered a light dinner in. It was perfect and relaxing and stress free, and for that I am thankful!
Not much else to report around these parts! We just finished week 4 of our workouts, and we're still going pretty strong! They say habits are formed in 21 days, so I'm hoping we are over that hump and it will continue to get easier going to the gym. I'm on track with my goals of losing at least one pound a week. Well, last week was not so good, but I made up for it this week. Saturday I even did my hour at Pilates then stopped by the gym on the way home to do some cardio for another 45 minutes or so. I basically worked out so I could eat my favorite BBQ, so.
We are also trying out a new food delivery service this week. We had been doing Hello Fresh forever, and while we really did love it, it was time to part ways. We had already reduced our deliveries from every week to every other week because work travel was so unpredictable. His cousin recommended a local service - it is the same price and quantity of meals as what we were getting from Hello Fresh, BUT the meals come fully cooked. As much as I like cooking, I have to admit, I like not cooking even more. Especially on nights when I have Pilates or have some blogging to do. We just have to order by Friday evenings, then leave a cooler outside for deliveries on Tuesday. No subscription, no commitment. Our first delivery is tomorrow, so I will let you guys know how it works out!
Thanks for reading and linking up!

SHOP THE LOOK: