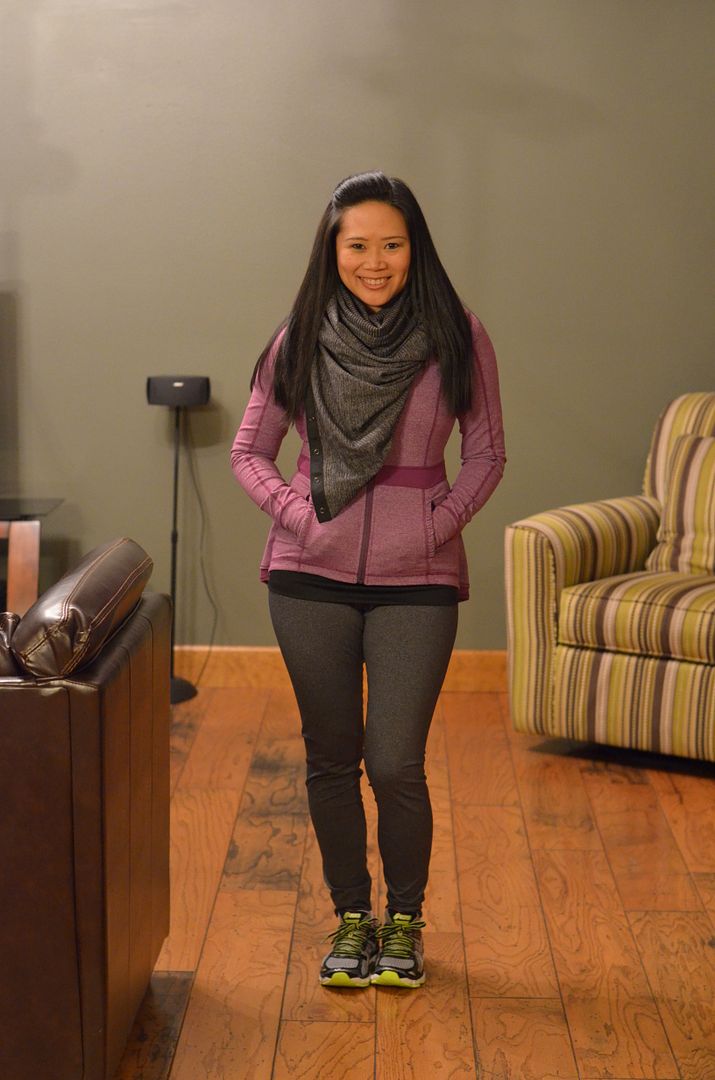 Scarf: Lululemon (gifted) (Etsy options here) | Jacket: Lululemon (gifted) | Top: Old Navy | Bottoms: Old Navy | Shoes: Asics
I decided to do something different today. Every Wednesday I've been linking up with Fitness Blondie for The Hump Day Blog Hop. Since Liz has a fitness/ lifestyle blog, I decided to tailor this week's post to her genre of topics. This also helps keep me accountable for my new year's resolution to work on my fitness. I've been wanting to blog about this for awhile now anyway. Let's start with workout wear.
So yes, I'm donning some infamous Lululemon for this outfit. I've talked a little bit about my feelings for Lululemon in a previous post. Yes, I'll splurge on shoes here and there. Or a dress. Or a handbag. But I haven't felt the need to do this for workout wear yet. I did cave and get the vinyasa scarf. Ok, two of them. I bought two vinyasa scarves. However, luckily, nothing else has tempted me. My sister bought me this jacket a couple of years ago, and yes, of course, I'll take some gifted Lululemon, duh. How fun is this peplum? And there's a hidden pocket under there that I just discovered today!
Obviously the average worker-outer is probably not going to be dishing money for Lulu. When I signed up for Pilates again this year, I realized I didn't have form-fitting workout clothes that still fit me. They encourage form-fitting attire so that the instructor can properly see your form. I made a quick stop into Old Navy, which conveniently had all their athletic wear at the front of the store - perfect for resolutioners like myself! I ended up getting 3 whole workout outfits for less than $75 - less than the cost of one pair of Wunder Unders. So far, I've been completely happy with the fit and quality, especially for the price. Then I also stocked up on some other pieces
when Express was having their 40% off everything sale this past weekend. These are the kinds of pieces that catch my eye:
Scarf: Lululemon | Cobalt tee: Express | Printed crops: Old Navy | Running sneaks:
Asics
| Cardigan: Oakley Vault (option) | Pink tank: Old Navy | Grey leggings:
Old Navy
| Bra top: Old Navy | Blue crops: Old Navy | Open back long sleeve tee: Express | Black leggings: Express | Cardigan: Oakley Vault
(
option
)
|
Banded waist tank:
Old Navy
|
Camo leggings:
Express |
Slip on sneaks:
Skechers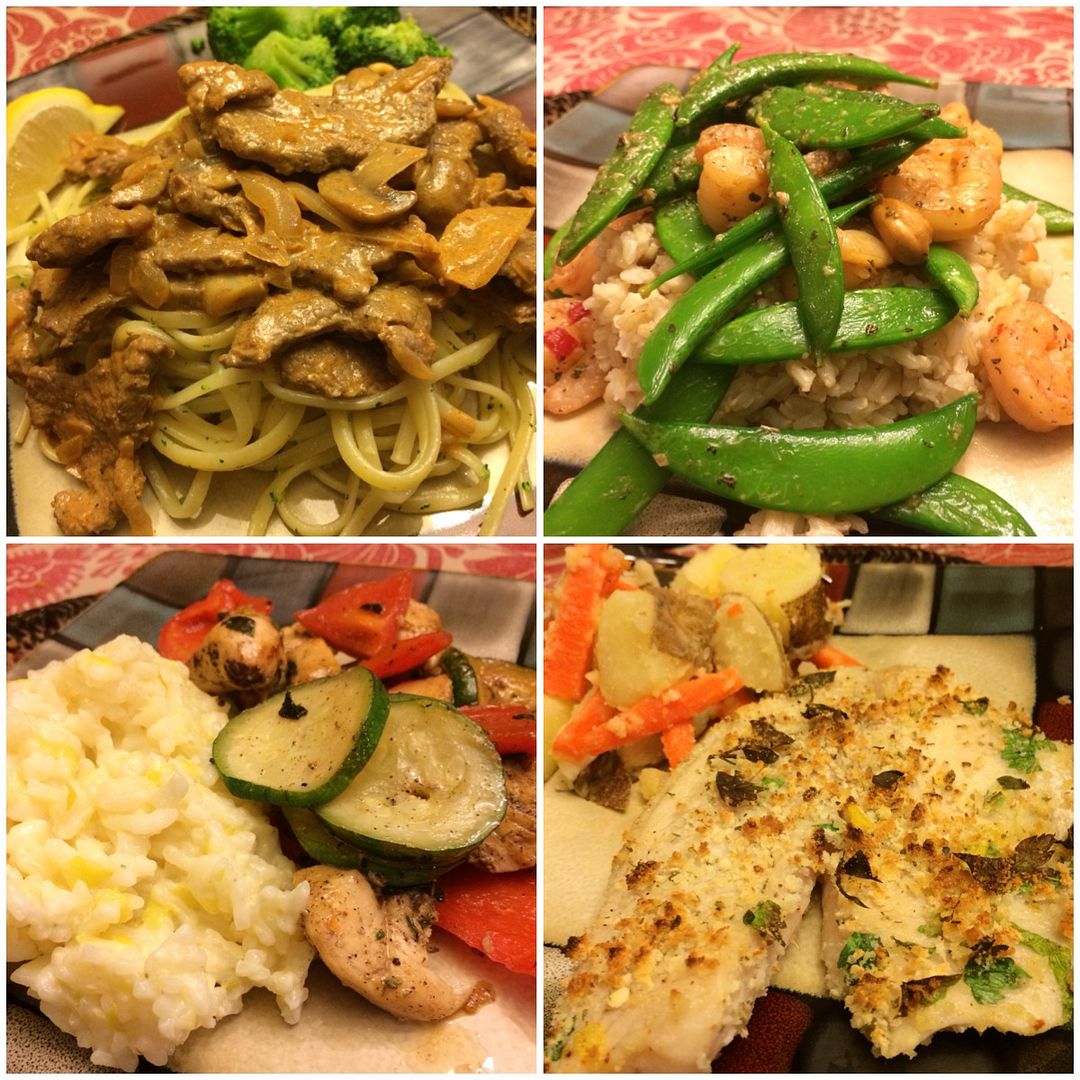 OK, so I also wanted to tell you guys about Hello Fresh. And no, I am not getting paid for writing this review, nothing free, I'm just so happy I discovered this service! If you follow me on Instagram, you'll note that I post a lot of food pictures in addition to my outfits, the beagle, or the Cardinals (though it's off season right now, so…) I admit that I am worthless when it comes to grocery shopping. I don't mind cooking, but the chore of grocery shopping and meal planning is so time consuming that by the time you add up my hours I work for my day job plus the hours I spend on this blog (it's truly like a second job), that doesn't leave much time left for anything else. I don't know how you mothers do everything PLUS take care of kids. I admire you for this because I couldn't possibly have enough hours in the day to just take care of me, the husband, and the beagle. That's where
Hello Fresh
comes in.
You subscribe to their service, but can cancel at any time, and also suspend your account if you're going to be traveling or whatnot. You pick the amount of meals you want delivered (for us it's 3 meals x two people). Every week they showcase the recipes that will be delivered the following week - so I have 5 choices to pick my 3 meals from. Then, once a week (our delivery day is Wednesday), a box comes to your doorstep.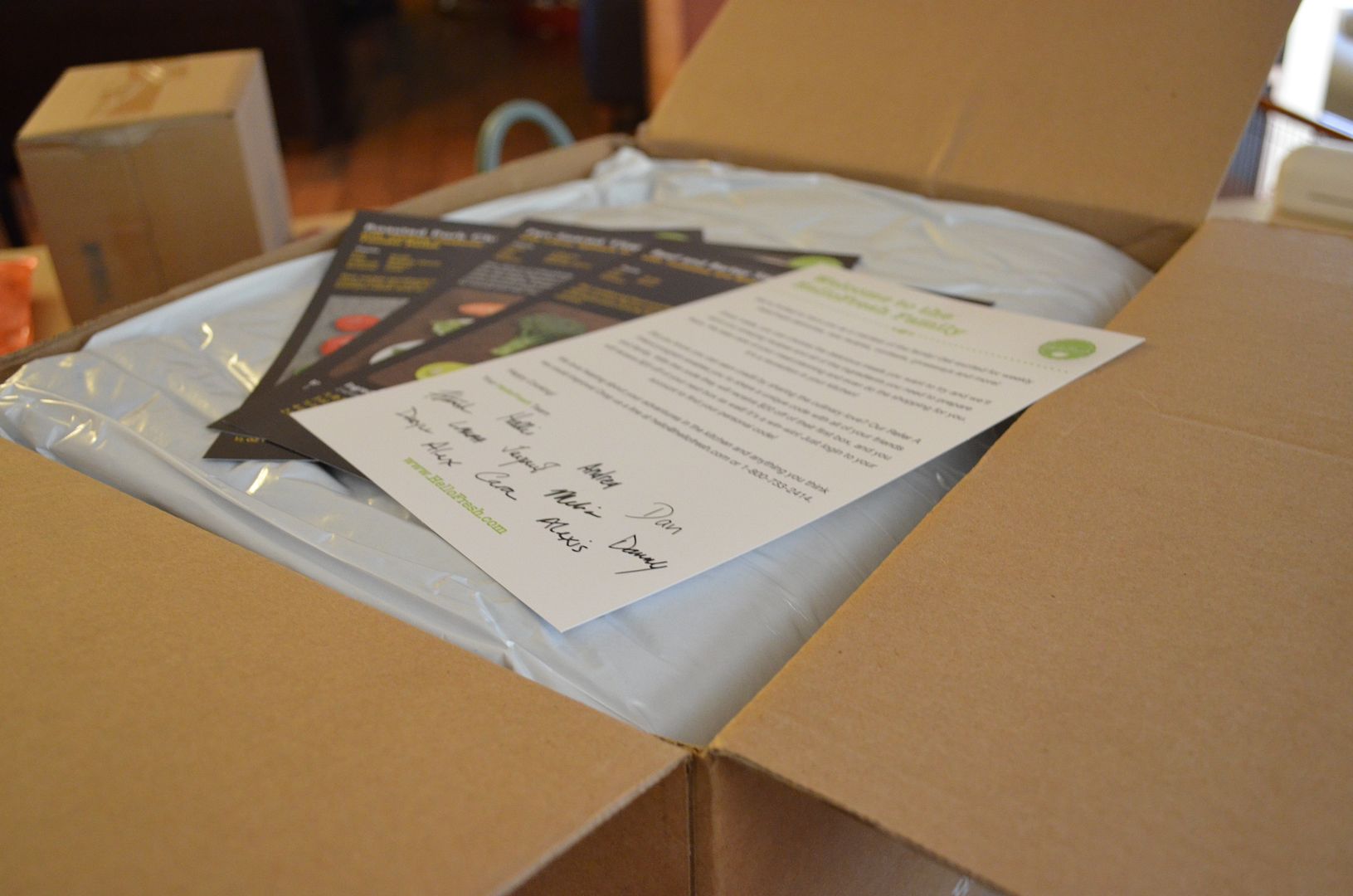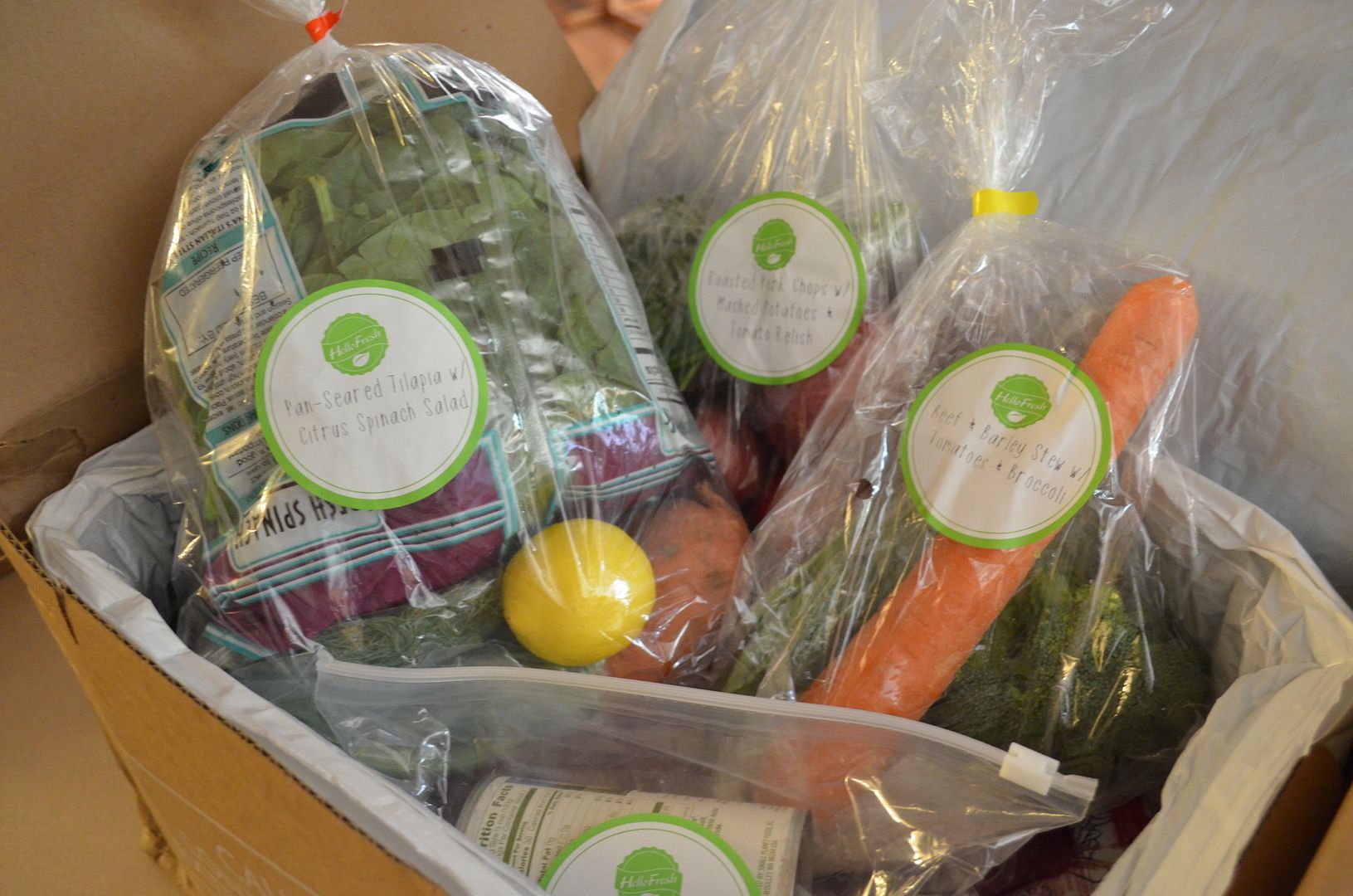 Everything is pre-portioned for exactly 2 people, or however many people you specify, with the exact ingredients to make the meals you've chosen. They separate the ingredients by meal, and label everything clearly. They even include recipe cards with step by step instructions and nutritional information. Each meal is designed to only take 30 minutes to prepare and the calories range from 300-600 per meal. All food is high quality and delivered fresh. The portions are exact, so there are no leftovers. However, each portion is hearty, especially considering the relatively low calorie count. I've been so thrilled with the service, quality, and convenience - I really have been meaning to blog about this for awhile. We've been subscribing for almost 8 weeks now, and it has changed my life.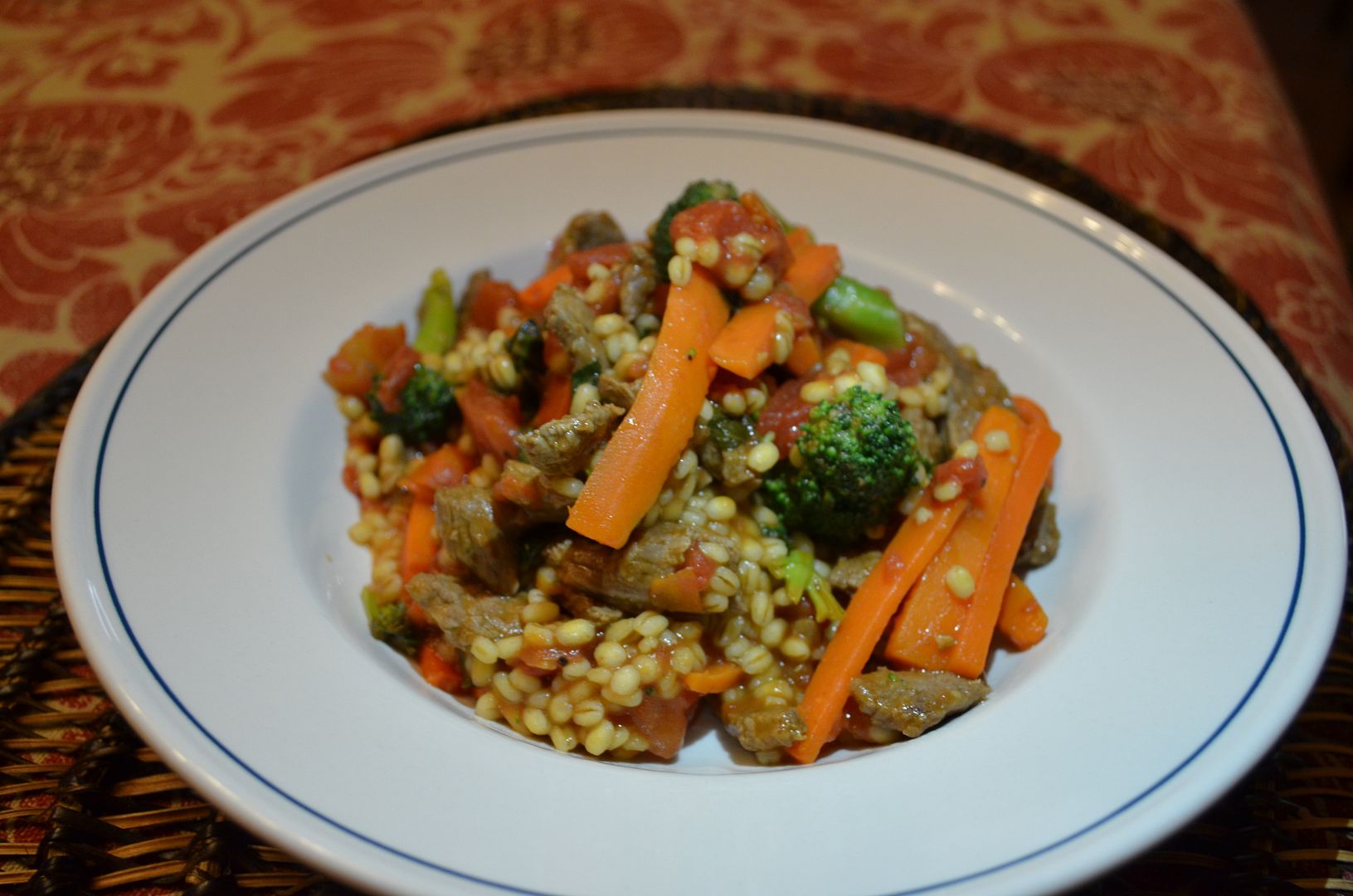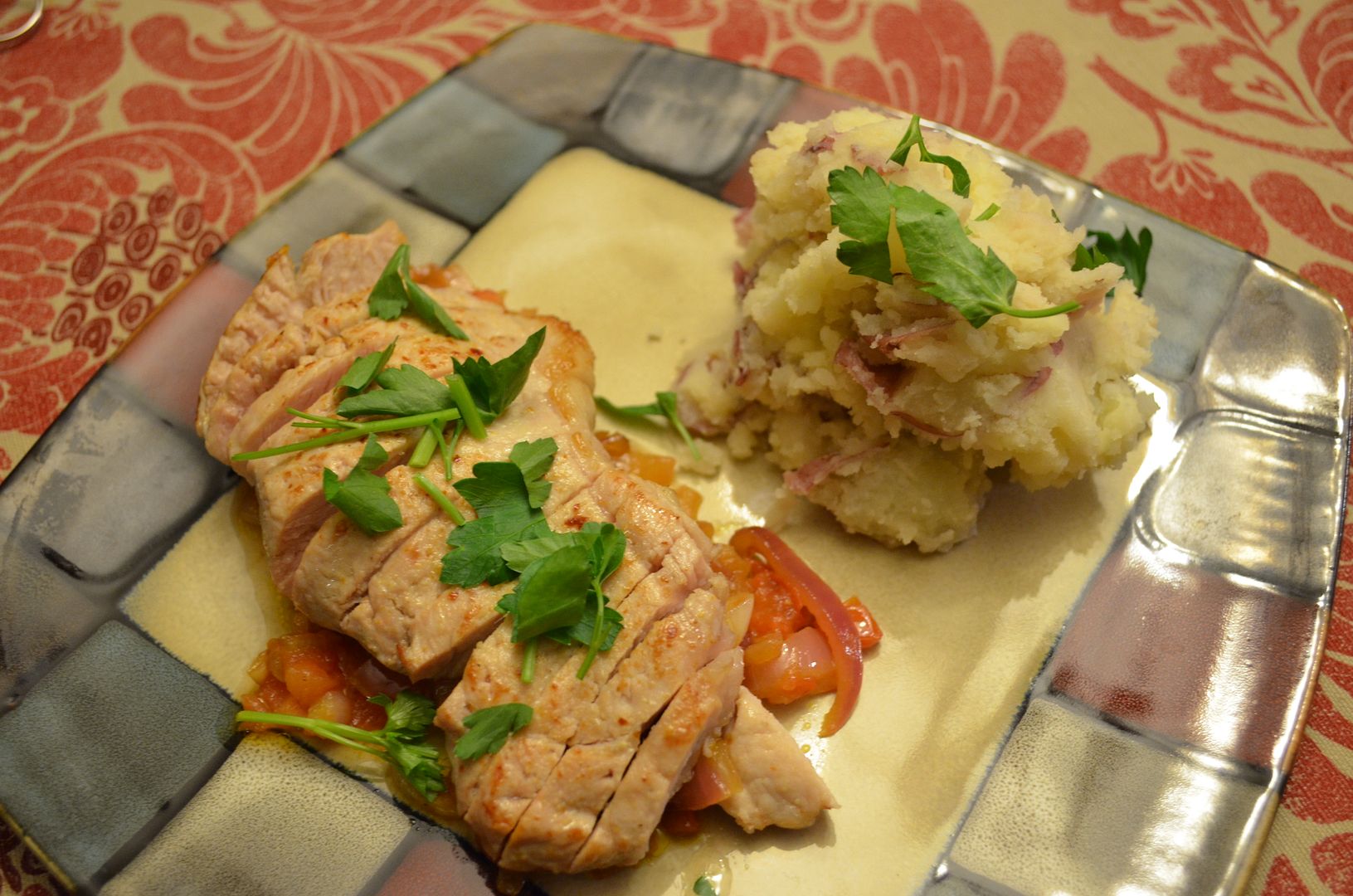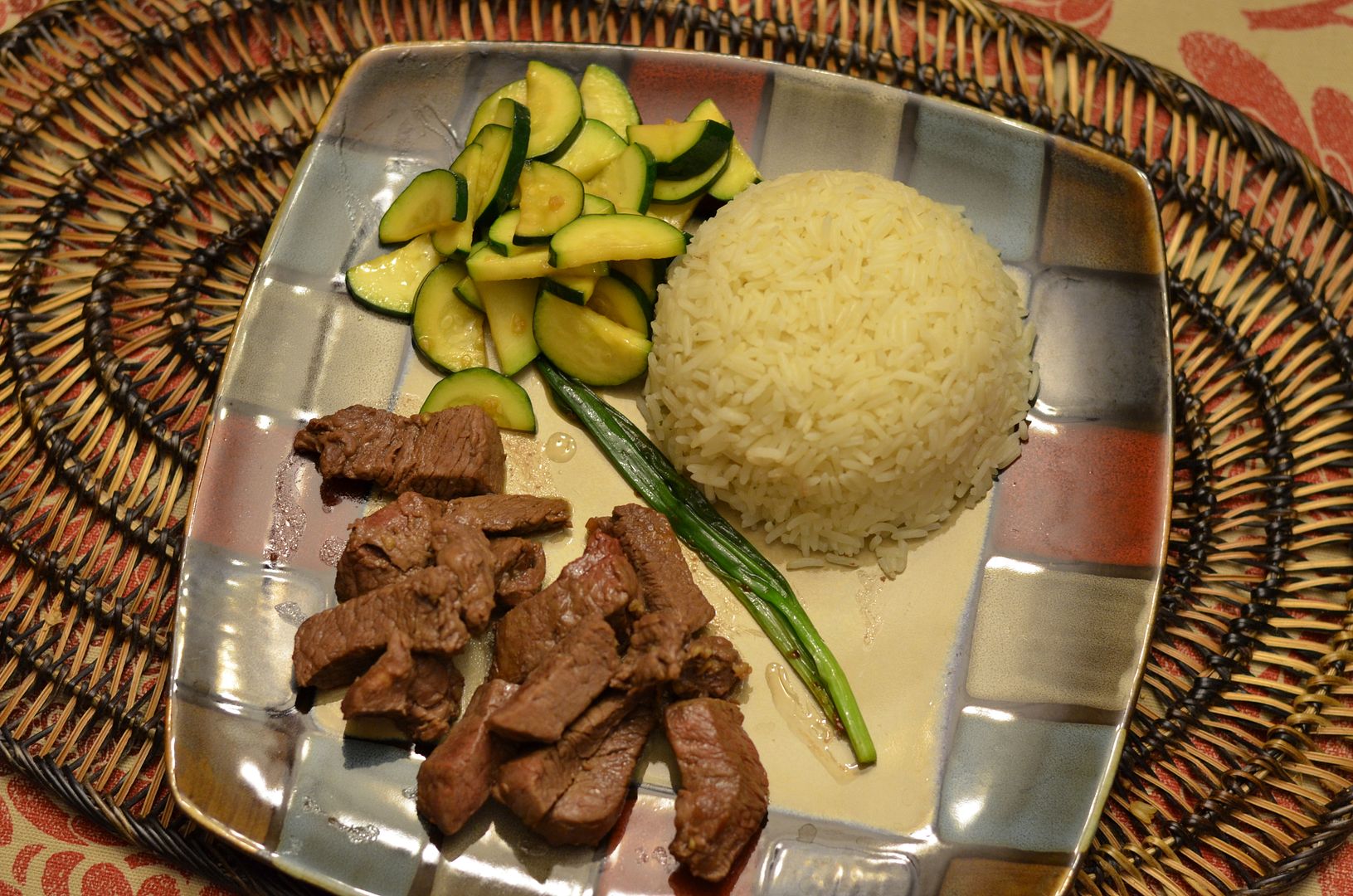 The only downside is that I believe the furthest west they go is Chicago, so all you west coasters, I apologize for teasing you with all these wonderful food photos (which are all actual meals and photos I've done myself, by the way.) Anyway, you can get more information on their website at hellofresh.com. OK, so I just realized that I can get you $20 off your first box if you're interested - use this code:

QD4TFU. I promise I'm not just recommending this for the referral credit though, just figured you may want $20 off! It's really amazing, and I can't speak enough about how much easier it's made my life, not to mention all the calories it's saving me from not having to eat out every night!!
I think I've talked your ear off enough! Hope you found some or all of this to be helpful! I can't believe it's almost February so I should be 1/12th the way into my resolutions! Scary thought!!
UPDATE March 2016: I felt the need to update this review because my feelings of Hello Fresh are quite different than they were when I originally wrote this post. And in case anyone comes across this post now, I wanted to make sure I let you all know how this fairy tale ends. We subscribed to Hello Fresh for about 2 years, and while everything in this post is still true, it didn't end so well.
Over the course of two years, they constantly updated their packaging, I assume to make it more efficient and effective. Well, the last few months of our service, we had repeat issues with meat packages being open in the box. It was a bloody mess to open, and basically ruined one to all three of the meals that week. Each time I reported it and they would give us a credit to our account equal to the amount of meals that were ruined. While that's fine, it kind of defeats the purpose of relying on these boxes of food for meals when we can't even use them, and then all the waste! The boxes, the food, it just became a bit overwhelming to have to throw away time and time again.
Finally, I had enough after getting yet another open meat in our box. I canceled our service. Well, even though I canceled almost two weeks before our next scheduled delivery, it was still "too late" so I had one more box I had to put up with. Fine, whatever. I get that final box, and YET AGAIN, I had another open meat! I called customer service and their response was, "Yes, we see you canceled your service." Ok, well what are you going to do about this last box that has an open meat again? I'm not paying for food I can't eat. They tell me all they can do is post a credit to my account, which they figured I didn't want since I canceled my service. So, basically I got screwed over again and wasted $60 on a box of trash. Insult to injury.
It is sad that it ended that way. I'm now wary of trying any other similar service. Lucky for us, we found a local meal delivery service who delivers food in a cooler on our front porch every week, which means WAYYYY less waste and the menu is a lot more flexible than Hello Fresh's menu and schedule were. If you're local to the St. Louis metro east area, you should check it out, it's called Entrees by Laura.