I love the first warm day of the season! There's a buzz everywhere, people out and about, bike trails crazy busy, and everyone in such good moods! It doesn't matter that it's going to be in the 20s and 30s again later this week, all that matters is that we were THISCLOSE to 80 degrees and it felt LIBERATING! The husband and I decided to take the Camaro out for a cruise on Saturday and enjoy an early dinner about half an hour away from the house. I couldn't help but wear spring colors for the occasion!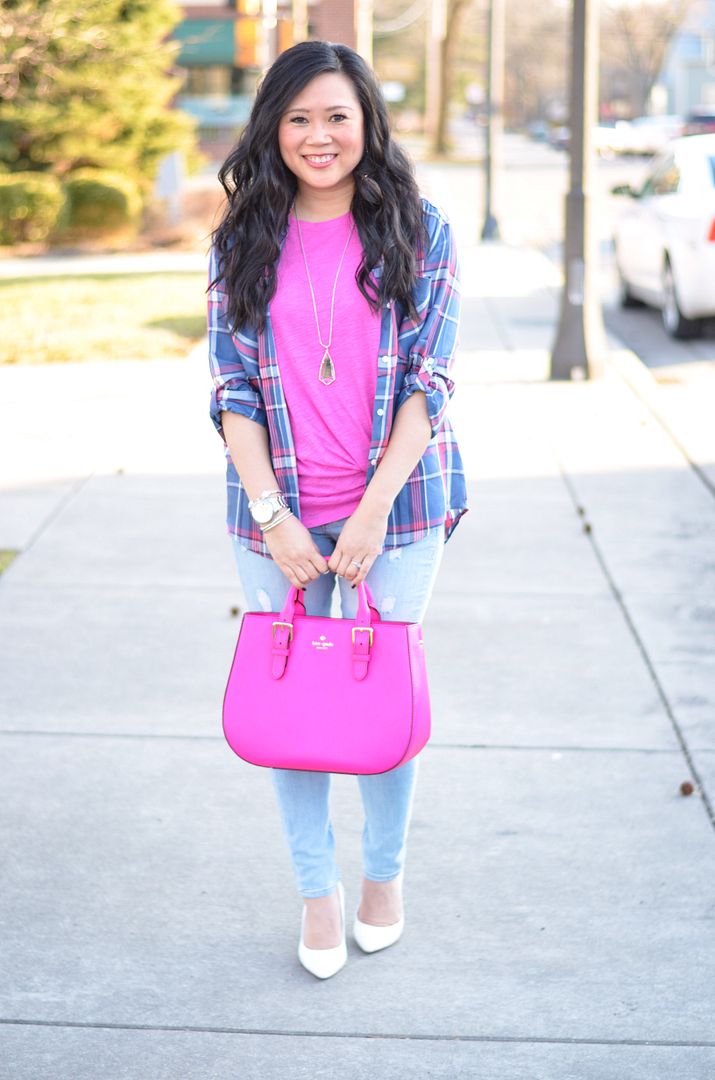 This is my new favorite way to do my hair, by the way. I realized that French braiding my hair for the gym and/or Pilates is a great way to preserve my hair when it's only 1-2 days old. And, when I sleep with the braid in, my hair ends up being perfectly wavy in the morning so that all I have to do is spot curl it with my curling wand in places that need it. For some reason I've never been successful creating beach waves like this with a braid before, but I'm not questioning it, I shall just enjoy the curly volume!
Speaking of things I'm enjoying, this necklace from Kendra Scott has gotten me to fall in love with silver all over again. I've been wearing yellow and rose gold about 90 percent of the time, but this suspended pearl against the silver metal is just too good. I finally caved and ordered the coordinating bracelet, too.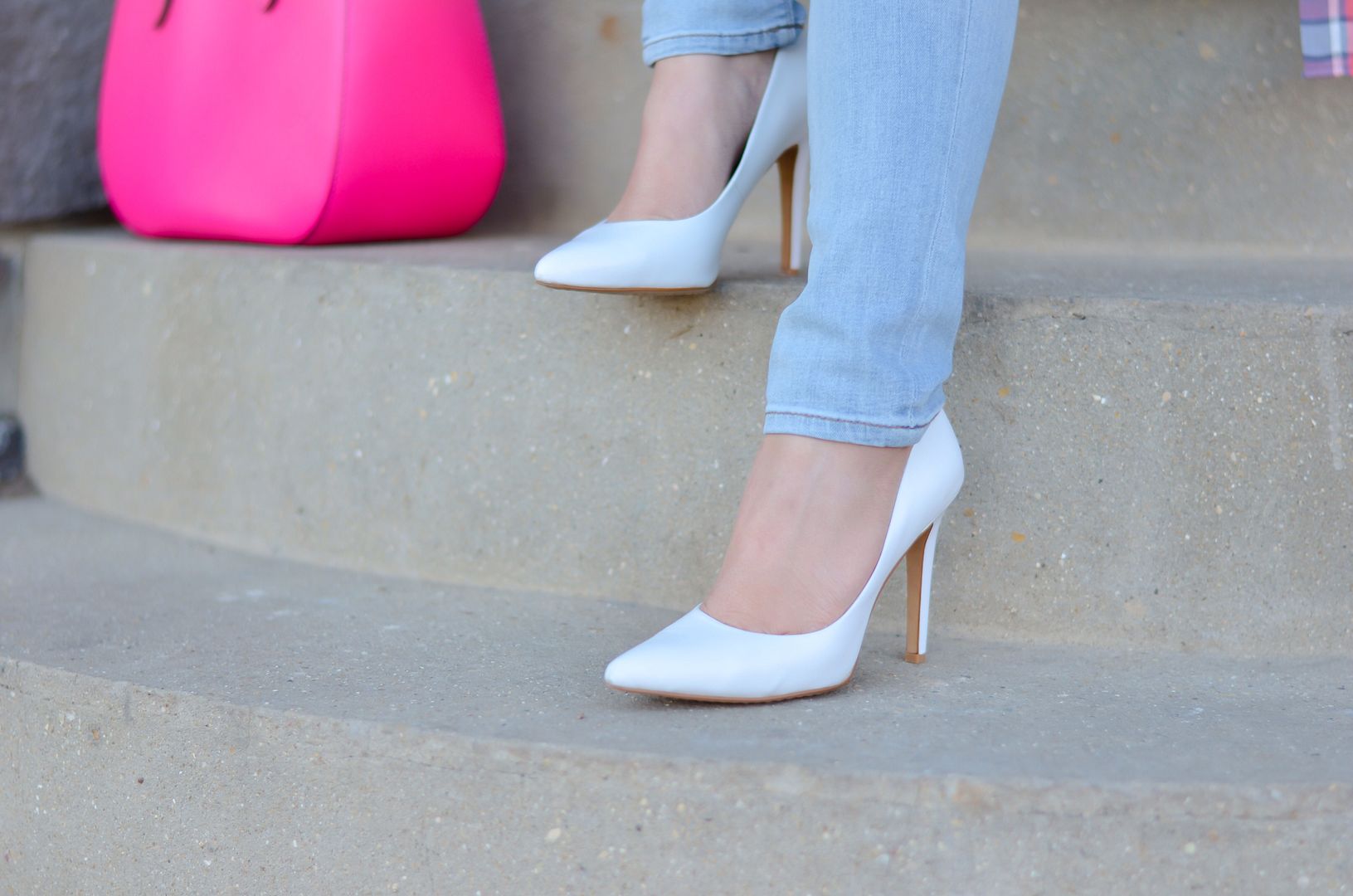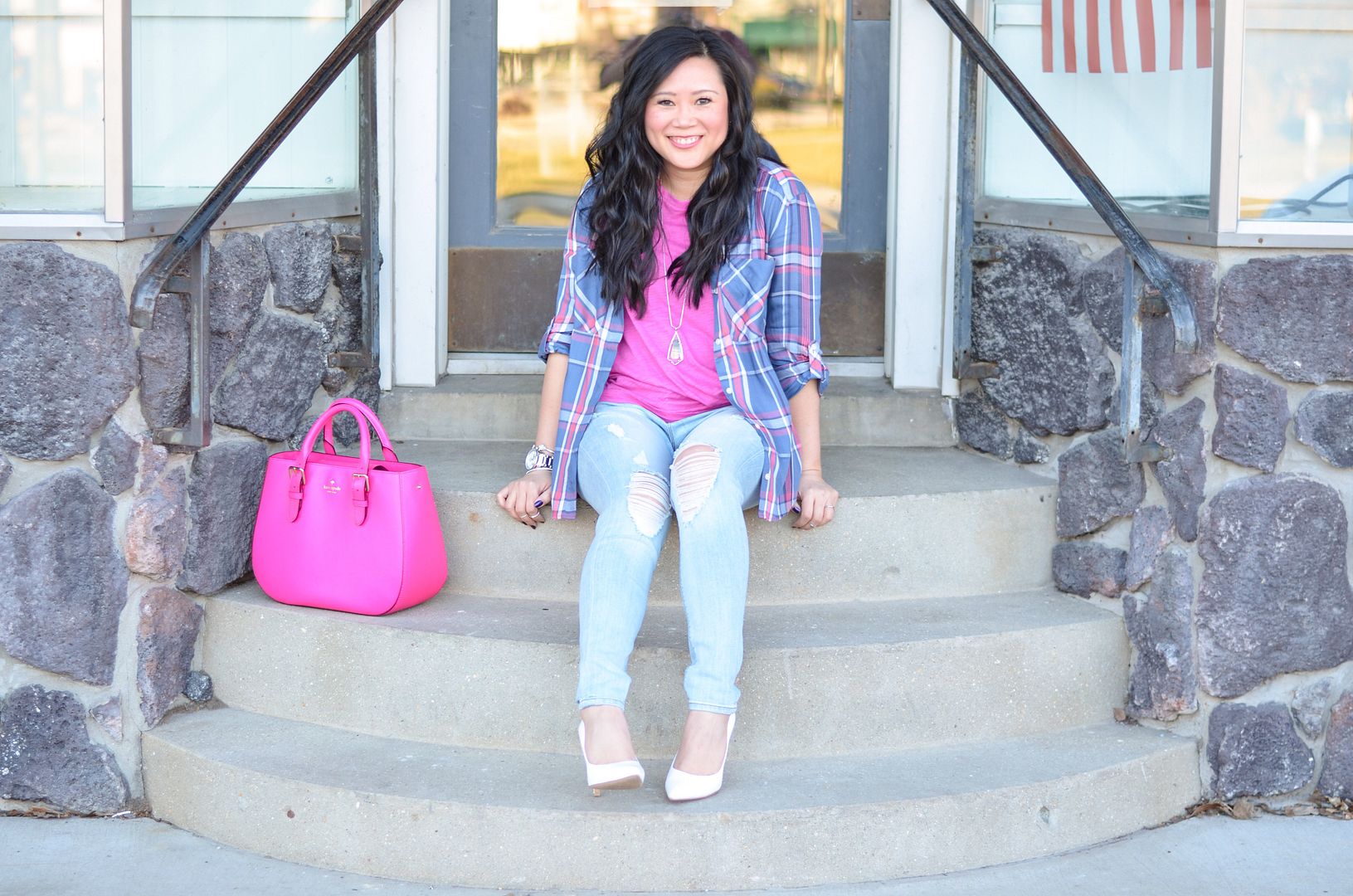 Hmmm, let's see, what else? Oh! So I've just finished the 5th week of our workout regime and last week I took a progress photo of myself so I could compare it to week 1. I was so happy because I could really tell a noticeable difference. It's encouraging because my goal is to lose one pound a week, so 5 pounds just sounds like it's nothing, especially compared to the hours I've been working out over the past few weeks and what I have done to really temper my eating. Yes, I realize I shouldn't pay attention to the scale, but I'd be lying if I said I didn't look. I *have* to look as part of my Biggest Loser competition! And on top of that, my clothes are starting to fit me more comfortably as well, so all in all, I'm feeling great and even more motivated!! If you're lucky, maybe I will share a before and after of my progress when all is said and done! Maybe….
Ok - the husband is yelling at me to close the laptop, so I shall go! Have a great week!

SHOP THE LOOK: