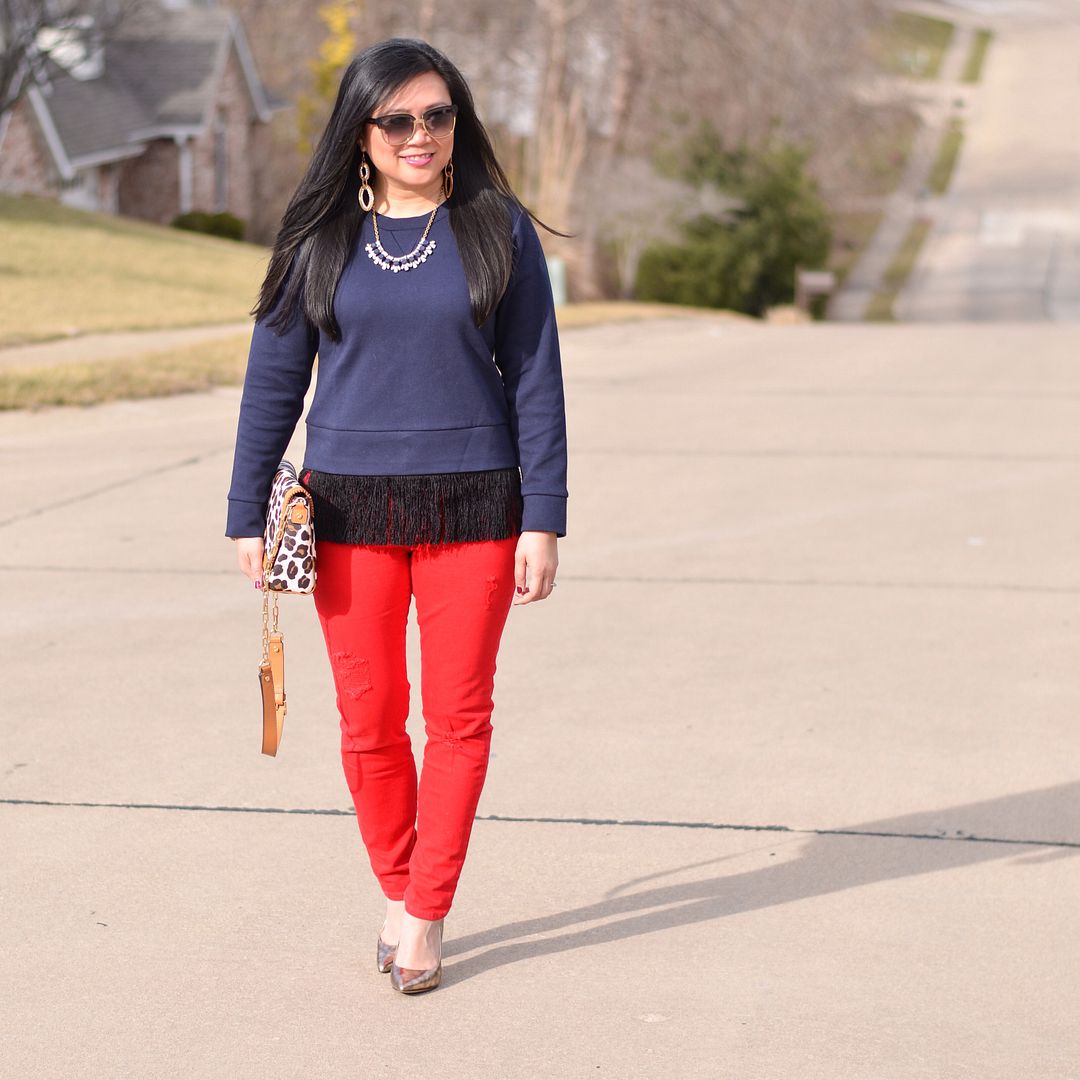 Sunnies: Gucci | Earrings: Forever 21 | Necklace: JCrew Factory | Bag: Tory Burch (option) | Sweater: JCrew | Bottoms: Current Elliott (option) | Shoes:
Vince Camuto
I scored this adorable fringe sweatshirt on crazy sale thanks to a tip from Ailsa. It is way too fun and I absolutely love it! As I was putting this outfit together, I realized that it's just a modified version of my outfit here from last fall. I guess if the outfit combo isn't broke, don't fix it, right? But yes, this sweatshirt was a pretty awesome buy. I love that it's just a basic sweatshirt but the fringe makes it extra special!!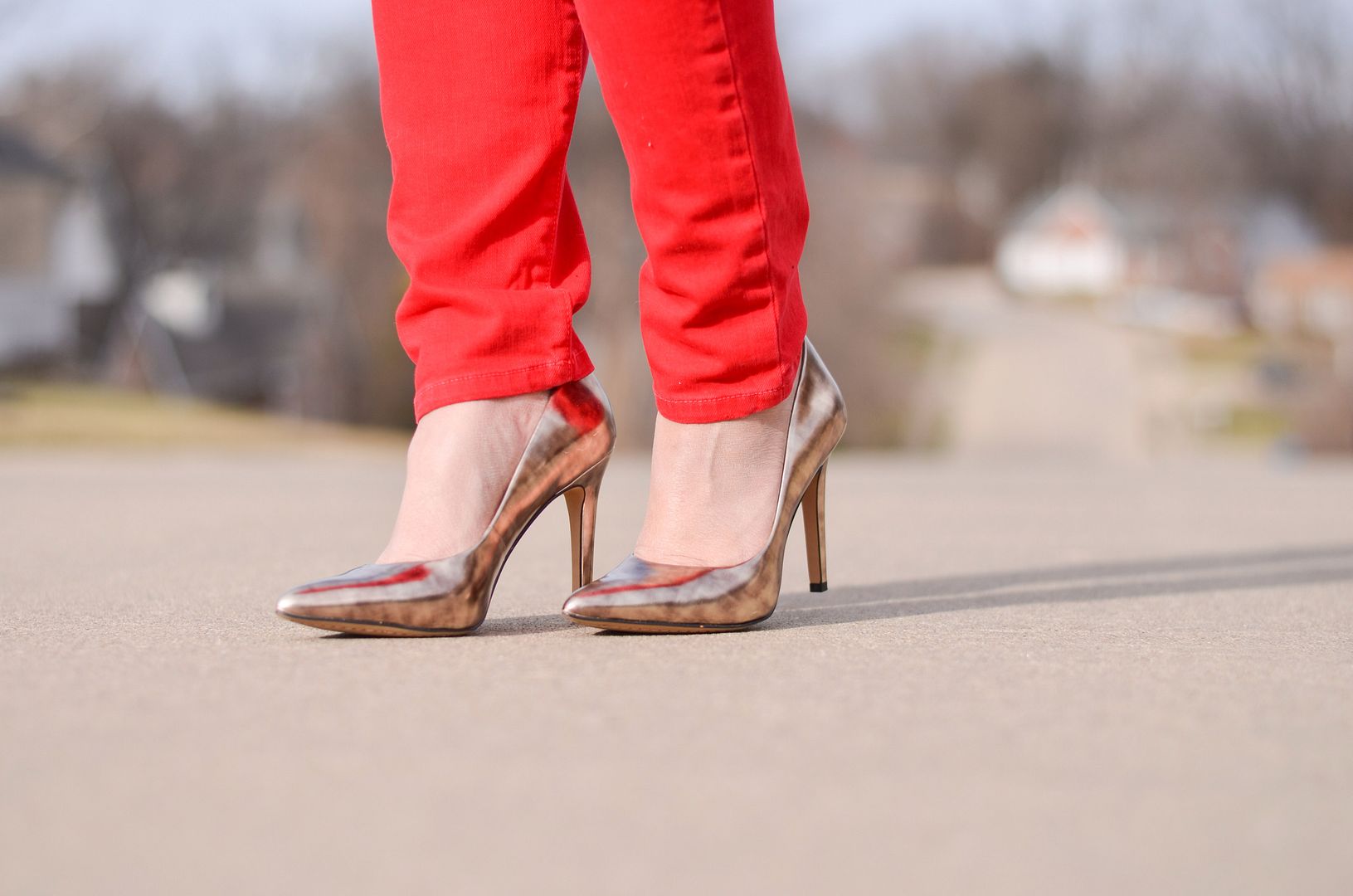 Isn't it funny how life is just a bunch of give and take? I'm in my third week now of working out, and it's been very rewarding and motivating. I always complained about not having time to work out, but it's not that I have any MORE time now than I did when I wasn't working out. And it's not even that I'm getting less sleep than I used to, if anything, I'm getting MORE sleep. It's really all about priorities.
I know I am most successful when I can schedule my workouts first thing in the morning before work. I also know that I am most successful at waking up for those workouts if I start the "going to sleep" process at 9:30 vs. 11:30 like I used to. I'm waking up at 5:30am instead of 7am, but I'm also in bed a lot sooner so I'm feeling more rested. Not to mention the fact that it's easier for me to fall asleep at night because my body is physically tired.
On top of the morning workouts, I'm still doing Pilates 3 times a week whenever possible, which means more time out of my evenings. And working out doesn't mean as much unless I modify my diet also, which means grocery shopping, snacking, and cooking meals at home. Also more time consuming.
All of that said, I've been able to shift things around to make everything work, and so far it's been great. The one area where I feel like I've been neglecting? Painting my nails. Ha! How funny is that? I used to paint my nails every 3-4 days. It's been a couple of weeks now, and while I did get fresh paint two weeks ago, it was only because I had events to go to so I went to the salon during my lunch break to make sure they were done. I am typing this post with the ugliest, chipped nail polish ever.
But hey, if chipped polish is the price I pay for feeling good about my body again? I'll take it!

SHOP THE LOOK: