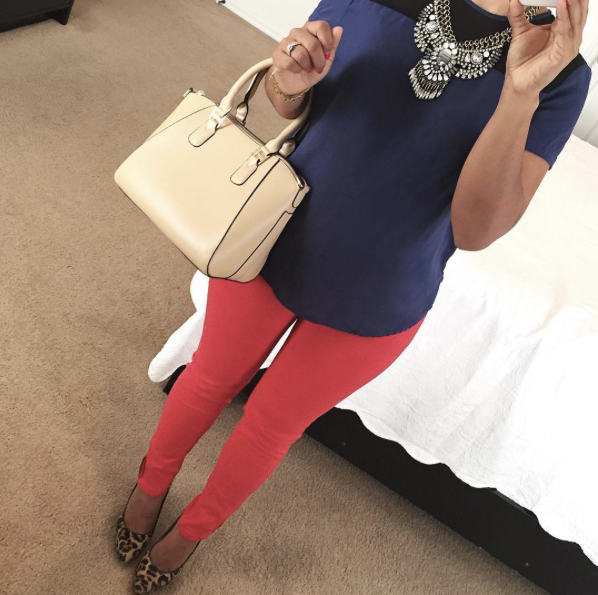 Lately I've been getting more of my inspiration from Instagram instead of Pinterest, mainly just because I am more active on Instagram than Pinterest by a landslide. Sometimes when I can't sleep, I scroll through my Insta-crushes and take screen shots of outfits I need to re-create. This was one of those outfits. If you don't know Tatiana, you really should! Gina did an awesome coffee date post with her here if you need a CliffsNotes version of all of her awesome-ness.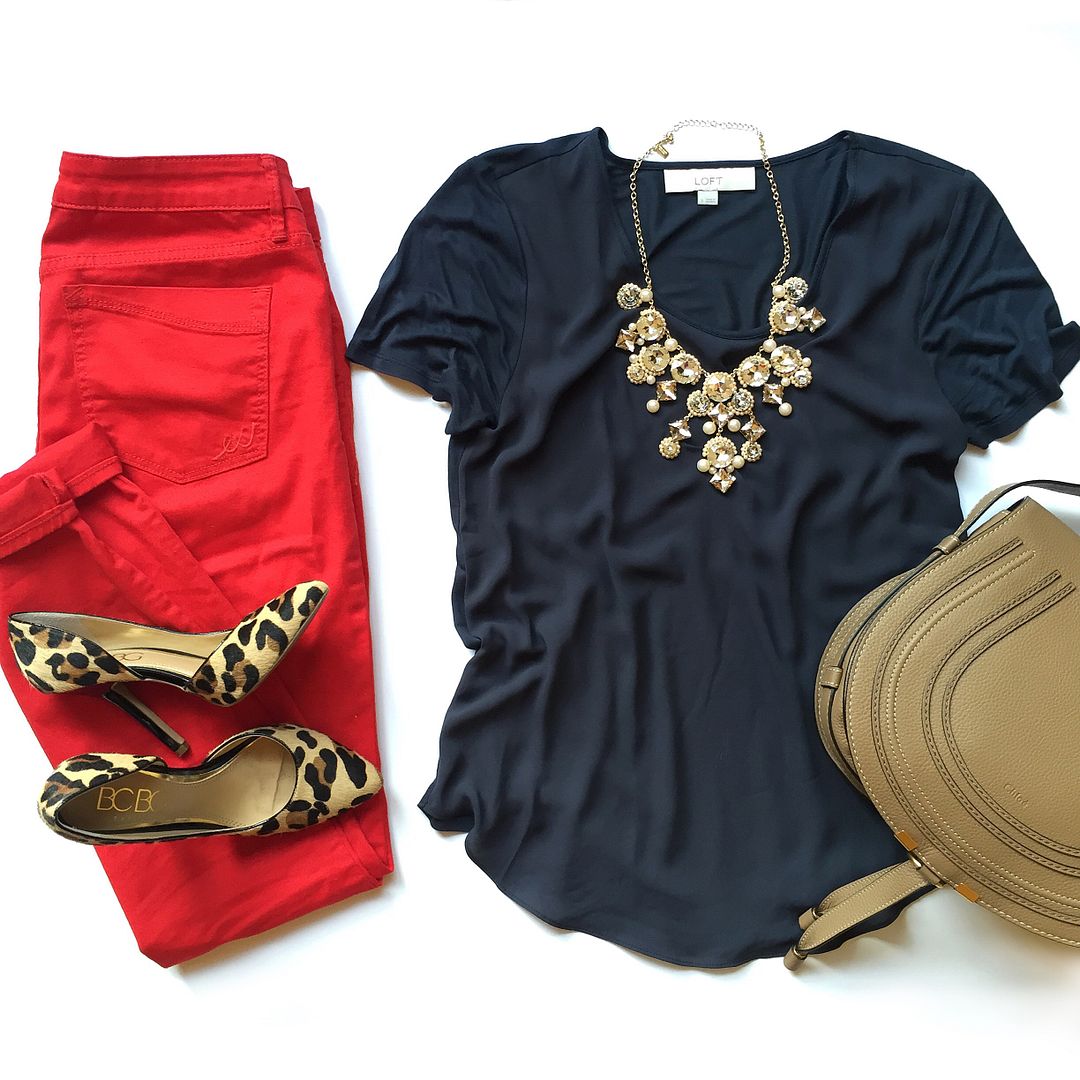 Are you the type of person that has to say, "I turned off the flat iron" out loud before you leave the house so you actually remember that you turned off the flat iron? Well, I "like" so many outfits on Instagram that sometimes even my screenshots can get lost in the shuffle. But if I do a flat lay of the outfit, it sticks on my brain a bit longer, and makes it easier for me to remember I must wear the combo! It's kind of like the flat iron example, no?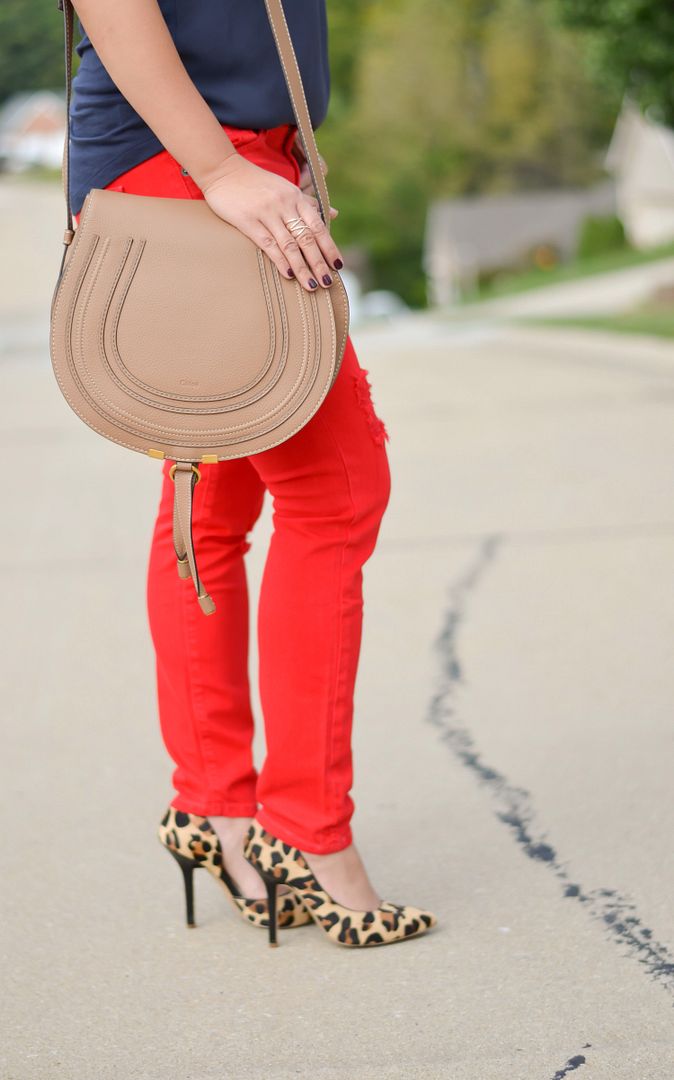 Sunnies: TOMS | Earrings: Forever 21 | Necklace: Kate Spade (shop other Kate Spade jewelry HERE) (budget option) | Bag: Chloe | Top: LOFT | Bracelet: JCrew | Bottoms: Current/Elliott (shop other options HERE and HERE) | Heels: BCBG (option here)
I finally got around to wearing it, and needless to say, I loved all of it. I feel like a broken record, but sometimes it's the simplest of combos that I always forget about. Red and navy are so classic together, yet I have no idea why I never would have picked these pieces together had I not seen the outfit on Tatiana. The leopard is such a great finishing touch. I remember when I used to shy away from navy, but I'm less scared of it nowadays, and see it as much more versatile than I used to. And navy looks amazing with leopard! Thanks, Tatiana, for such perfect inspiration all day every day!
PS You can also follow her on Snapchat (tatibonilla) - she has the cutest accent, you might fall in love with her more! I really enjoy hearing people's voices in snaps! Knowing how people sound really adds some new life to their 2-dimensional photos!
Speaking of people you should follow - please see Noelle's post here! She polled some fellow blo

ggers, including myself, to highlight some of our must-have pieces for fall!

SHOP THE LOOK: