If you missed it on Monday, I spent a long weekend in Florida this past weekend to catch some Cardinals Spring Training baseball games. Lucky for me, Jupiter, FL is only about an hour from Rachelle, Daphnee, and Charnele, so the husband and I were able to meet them for dinner! As usual, I agonized over what to wear. I originally packed this Bailey 44 dress seen here, but it ended up being a lot warmer than I imagined and I really wanted to go with open toed heels. Except, I didn't *pack* any open toed heels. Plus, I just wasn't entirely sure I was feeling that dress for the occasion. Since we had some extra time on our hands, the husband and I stopped by the mall and I immediately fell in love with these sandals.
They are the perfect shade of nude for my skin tone with just a hint of blush to them. The heel height is super manageable, and I liked that the toe strap is a little thicker than most other sandals I see in this style. The bonus is that they were just under $60! I purchased them pretty quickly and ended up building my outfit from there.
The husband was the one that actually picked out this skirt. I liked it a lot, but I'm always so wary about pleated midis. Pencil midis I can do. Pleated minis I can do. But pleated midis are tough with my square shape. I ended up taking a Snapchat poll and got mixed reviews. Finally, I just decided to go with it. It's just a very, very pretty skirt. Basic black but the pleats and lace hem make it special. I'm hoping that as I continue to tone up with my workouts, this skirt will keep looking better on me.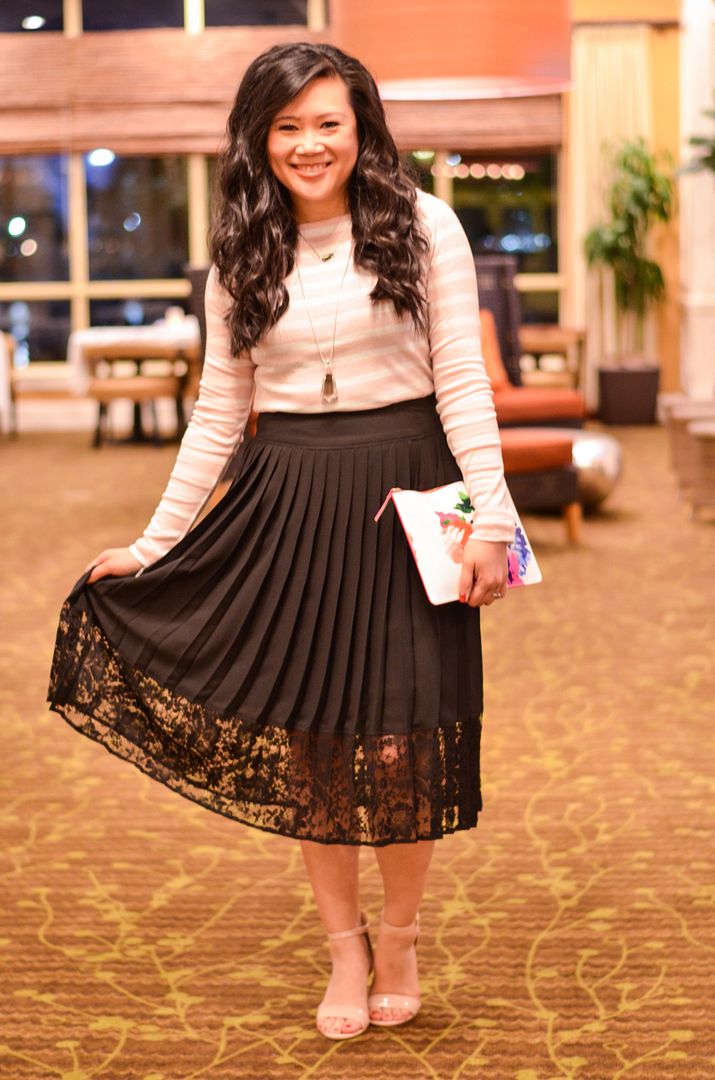 Unfortunately, I spent all of the daylight hours while in Florida in my Cardinals gear, and I didn't get blog-photo-worthy-dressed until after dark, hence why I had to resort to indoor photos. But, you get the idea. And, honestly, I just really wanted to enjoy the weekend and not overly stress about having to shift schedules and such for blogging. I totally don't mean that to sound like a negative statement! I love sharing outfits with you guys, but I just accepted the fact that I had to sacrifice daylight in order to do outfit photos this time.
Now on to the really good stuff!!!! These girls!!! They are so much fun! The husband joined us for dinner also - he honestly wouldn't have had it any other way. When I was supposed to be in Florida last month, I was going to try and meet up with Rachelle for dinner at that time while the husband was at a work meeting. The husband was happy we had to reschedule for a weekend dinner instead so he could come along, too. <3 That makes my heart happy.
But I don't blame him for wanting to come because I just love this group! I can just sit and listen to each of them talk forever - all the funny stories they have to share about themselves and each other! We ate at this restaurant called Avocado Grill. It was. Amazing. Seriously devoured everything! We started with guacamole - how could you not with a restaurant name like that? And then I ended up getting some raw oysters and some brussel sprouts. We split 3 desserts 5 ways, but we could have easily smashed a ton more!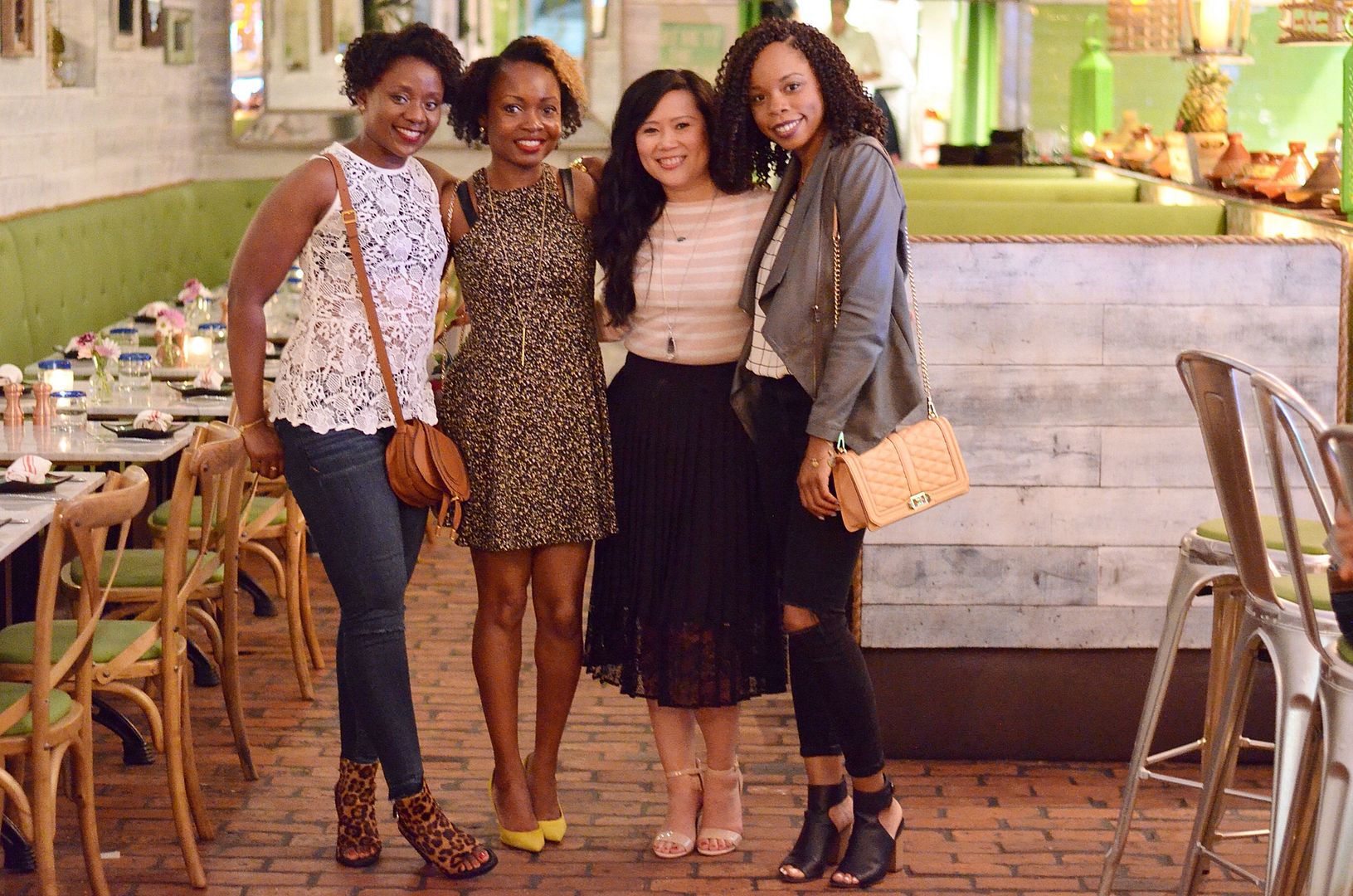 They had an hour drive back home, so we ended the night around 11 or so. Yes, we are old ladies, or at least, I am! That just gives me more reason to keep going back for visits! I will just have to stay a lot longer next time so we can really live it up!

SHOP THE LOOK: