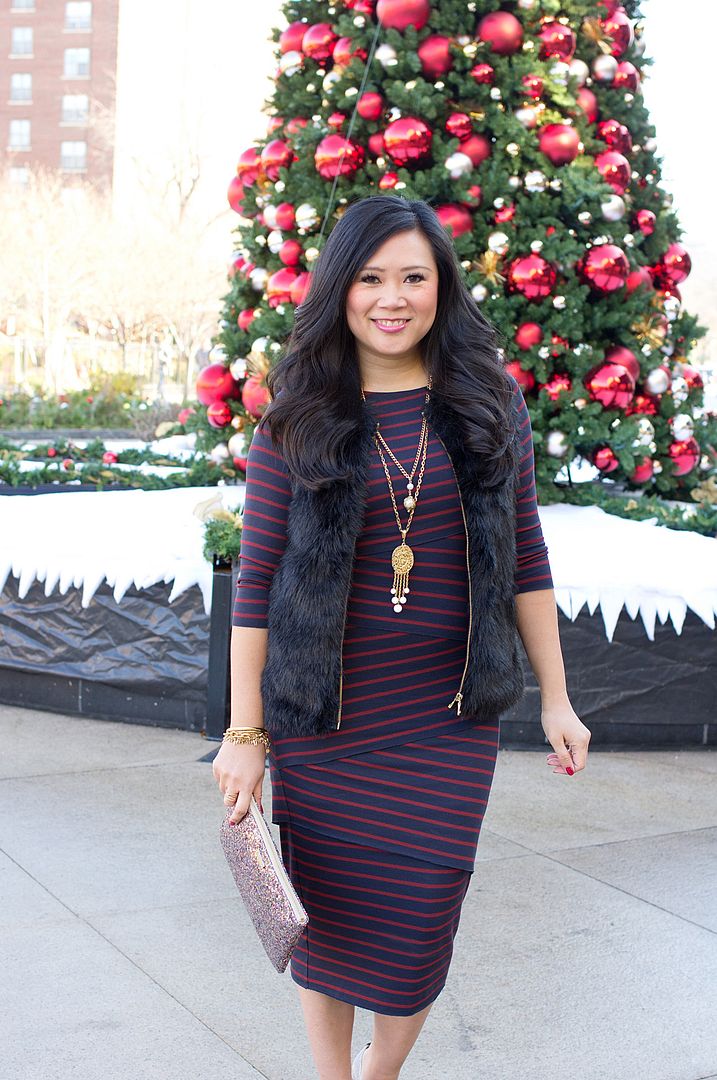 Saturday was a such a fun day in blogging life! The gals at CS Gems arranged for the cutest photo shoot in the Central West End. The focus was around holiday style, New Year's Eve, and all the fun stuff in between. It was gorgeous and definitely got me just a little bit more into the holiday spirit! This was the first of three outfits I brought with me for the day. The
Bailey 44
dress was one of my

many

Black Friday purchases, and I couldn't wait to slip this effortless piece on.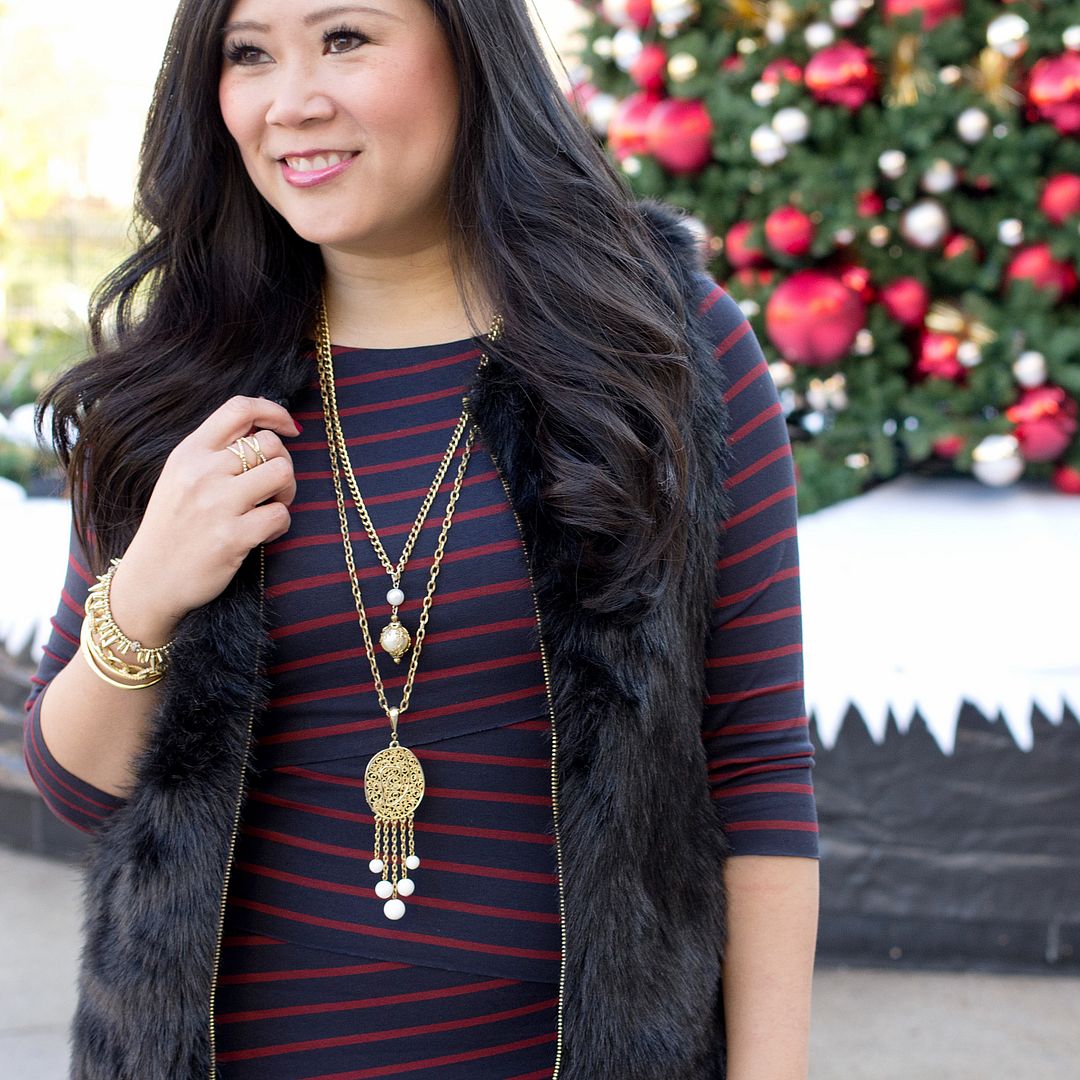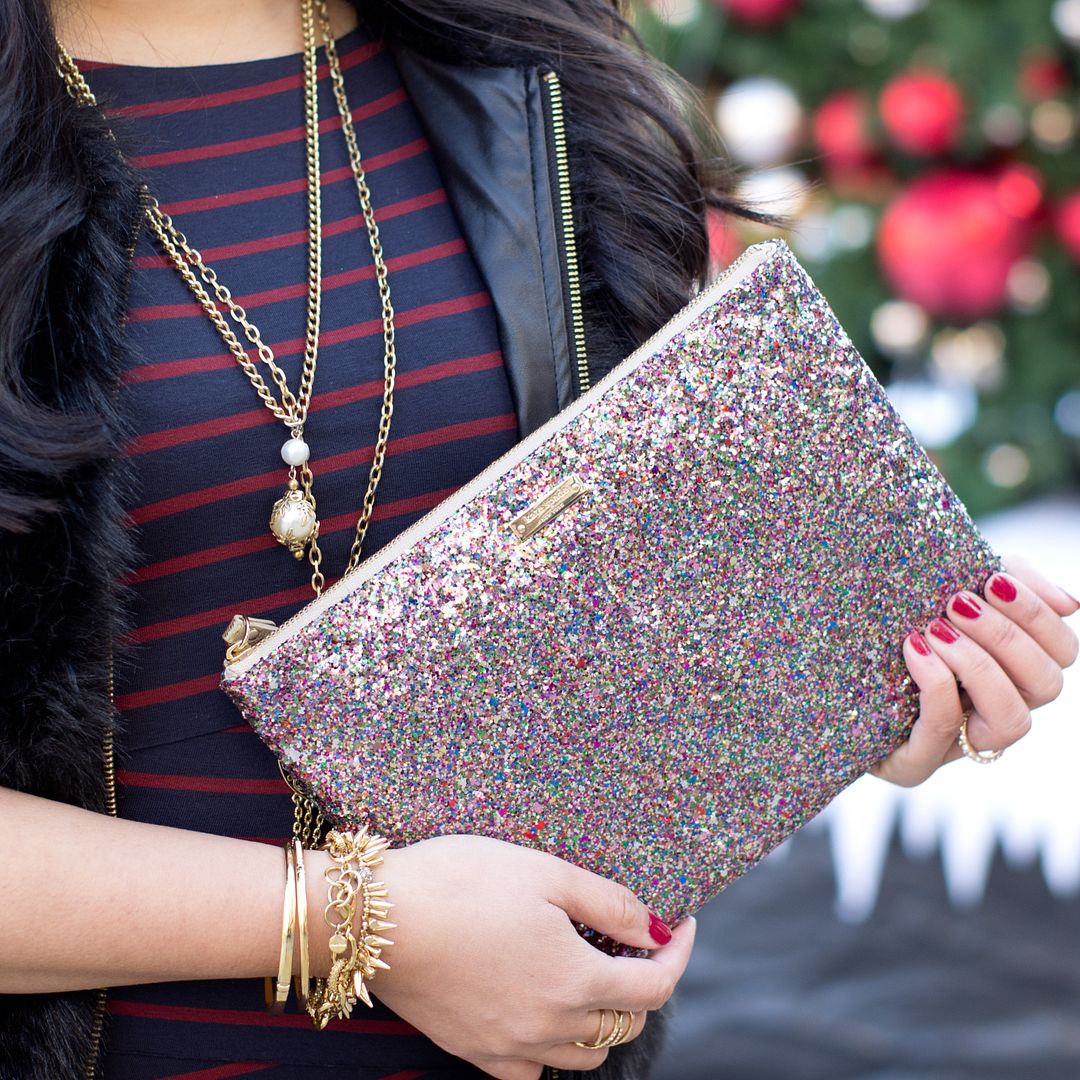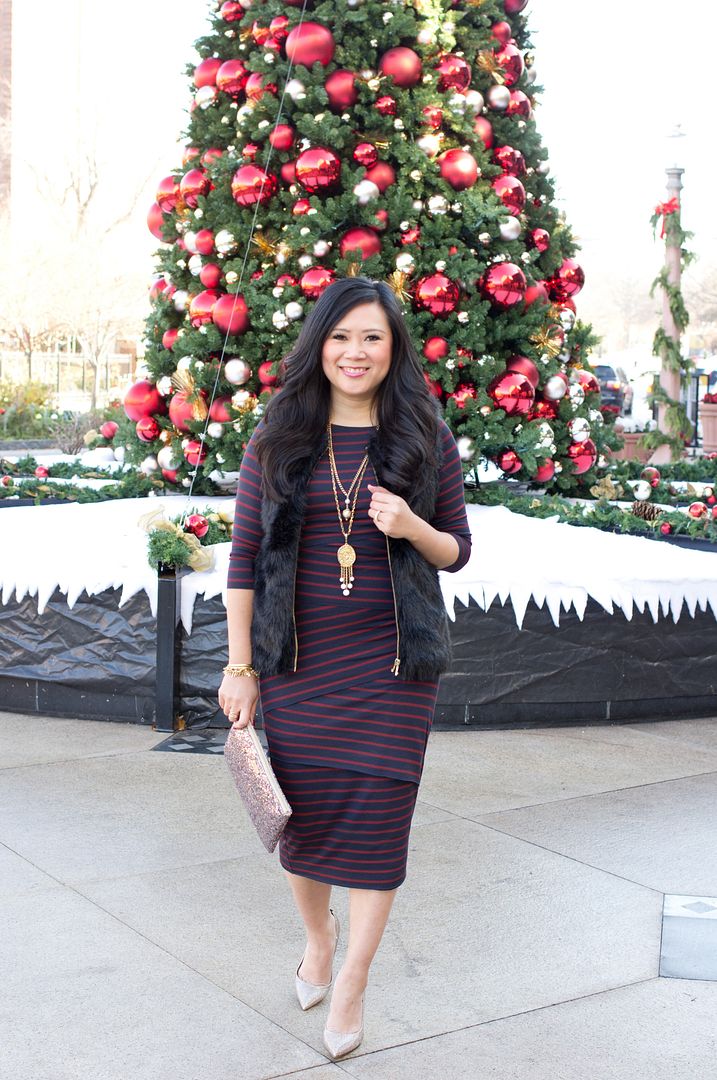 The dress really speaks for itself and doesn't need much else to it. I added some faux fur to make it a little more festive but cozy, and the glitter pouch, well, it goes with anything and everything!
Speaking of holiday spirit, yesterday the husband and I went on another little car cruise to check out Christmas lights. I don't know what it is, but I just LOVE looking at Christmas lights. It's easily one of my most favorite things to do around the holidays. I remember my parents used to pack us in the car and drive around this one neighborhood near our house and we would ooooh and ahhhh over the lights. Perhaps that's why I still enjoy it now as an adult! It's just such a happy time of year!
I'll be sharing more from this photo shoot with CS Gems throughout the week!

SHOP THE LOOK: