Sunnies: Vince Camuto | Vest: Gap (other colors here) | Necklace: Bauble Bar | Bag: Rebecca Minkoff (other colors HERE) | Top: Express | Ring: Kendra Scott (other colors here) | Bottoms: Express | Heels:
Louise et Cie (option)
OK, so this isn't your stereotypical spring color combo, but the layers are light, so I still consider this very much spring! I bought this striped ribbed sweater a few weeks ago and realized I hadn't worn it yet. Ribbed sweaters like this really scream 90s and remind me of when I used to shop at 5-7-9, Judy's, and Contempo! But alas, I did really like the way this fit, especially when I layer it under this vest and statement necklace.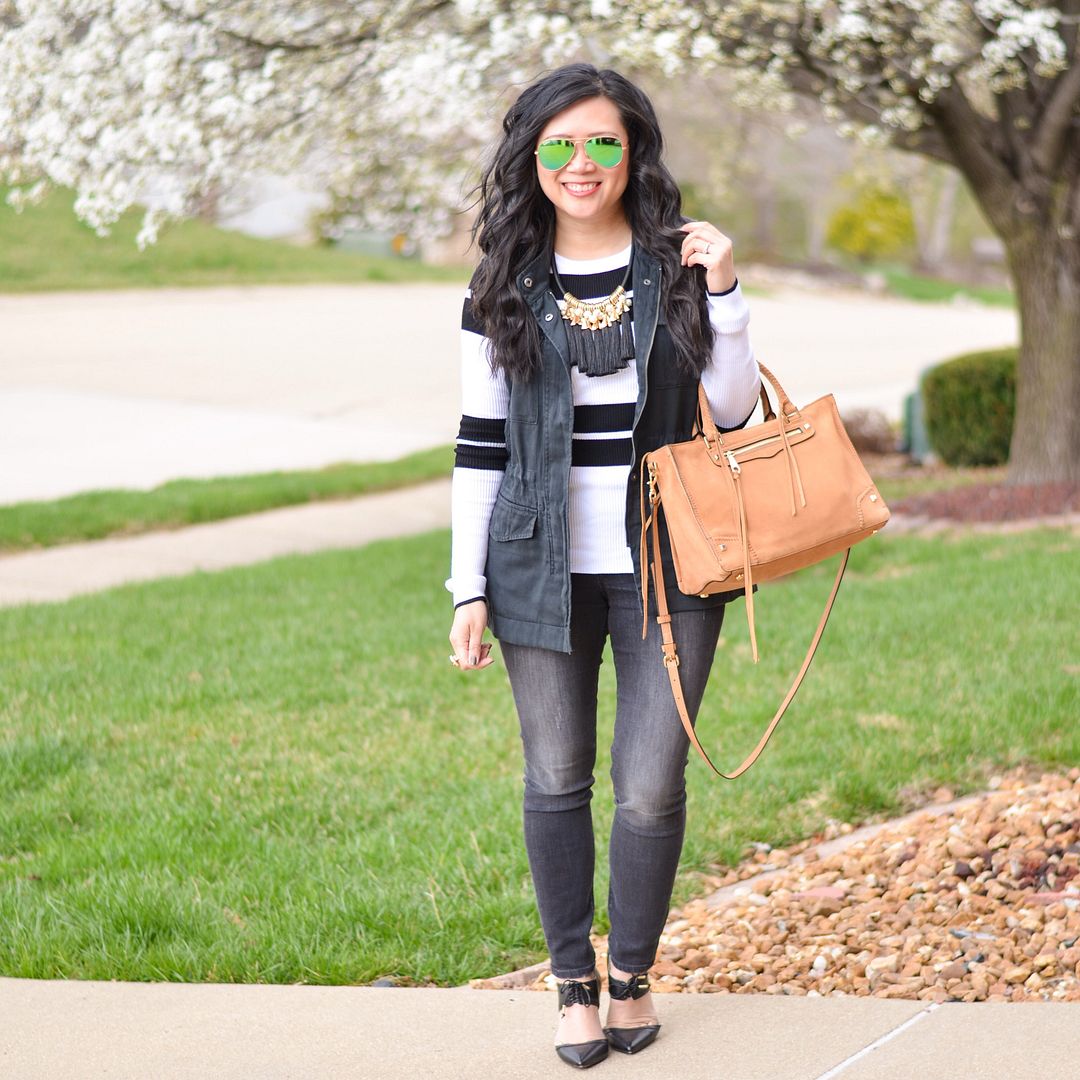 These jeans are totally pull-on jeggings. There are functional back pockets, but no zipper. The waist is elastic, but not the gross ruched elastic waistband. I know all of this sounds really horrible, but I am absolutely obsessed with these bottoms. The wash is perfect - a great alternative to my regular denim, and the fit is just right. I love that I can wear a fitted top like this and you don't see that little nubbin that usually bumps out where your pants button. It's just seamless. I'm wearing my same size that I usually buy in Express bottoms in these pull-on jeggings.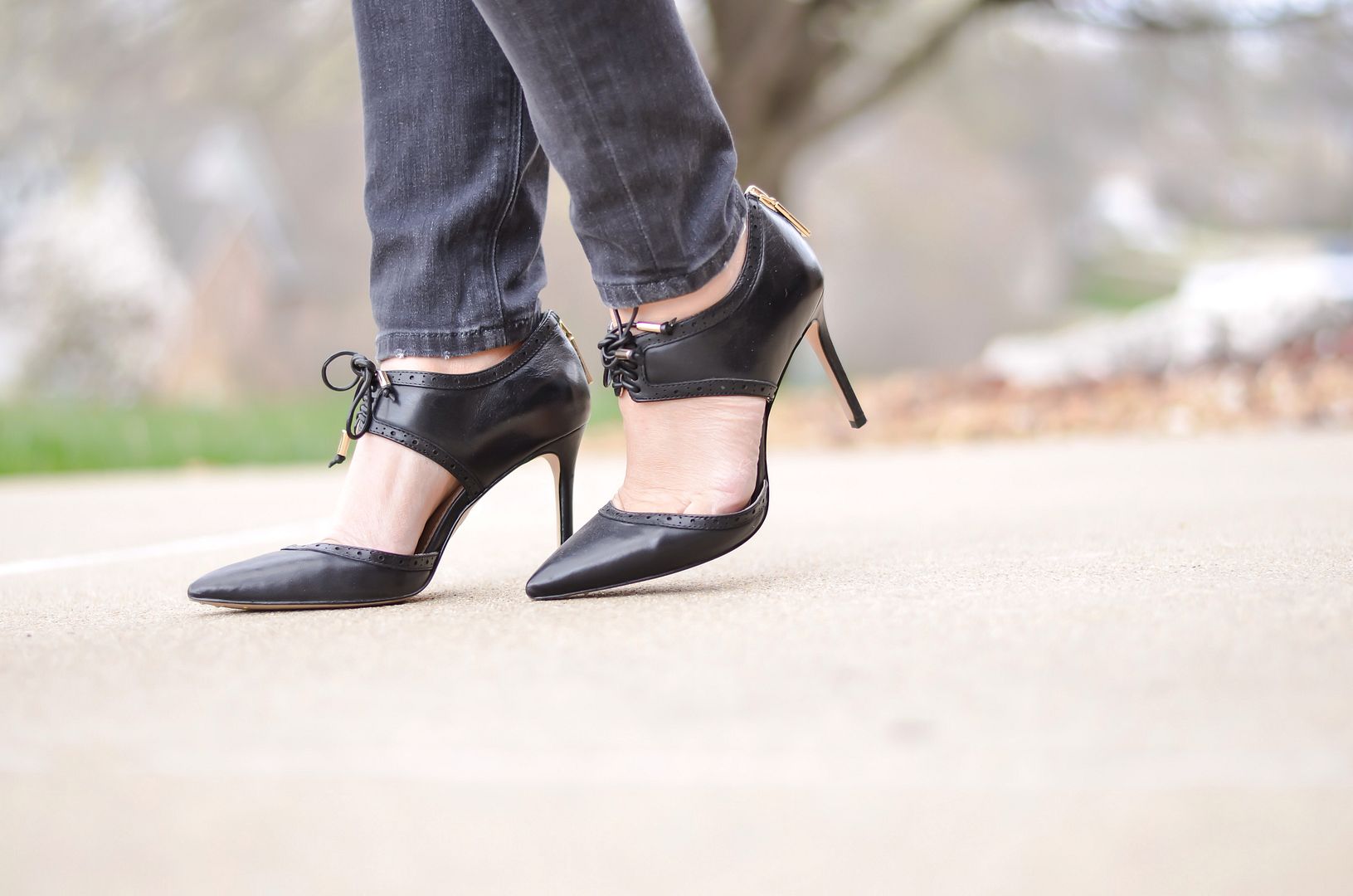 I had to take photos in front of this tree. It's right in front of our house, but only looks like this for a few days out of the year. I love that the sun came out just in time to finish off these photos, too. The husband says it's a pear tree. I'm not an expert, so I have no idea if he is right or not, I just know that it's beautiful. Everything about this time of year makes me happy - springing forward, lush greens, new blooms, lighter layers! Oh and hey, four weeks until I spend a whole week in Orlando! See? So much goodness right now!

SHOP THE LOOK: