Outfit details--- Sunnies: Ray Ban | Earrings: Charming Charlie (c/o) | Necklace: Kendra Scott (gifted) | Bag: Longchamp | Dress: Bailey 44 (try recreating the look with this tank and this skirt) | Bracelets: Stella and Dot Paperdolls Boutique, Nadri | Shoes: Sam Edelman ---
This dress is 3+ years old? It's been on the blog before and you can reminisce with old school posts here and super awkward here. It's one of my favorites which is why I didn't give it up even if it didn't fit me well over the last year or so. It's lightweight and perfect to pack, which is why I brought it with me this past weekend to Michigan. Just like I love when two pieces read as one, I love that this dress reads like two pieces - or at least raises questions about whether or not it's actually one piece or two.
We flew in Thursday morning, but went straight to Lansing because the husband had a work meeting to attend at Michigan State. I hung out and worked in the food court in the meantime, and by the time his meeting was over, we only had time for dinner before checking into our hotel down in Ann Arbor. I'm posting these out of order, but more on that night tomorrow! Friday morning, we woke up and decided to head downtown to the GM headquarters. I had never been before, and the husband likes cars, so it was a win win for both of us. Plus, it made for a nice setting for blog photos. After all, it's not often I can take outfit photos with another country in the background!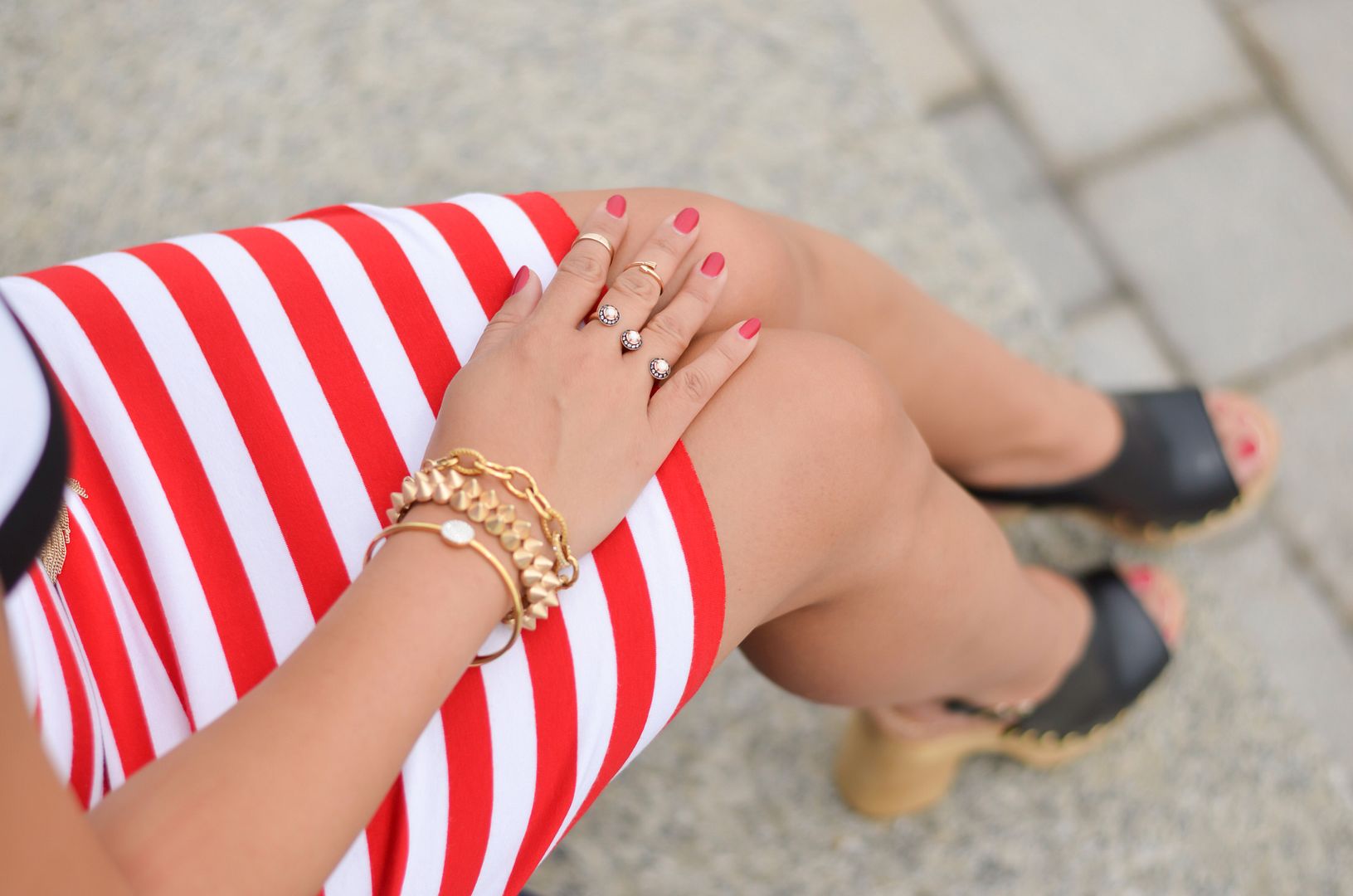 I lived in Michigan for five years, but never really ventured into downtown Detroit. I wasn't into baseball back then, so there were no sporting events drawing me down there either. I did cross the border a couple of times to head into Windsor, but I wish I spent more time here. It was beautiful.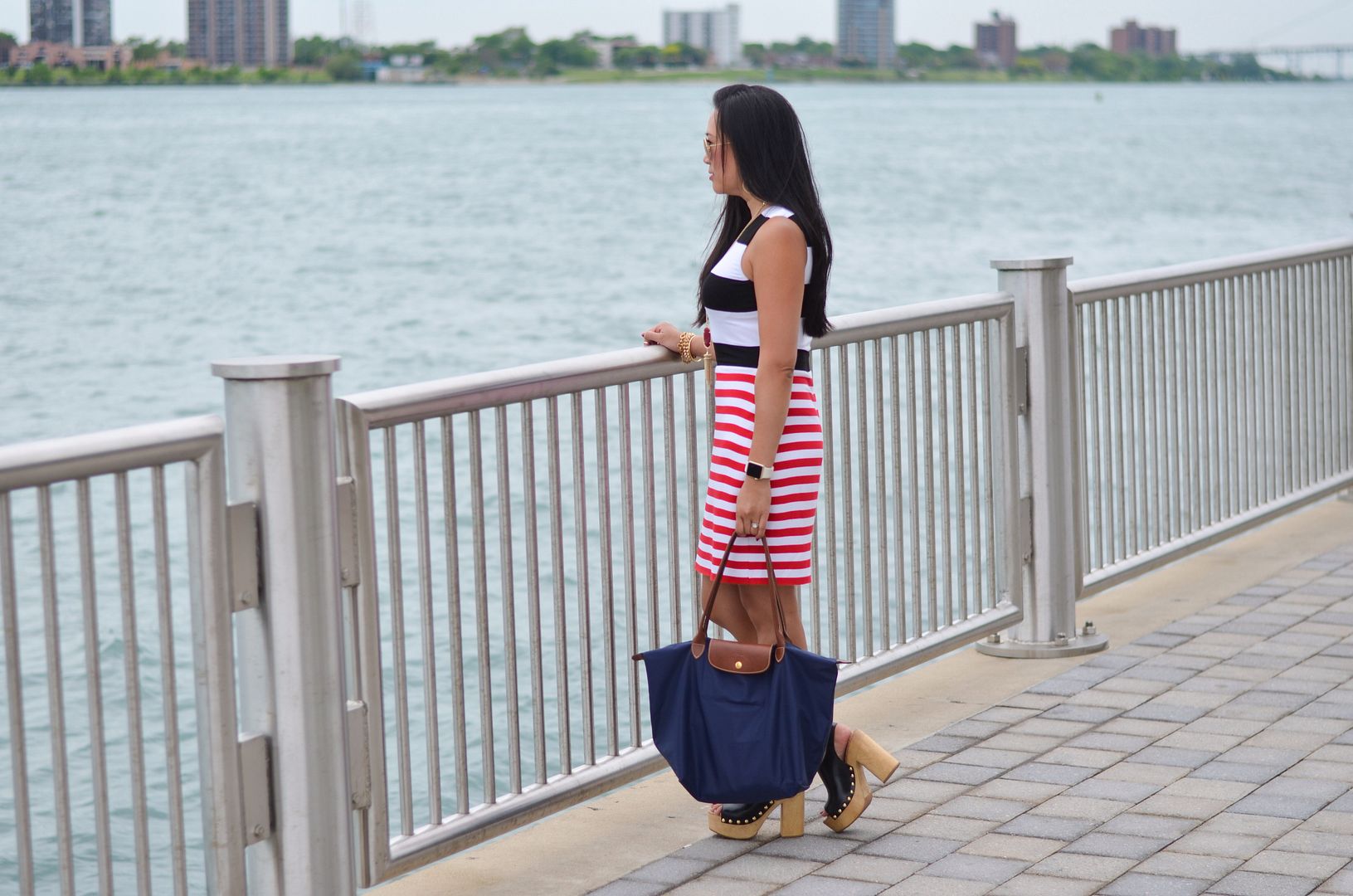 If you follow me on Snapchat, then you know we ventured inside the GM building to check out the cars in their showroom. It's kind of amazing how much car trivia the husband knows. All I'm concerned about really is the new car small. ha! But honestly, I've always loved ginormous SUVs like the Tahoe or Escalade. Not quite sure why I need all that car, but I would certainly not mind owning one! It was a quick but productive trip downtown this afternoon!

SHOP THE LOOK:
Linking up for:
Tuesday Talk
,
Confident Twosday