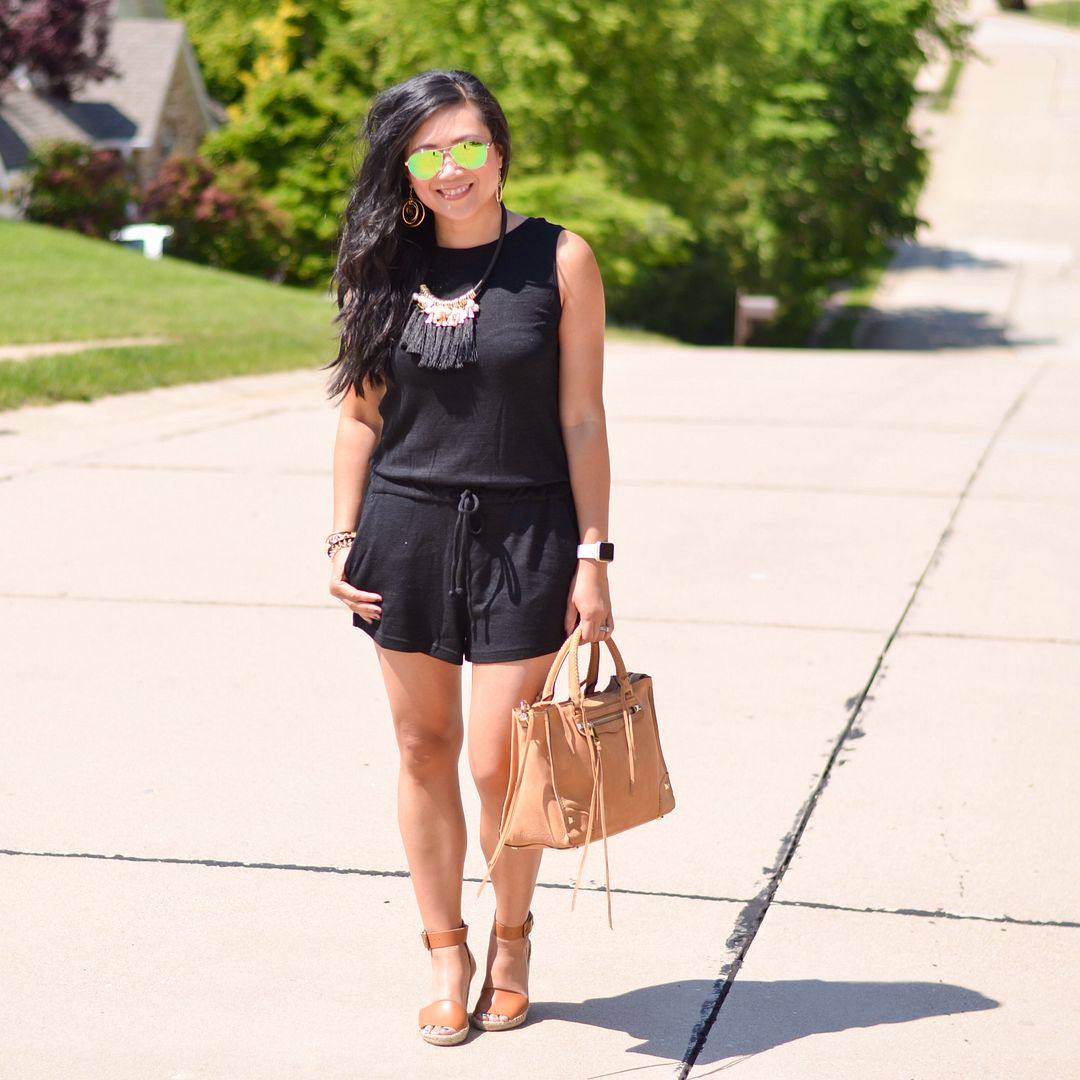 This weekend, I'm headed to Vegas for a bachelorette party! I've been mentally packing for the last couple of weeks, and warm weather trips always make me reach for lightweight rompers. I came across this one last week and ordered it immediately. I loved that it had a normal top (i.e. I don't have to wear a strapless bra with it), it has pockets, and it has a scoop back for added interest. It arrived this weekend, and I loved it so much! Hence why I just ordered it in grey also!
I'm sorry to tease you with this tassel necklace. It's such a great piece, and I reach for it often because it adds such an awesome pop of bling to an otherwise basic outfit. And since I will be in Vegas, go big or go home, right? I did come across this tassel bib necklace and it is quite tempting!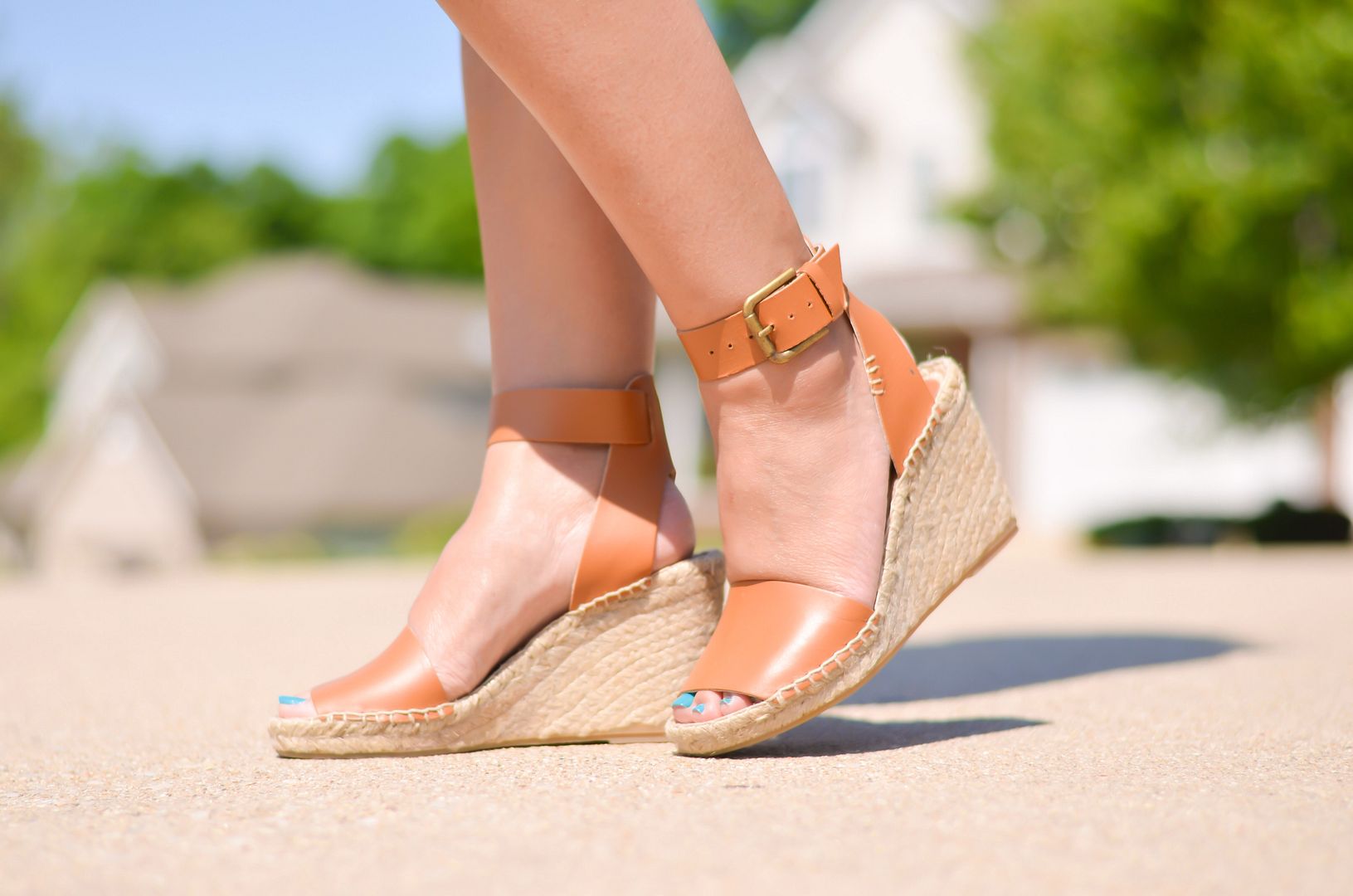 These are the same espadrilles from yesterday's buying lately post. I love them. Rachelle totally influenced my yearning for cognac peep toe espadrilles (see the pair she's craving in her wishlist here) and I've always wanted to try a pair of Soludos because they all look so comfortable! I will say that these took a little bit to break in. But by the second time I wore them, they felt just fine. They're pretty gorgeous. Perfect espadrilles for the perfect black romper.

SHOP THE LOOK: