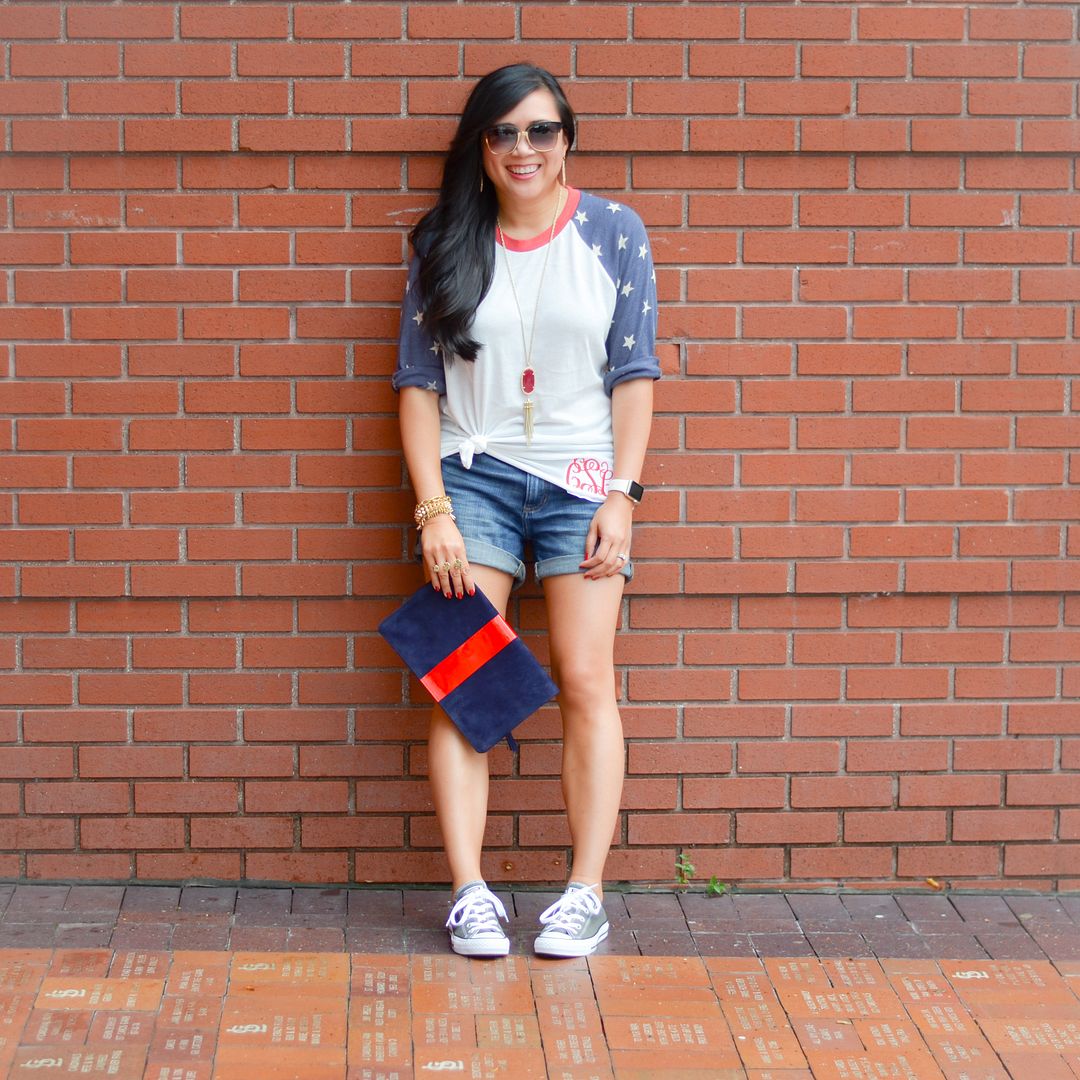 I'm not usually into monograms, but this shirt got me. Maybe because it's baseball styled and you know how I love my baseball. I'm not sure, but this is one of those random things that popped up in my Facebook feed and I impulse shopped it! It's super soft, but it does run just a little bit big. I probably should have ordered a small, but did the medium because I was paranoid it wouldn't fit. Oh well, nothing a good knot won't fix, right?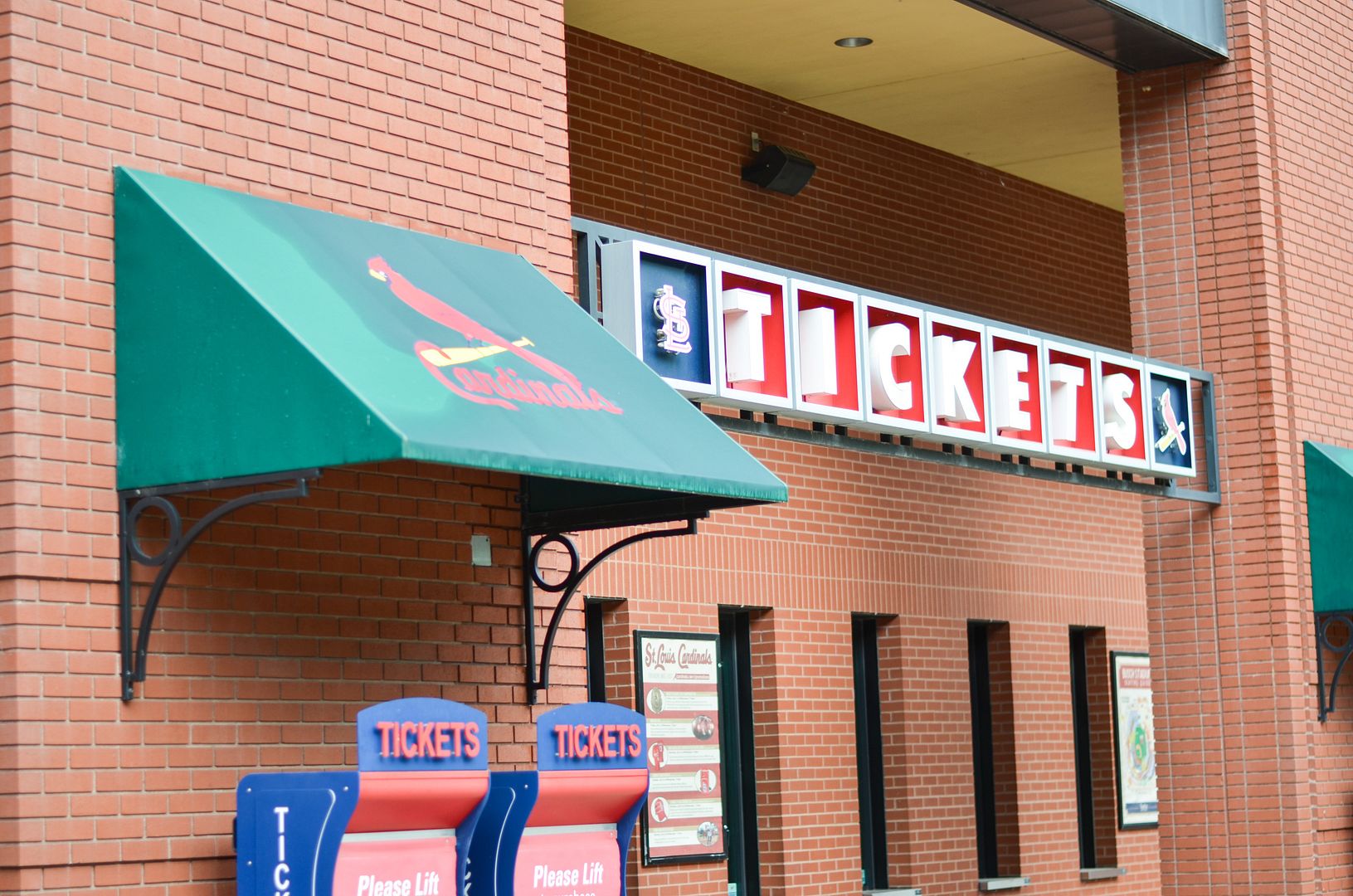 I made the husband drive me by the stadium to take these photos since this day was an away game and I knew there wouldn't be a big crowd. Though, we do have tickets to tonight's game and I am very excited! I feel like I've missed a lot of our season ticket games because of travel or other commitments. I'm excited to cheer for them in person tonight!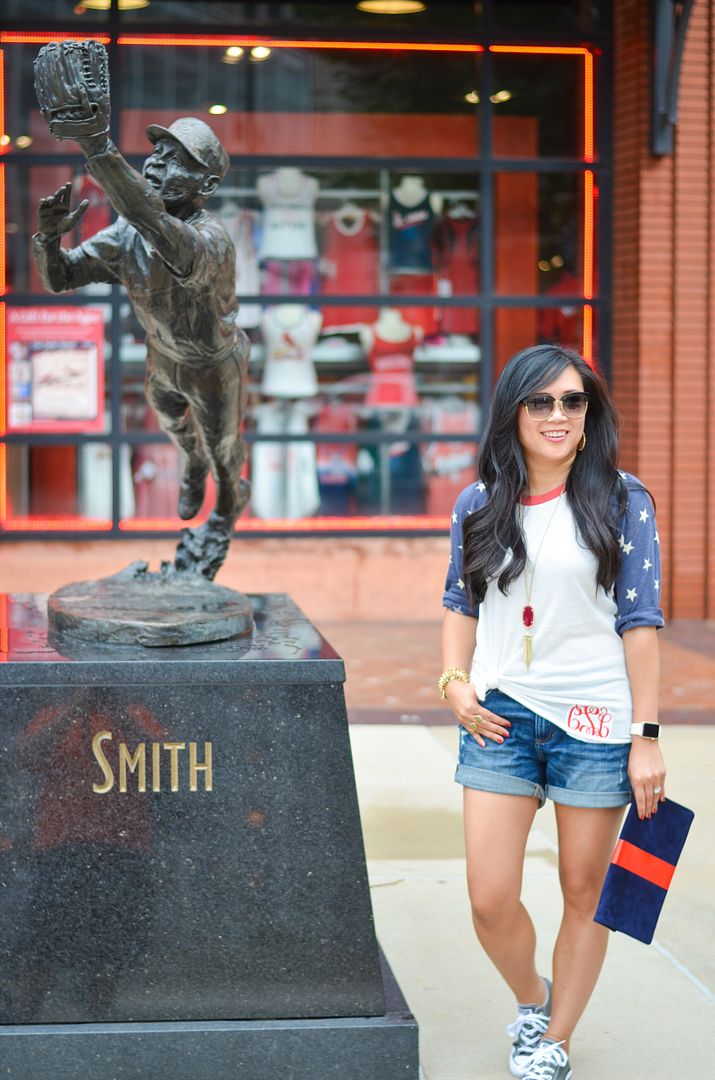 See, the red monogram just tugged at my heart strings a little bit, I could not resist. Plus you know how I love a good color pop, so it serves as that also! I'm thinking this is going to be my outfit for our 4th of July parties this weekend, though if it's hella hot, I may just need to show up in bikini. I mean, I won't, but dang the humidity is killing me!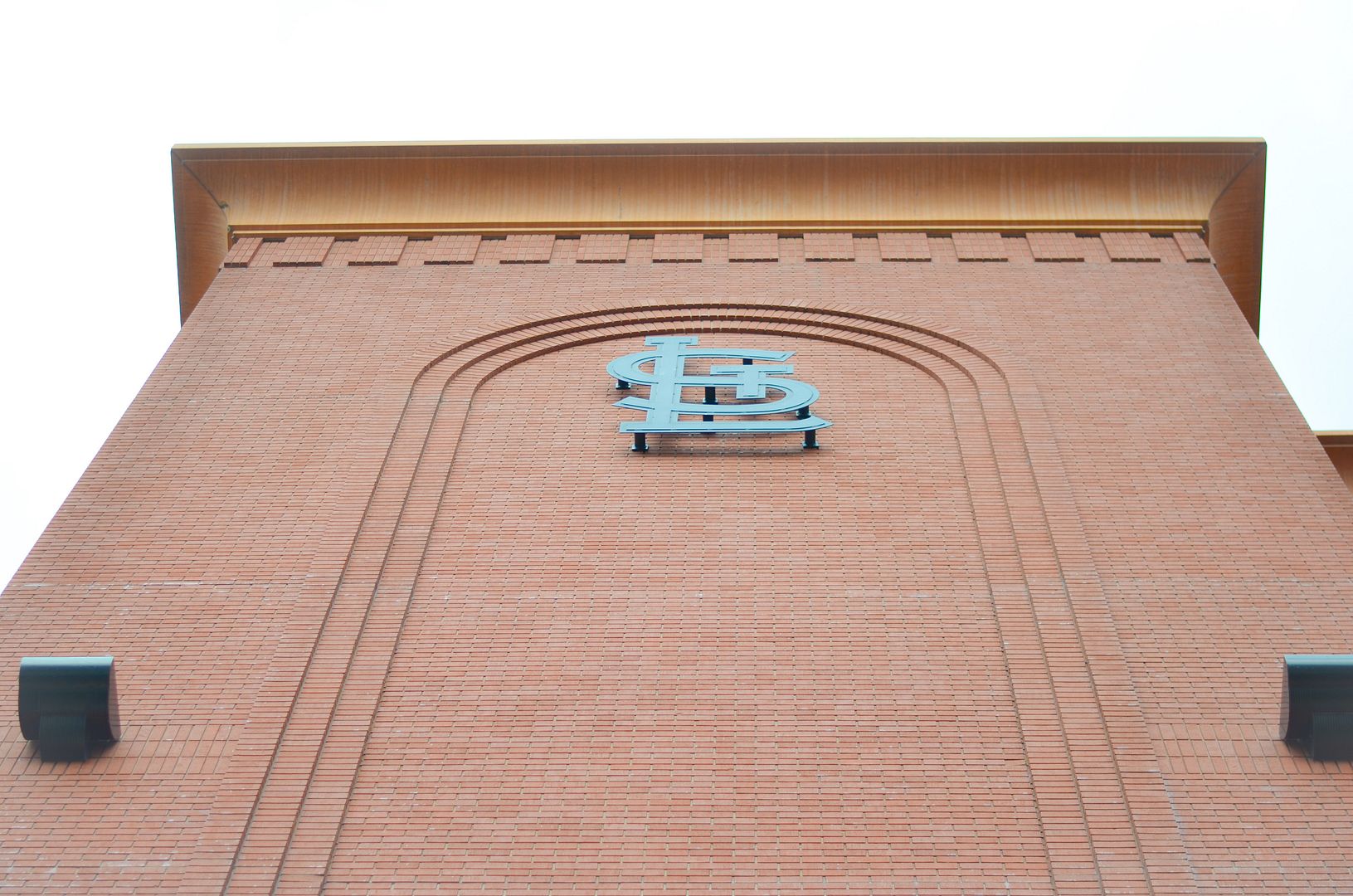 Our stadium is so much fun. One of these days I will have a blog shoot on the field, but for now you'll have to enjoy the perimeter. I'm running the Cardinals Care 6K again in September, so at least I'll have that to look forward to for photo ops!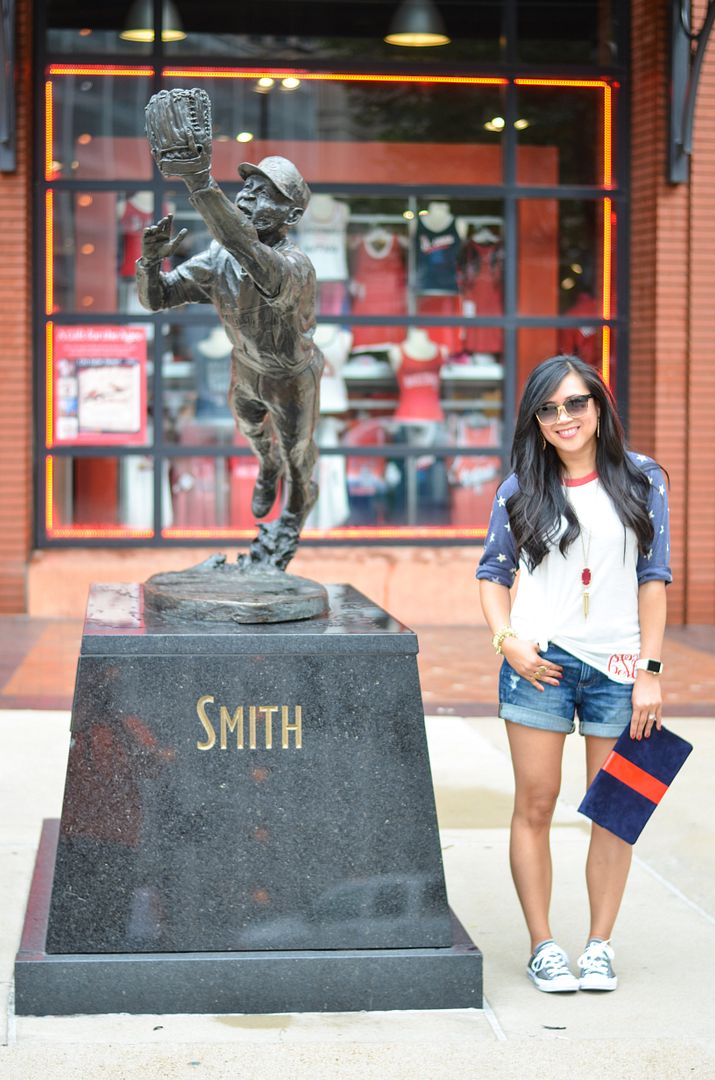 Short and sweet post for you today, but I'd love to hear what your plans are for the long weekend! Where are you going and what are you wearing?!

SHOP THE LOOK: