This summer is already passing so quickly! Since I wrote about my friend's bachelorette party in Vegas, I figured I may as well keep you updated on all of the wedding shenanigans from here on out! This past weekend was her shower! It was a smallish shower with just under 30 guests. My sister in law is the bride's best friend and maid of honor, and we ended up holding the shower at my in-law's house. We were going for a winery-ish theme and they have an awesome backward setting that would work perfectly. Except that it's been hotter than heck lately, so we thought it was best to move it indoors to the sunroom instead.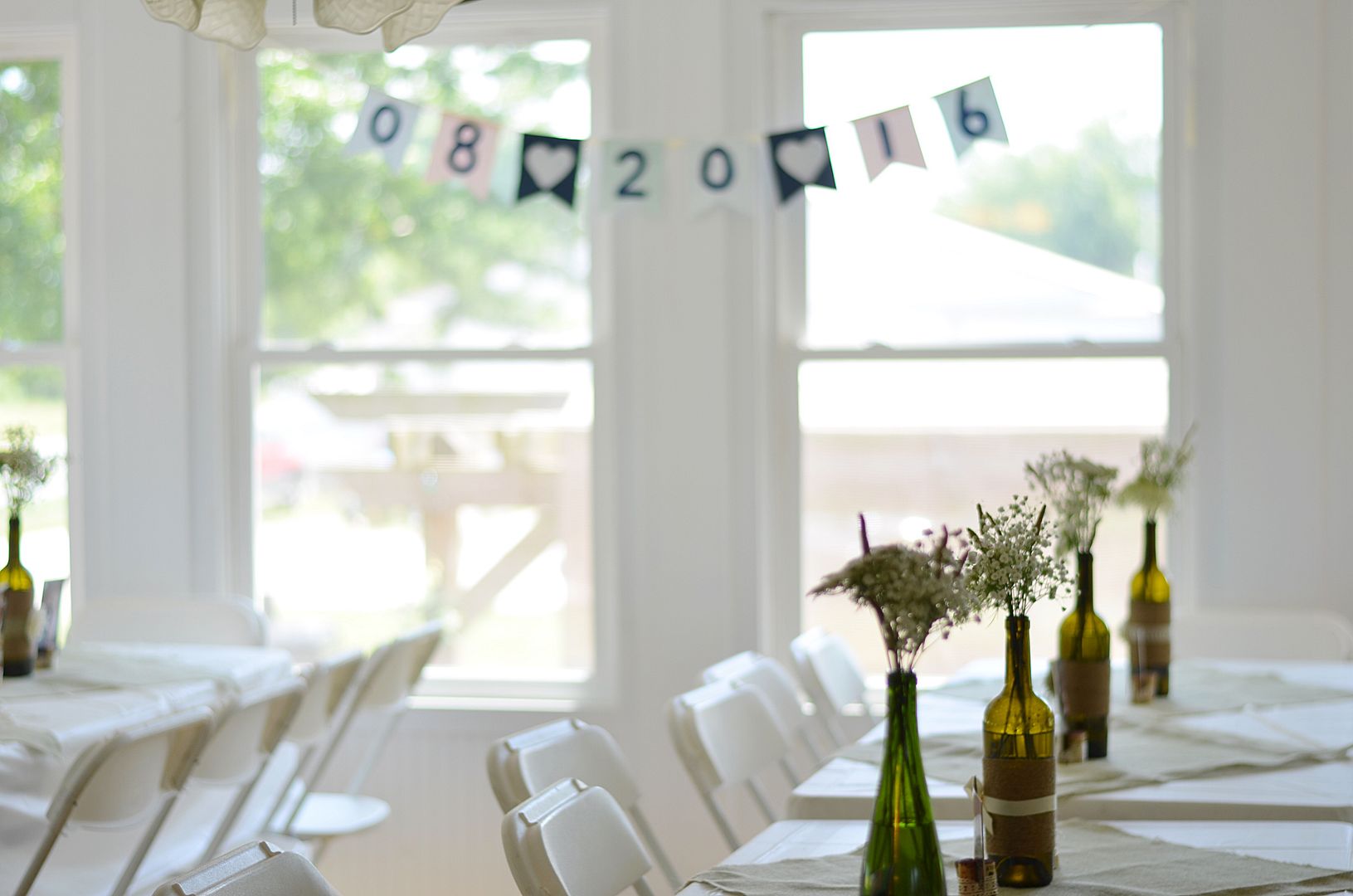 The sunroom was the perfect canvas with its white walls and wood floor. We used white table cloths with burlap squares on the tables and rented 30 white chairs from a local rental place. Flowers in wine bottles were sprinkled on the tables as center pieces.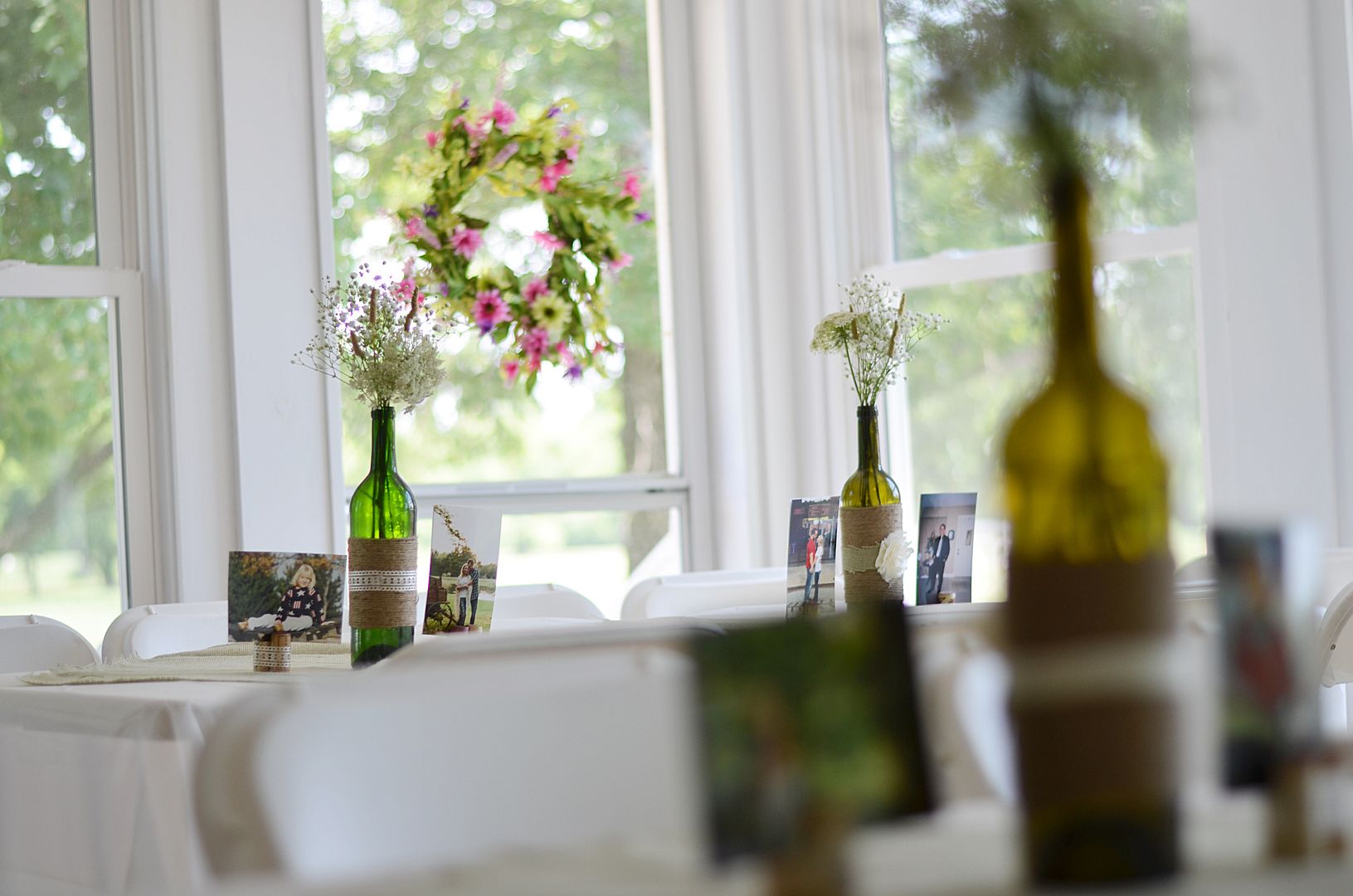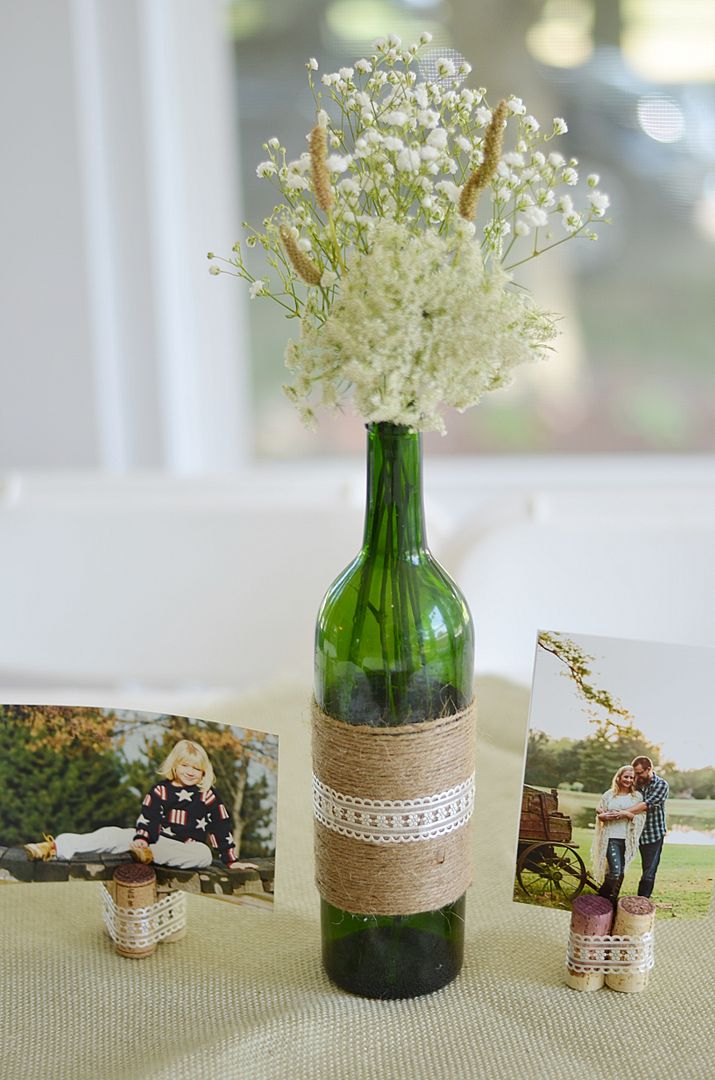 One of the other bridesmaids wrapped the bottles with twine and lace trim and then made these cute little photo holders out of corks and the same trim so we could share photos of the bride and groom as a couple as well as throughout their childhood.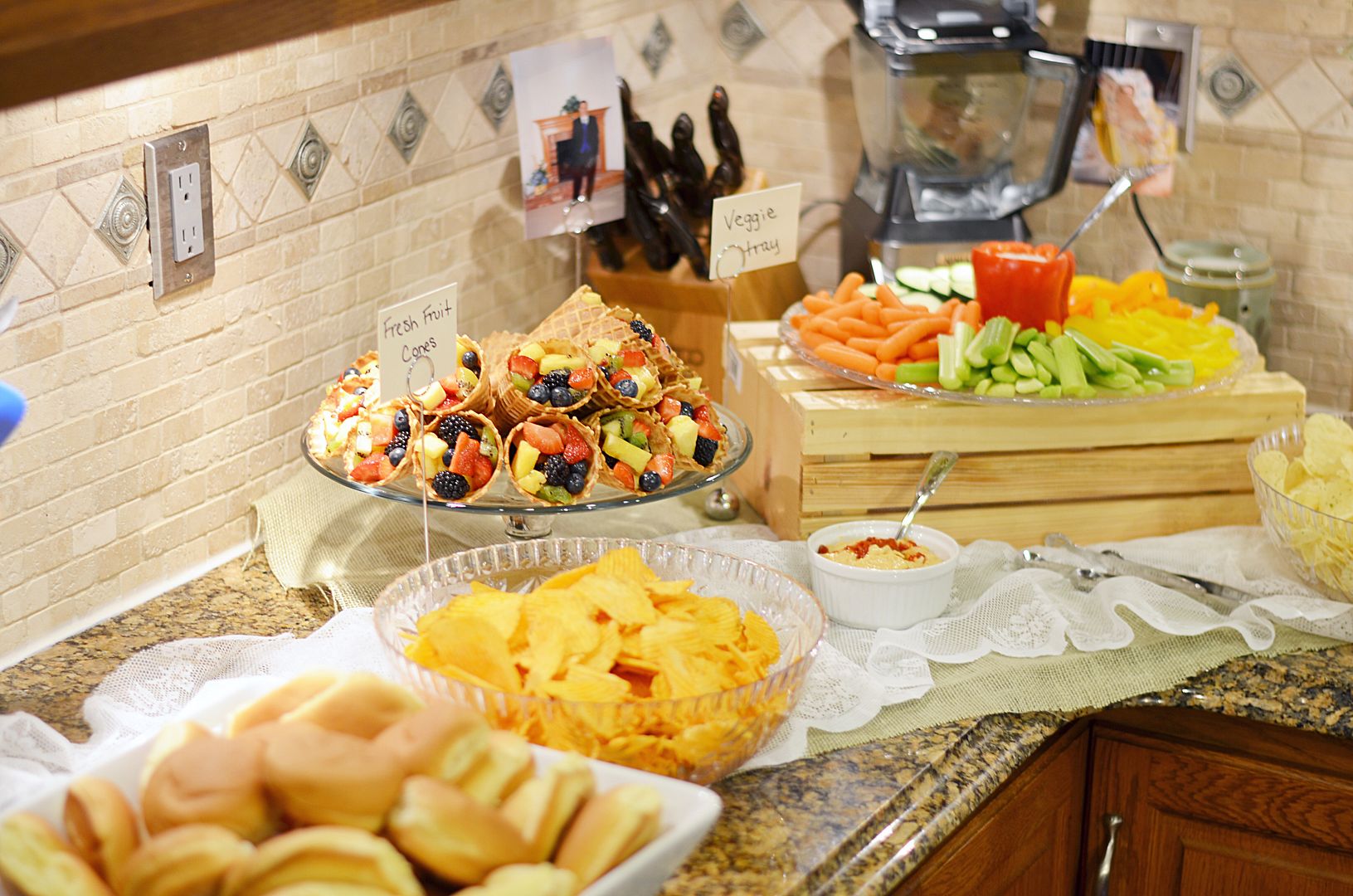 The menu was pretty basic. We had turkey and pulled pork from a local barbecue restaurant so people could make full sandwiches or sliders. For sides we had fruit, veggies, salad, and chips.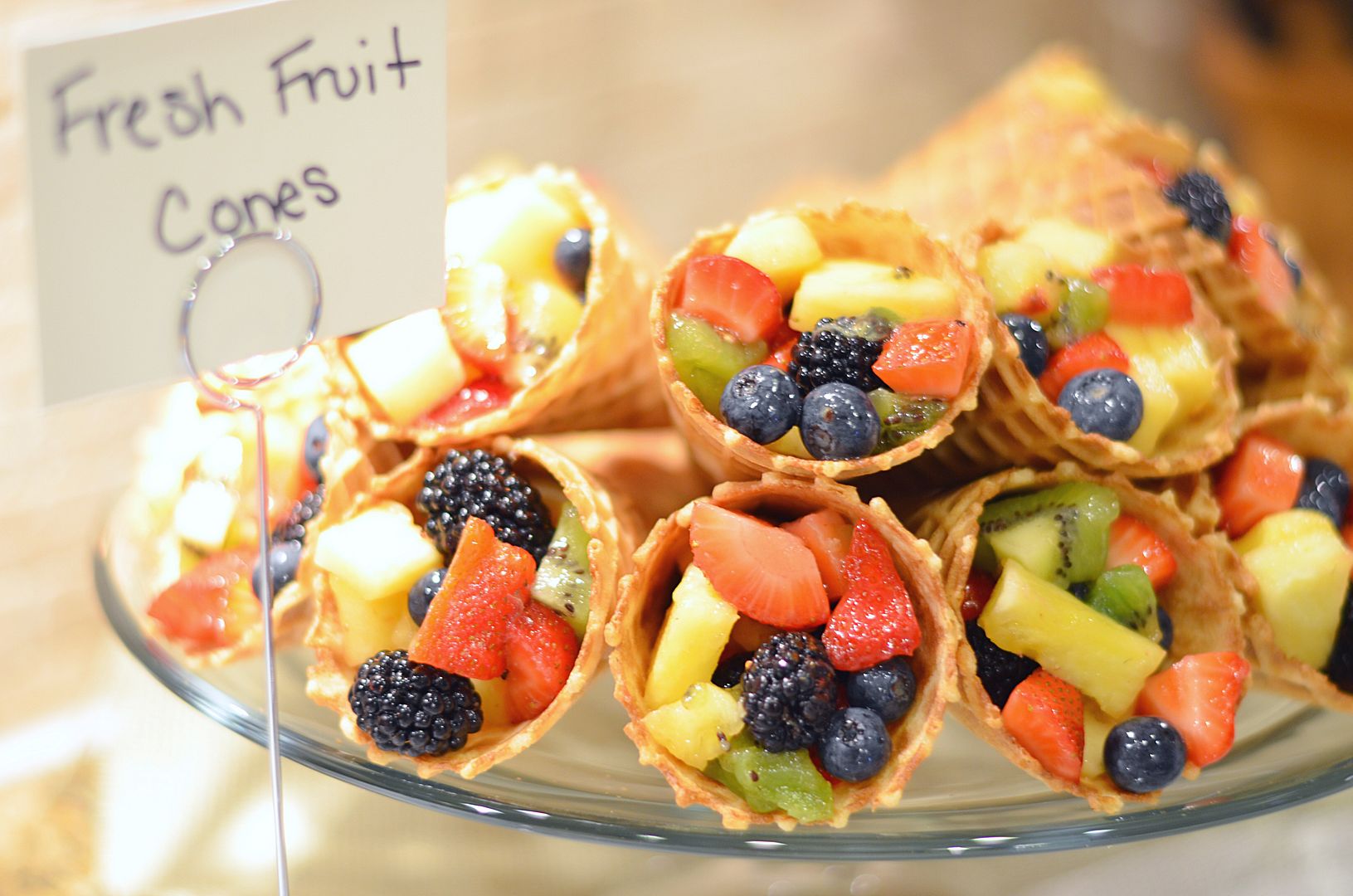 I had to show you a close up of these fruit cones because I thought they were really clever!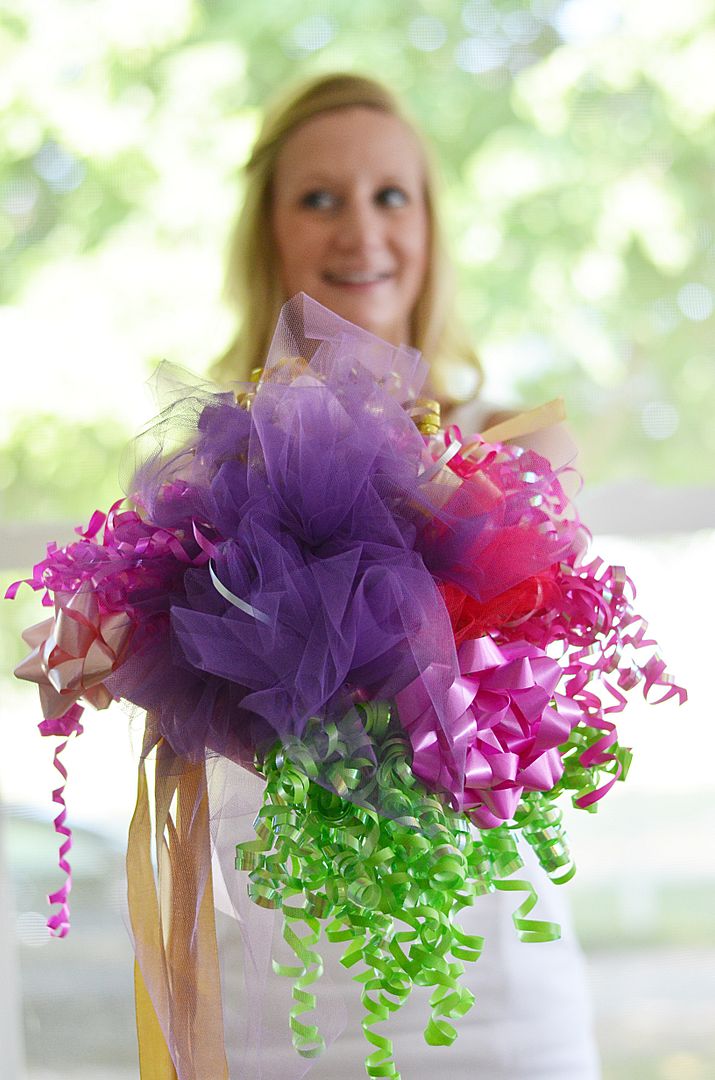 To follow suit with typical traditions, all of the ribbons from her gifts were made into a bouquet. I am pretty sure this is the best ribbon bouquet I have ever seen!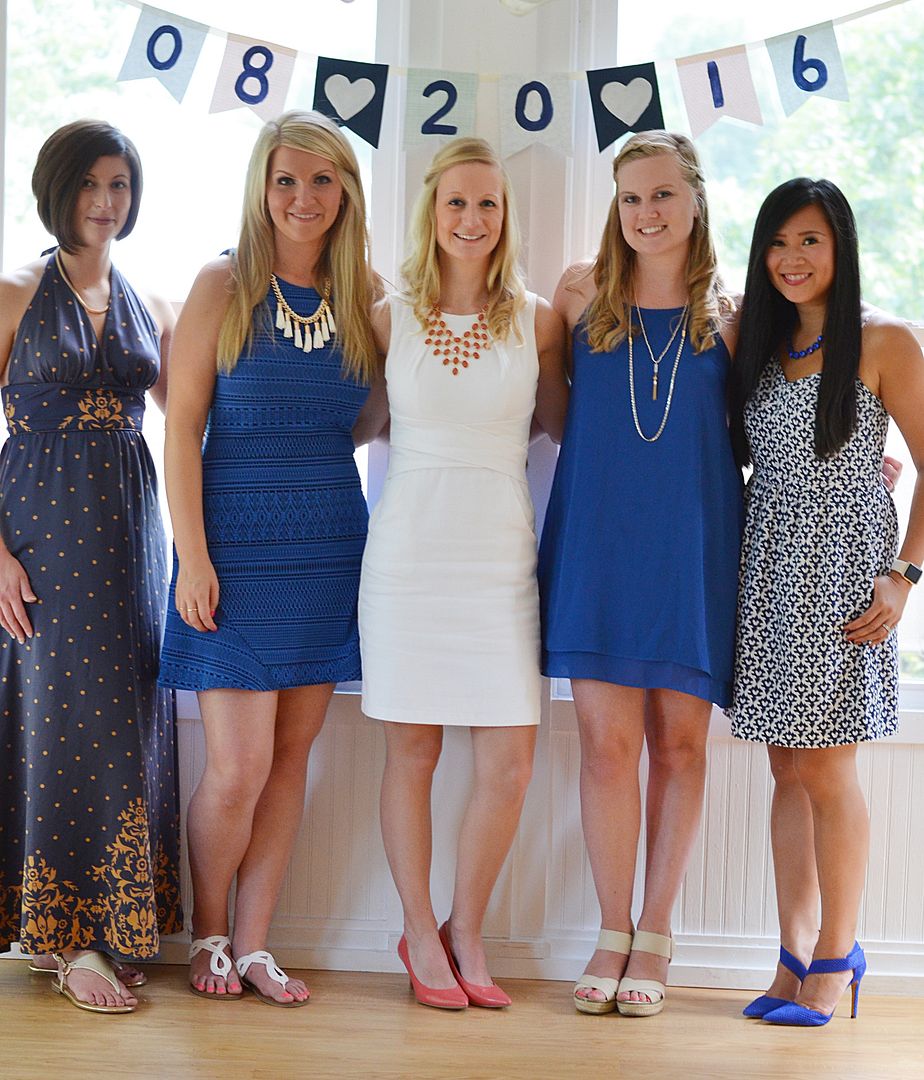 My outfit details: Necklace: JCrew Factory (gifted) | Dress: JCrew Factory (current season prints here) | Heels: Vince Camuto (other colors here)
And here's a group photo of the bride and us bridesmaids. We hadn't all planned on wearing blue, it just kind of happened that way. Well, I should say - I came in a romper to help set up and as I was leaving to go change into my Shower outfit, we discovered everyone was wearing blue. I wasn't going to be the odd one out so I ended up pulling out this old dress and styling it with cobalt shoes and accessories to tie in with the other girls. It definitely made for a cute photo! Apparently I love wearing this dress for wedding festivities because I just realized I wore it for a bachelorette party last year!
As you can see from the banner above, the wedding is August 20th, so I'm sure you will be hearing all about it again in a few short weeks! Can't wait to rock the Cupid Shuffle! Haha
Have the most awesome holiday weekend! I'll be back bright and early on Monday with a special treat! Stay tuned!