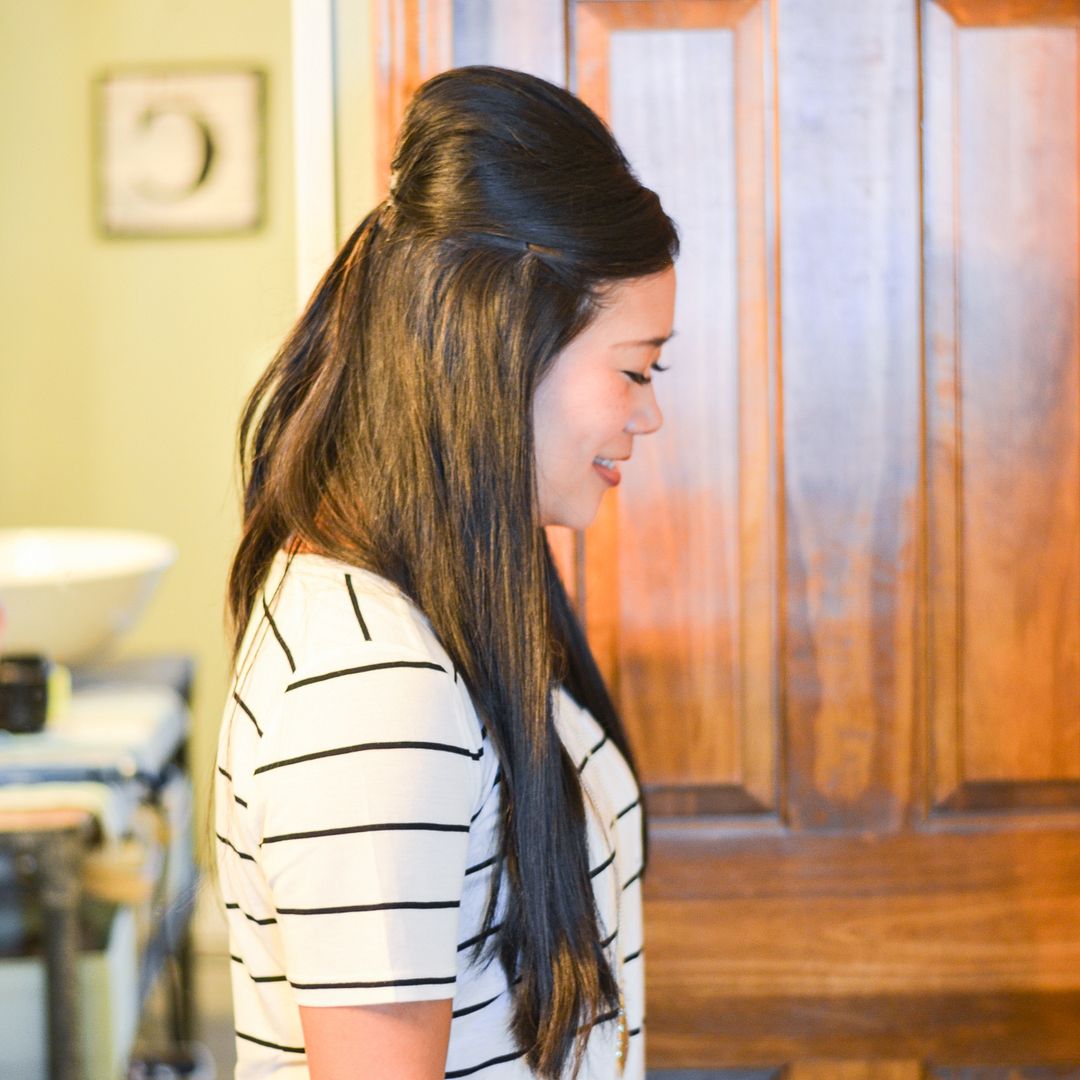 I'm back for week three of my hair series where I'll be sharing my most worn hairstyles for real life, everyday stuff. Today you'll be seeing what you can consider my "day 3 hair" or more simply, "the half up poof."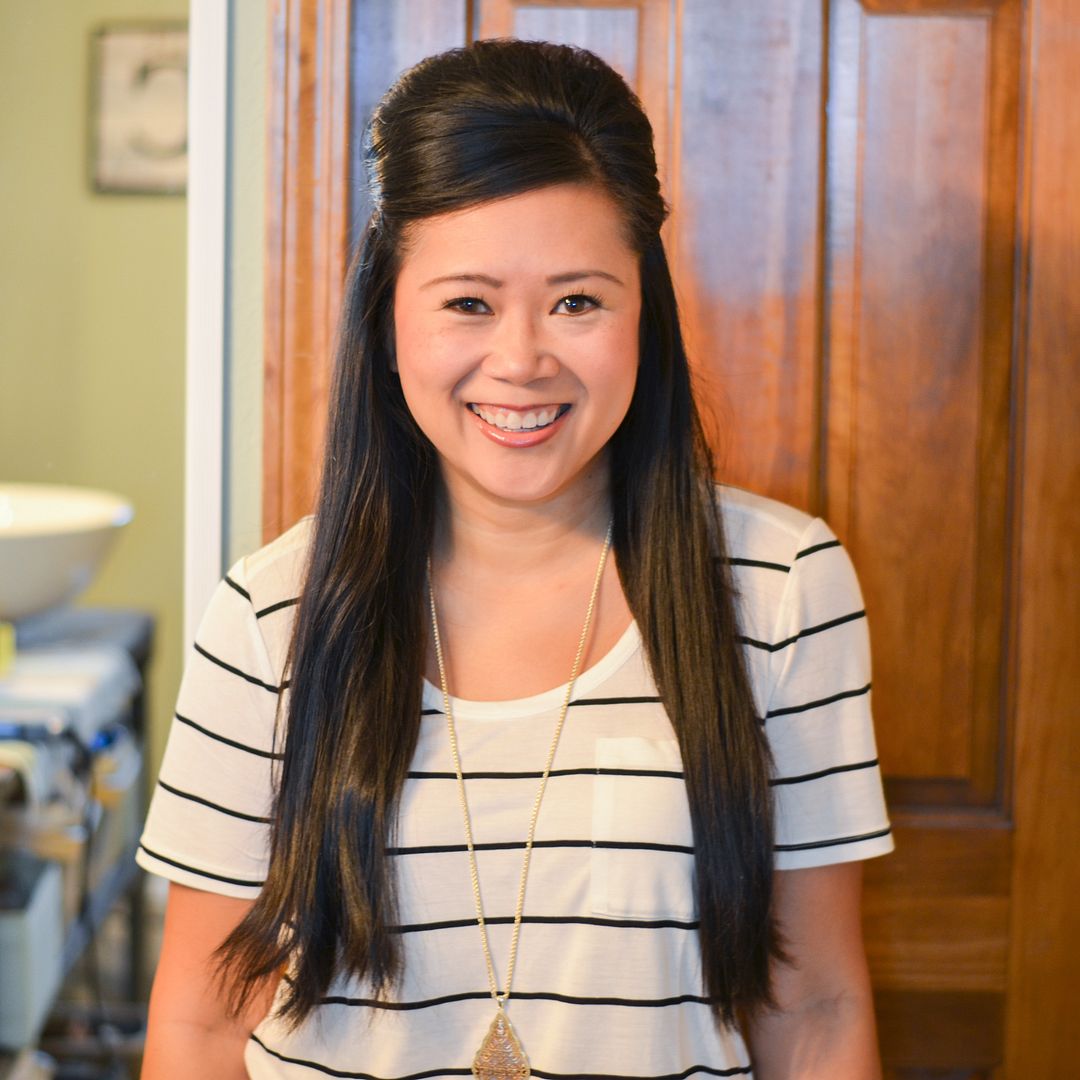 Day 3 hair:
The half up poof
Products used--- Hairspray: Not Your Mother's (option) | Thermal shield spray: Not Your Mother's | Teasing Brush (mine came from my salon, this is similar) | Dry Shampoo: TRESemme | Bobby Pins: Goody | Flat Iron: BaBylissPRO
This is the style I get asked about the most, and it's kind of hard to explain in non-video form. I go over a few of my tricks in the video like how it's all about pinning back the least amount of hair possible and using your teasing skills to create the volume. Alternating the direction you insert your bobby pins so they form an "X" is also key in making them stay put. When using a single bobby pin without a second one to keep it in place, I like to do the scoop and flip technique. Insert the bobby pin in one direction, scooping up the hair you want to pin, then flip it and push it in the opposite direction. This gif is a great close up shot of exactly what I mean: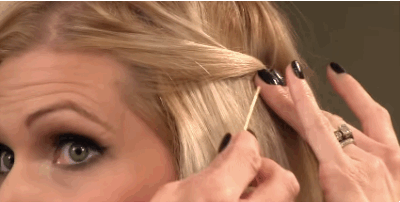 All that said, here is the video for your viewing pleasure. You'll see that with all these styles so far, it only takes me 10 minutes or so to do my hair and that's with having to stop and tell you guys what I'm doing. It's not very time consuming at all to switch my hair up as much as I do. The biggest time suck is having to wash AND blow-dry it in the same day. The days I can style it with just some dry shampoo in lieu of a full wash are so wonderful!
Before I go, here is a snapshot of the whole series so you can see what's in store or what you've missed:
Day 3 hair: Half up, half down
Day 4 hair: All down with slept-on-braided waves and curls
Day 5 hair: An easy top

knot
Thanks for following along!

SHOP THE POST: