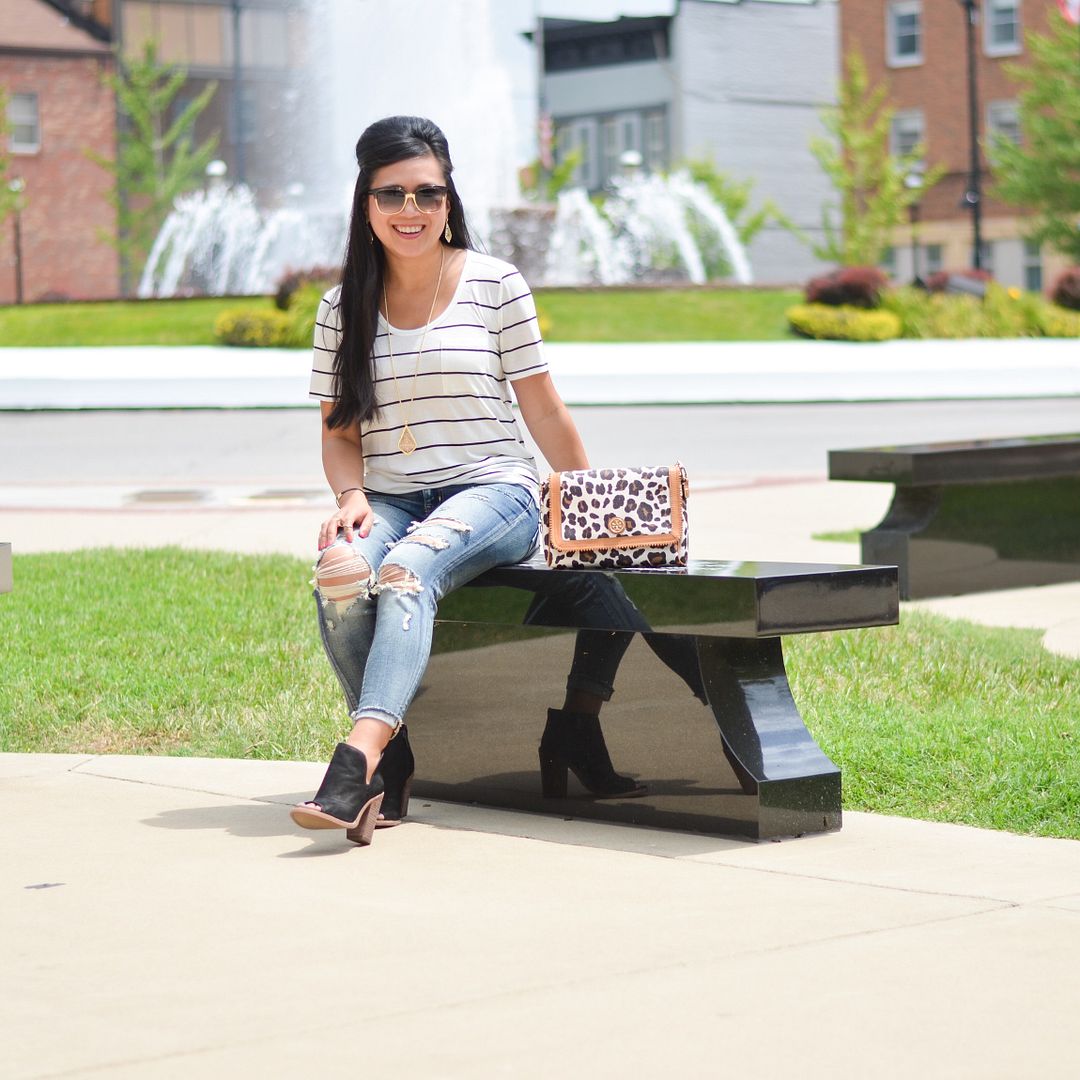 I am all about breaking fashion "rules" or logic and I'm all for wearing booties in the summer. Especially peep toe booties with cute little ankle ball cutouts like these! This pair of booties is definitely in my top 5 list of things I loved from the sale. It was so hard NOT getting the taupe ones also, but I knew that I had to exercise restraint considering I already had a ton of stuff in my mental shopping cart! I decided to choose the black because the cutout design is what really makes these special for me and they just popped so much more against my skin vs. just disappearing with the taupe pair. LOVE these.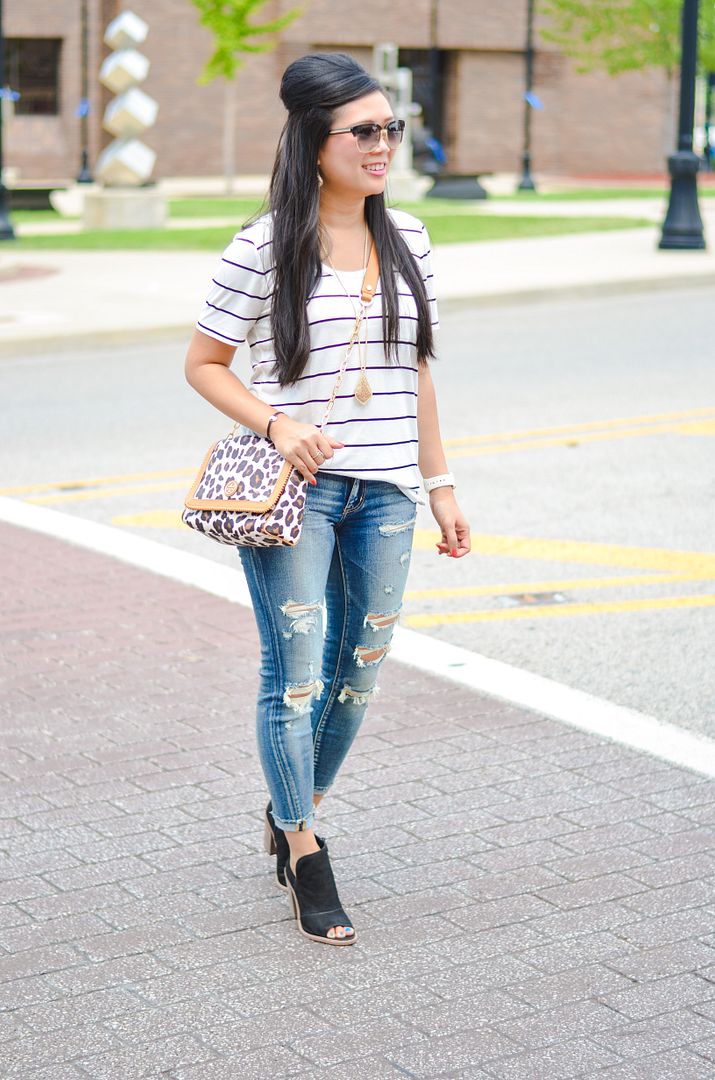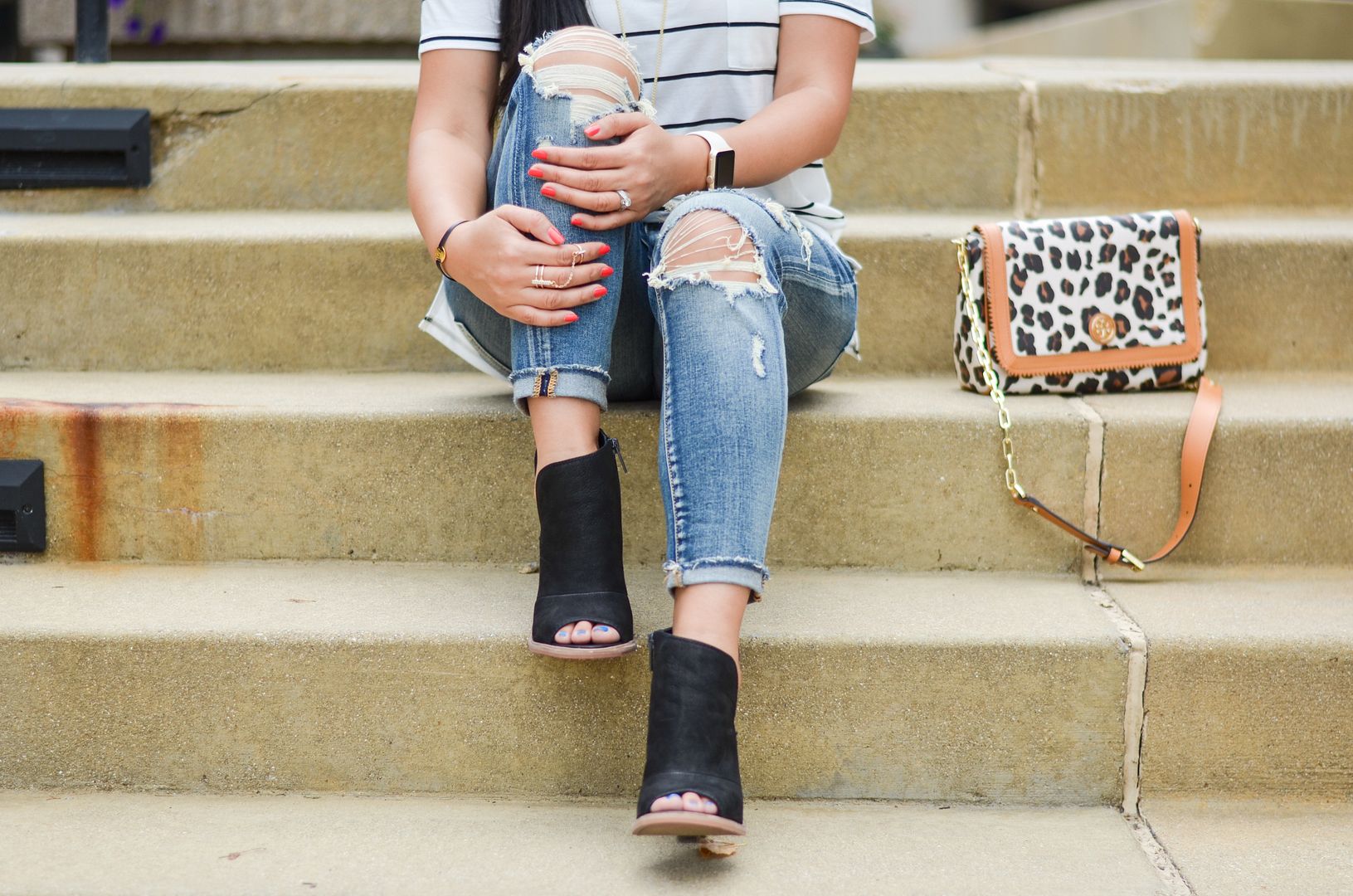 The husband and I slept in on Sunday before having to run some errands around town. I decided to wear these booties to see how they would fare on my feet for an entire afternoon when I was out and about. They did great! Very comfortable and I haven't even added any kind of ball of foot pads to them at all!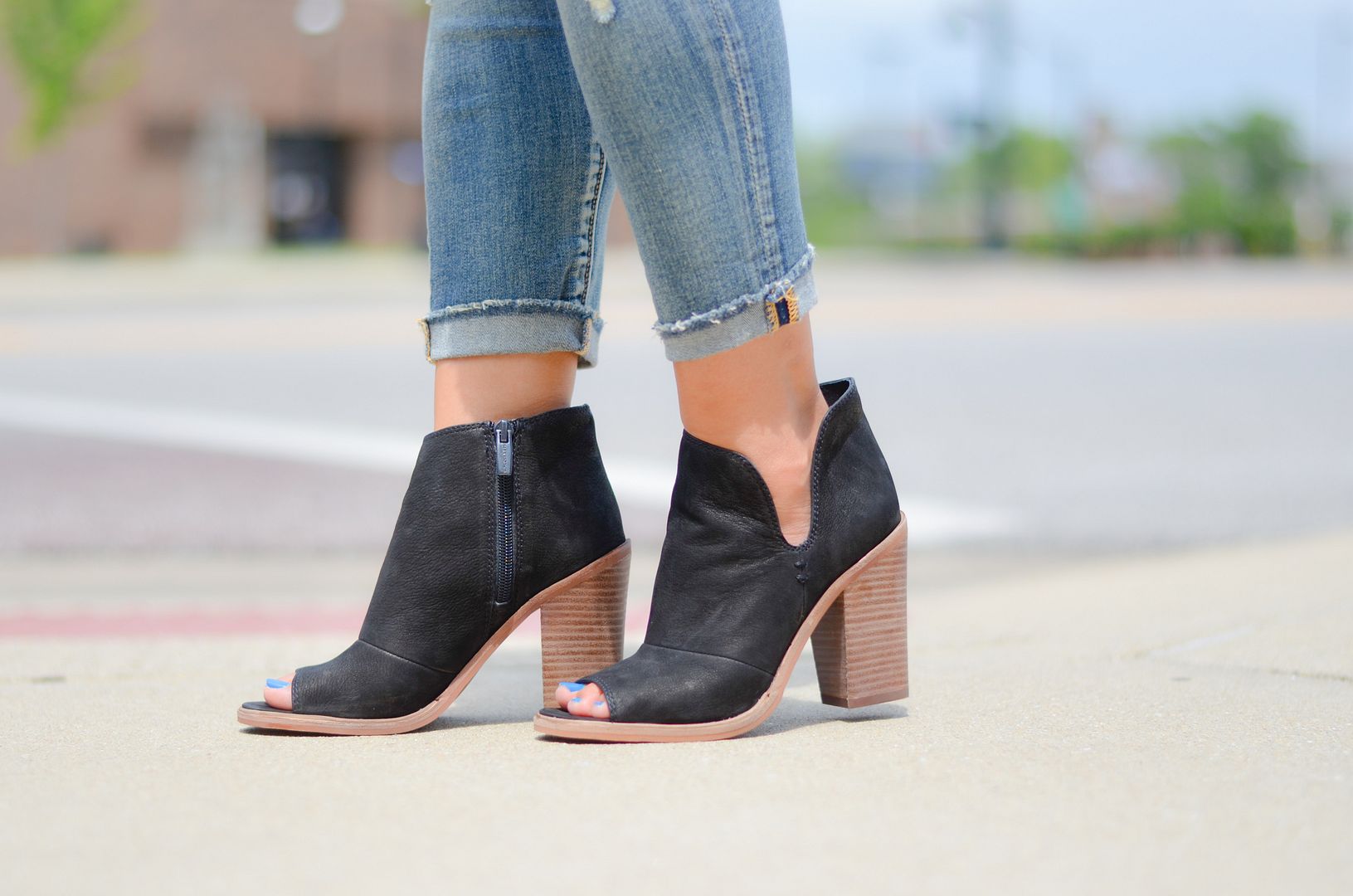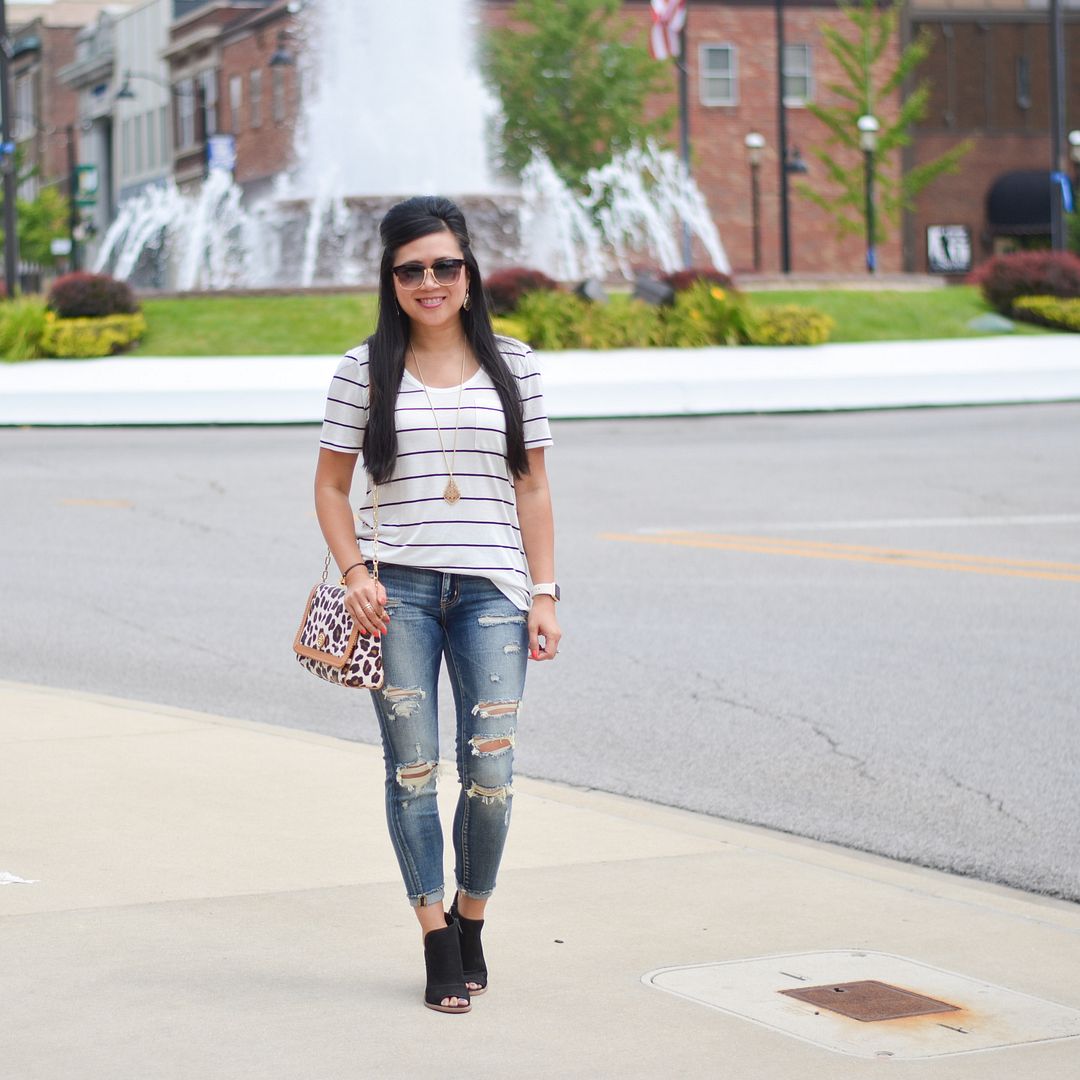 This easy striped tee is also a new purchase. I've been wanting a no-frills, basic stripe, short sleeved tee, and this one from LOFT fits great. It has a nice relaxed fit, but without being too baggy or oversized. And n
ow that I got
these earrings
from the
Anniversary Sale
, I've been wearing the coordinating necklace even more! What can I say? I love being matchy matchy sometimes! But really, the filigree design is just too good!
Oh! In case you missed yesterday's post, I finally put together a video tutorial for this half up poof hairdo. You can see it here!

SHOP THE LOOK: