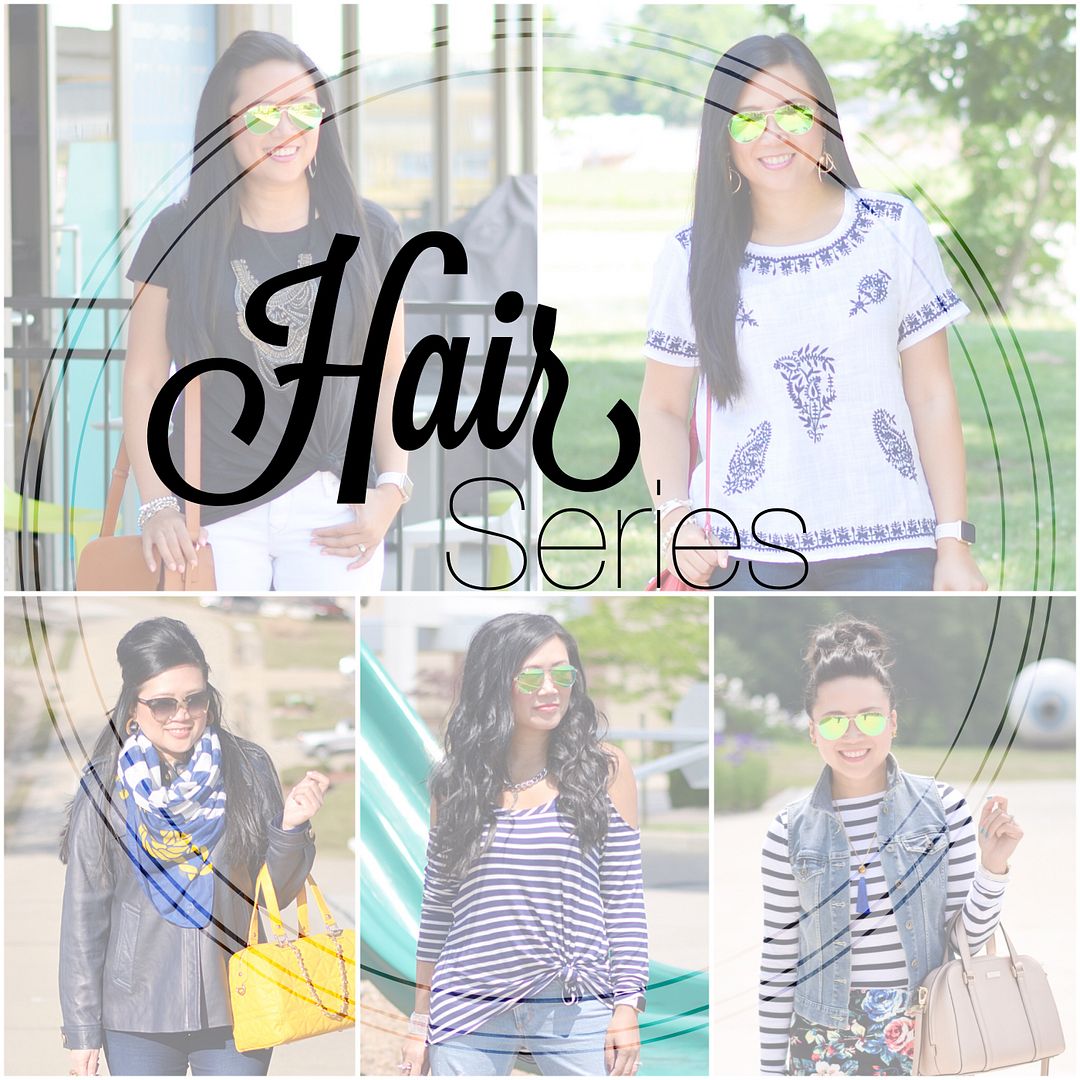 I always get comments about how readers appreciate the fact that I change up my hairstyles on a daily basis. It becomes very apparent especially when I share weekly roundup photos. I've been wanting to put together tutorial videos so you all can see how quick and easy it is for me to style my hair, and I'm happy to say that I've *finally* took the plunge to start this hair series. Every Tuesday for the next 5 weeks, I will be sharing hair videos of my most frequently worn hairstyles. Changing up my hair isn't just for the purposes of completing an outfit, it's mainly my way of pushing my hair to last up to 5 days between washings. Today, I shall start with day 1!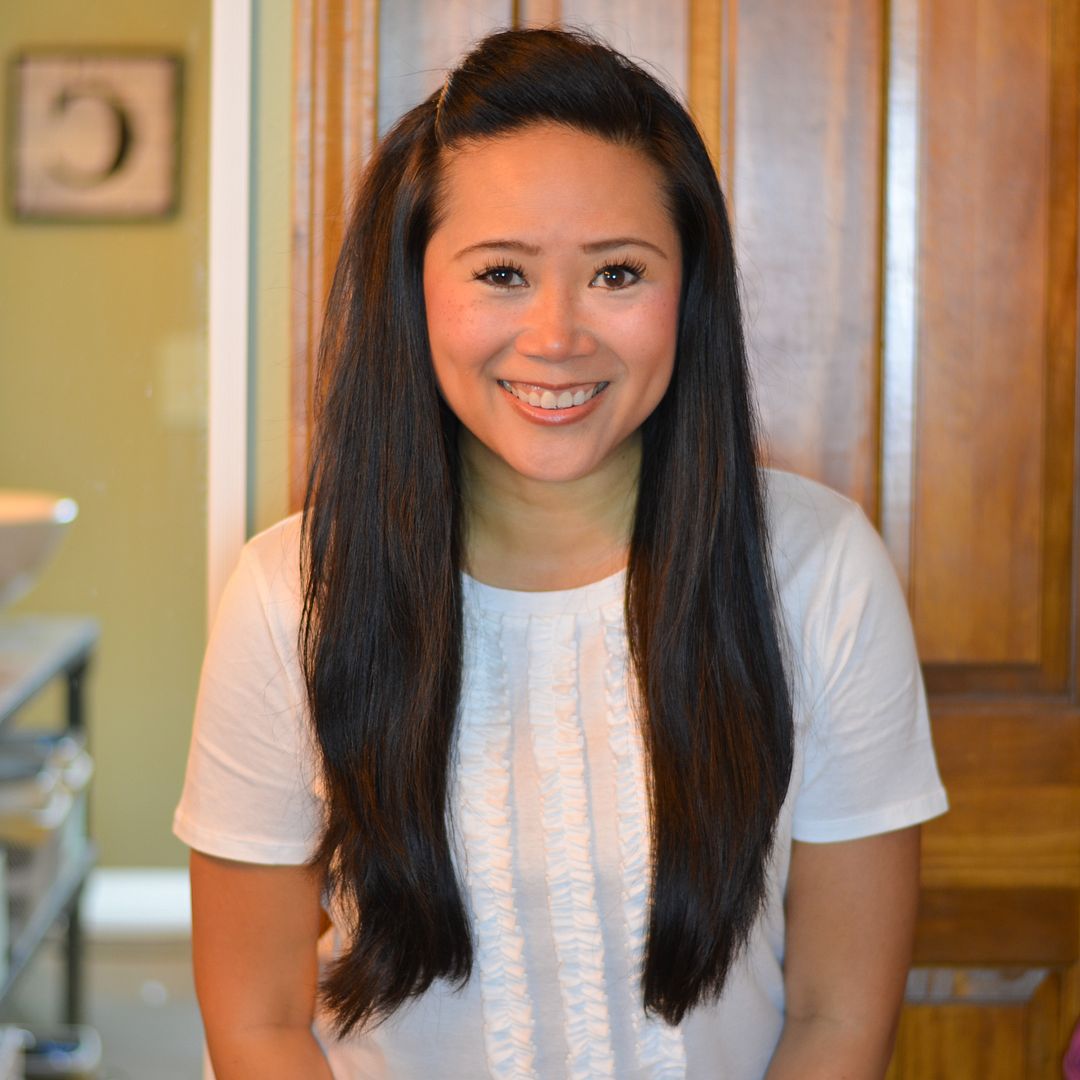 Day 1 hair: The simple side pin
Products used--- Hairspray: TRESemme | Thermal shield spray: Not Your Mother's | Teasing Brush (mine came from my salon, this is similar) | Bobby pins: Goody
My long, side-swept bangs are really fussy on day one. They always want to fall forward in my face and never stay in place. I've found that pinning them to the side on day one helps them stay to the side on their own for days two through five. Also, for the sake of salvaging the health of my hair, I try and only use one heat tool on my hair a day. Since day one hair is freshly washed and blown dry, I just let it do it's thing without using a flat iron or curling iron - the hair dryer is enough heat on my mane for the day.
All that being said, here is a quick video tutorial so you can see this easy style in more detail. The rest of the series will continue as follows:
Day 2 hair: All down, straightened with a flat iron
Day 3 hair: Half up, half down
Day 4 hair: All down with slept-on-braided waves and curls
Day 5 hair:
An easy top
knot
Hope you will continue to follow along over the next few weeks!
Also - in case you missed yesterday's post, there is a $640 Nordstrom Giveaway going on in preparation for the Anniversary sale!

SHOP THE POST: