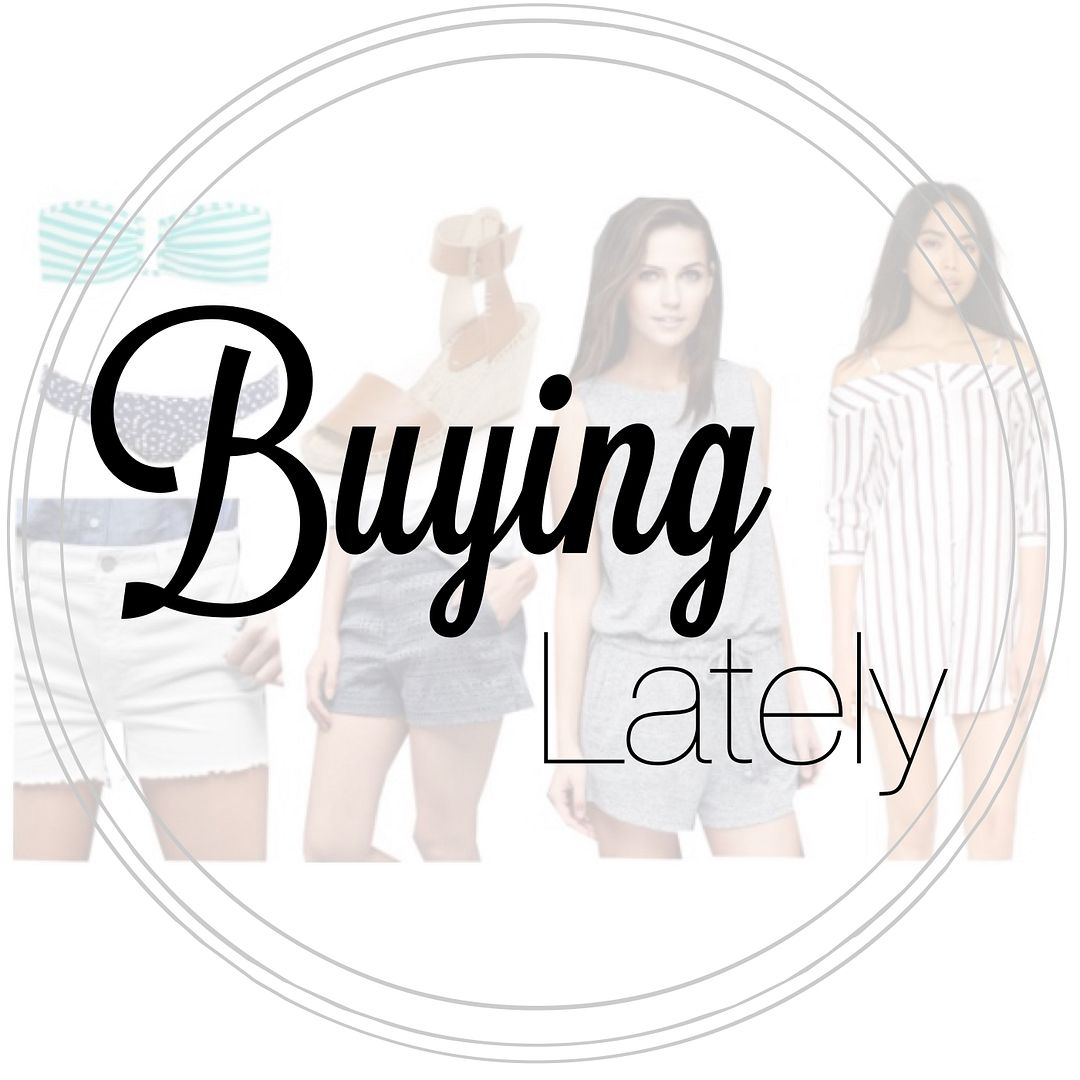 If you're like me, you did all your celebrating yesterday! But regardless, hope you all have a happy July 4th! It was a really great weekend. Productive, relaxing, and needless to say, I ate and drank my weight in food! I was also able to make it out to the mall and take advantage of some of the sales, so I thought I would round up some of my recent purchases for you today in lieu of sharing an outfit post.
1- Destroyed shorts | 2- Purple tank dress | 3- Peach tee | 4- White dot lace peplum tee | 5- Joie black slip dress (shop black Joie dresses here) | 6- Faux wrap fringe trim skirt | 7- Grey with white lace tee | 8- Stripe scoopneck pocket tee | 9- Leather tote (shop other Madewell totes here) | 10- Blue tank dress
As you can see, I am building on my summer wardrobe with a few basics. Nothing super extraordinary, but I felt I was lacking in tops that weren't such an oversized fit, simple tank dresses to wear on their own or as a base layer, and a good pair of cut off shorts! The skirt and tote were really bonus buys. I do think I have a bigger void in my closet when it comes to skirts, and I had been eyeing that tote forever. Although I did already wear it on the blog in last week's post here, I decided to showcase it in this post, too, because it is one of my all time favorite purchases this year! And that says a lot!
In case you missed my post last Tuesday, it was all about my fab finds in the Nordstrom Anniversary Sale catalog! I have been telling myself that I need to avoid buying a single thing until the pre-sale kicks off on the 14th. I failed a bit this weekend, but half off at Loft was worth a temporary break on the ban! Alas, I will try and start fresh today. In the meantime, lucky for you, I've teamed up with a great group of bloggers to offer one reader a chance to win a $640 Nordstrom gift card! Think of everything you can buy with $640!!!!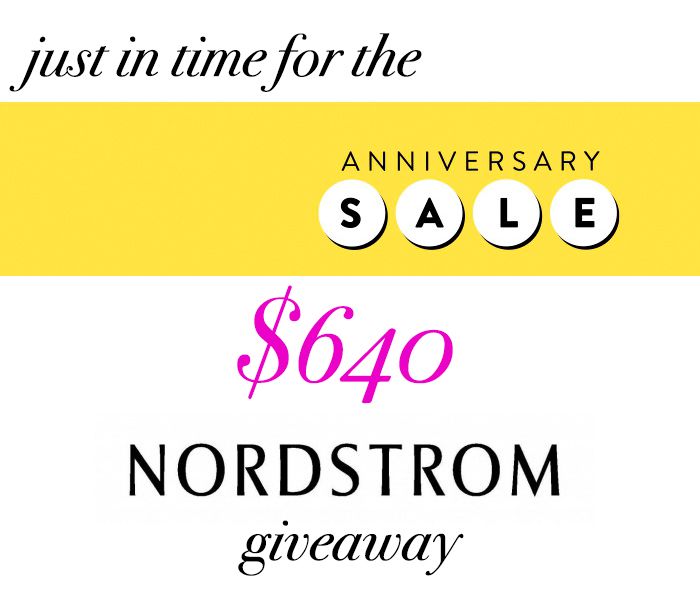 Use the Rafflecopter below to enter for your chance to win by following the social media accounts of as many bloggers as you choose. The more accounts you follow, the better your chances of winning! You can submit your entries from now through midnight CST on Sunday, July 10. You must be 18+ years of age to enter and the contest is open to readers in the U.S. and Canada only.
a Rafflecopter giveaway