Outfit details--- Sunnies: Ray Ban (option) | Earrings: Charming Charlie (c/o) | Necklace: Kendra Scott | Bag: Kate Spade (budget option) | Top: Express (limited sizes but exact here, also love this one) | Shorts: Banana Republic | Sandals: Kate Spade (budget option here) ---
I love a good floral print, and this top definitely falls in the "good" if not "great!" category! I couldn't help going a bit matchy matchy with the bag. This pink is just such a happy color! If it doesn't make you happy, then perhaps you should go get that checked out! I kid.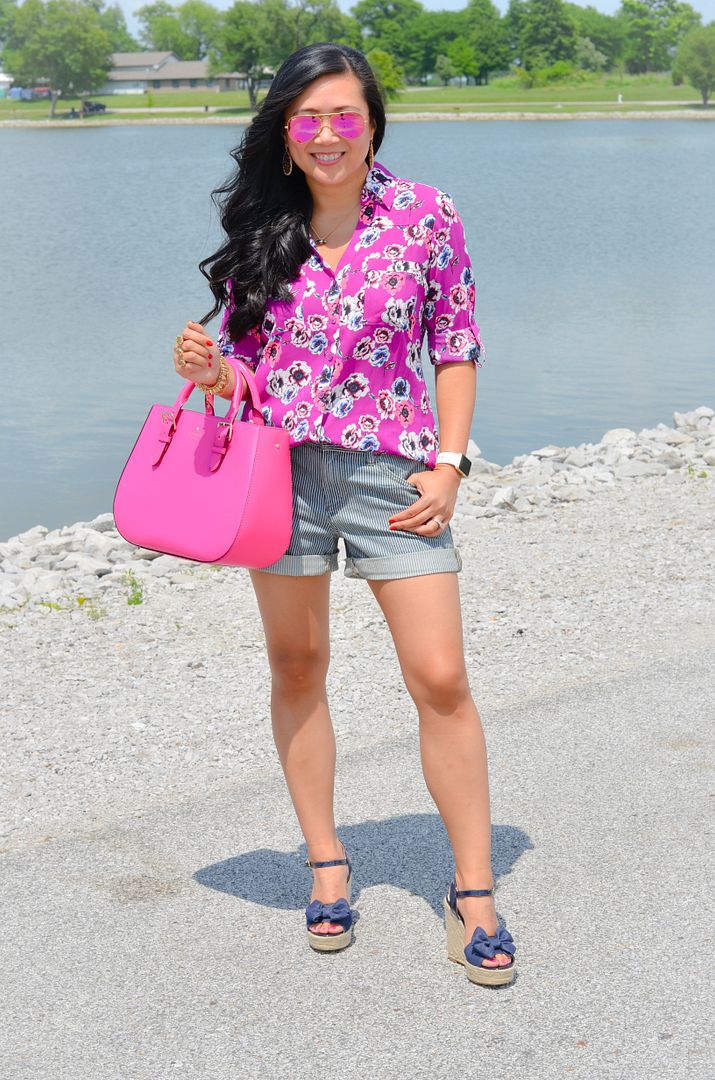 I also loved this super subtle print mix with this top and these pinstripe shorts! The shorts almost read as a solid from a distance, but up close, they get even better! I can never resist a good pinstripe, especially when it comes to chambray or denim!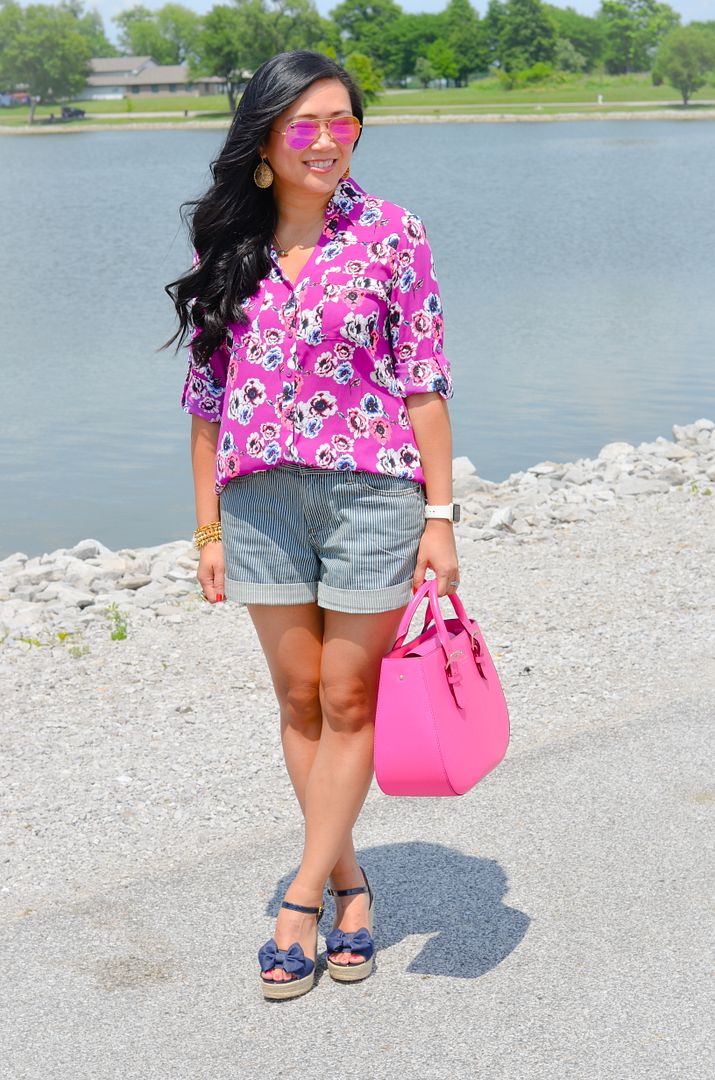 Hopefully you all are fully recovered from this weekend's festivities! We had back to back parties to attend on Sunday, and I'm thanking myself for agreeing to give away our baseball tickets to Monday's game because I don't think I could have survived sitting through a game after the full day of socializing! It was a great time, though I'm counting down to being able to take it easier this weekend!
Speaking of the parties, we had to bring a dish, so we made a dump cake for each event! It was our first time making them, and they were definitely as easy as advertised! We ended up going with a cherry pineapple one - you can find the dump cake recipe here, and the only modifications we did were 1) use yellow cake instead of white and 2) add some white chocolate chips! Two thumbs up! Kinda wishing I had some now!

SHOP THE LOOK: