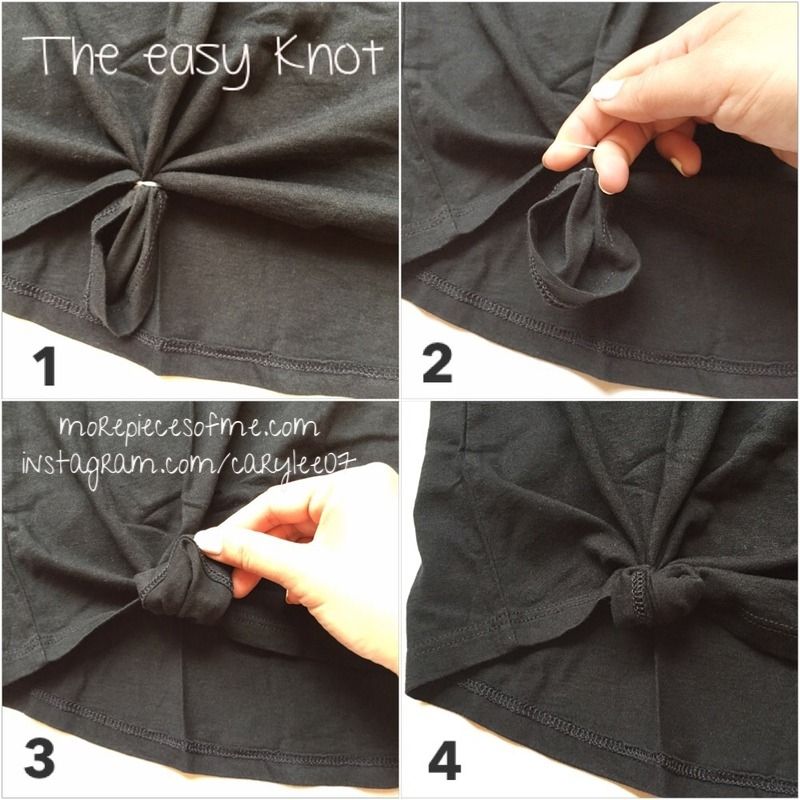 | Buy clear elastics here or here ---
Super short and sweet, random mid-day post because my Instagram post today has spurred on a viral request for my knot tying tutorial! I've really just been directing people to the Instagram post of the graphic above here.
I've mentioned this trick in a couple of posts, but figured it needed a post dedicated to this topic alone.

There really isn't much to say about this that the graphic above doesn't already depict! It's really easy and turns any shirt into a well-fitted number!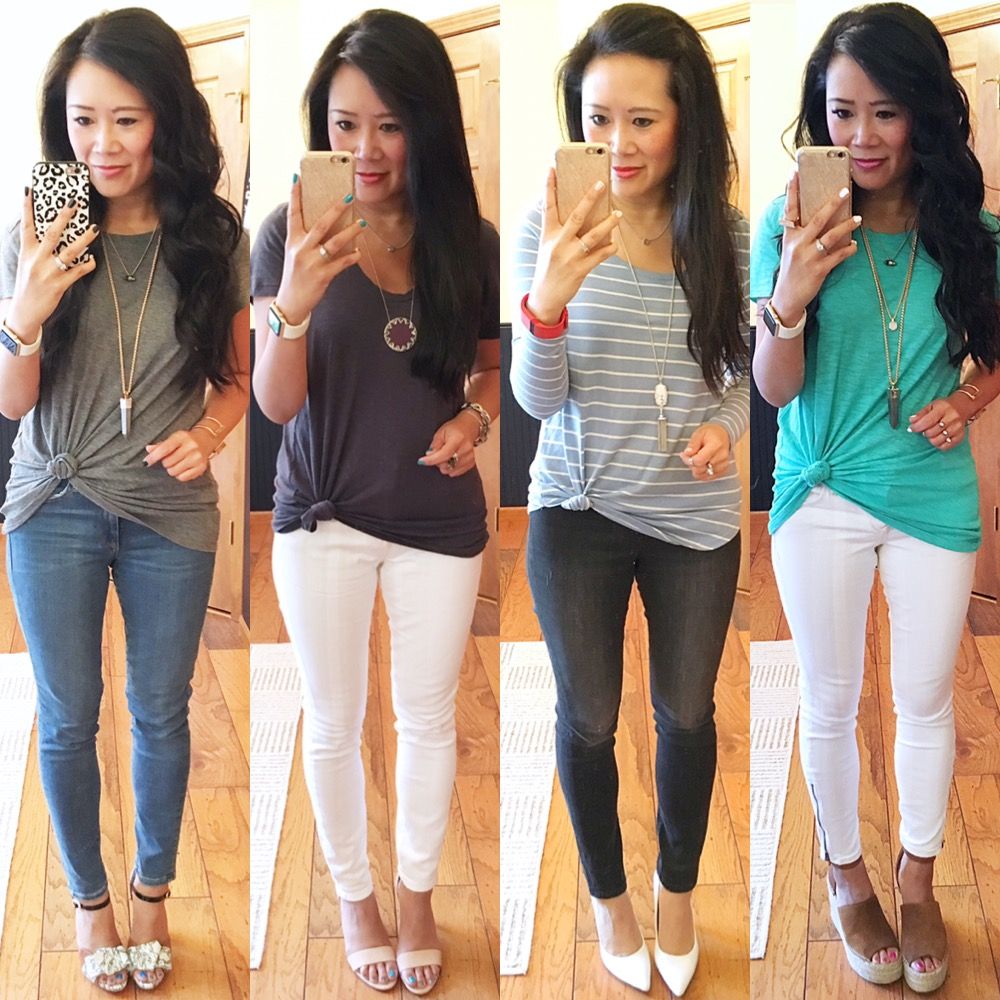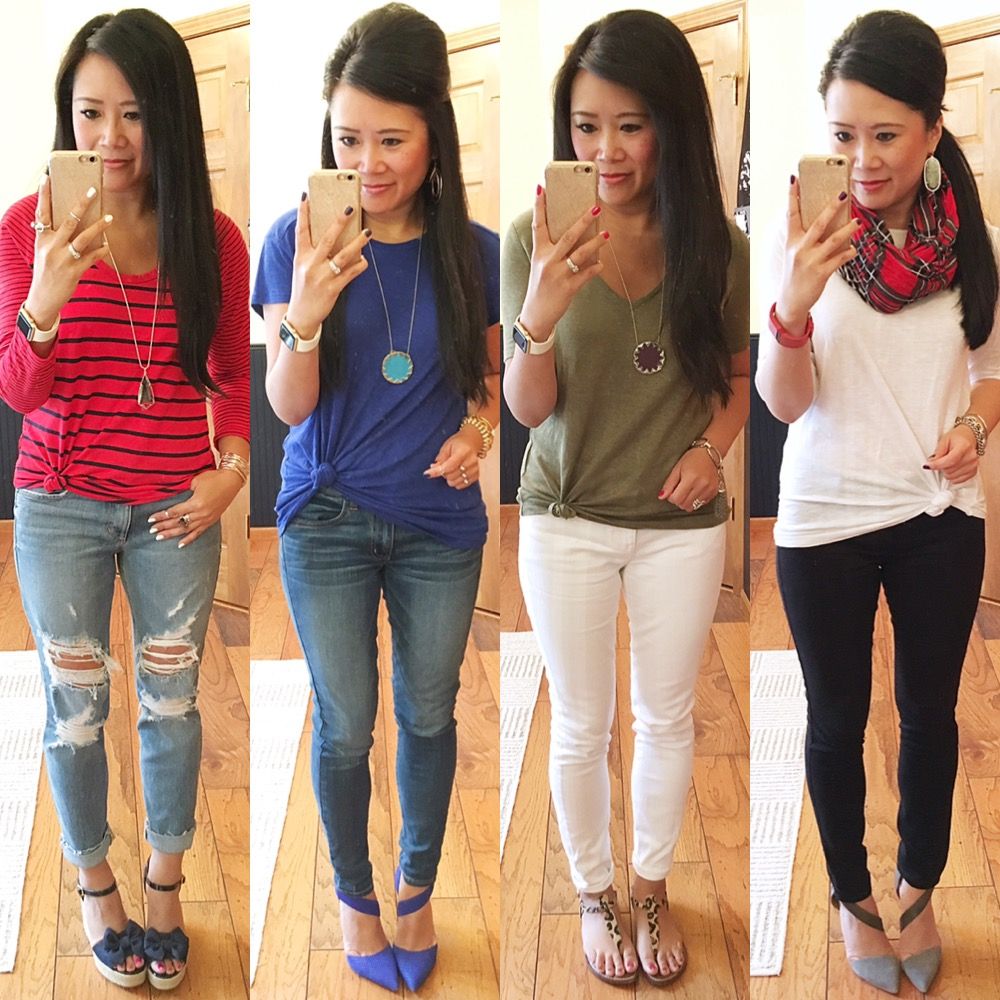 Clearly, I do this technique A LOT. It takes two seconds and works quite well for my workout tanks also! I originally got the idea because you always see little girls wearing an oversized tee shirt, and then their moms will pull the shirt tight at the back, and tie a ponytail holder around the excess fabric so the shirt is more fitted and shorter in length. It kinda makes the little kid look like they have a tail. Ha! I figured this concept would work for a small front knot as long as I just tucked the "tail" and used something less bulky than a thick ponytail elastic. The teeny clear elastics are perfect.
And there you have it!