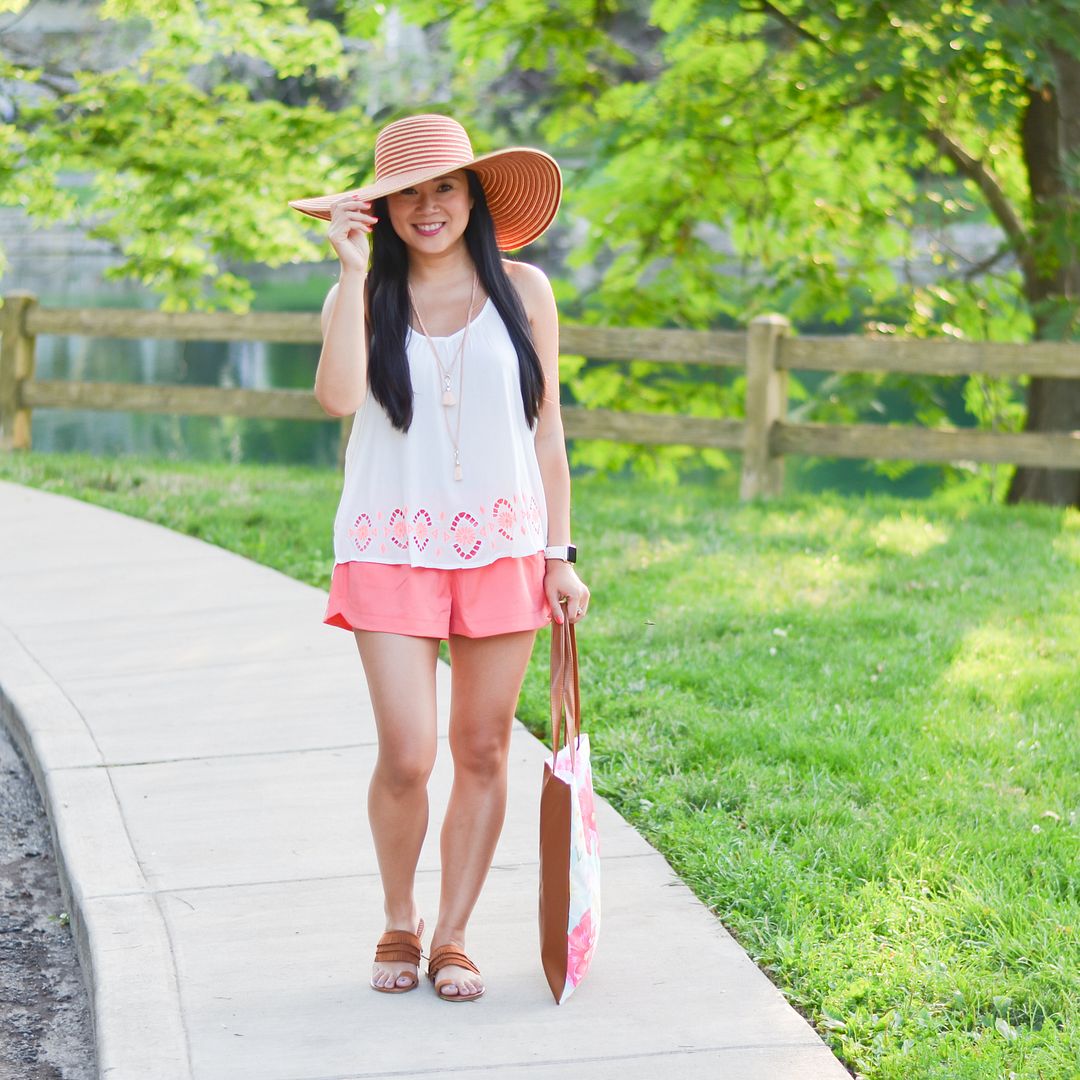 Hat, necklace, tank, shorts, bag, shoes: all c/o Here Today
Disclosure: Here Today provided me with a $50 gift card to shop some of their summer styles, but all views expressed are my own.
I wanted to see if I could pull together an entire summer look within the constraints of Here Today's "Embellish" department. The first piece I was drawn to was this blush tassel necklace because a) tassels and b) blush. What a perfect pairing. Everything else fell into place pretty naturally after that!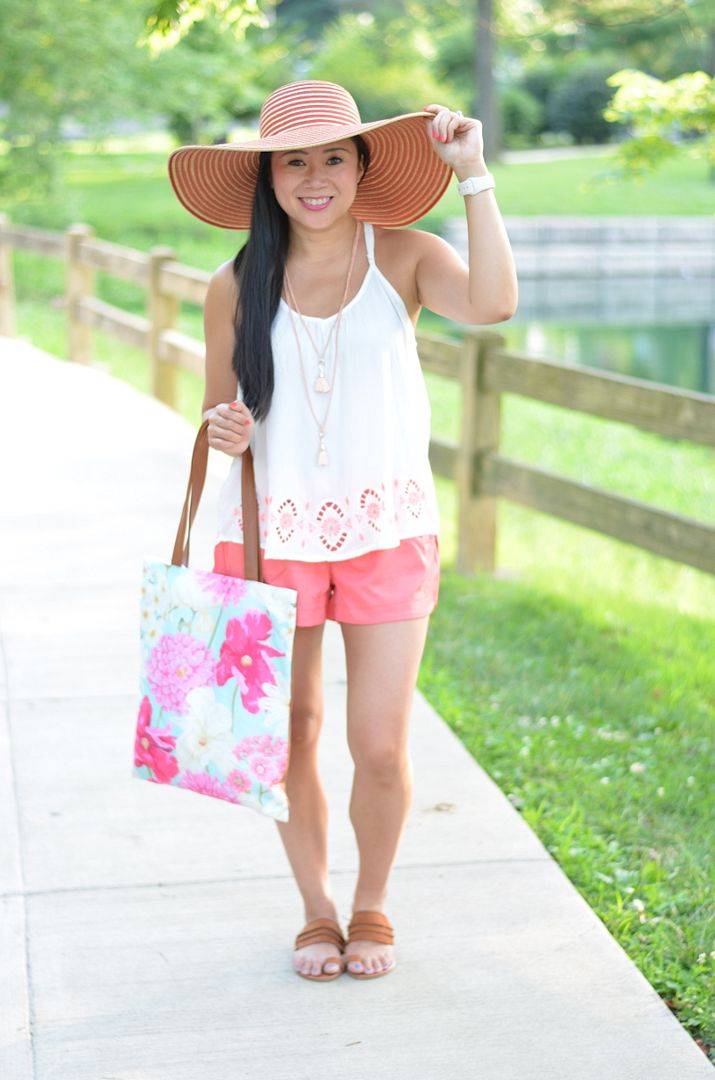 Nothing says "summer" better than a white top! The color pop embroidery on this one makes it that much more special. It has adjustable straps which ensure a perfect fit up top, while the flowy bodice keeps it light and airy. The coordinating soft shorts were a no brainer. I almost picked up an aztec print instead, but decided to keep the overall look monochromatic.
Everyone needs a giant floppy hat in their life! I fell in love with this one immediately. It falls perfectly and the stripes are so much fun! There was a basic straw fedora that I also had my eye on, but this one made me crave the beach so I knew it was the epitome of summer!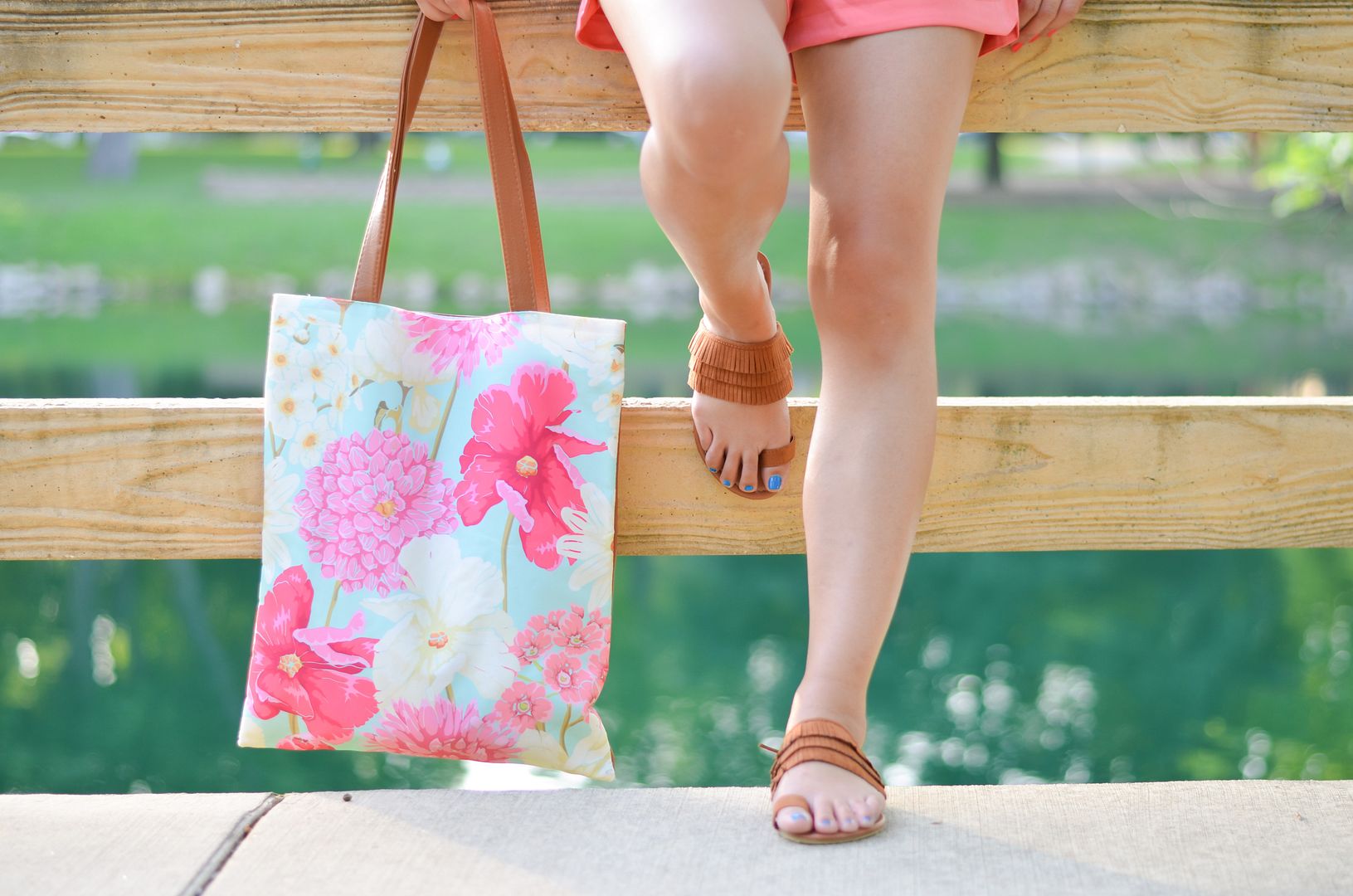 The husband was pretty amazed that this bag rang up as $2.99. Yep! You can't beat that. Totes are a necessity for schlepping around anything and everything between family functions, kids birthday parties, everyday errands. I love small crossbody bags, but the convenience of being able to throw stuff in one big compartment is refreshing sometimes. The floral print on this one makes me happy! And don't get me started on these little fringe better-than-flip-flops! Cognac goes with everything, the fringe makes them so much fun, and the foot bed is lightly padded which makes them comfy! Super cheap *and* comfy? That hardly ever happens.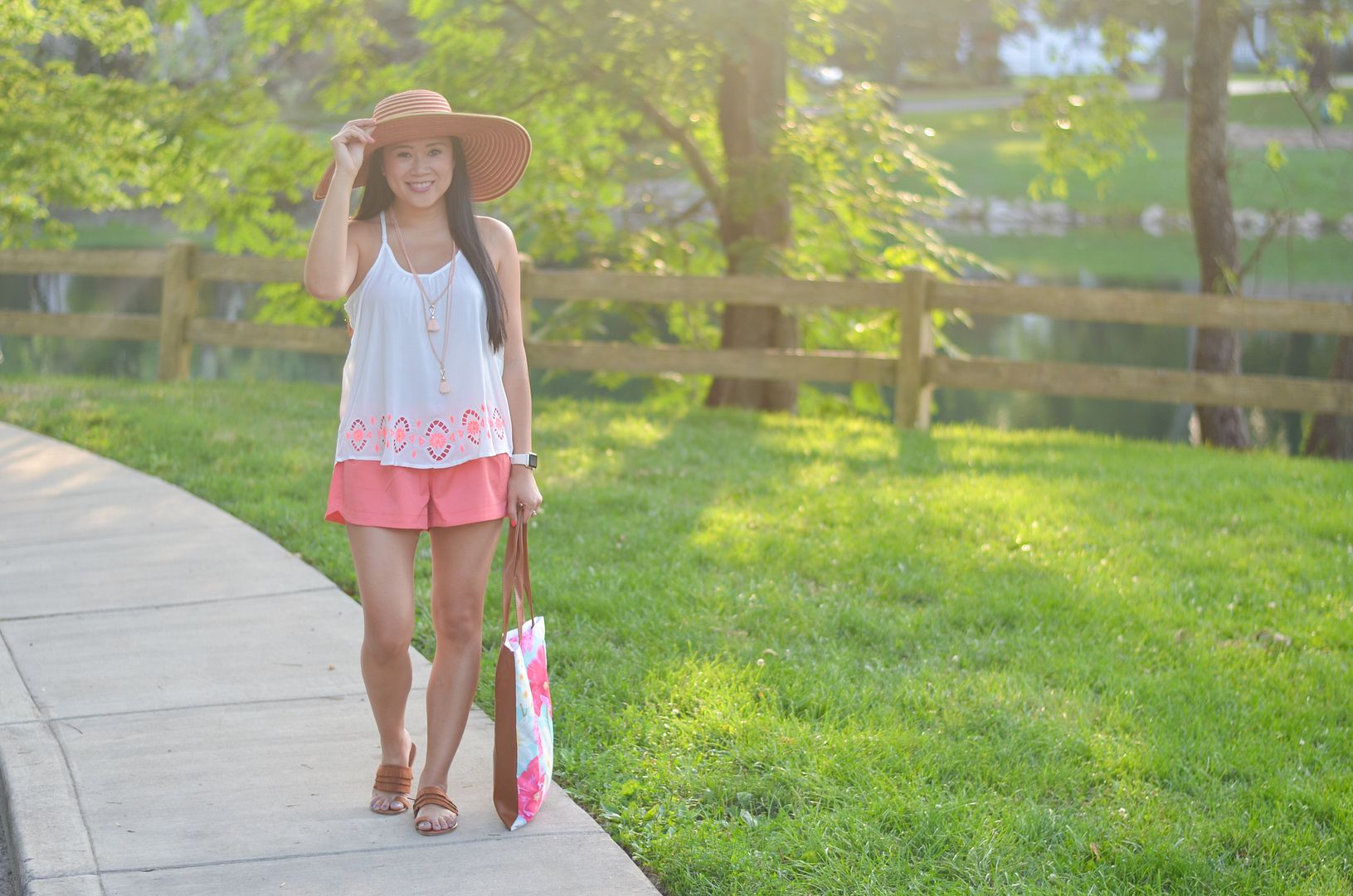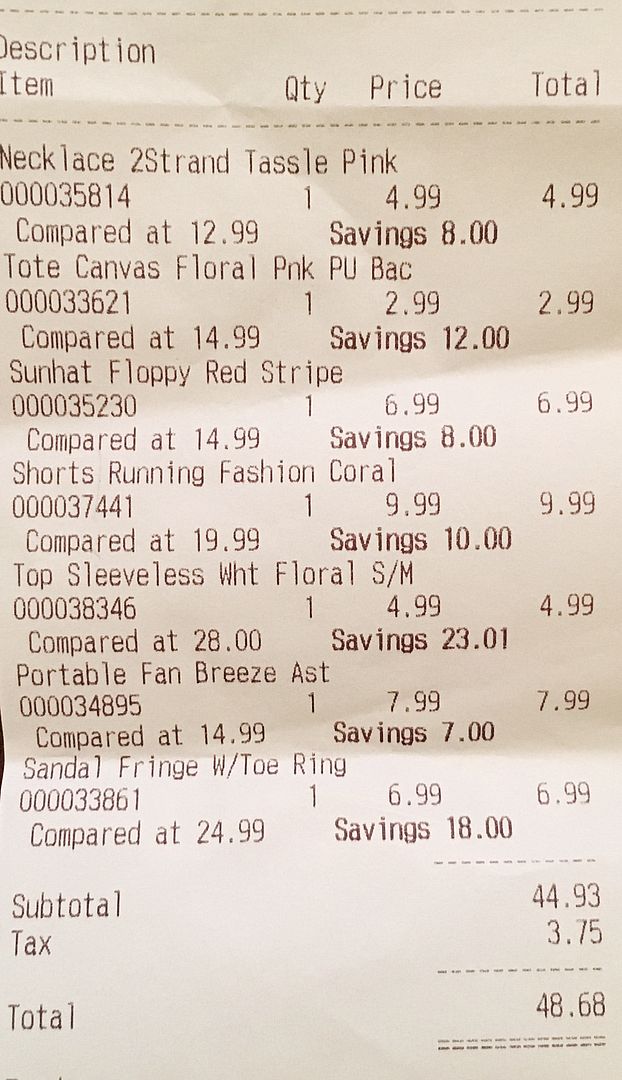 I had to share my receipt with you because I thought it was pretty amazing.
Not only did I find some adorable pieces, but I managed to put together an entire summer look, head to toe, for under $50. I even had money left to spare so the husband bought himself a portable fan! Ha! I'd say those are some pretty cool deals! If you aren't familiar with Here Today, you can read more about them in my post HERE! Thanks so much to Here Today for sponsoring this post! It was fun to see this look come
together! Now give me a beach vacation!