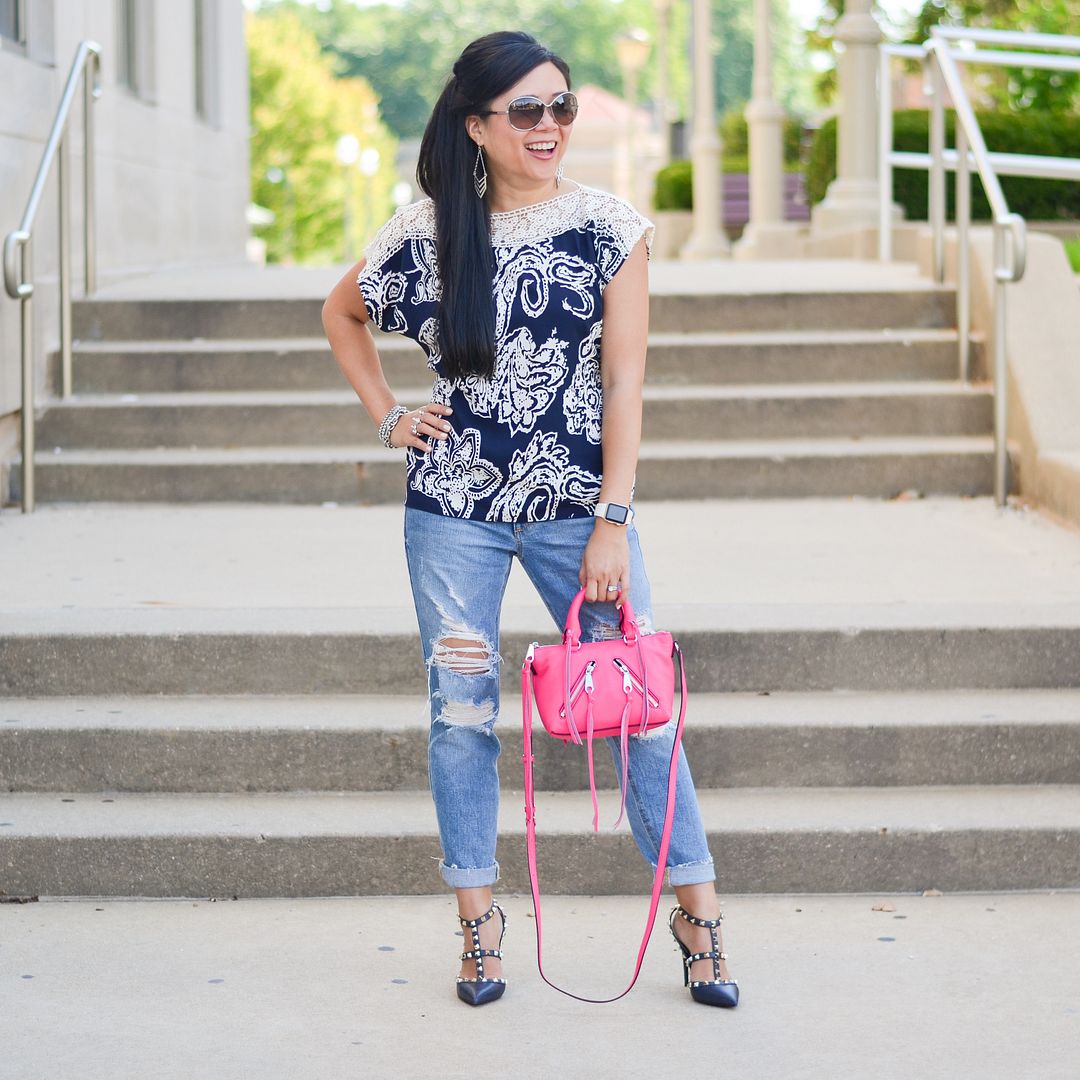 Sunnies: Tom Ford "Iris" | Earrings: Express | Bag: Rebecca Minkoff (shop more mini satchels here) | Top: CS Gems | Jeans: Joe's (shop more Joe's jeans here) | Shoes: Valentino
I love how frilly this top looks, especially in comparison with these super ripped jeans. It makes for an effortless combo. I had to throw in the pop of pink because navy and pink work so so well together. And since these jeans have a hint of a relaxed fit to them, wearing them with the pointiest and sassiest of heels is a definite must to keep the overall look feminine.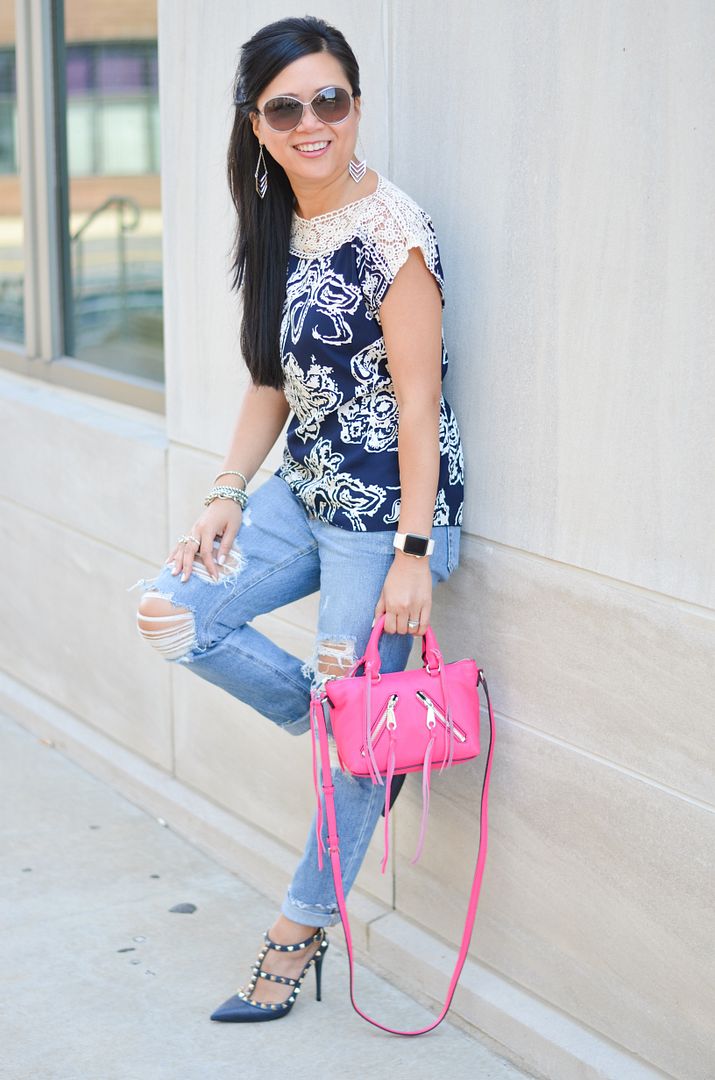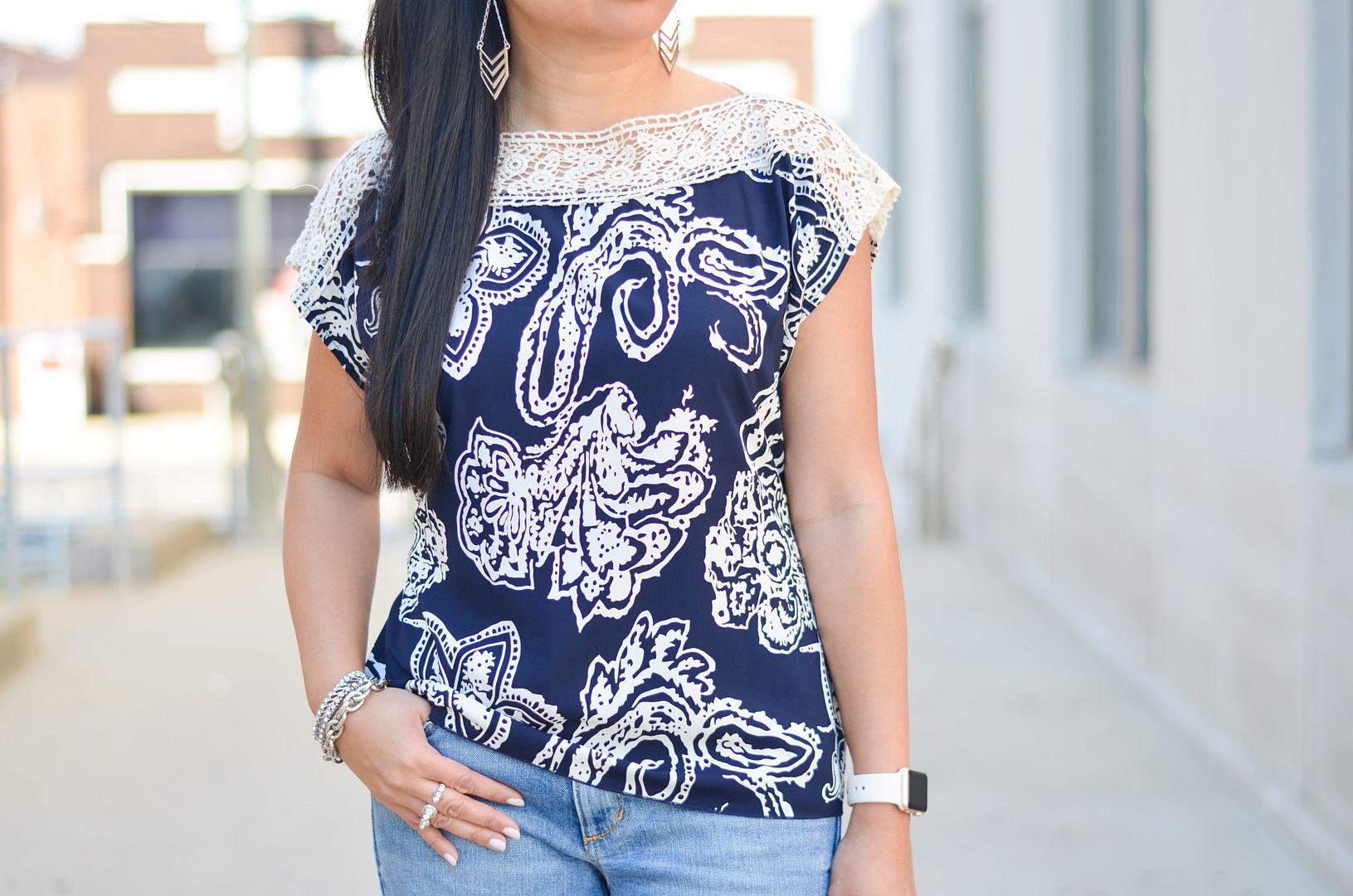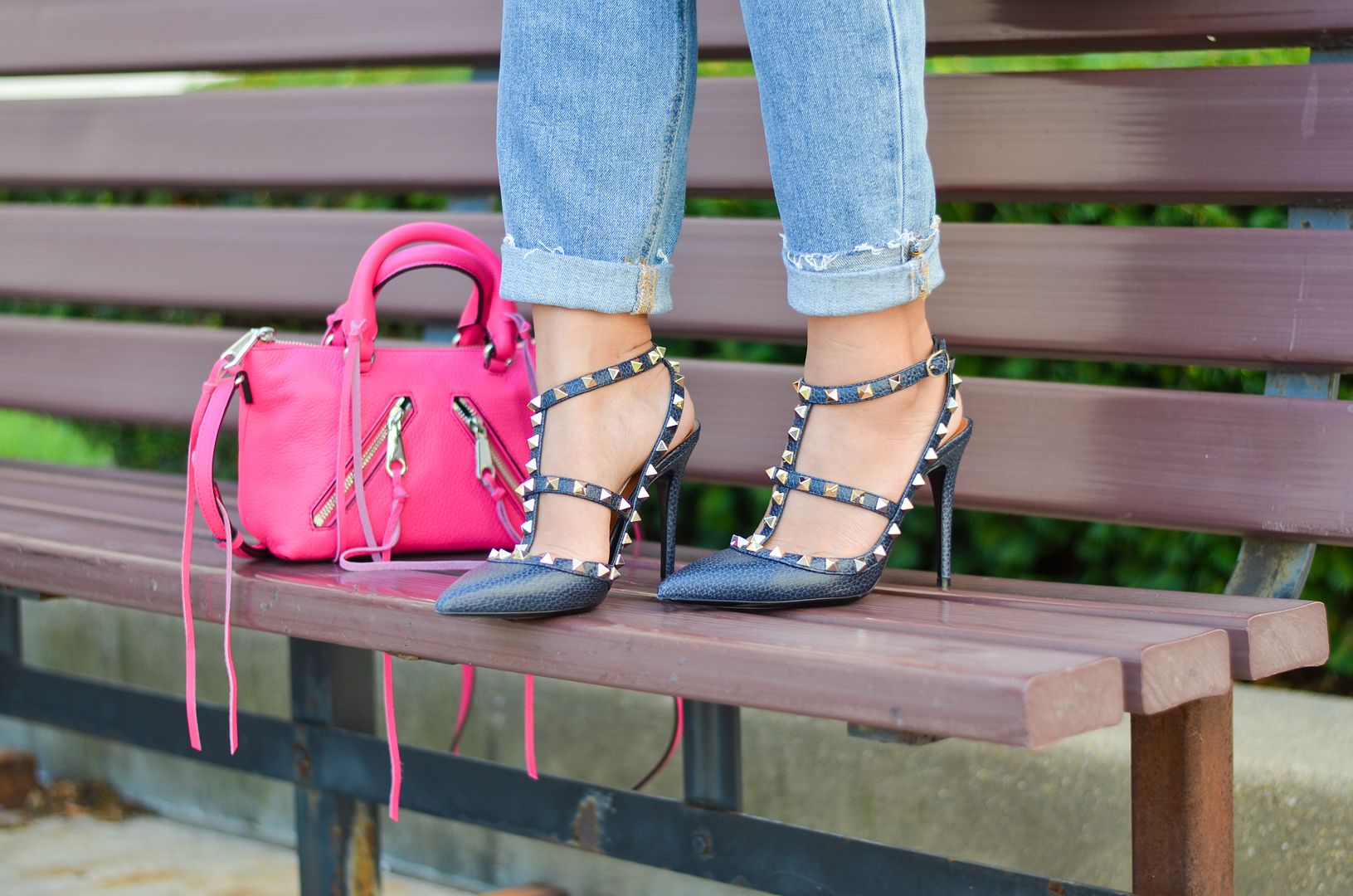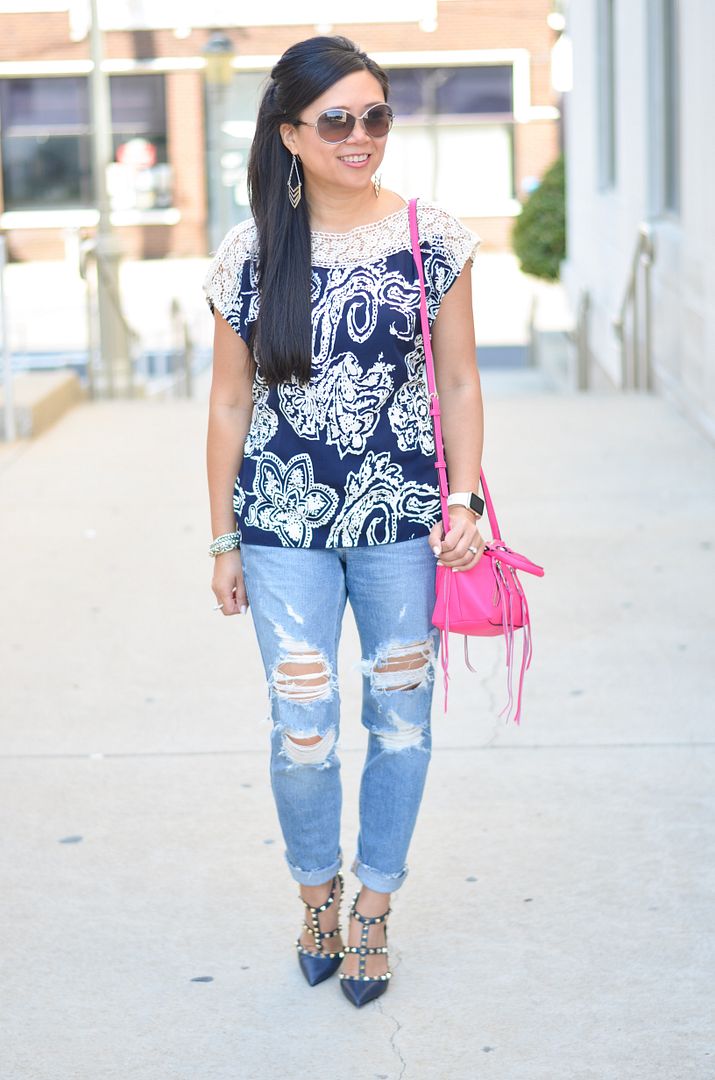 At the end of July, we actually had a free weekend with no plans! We took advantage of some time off by going through a major purge! A couple of our guest bedrooms have been overridden by a bunch of our crap, so we each went through our piles and ended up with 11 bags and 3 boxes to drop off at Goodwill! Crazy!
The majority of the stuff I simply donated because it's easier and there were a lot of pieces that I didn't think merited the time to properly photograph and try to sell. (Maybe if I had an intern, that would be a different story!) There are several pairs of shoes though that I did hold on to with aspirations to list on eBay. On a whim last Friday after work, I decided to experiment with the new Instagram Stories feature and hold a shoe sale. I listed 14 pairs of shoes and within 24 hours, I sold 7 pairs. I will call that a success! I may do these Friday flash sales regularly, so if you're a size 6 and you're not following me on
Instagram
yet, you probably should!

SHOP THE LOOK: