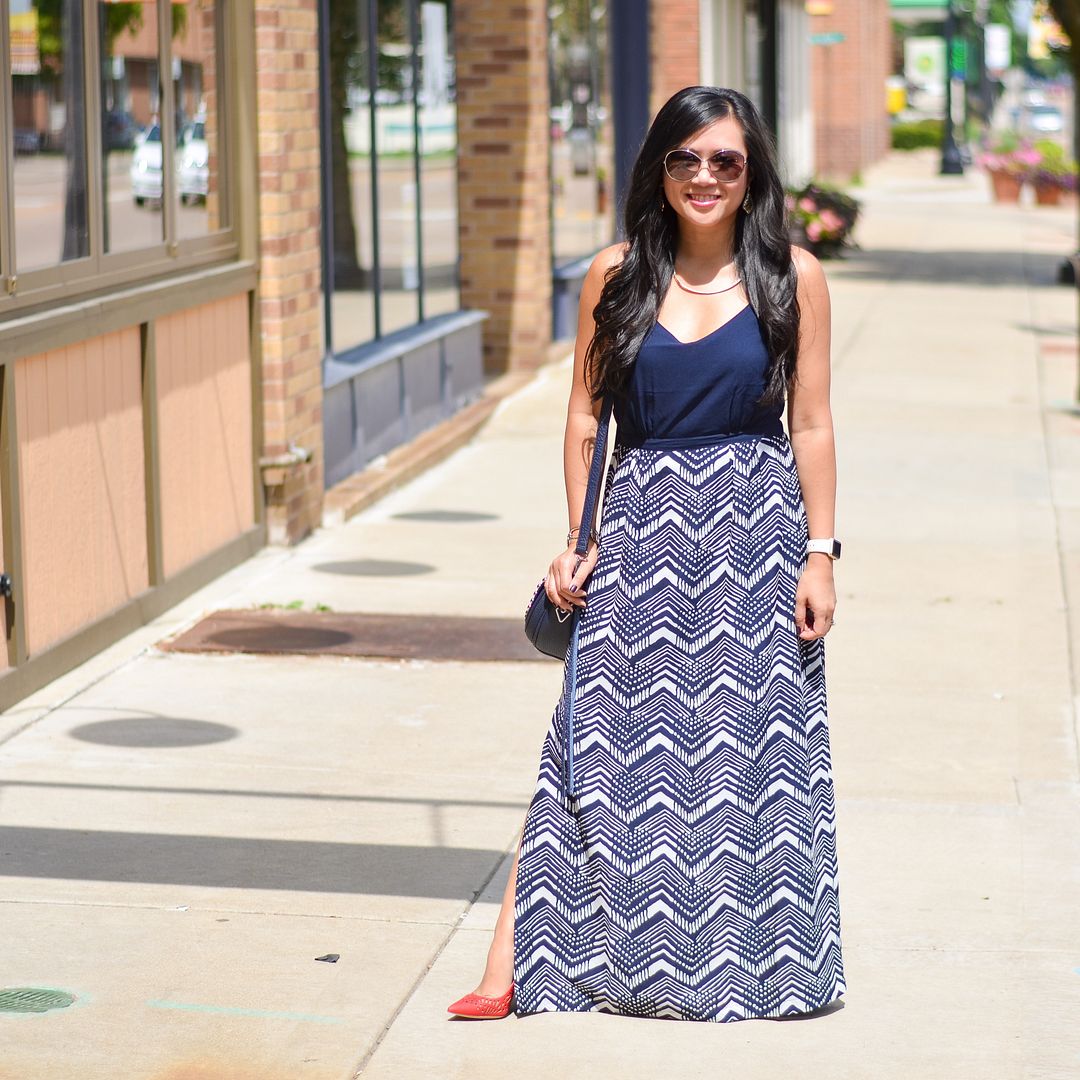 Another blog post, another pair of new shoes. This is a second pair I got from the shopping event I recapped in Monday's post. I love a good maxi dress and I always try and buy at least one good one every warm weather season! The shape of these JCrew Factory dresses is always pretty flattering on me, and when I saw this printed navy number, I had to have it. The slit is perfect and I love that you can see the peek of my red pumps as a result.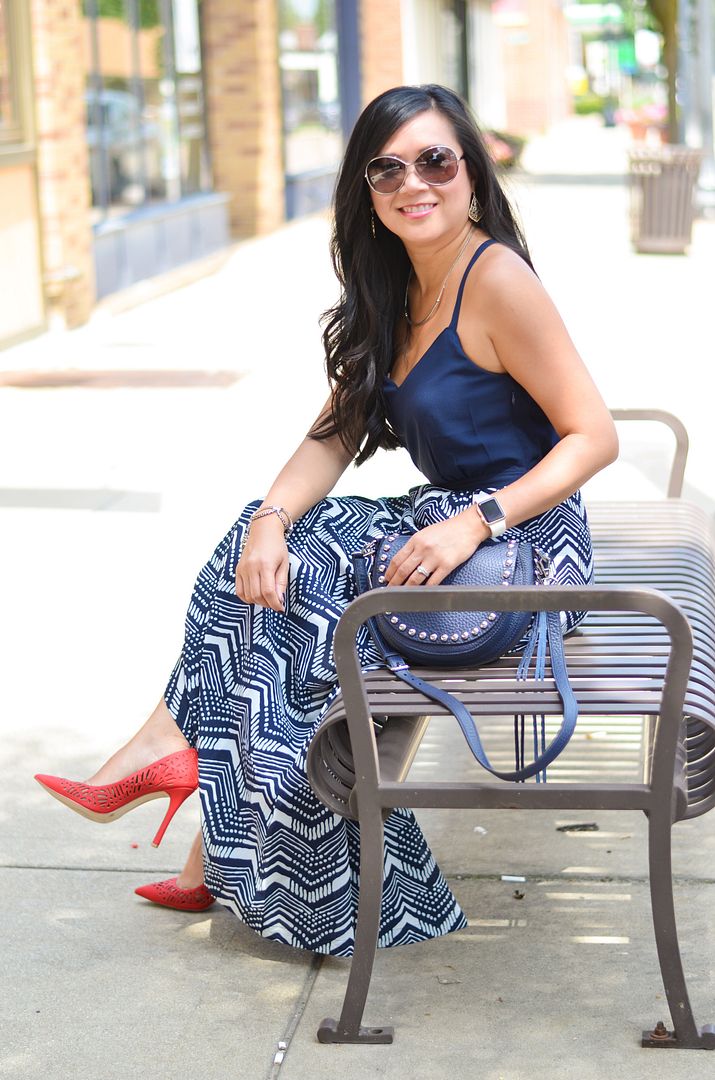 We tried out a new brunch place the day that I wore this outfit. It's called
Foundry Public House
and it's located in downtown Edwardsville. There always feels like there is a lack of good brunch places in our little suburb, so when I saw brunch written out on their sandwich board sidewalk sign, I literally yelled out loud with excitement! I ended up trying the salmon crab cake benedict and the husband got chicken biscuits and gravy. Everything was delish and their $12 bottomless mimosas surely helped as well! If you are in the area, I highly recommend!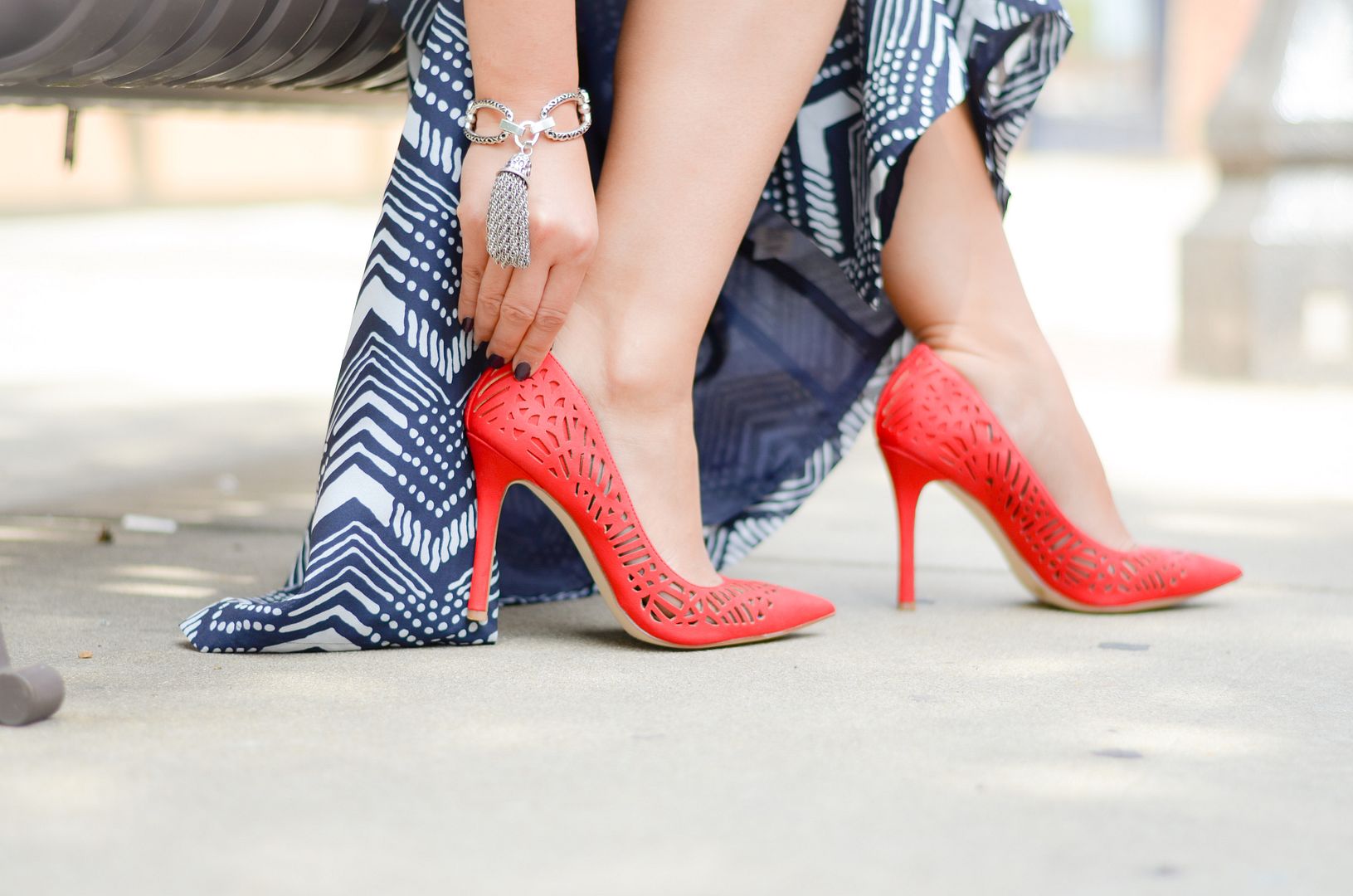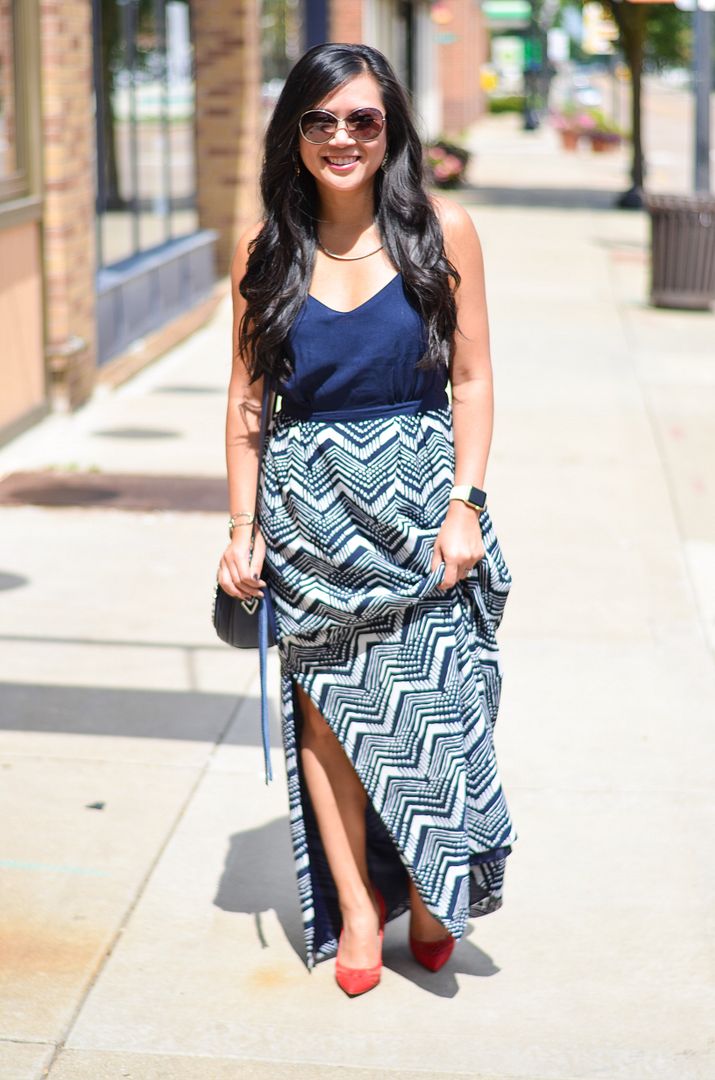 Guys, I am in denial that it is August!!! It makes me sad that summer is basically almost over. Yet, August is my birthday month, so that always leaves me a little bit excited. My good friend gets married this month, so that is also something for which to look forward! It's so trite to talk about the weather, but it's just been so ridiculously hot, a part of me is really excited for September because that means we are closer to fall. I'm sure I will be eating those words when it is still snowing next May, but for now, I'm tired of all the sweat!! I do, however, love our half day Fridays at work. So basically what I'm saying is that I have a love/hate relationship with summer right now!

SHOP THE LOOK: