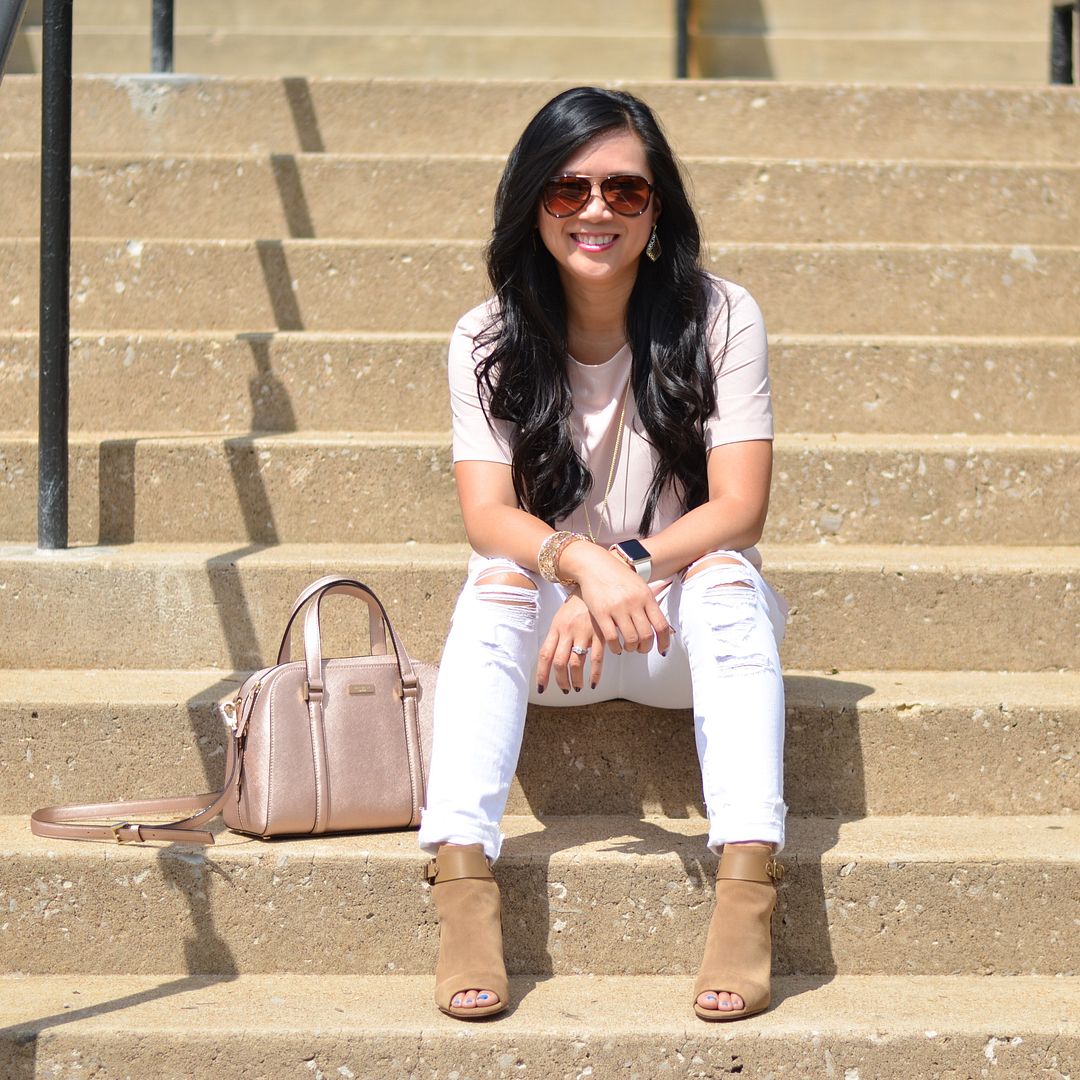 Sunnies: Oakley Kickback | Earrings: Kendra Scott Addie | Necklace: Kendra Scott Aiden | Bag: Kate Spade | Top: Halogen | Bracelet: Kendra Scott | Bottoms: JBrand | Booties:
Joe's (similar here)
On Monday, I shared a recap of my blogger shopping event at the St. Louis Premium Outlets. I didn't want to waste any time styling some of my recent purchases. I decided to start with these booties! They are perfectly neutral, and I don't really care if it's summer or not, I still think they very much work! Especially with this light palette of blush and white!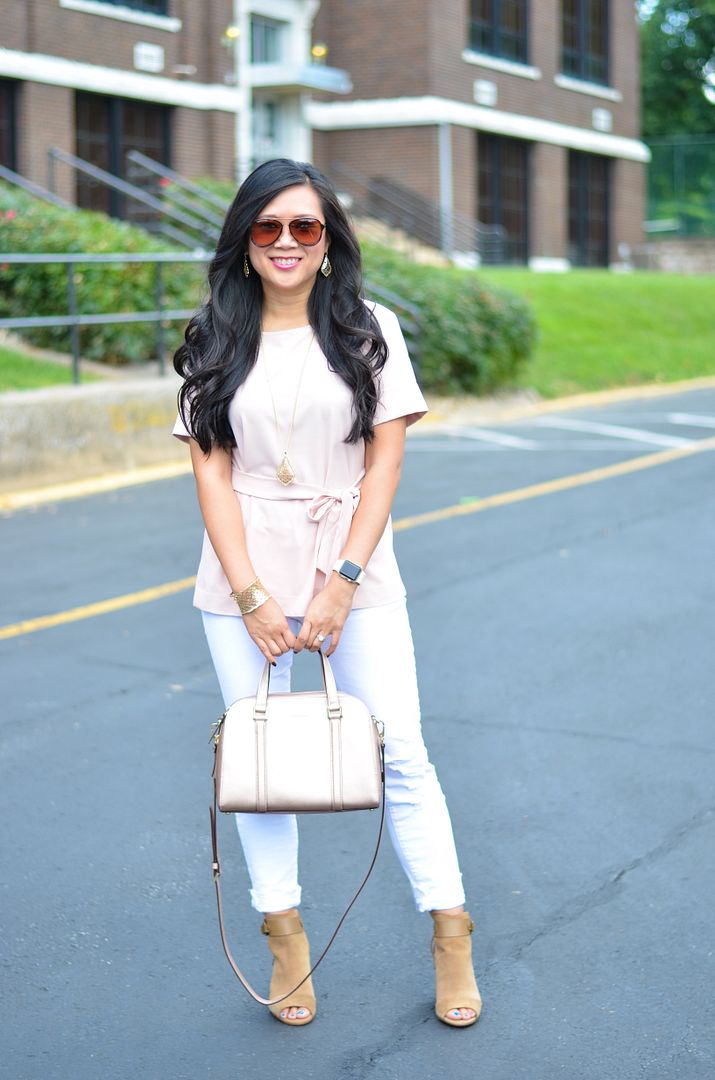 I love that these booties just disappear, but they're still crazy fierce. I originally found these in store in black, and while I LOVED them, I just bought those peep toe booties from the anniversary sale and figured they were just a little bit too similar. A couple aisles later, I saw the exact same bootie in this neutral color, and I could not pick them up fast enough!!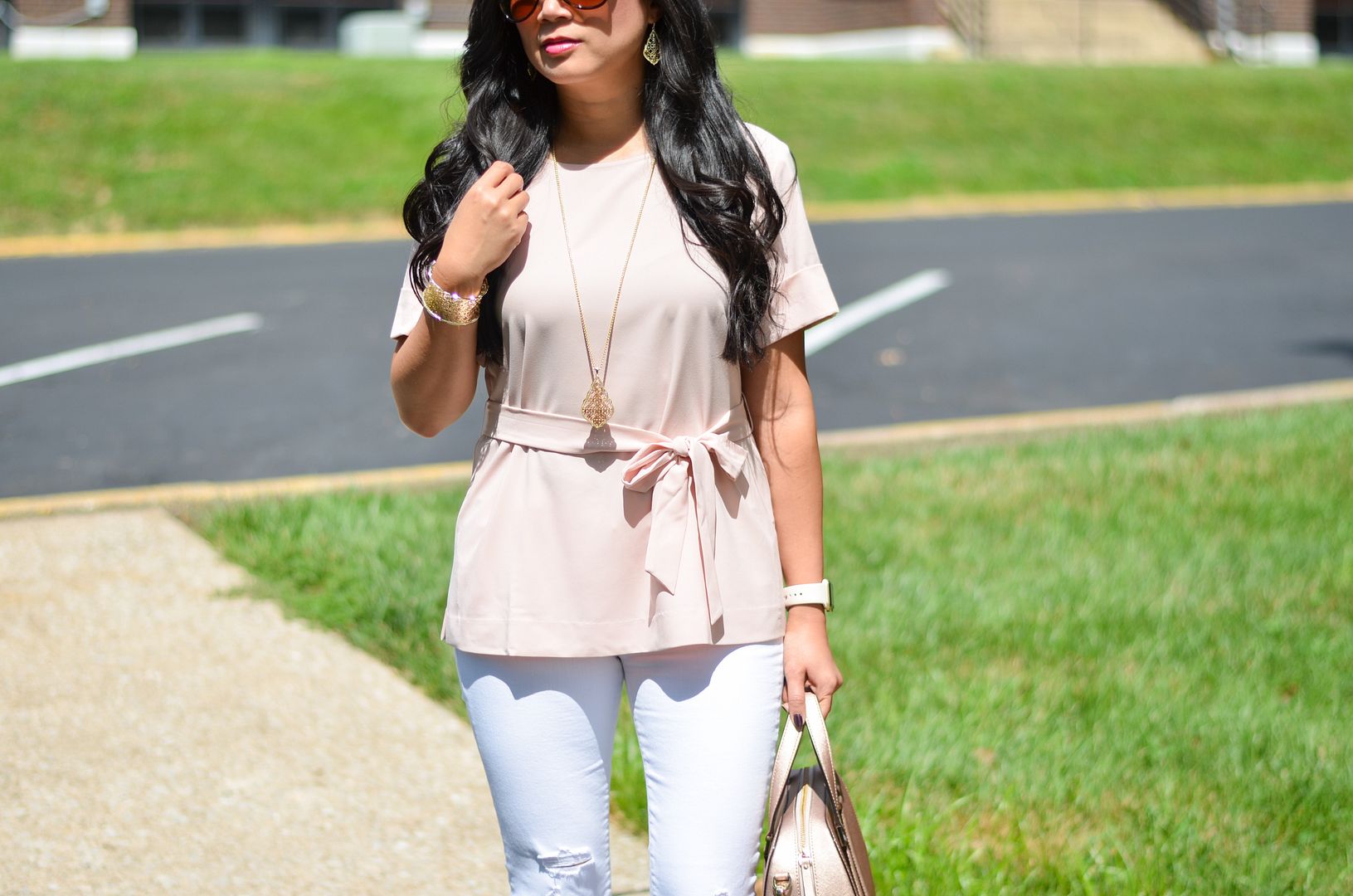 I battled with the sizing of this shirt for awhile! I tried it on in store in an XS and I was swimming in it! I then ordered a petite XS as well as a petite XXS to compare the fits. I don't normally buy "petite" sizes because they fit the proportions of my body a bit awkwardly, and I worried this would be the same. Luckily, I found the petite XXS to be the best. It has the perfect drape and proportionally looks awesome with jeans. I was worried I would only like the way it looked with leggings.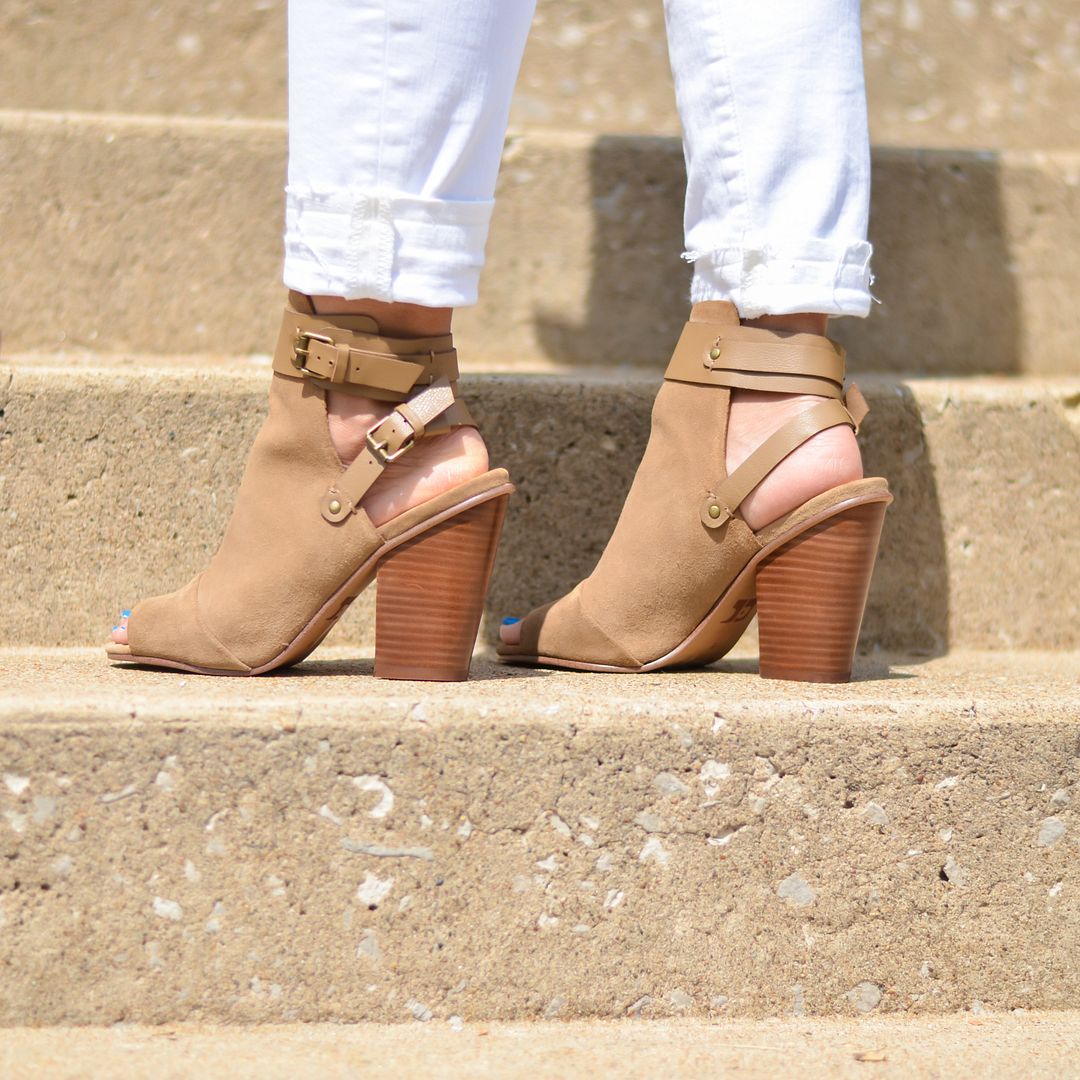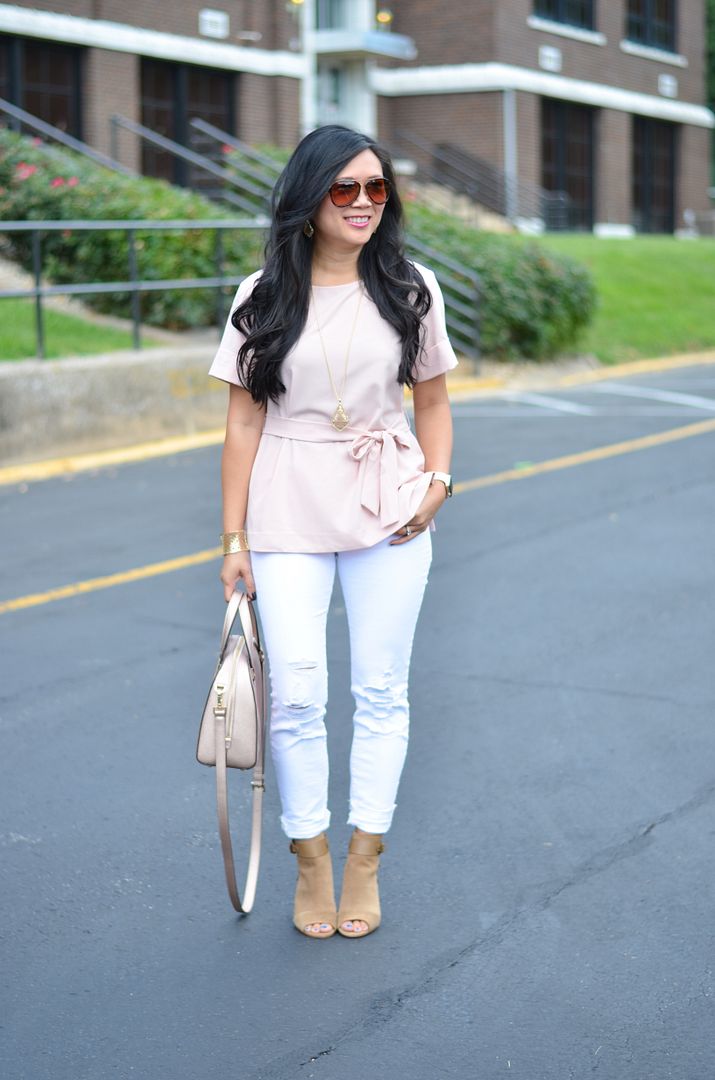 If you noticed my backdrop, I am standing in the parking lot of the husband's old high school! It has now become a middle school, but I know he was still feeling nostalgic being here. We live about 2 miles from his parents' house where he grew up. Funny how that happens! Prior to this, we lived in an 80 year old house that was built by his great grandfather. That neighborhood was really cute, it was just a bit older. This is just a great suburb and it is still growing like crazy! I'm glad I can help make new memories in the husband's old hood!

SHOP THE LOOK: