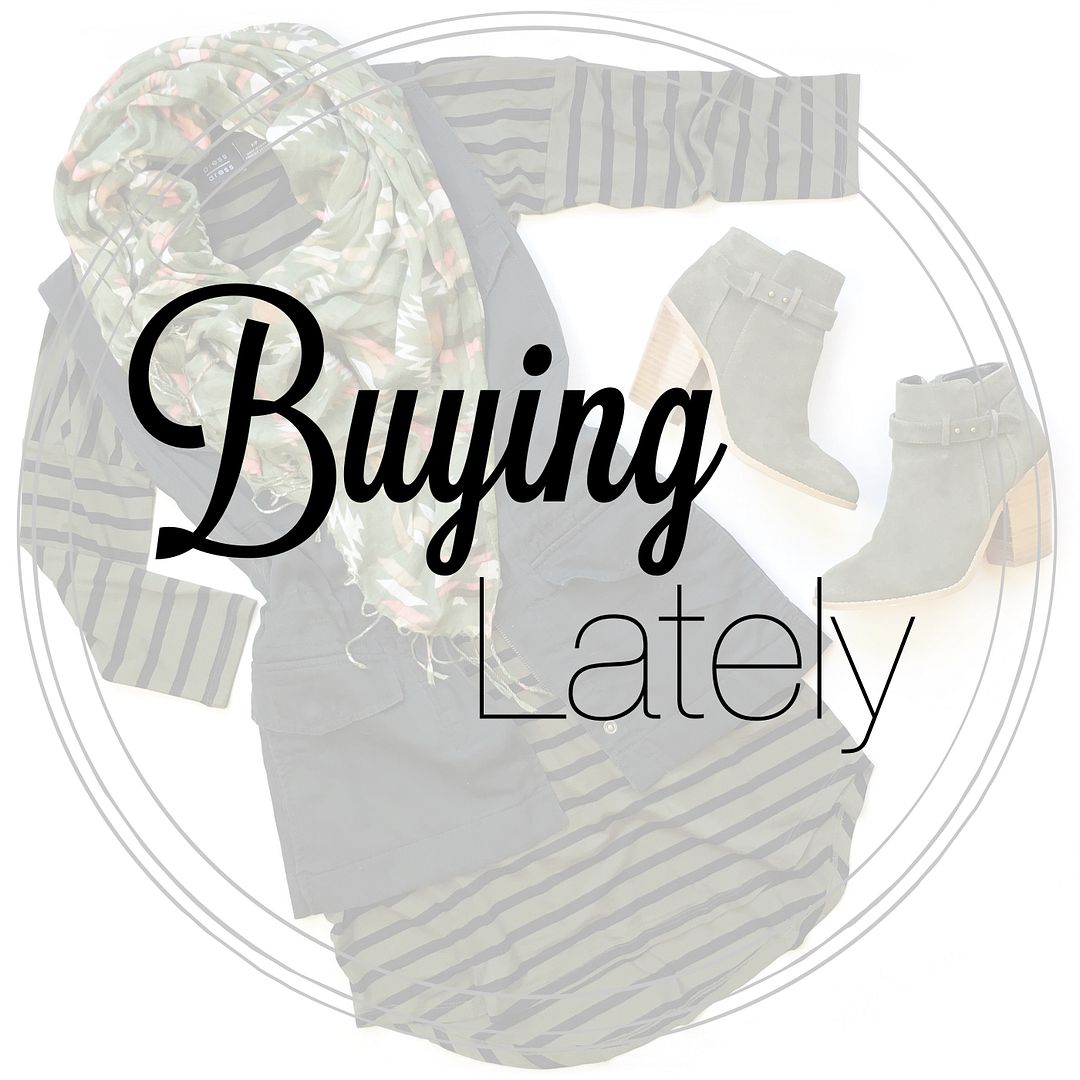 I haven't shared flat lays lately nor have I shared recent purchases lately. I've been trying to flay lay things I buy as soon as I get them because it helps remind me that I have them and I need to wear them! Plus, it's a good way for me to immediately share what I've bought on Instagram even if I do not wear the pieces right away. That point is especially valid right now since the weather won't make up its mind about summer or fall temps! A lot of the things I have been buying are certainly more appropriate for fall than for summer, though a lot of these pieces are great to help during this odd transition. Since I'm mixing and matching new pieces with existing stuff in my closet, I'm only linking to items that are still available. Let's get started!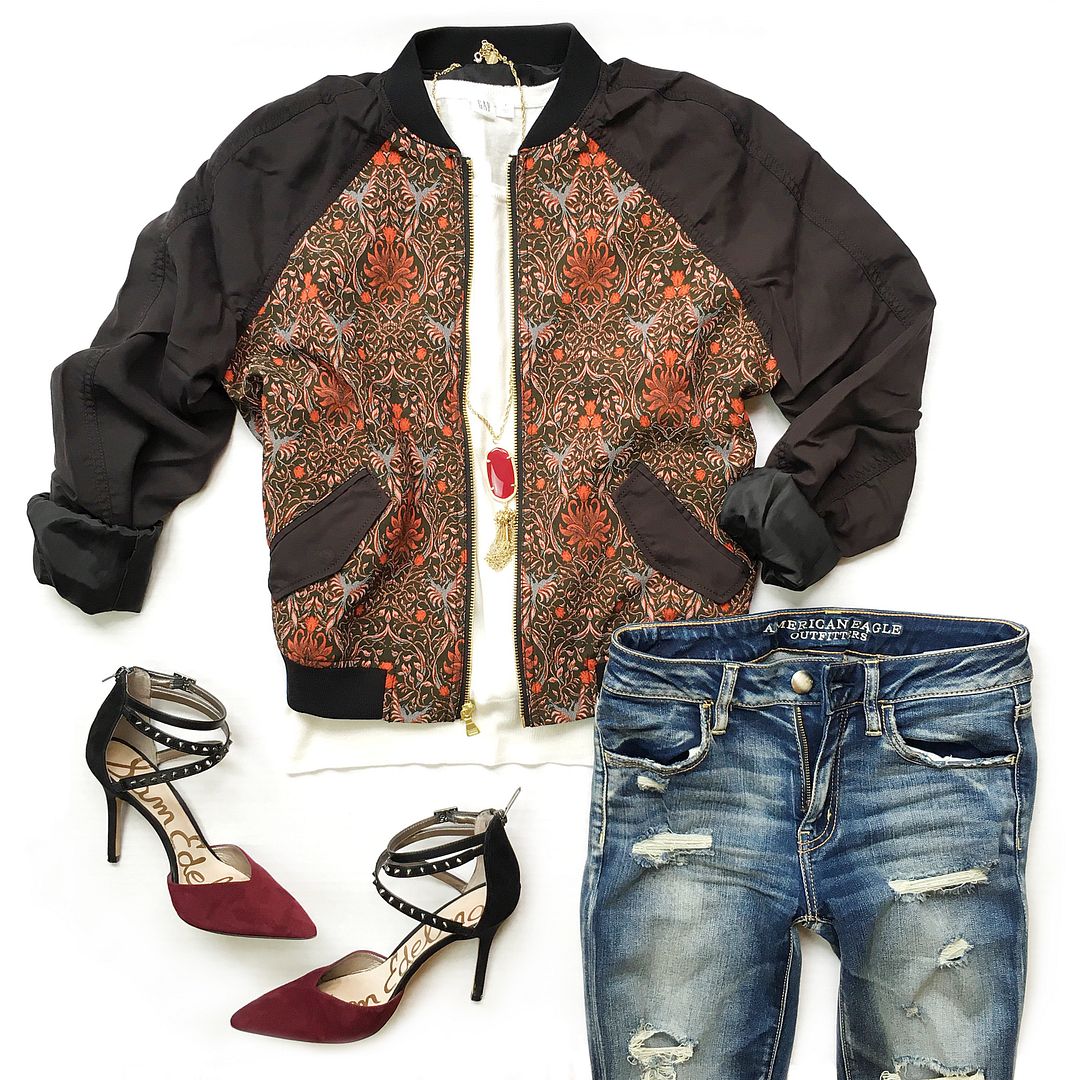 I have been on the fence about the bomber trend, but Ashley from Le Stylo Rouge has the cutest floral bomber that made me NEED one also! I sized way down on this one and got an XXS. It still fits pretty generously, so I can't imagine what a small would have actually fit like!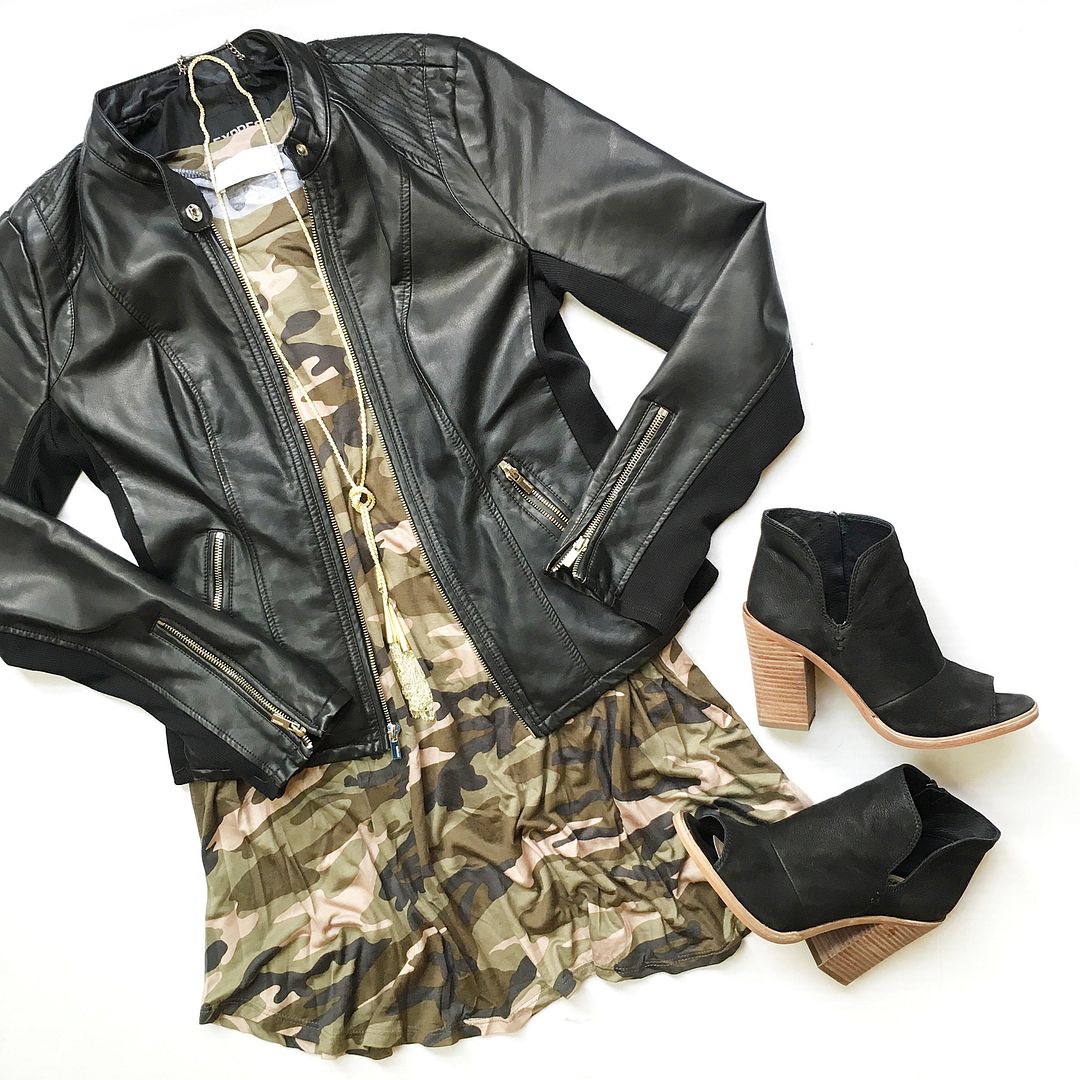 I love dresses even more when the weather cools down because then you can add layers to make them even more fun! I loved this camo dress as soon as I saw it! It's lightweight and ridiculously soft. Like RIDICULOUSLY soft. I love the idea of throwing a moto jacket over it and calling it an outfit.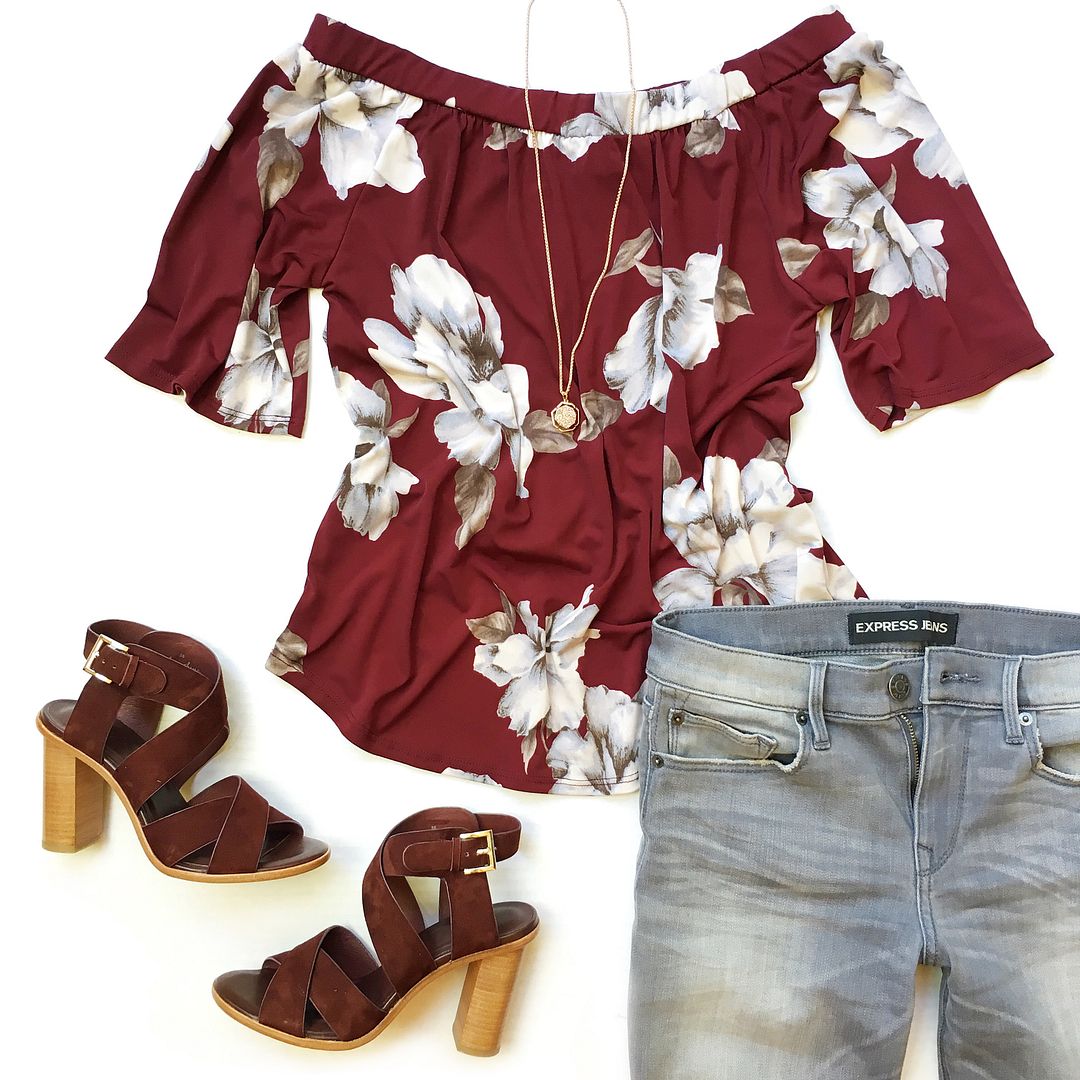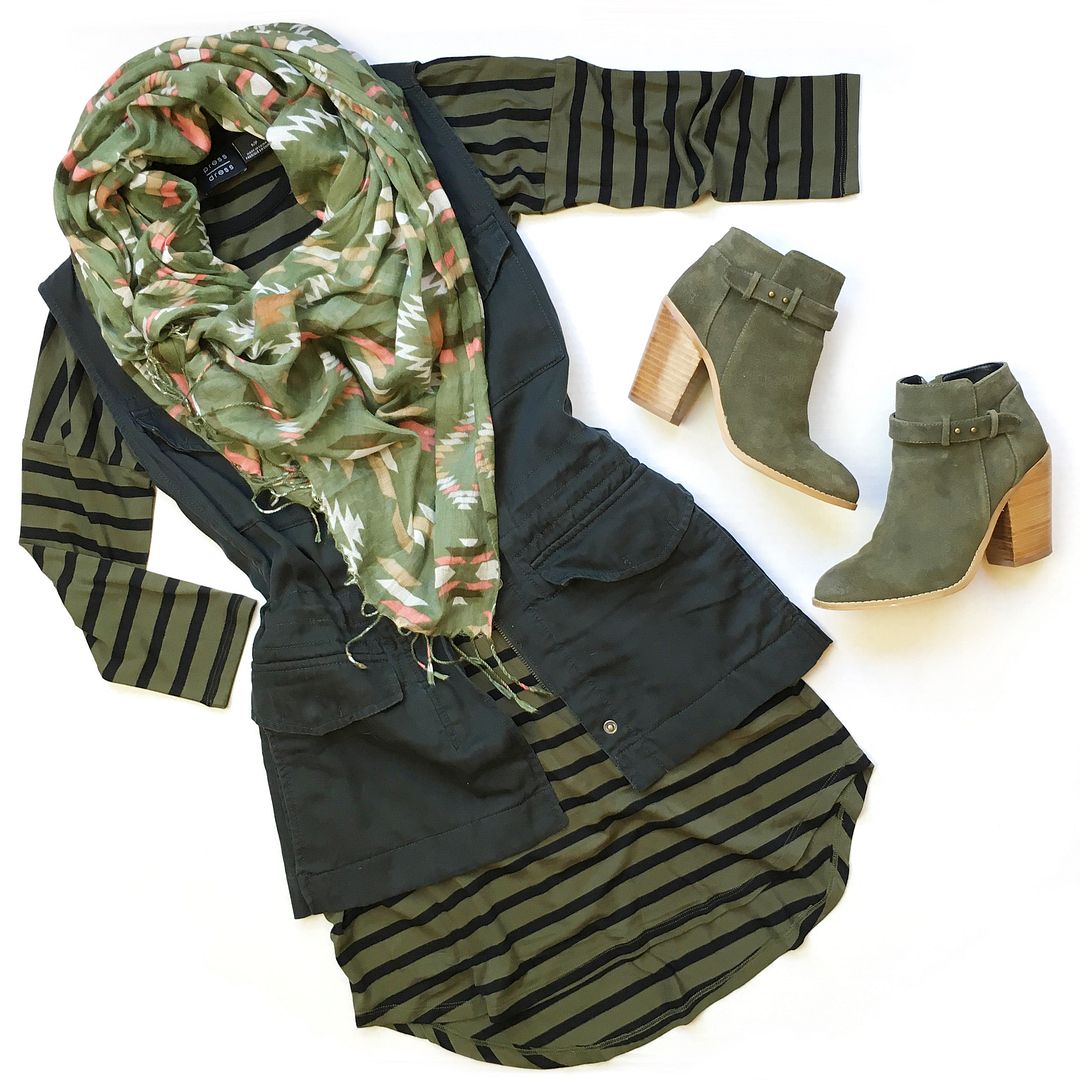 Scarf: Old from Express | Vest: Old from Gap | Dress: New from Evereve | Booties: Old from Sole Society
I have a handful (ok more than a handful) of striped drop shoulder dresses that I got from Express years ago. I love them, but I haven't worn them a lot lately and I feel like it's because they're all a bit old, and also a bit short to wear bare legged to the office. I've never had a striped dress in olive before though, I've been on a constant lookout. When I saw this one, I thought it was perfect. When it arrived, my suspicions were confirmed! Just like the camo one, it's also t-shirt soft. It will be an amazing base layer in the cooler months.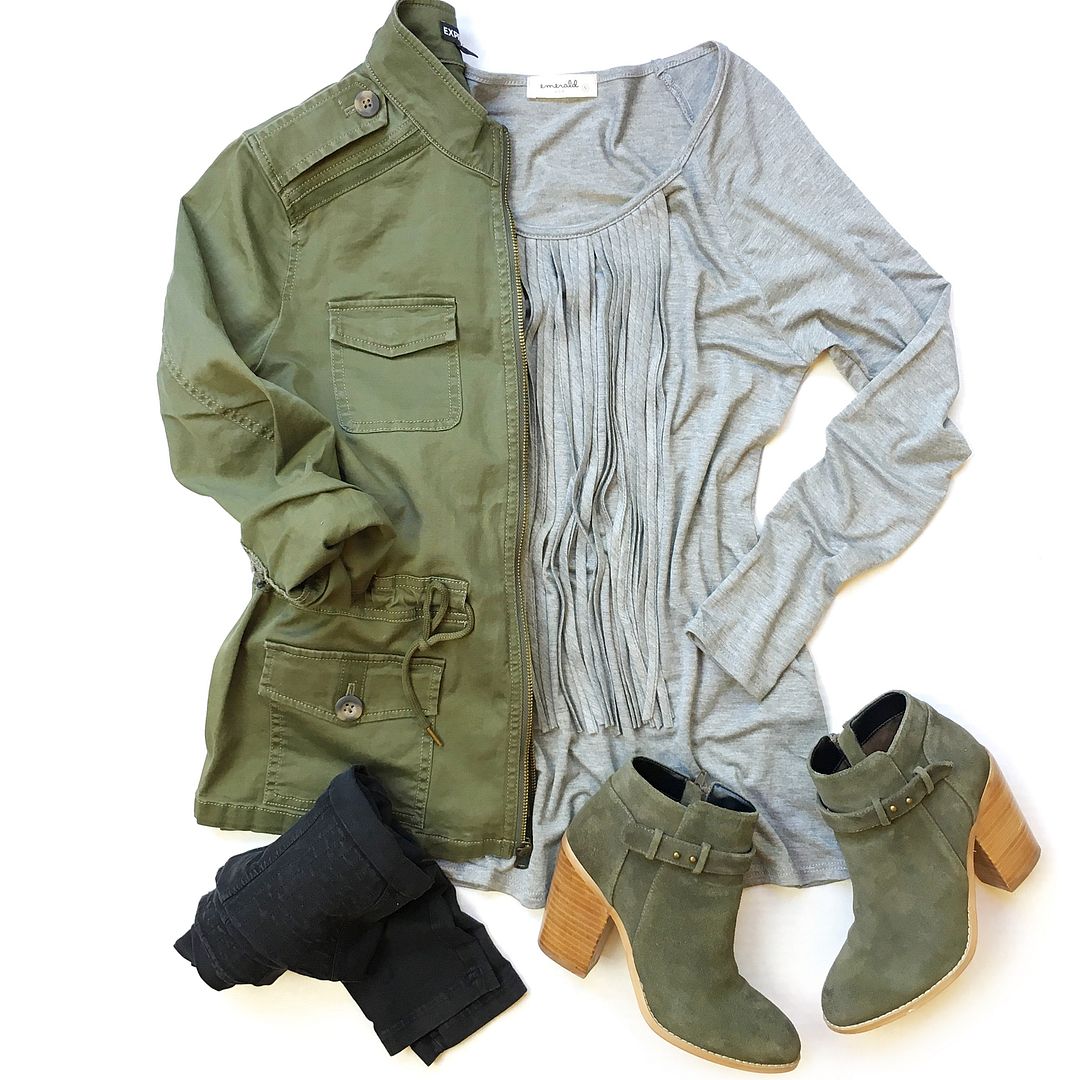 Jacket: New from Express | Top: New from CS Gems | Leggings: Old from Nordstrom, but super similar version available here |
Booties:
Old from Sole Society
This is the time of year when my palette starts turning to olive and burgundy. Sorry not sorry. One more olive look before I leave you today. I bought this military jacket because the ones I currently have, I'm sure will be really big on me now, so naturally I needed a quick replacement. This one is a good fit, and I love that it has the drawstring to cinch the waist. It's maybe just a touch lighter than a denim jacket - it's more of a chino weight than it is an anorak weight. Definitely a good option if you are in the market for a military jacket!
The top was a no brainer purchase. It was another thing I picked up at the CS Gems pop up shop and it was only $10. It's so effortless and the fringe makes it so much fun!!
That's it for this Friday for you! Hope you have an extra fabulous weekend! Thanks for following along. Remember that you can always see my flat lays by following my #caryleeflatlay hashtag!

SHOP THE POST: