Coral and turquoise is one of my most favorite color pairings! And maybe it's because I'm a little sad that summer is already saying goodbye to us, but I've been craving these colors even more lately. I met Jenna at my favorite BBQ restaurant as a little post-birthday meet up. I had a lash appointment to go to right before meeting her, and I'm always cold when I'm in that room! Jeans were a must, but the cold shoulder top still made me feel summery!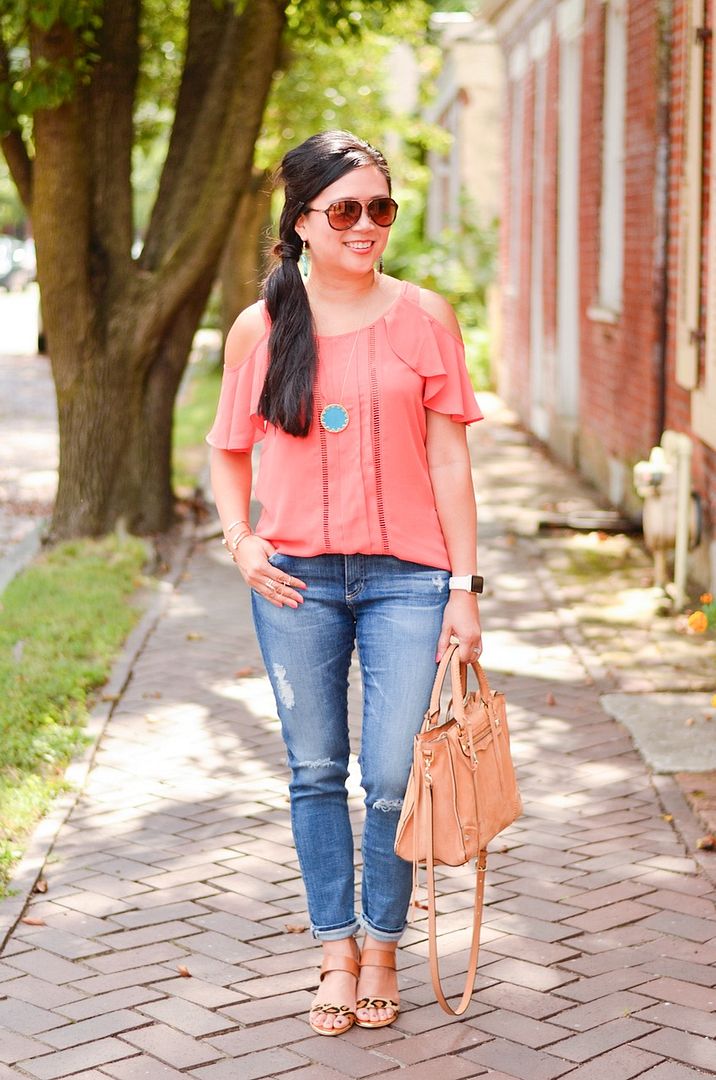 I'm not really sure what's going on with my hair to be honest with you. I had it half up and twisted into a little knot and then I secured the rest of my hair into a low side pony. It was a little messy, but let's be real. These earrings steal the show. If you're not looking at my earrings, you SHOULD be! They're gorgeous.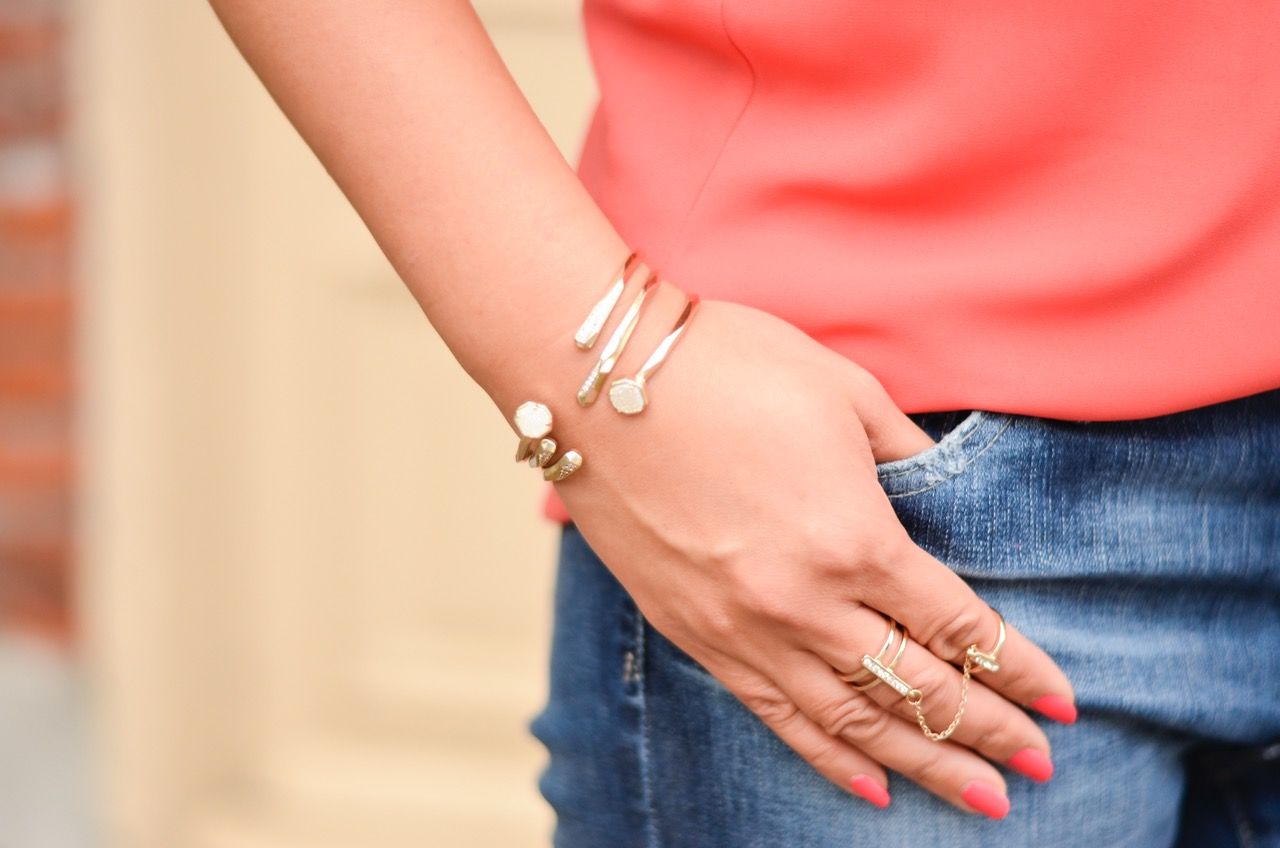 Speaking of gorgeous, I am loving this bangle set that Jenna got me! She knows I have a soft spot for bracelets. If I leave the house with a naked wrist, I feel so weird and incomplete! These really are perfect.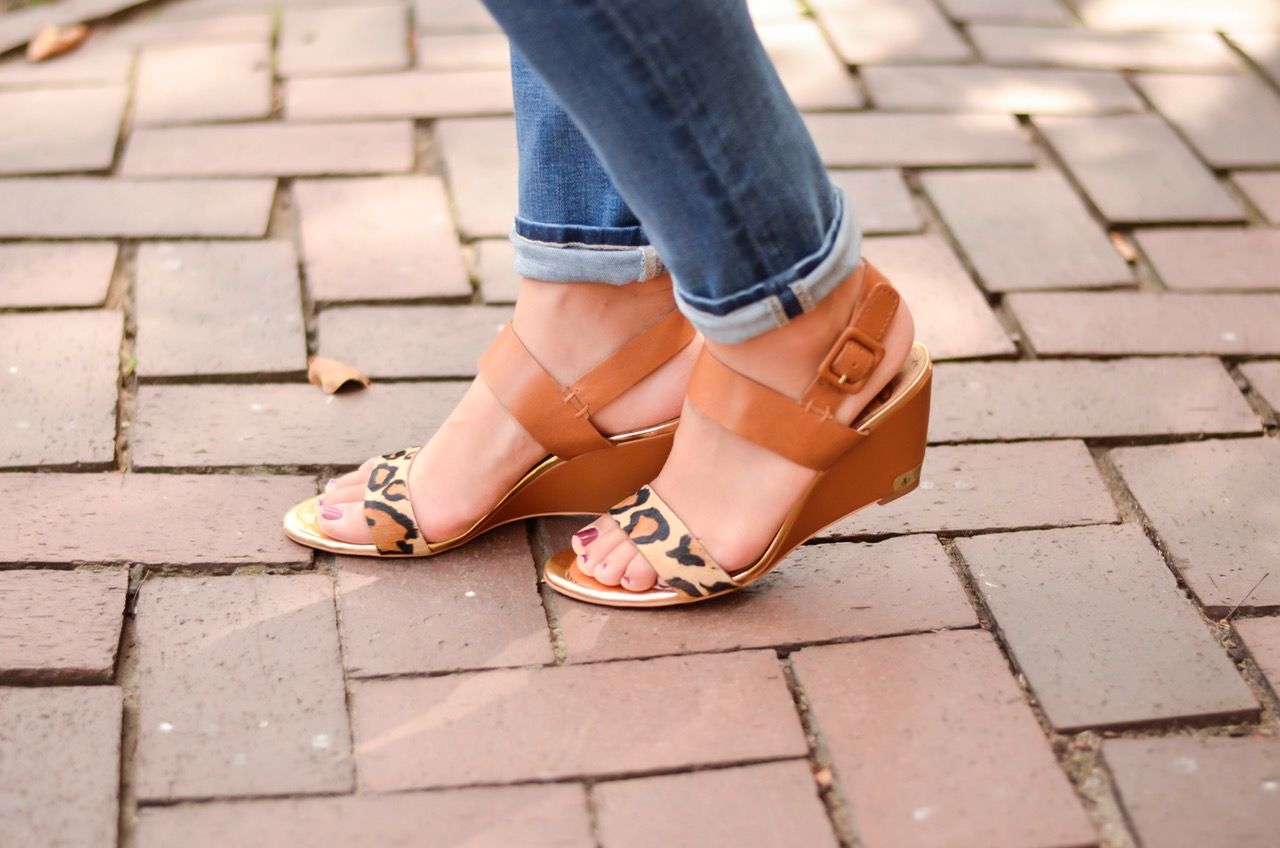 We weren't sure where we wanted to take blog photos, so we just started driving and found the cutest little street. You would think I knew about this photo spot prior to getting dressed because I'm perfectly coordinated! Nope! Just a happy coincidence!

SHOP THE LOOK: