I mentioned last week that Ashley made me realize I *needed* a floral bomber in my life thanks to her outfit featured here! I'm so happy to add this to my collection. It's not like anything I own, and the tapestry print is just so so good.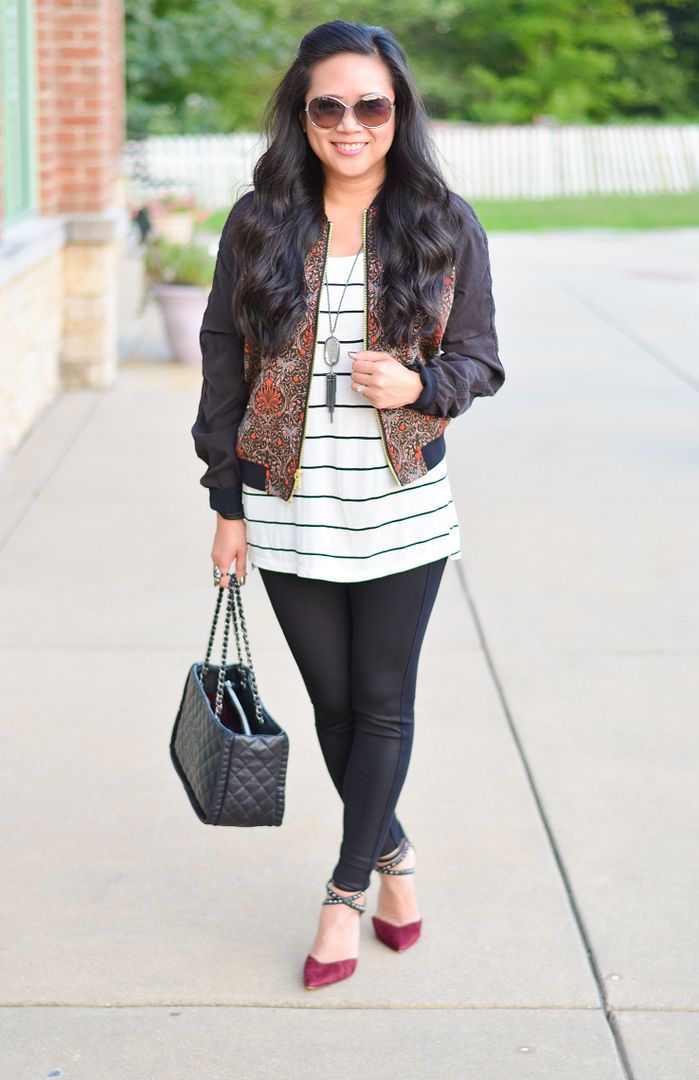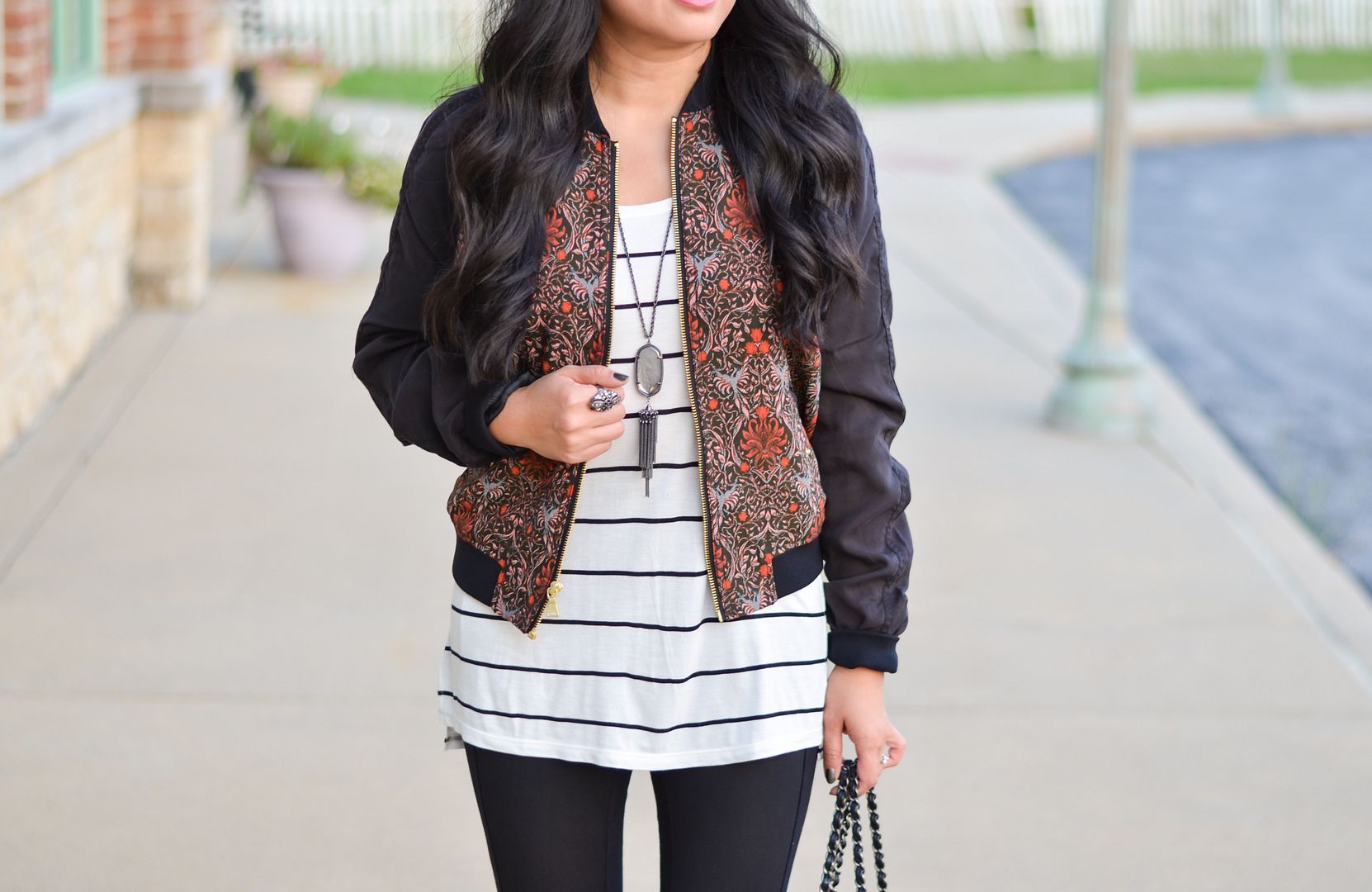 I've seen a few bombers out there that I've loved, but I always struggle with the fit and proportion. I tried to keep the rest of the silhouette pretty fitted since the jacket is generously shaped. I ended up having to size down twice in this jacket. This is an XXS, and while I've been working on my fitness, I know that the sizing is not solely due to that! It definitely runs big because I can't remember the last time I had to wear an XXS at Express much less an XS! I can't imagine what a small would look or feel like on me!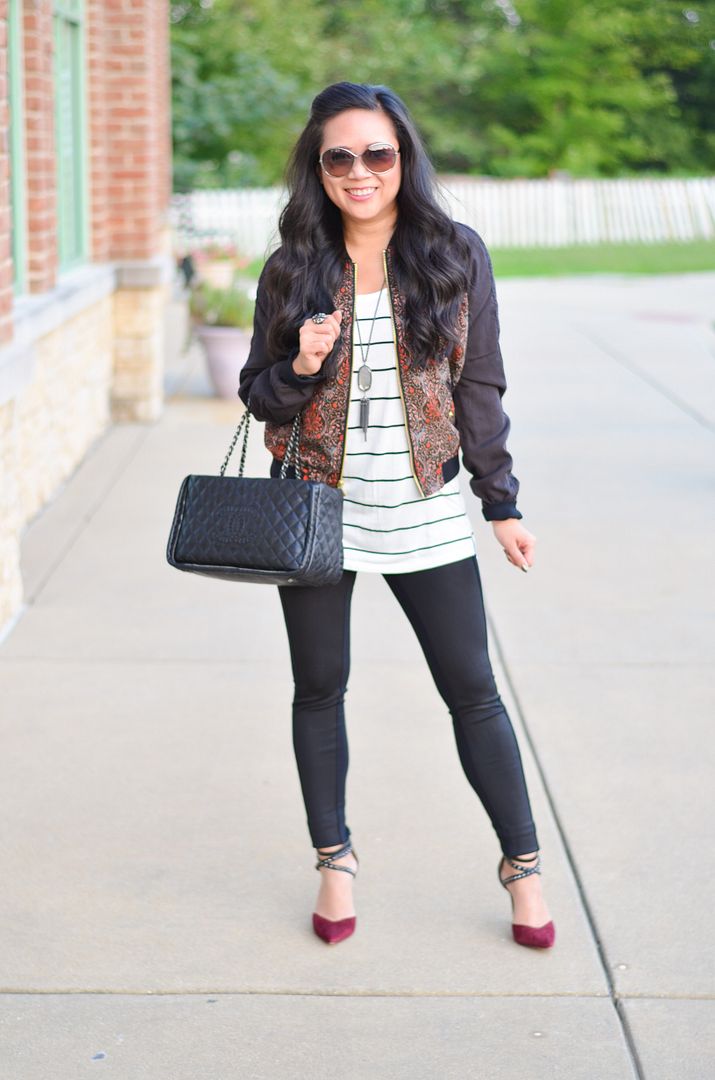 I managed to snag the jacket during Express' 40% Labor Day sale. I'm not sure I would have paid full price for a trendy piece like this, but for 40% off, it was certainly more justifiable! I went a bit matchy matchy with the wine colored heels and the black/gunmetal accessories. There are so many nice colors in this print that I could have pulled out as accent colors. Oh, that's another thing! A lot of bombers I see only have the print or pattern at the front with a solid black back. I love that
the print carries to the back of the jacket.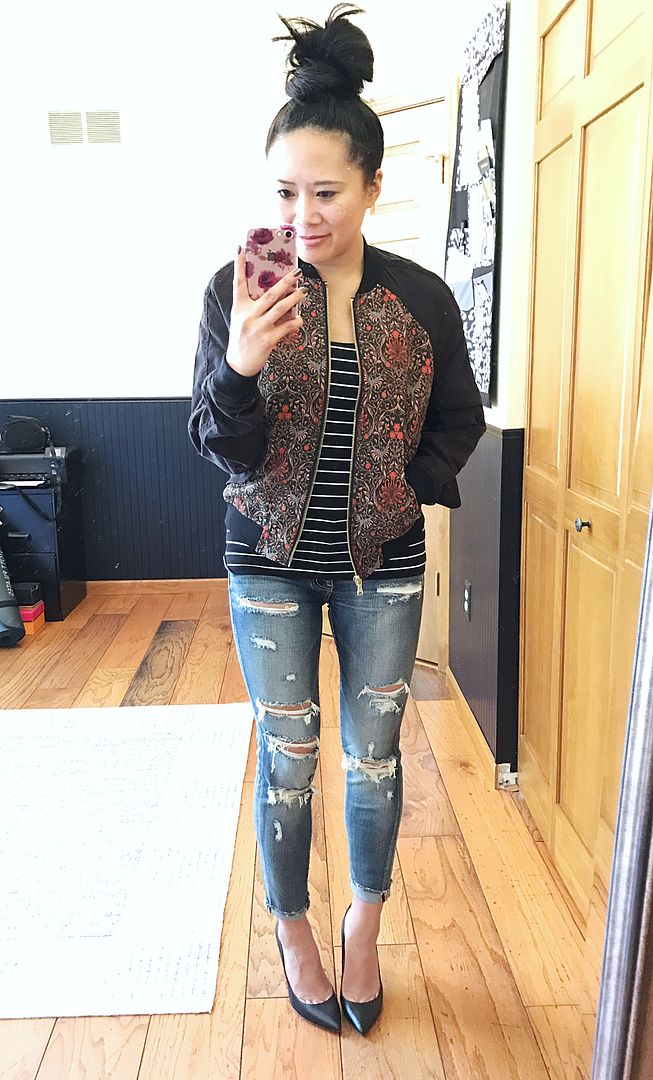 When I originally bought this jacket, I immediately pictured it as the one "nice" thing I threw on over an otherwise casual outfit like a tee shirt and ripped jeans. I honestly think I love it even more with a casual outfit like this. There's just something about it that looks amazing with contrasting, less dressy pieces!

SHOP THE LOOK: