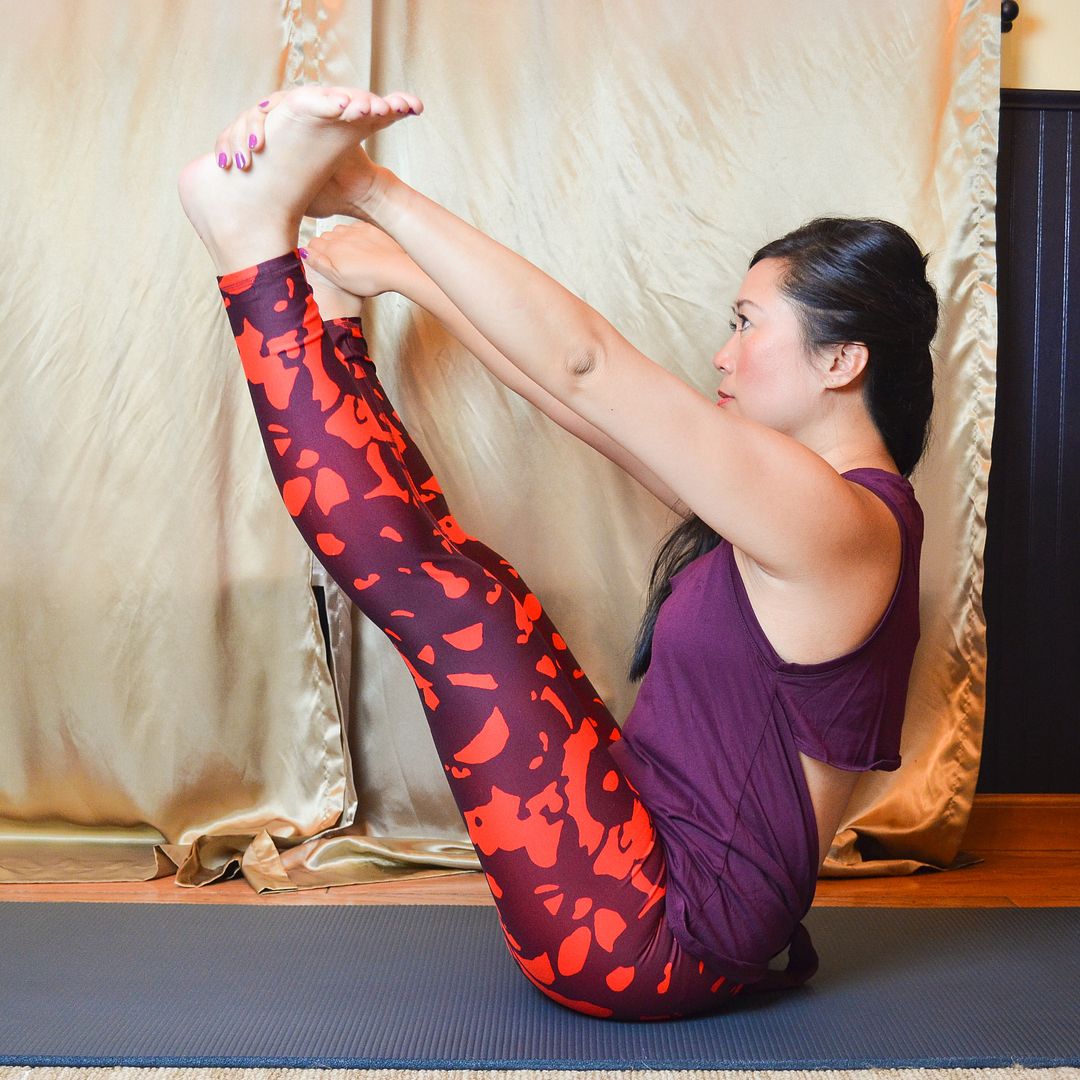 Fabletics: "Camelina" outfit (3-pieces)
"Mariela" tank | "Dash" seamless bra II | "Salar" legging
I am beyond obsessed with these leggings! I have the Salar leggings in a couple of different prints now, but this red and purple pair is so much fun! They make me happy, and the fit is my favorite. I get mine in a small short and they fit really perfectly. The top is also a lot of fun. I've been wanting a tie back top and was excited to see this one as an option. You can't see the bra that came with it, but it's so pretty and strappy and ridiculously comfy. I have several colors now, and I reach for them the most out of all my sports bras. I will say that I'm definitely not on the busty side, so they provide adequate support for me, but I could see them not being supportive enough for anyone bigger than a B cup. Just a warning.
As far as how Pilates is going, I am officially in my third week of my 9-month certification. I am not going to lie, it is A LOT. I went ahead and planned my entire month of November so I know exactly when I am doing what and have comfort knowing that I am on schedule. They provided us with a training schedule to help keep us on track, and I am trying to follow it as closely as possible because I know if I don't, I could quickly get behind. As it stands, each week consists of:
-2 personal workouts (where I do Pilates on my own)
-1 lesson with the program advisor
-4 hours of watching lectures
-3 hours of observation teaching (watching program graduates teach either via video or in person)
-3 "regular" Pilates classes that I was already attending
And then next week I get to add 3 hours of practice teaching onto all that! Yes - I will be teaching already, isn't that kind of scary to think about?! It's only one student at a time, and it's mainly so I can start to articulate my words and really get to learn the choreography and set up of each exercise. But, it's still pretty scary (but exciting) to think about!!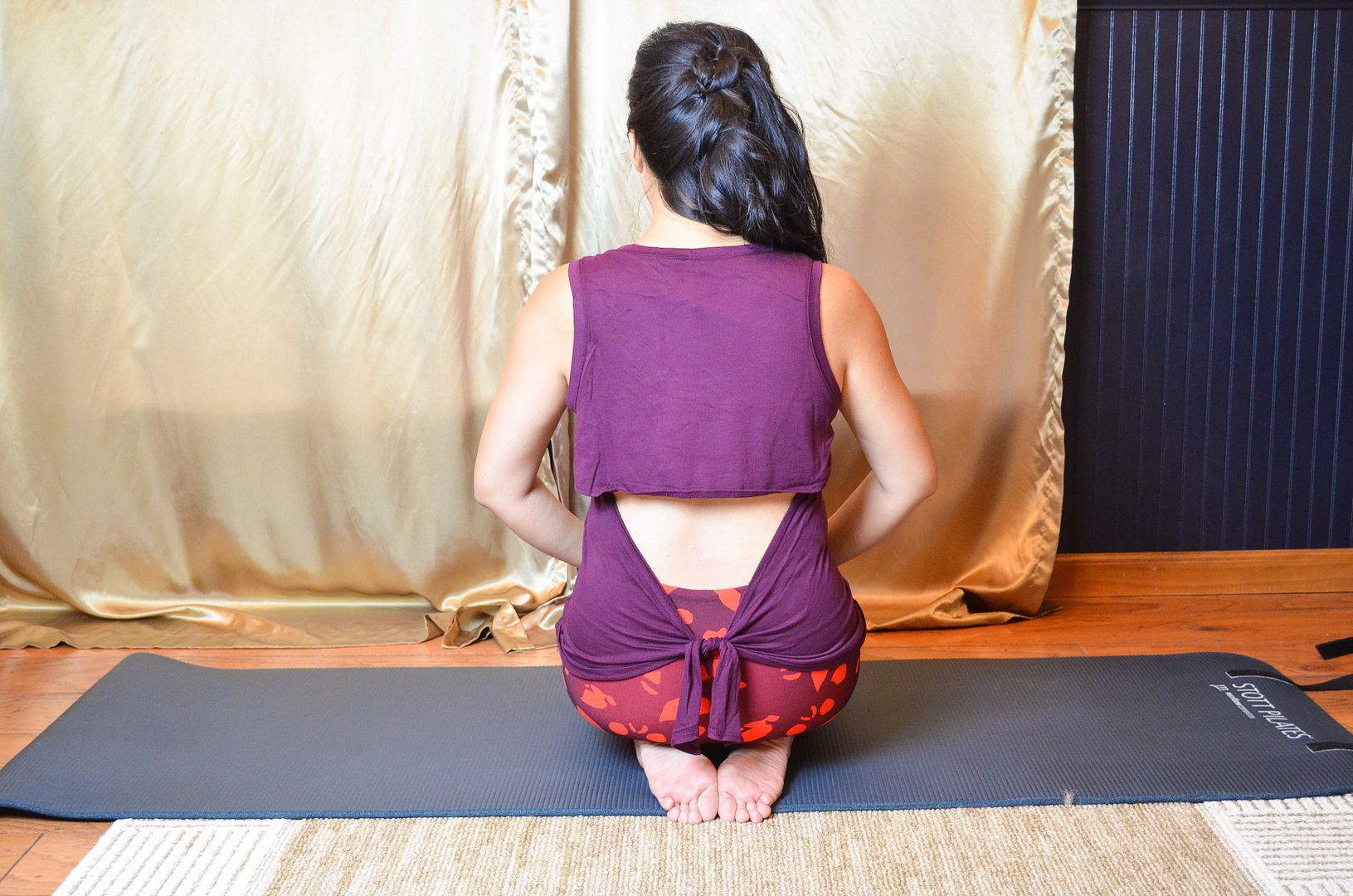 I'm sure you can see why I wanted to plan my entire month all at once to ensure I had time scheduled for everything! I also wanted to get into a regular routine (i.e. personal workouts every Tuesday/Thursday, lesson with the advisor every Friday, regular Pilates classes Monday, Wednesday, Saturday, etc.) Having everything on a routine schedule helps with my sanity. But yeah. Basically, if I'm not working, I'm doing or watching Pilates.
All of that said, it's challenging, but doable. I just need to stay disciplined and focused. And while it is a lot of time, work, and energy, I am loving it. It's very interesting to learn more about the practice and about my own abilities and strength. I feel like I'm such a beginner, but I have nine months to hone in on my skills! I've been video taping my workouts as much as I can which has been such a huge help! Hearing the instructor tell me to adjust my body in a certain way means so much more when I can actually see what they are seeing. It clicks. I am such a visual person, so I definitely benefit by watching myself on video.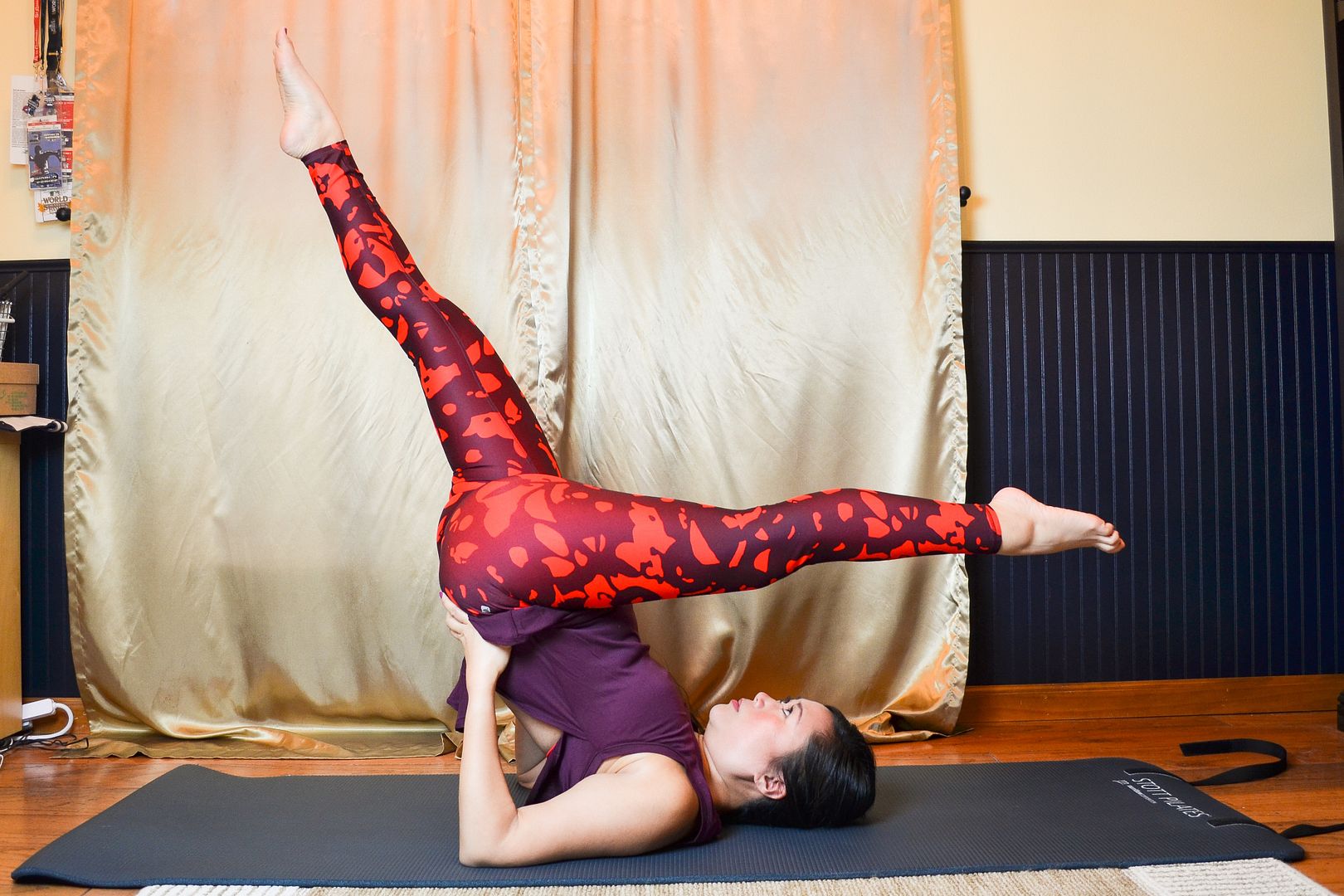 I've managed to dedicate the weekend to blogging, but doing it in a way where I am 100% done with blogging by 6pm on Sunday. I've thought about going down to 4 posts in a week, and I still may do that, but so far, I've been ok. Outside of posting things on Instagram throughout the week, I really can't do much else blogger related during the weekday evenings. I told one of my Pilates instructors today that I have everything balanced right now, but it's so precariously balanced that adding anything more to my plate could easily make me topple over. I'm not sure how people do this with kids! I also couldn't imagine doing this if it weren't predominantly available online! Thank goodness for technology!
That's it for now! Thank you for reading and for all your support during this crazy journey of mine!