This is basically my weekend uniform. I'm definitely all about easy layers and a top knot when I really don't want to put much thought into my outfit. And let me tell you, this sweater is THE BEST! I've been on such a big sweater kick this year, as well as an off the shoulder kick. When you mix those two things plus a super soft, plush fabric like this, I am sold! CS Gems mentioned that it was only $25, and I finally caved and got it even though I've been telling myself that it's time to stop buying winter things and save up for spring instead! It was worth breaking my own rules though!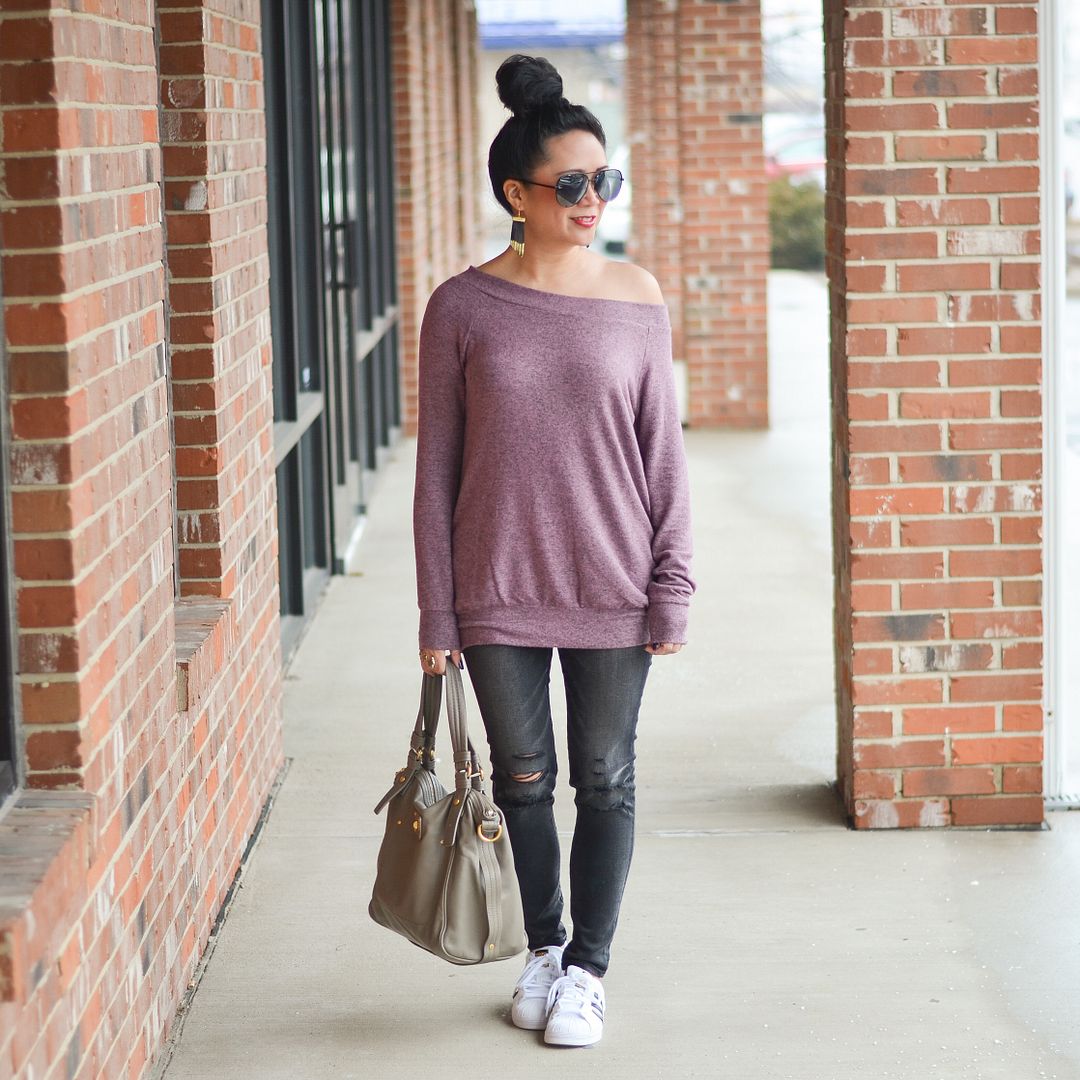 I'm at the studio 5-6 days out of the week, sometimes twice a day, so anything that I can wear to/from Pilates or while I am teaching is extra valuable to me. This sweater is so easy to throw over a workout tank and leggings. And seriously, it's so cozy. I'm wearing a small for reference.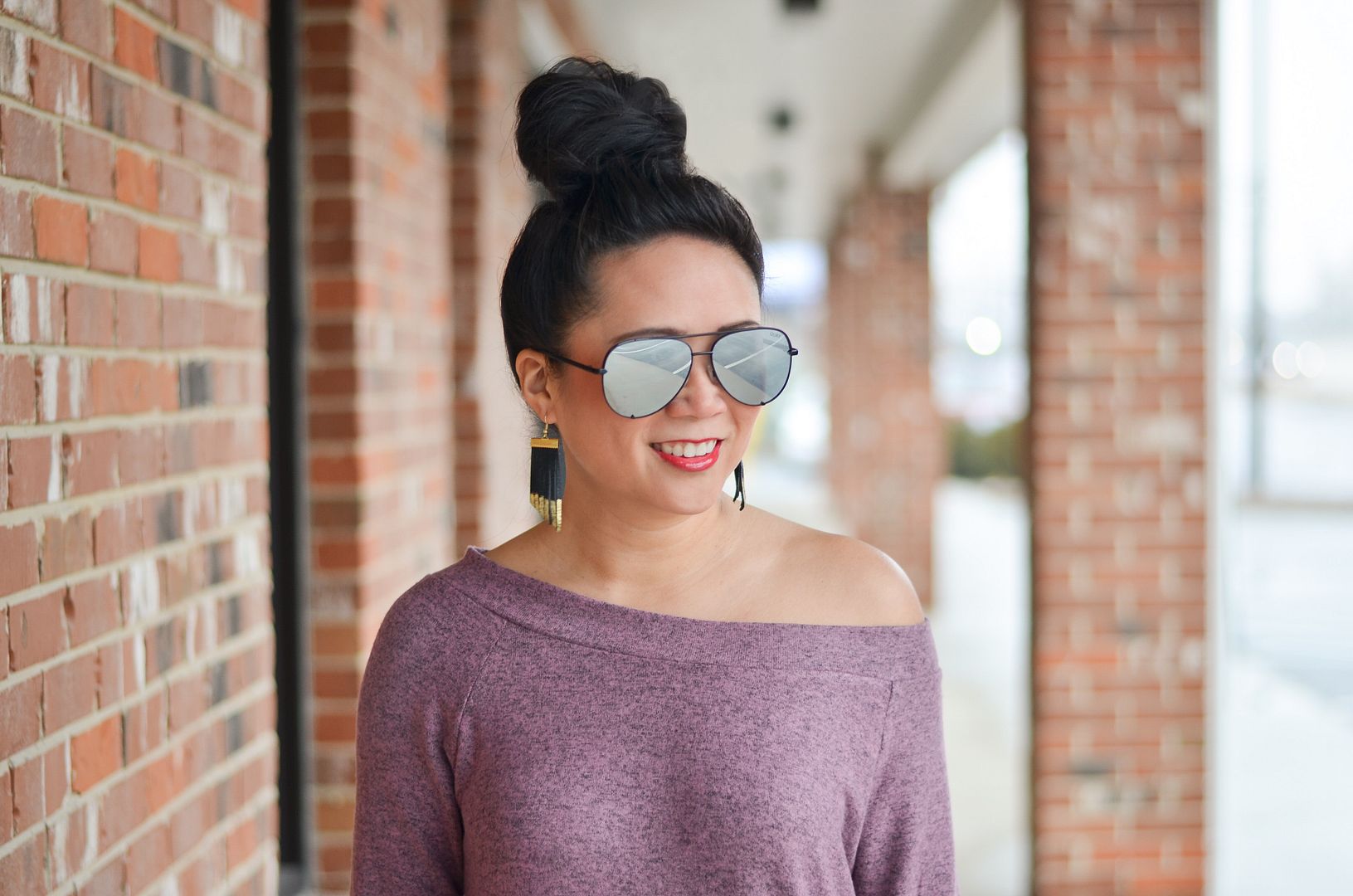 Oh! And these earrings! Gina had posted about them on her blog here and I was definitely intrigued. I already have a pair of leather earrings from Nickel and Suede, and while I do love them, I found that they are difficult to photograph for the blog when there is even just a slight breeze out. (Fashion blogger problems.) I was interested in this fringe pair since they come naturally ventilated! And hello, they're gorgeous anyway! Kristi ended up reaching out to me after reading my comment on Gina's blog saying that she would love to send me a pair to try. What a generous offer! I quickly obliged and I could not be happier. You can see one of the other pairs she sent in this post here. If you're in the market for leather earrings, I promise you won't be disappointed!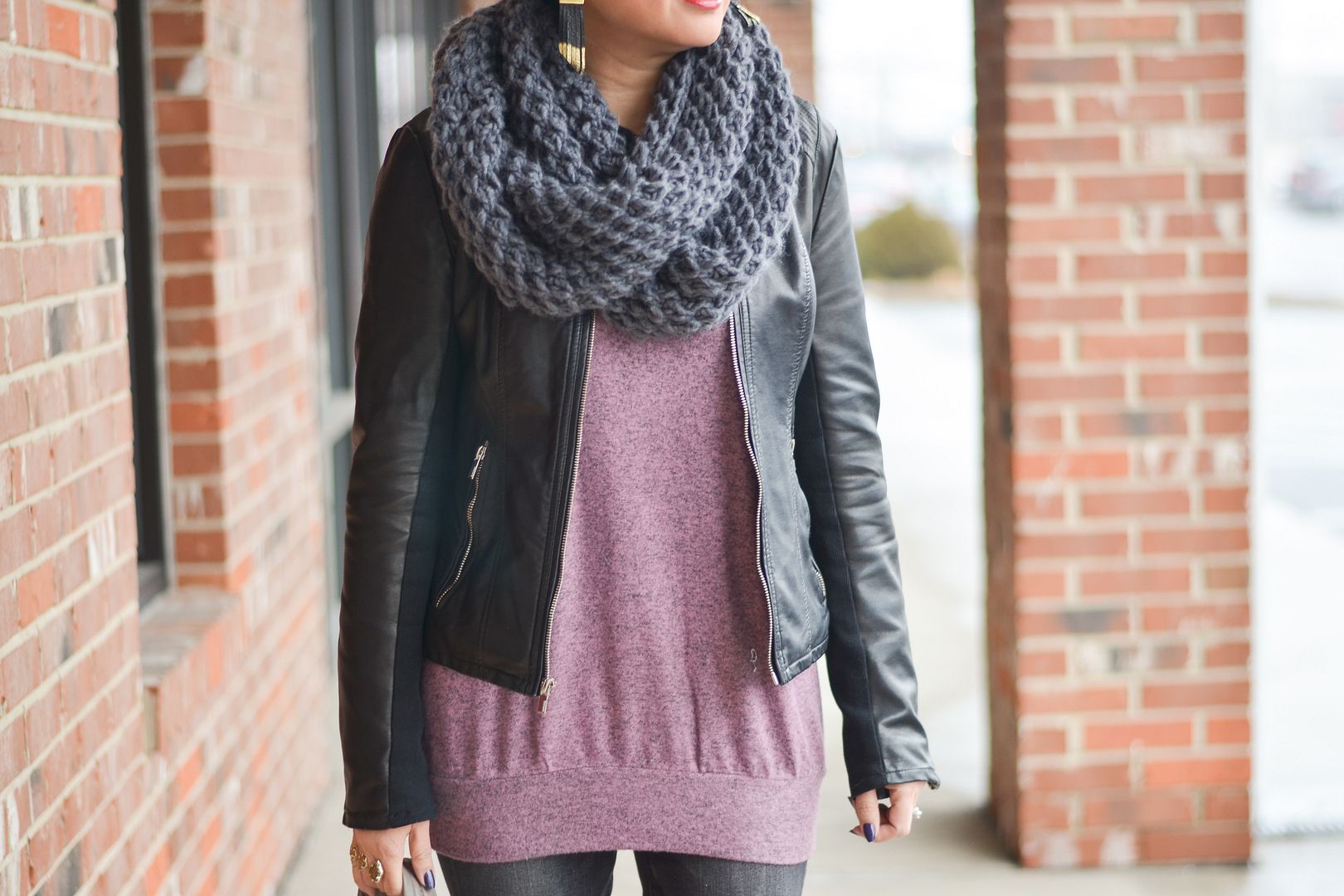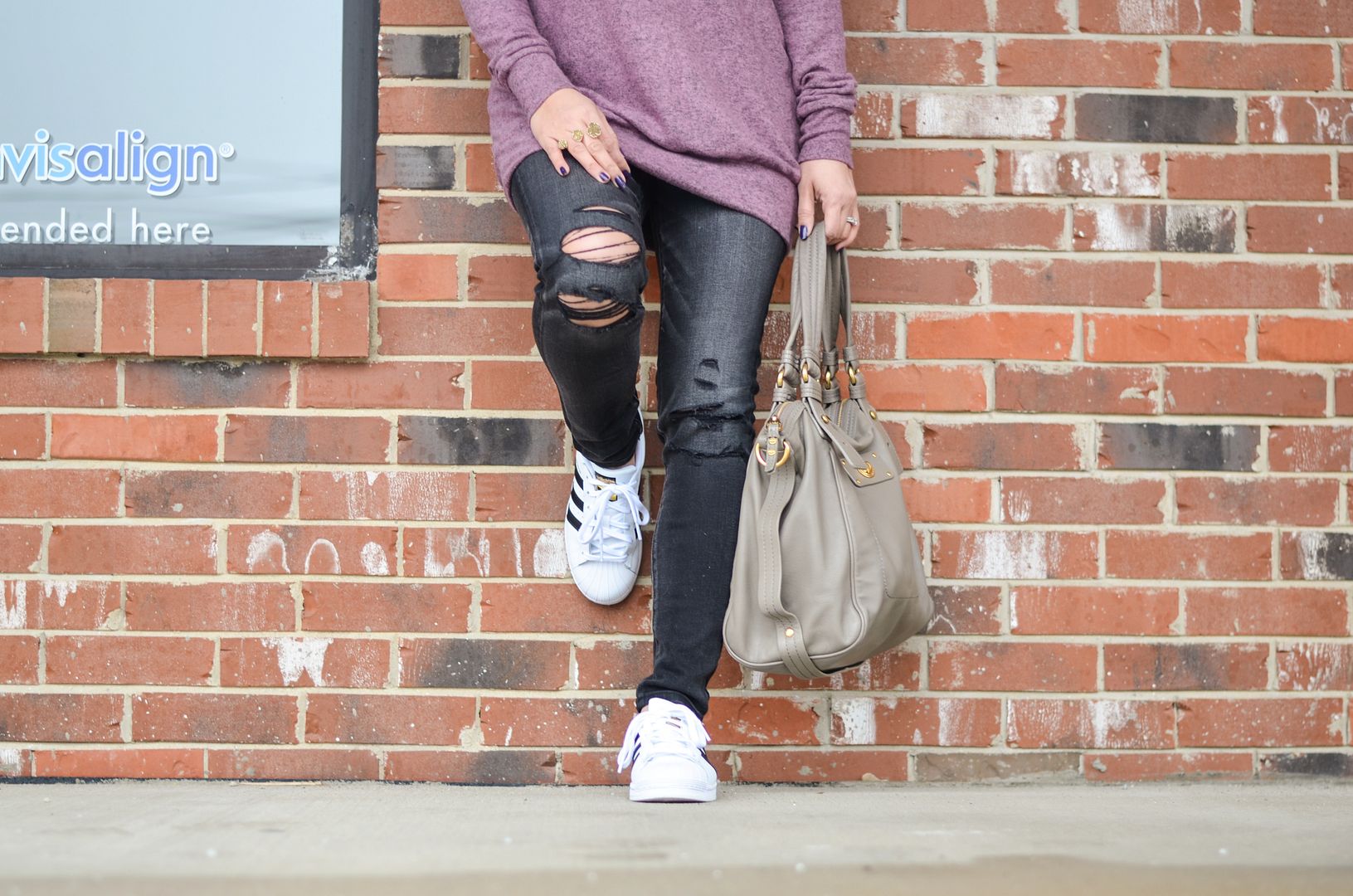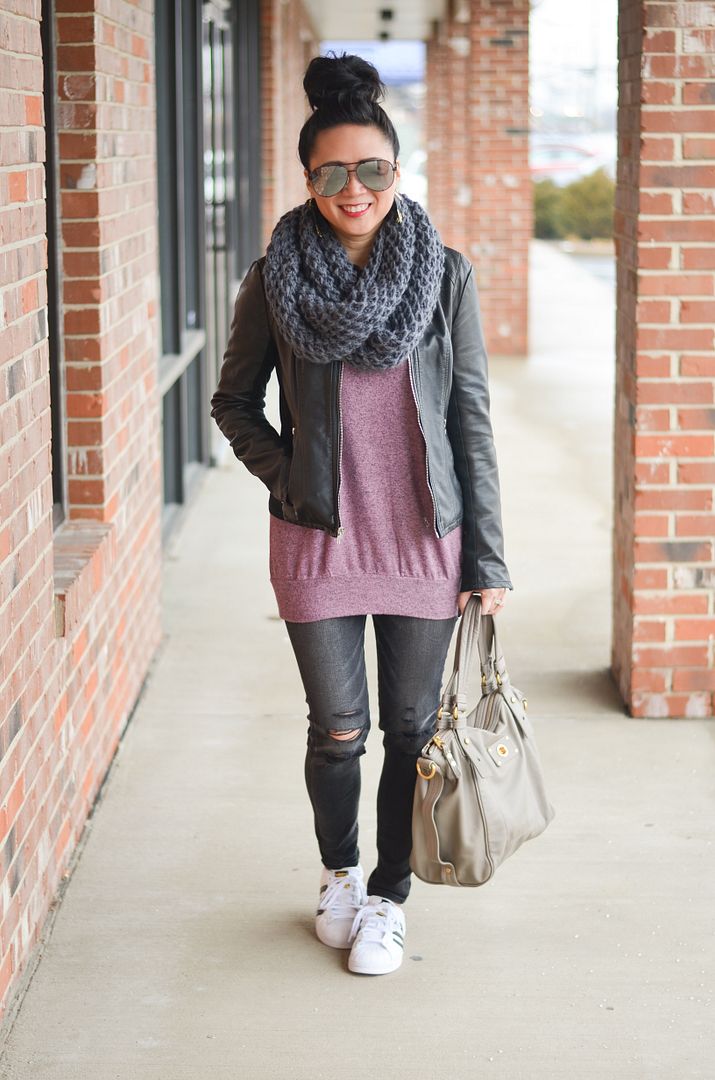 Not much else to report in these neck of the woods. I think we've all finally come down from the ice storm drama and thoroughly melted and defrosted. Our first month of January is officially over halfway over! I took my first work trip on Monday - just a quick day trip to Chicago, but it was nice to get that first trip out of the way! I hadn't traveled for work in a couple of months so it was a good change of scenery. We have this big company wide convention coming up the first week of March in Nashville. I'm really excited because I always enjoy these events. Plus we get to dress up for a semi formal awards dinner and I NEVER get to dress up like that so it's always fun when I can! There's so much behind the scenes work to get ready for that week, so my department has been pretty consumed in that! More to come as the weeks get closer!
Happy hump day!! Have a great rest of week!

SHOP THE LOOK: