We've been enjoying warm weather for February. I'm talking 70-degree-eat-on-the-patio weather! It's insane! Of course, as the weekend hits, BAM! It drops into the 20s and 30s again. I'm not convinced that winter is gone for good yet, but at the same time, I can't not wear my recent purchases until spring! Mini skirts are easy to style in the cooler months - I just add my fleece lined tights and let my feet disappear by elongating my legs with my black wedge booties. I did have my moto jacket on over this as well, but the lace detailing of this top is too good to hide with my jacket for the purposes of these photos.
Even though I'm only 5'-2", I have a high natural waist. That said,
I usually size up for my skirts, especially from Express, so that they sit a little lower on my hips. For whatever reason, I didn't this time.
My normal size fits just fine.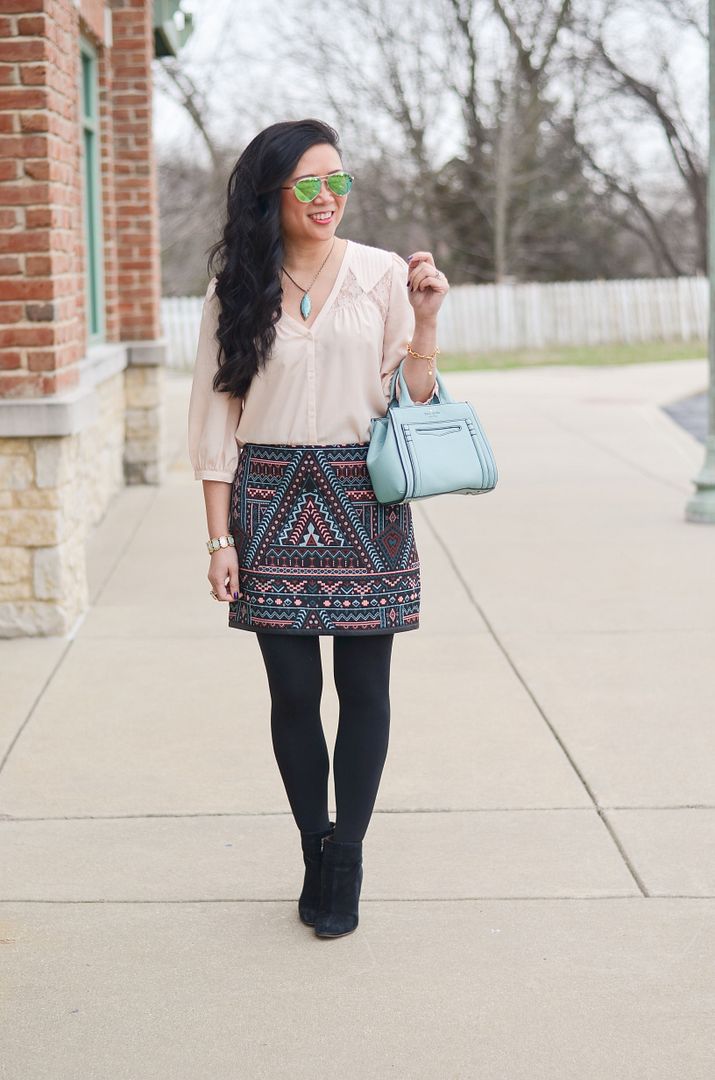 I mentioned in my try-on videos on Snapchat and Instagram stories that I was really happy this skirt was more lightweight than I imagined. Jacquard is typically a pretty thick and stiff fabric, but this skirt is still the perfect weight for spring and it's very movable. The colors and print are gorgeous. I hope you can see why I was immediately drawn to it! I have a ginormous closet room, but the one area that I lack the most in is the skirt department. This makes such a great addition to my collection.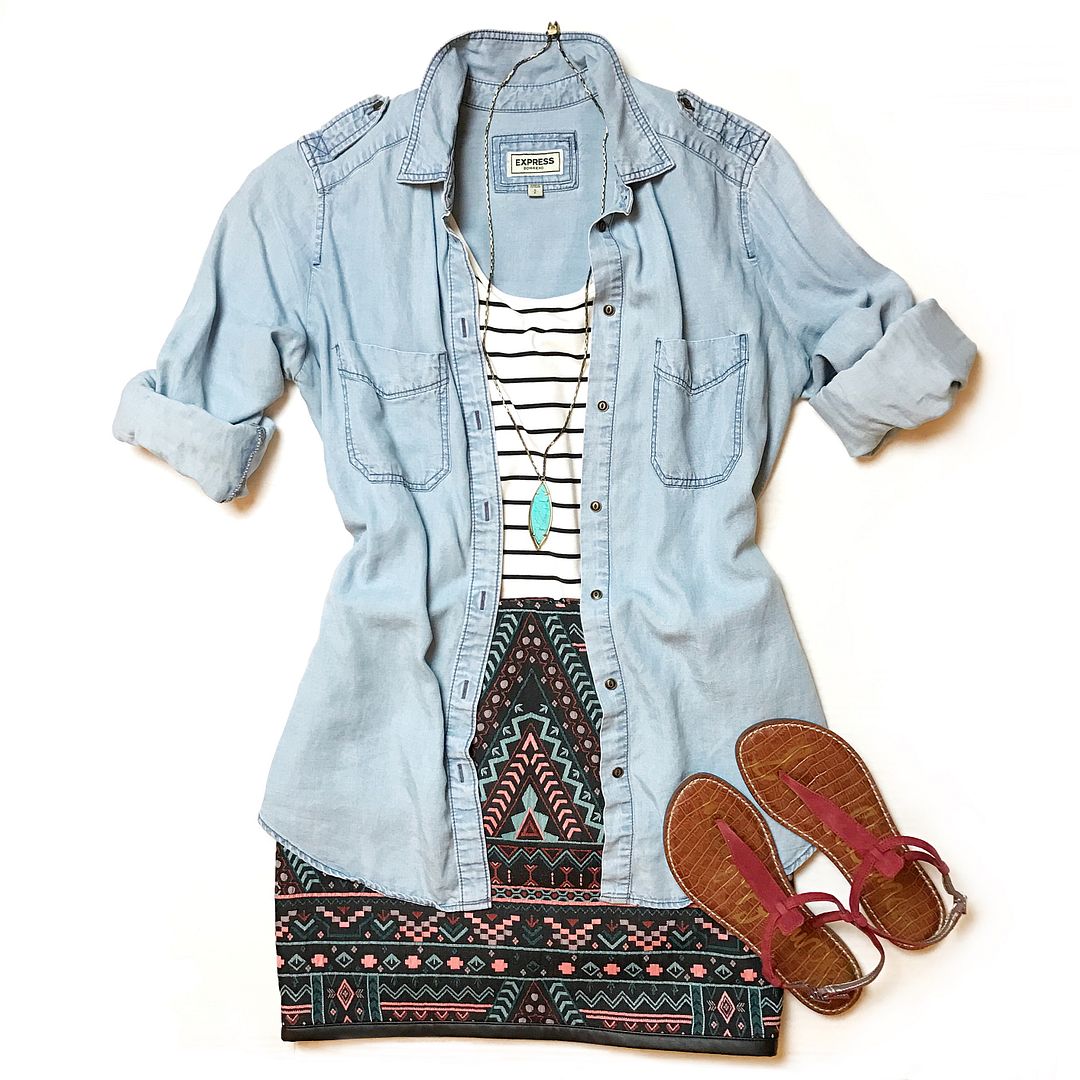 My initial thought around styling this skirt looked liked this! You know I love how easy it is to print mix with a simple stripe, and a boyfriend button-up serving as a cardigan will keep you comfy in the cold air-conditioned buildings. I'm SUPER excited to dust off my Gigi sandals for the summer, and this burgundy color finishes off the outfit perfectly!
And that's all I have for you today! One skirt, two ways!

SHOP THE LOOK: