It's that time again for another update on where I am in the Pilates certification process. Well, I am feeling extra behind at the moment, I can't even lie. I feel like I've been behind since I was gone for a week in Nashville in March and it's been spiraling out of control since then. But, I'm feeling a little re-ignition of motivation, and I refuse to focus on the negative or letting the thoughts of feeling behind get to me. I will continue to look forward!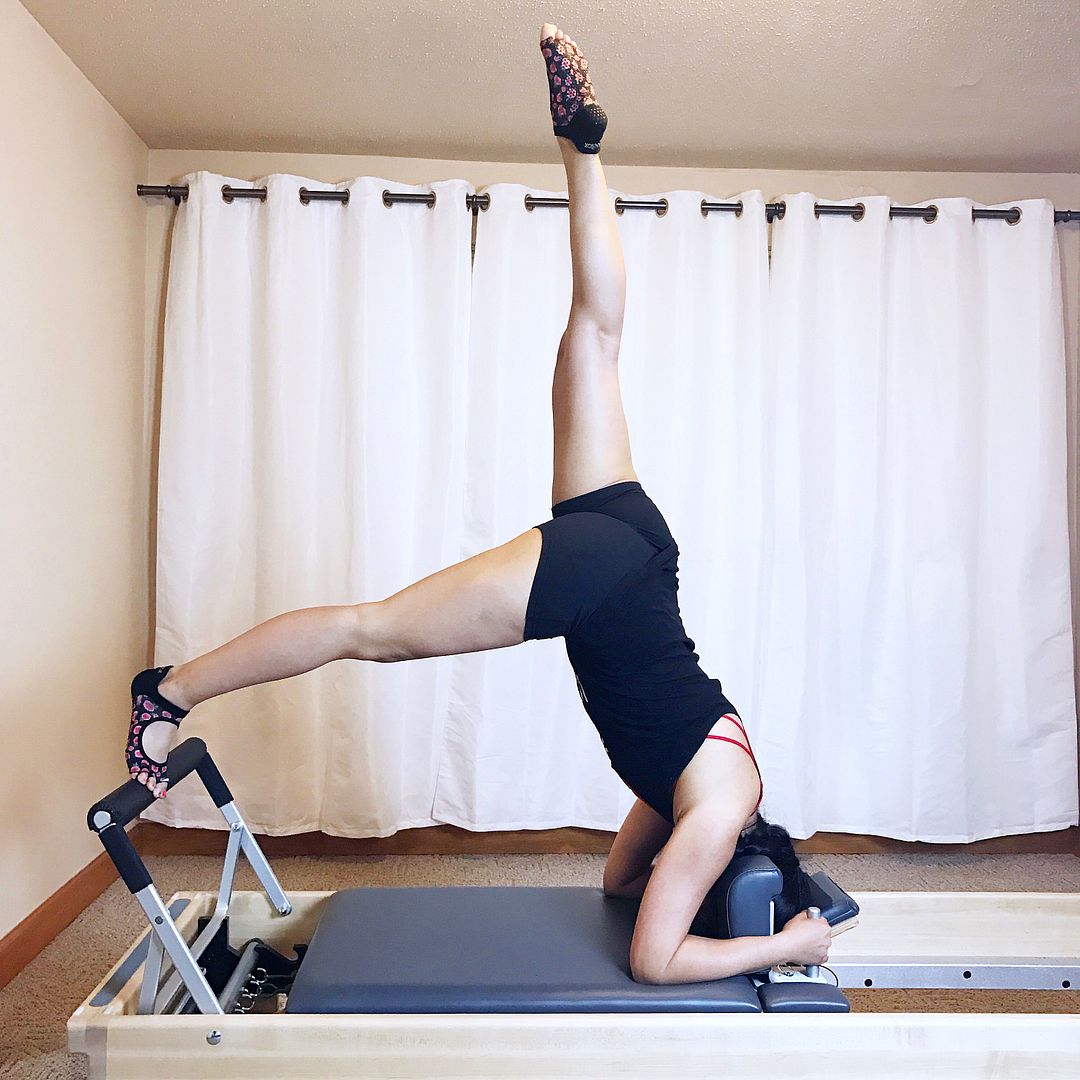 I've had my reformer at the house for over a month now, and it is proving to be such a convenience. All of my personal workouts are now done at the house vs. having to drive to the studio and work around their business hours. I'm only teaching one client once a week on my machine, it's my cousin in law, Beth. For all other clients, I still prefer to teach them at the studio.
Oh! As you can see, I did add a curtain since last month, which has been nice! It helps brighten up the room because I feel like it is SO YELLOW down in the basement. We'll paint the room eventually, but for now, I'm happy with my curtains.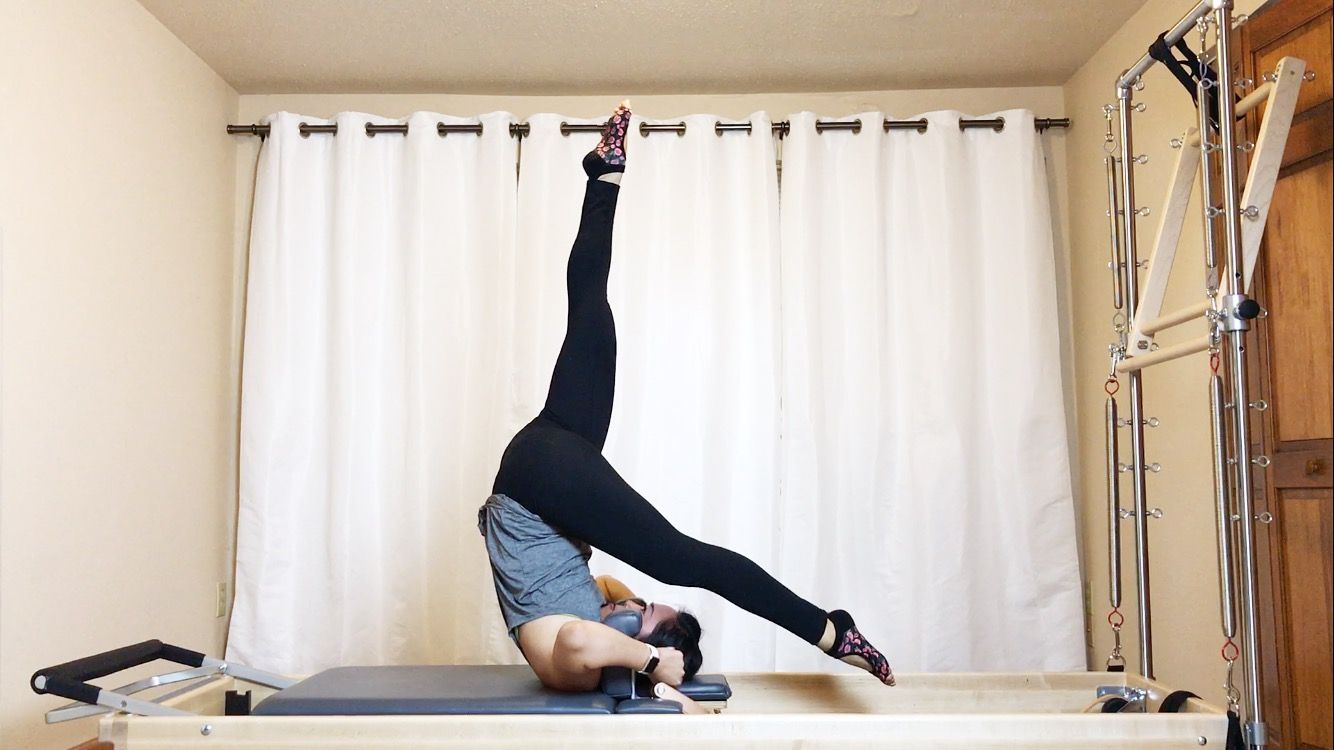 The reason I'm feeling extra motivated is because I just booked my trip to Boulder next month! I told you guys that all of the lectures and such are online, but we do have the option of watching the lectures live in person at the Boulder studio. There are 4 weekends worth of lectures, and I will be attending weekend 4. There are no extra charges for me to see these lectures in person since I am doing the training program, I just need to obviously pay for my flight and lodging while I am there. The flight was an easy direct flight each way that I was able to buy with points. I struggled with lodging. The studio sent me over a list of Air BNB places along with local hotels they recommend. 2 of the 3 hotels I was interested in were sold out and the remaining one was over $300 a night. So.
I started filtering through the Air BNB recommendations and found this cute 1-bedroom cottage that's on a 2-acre property. It looks gorgeous and got amazing reviews. It's only 5 minutes from the studio but everyone commented about how it feels nice and secluded. The best part is that it is less than half the cost of the hotel, so yay for that! I'm trying to convince the husband to come with me!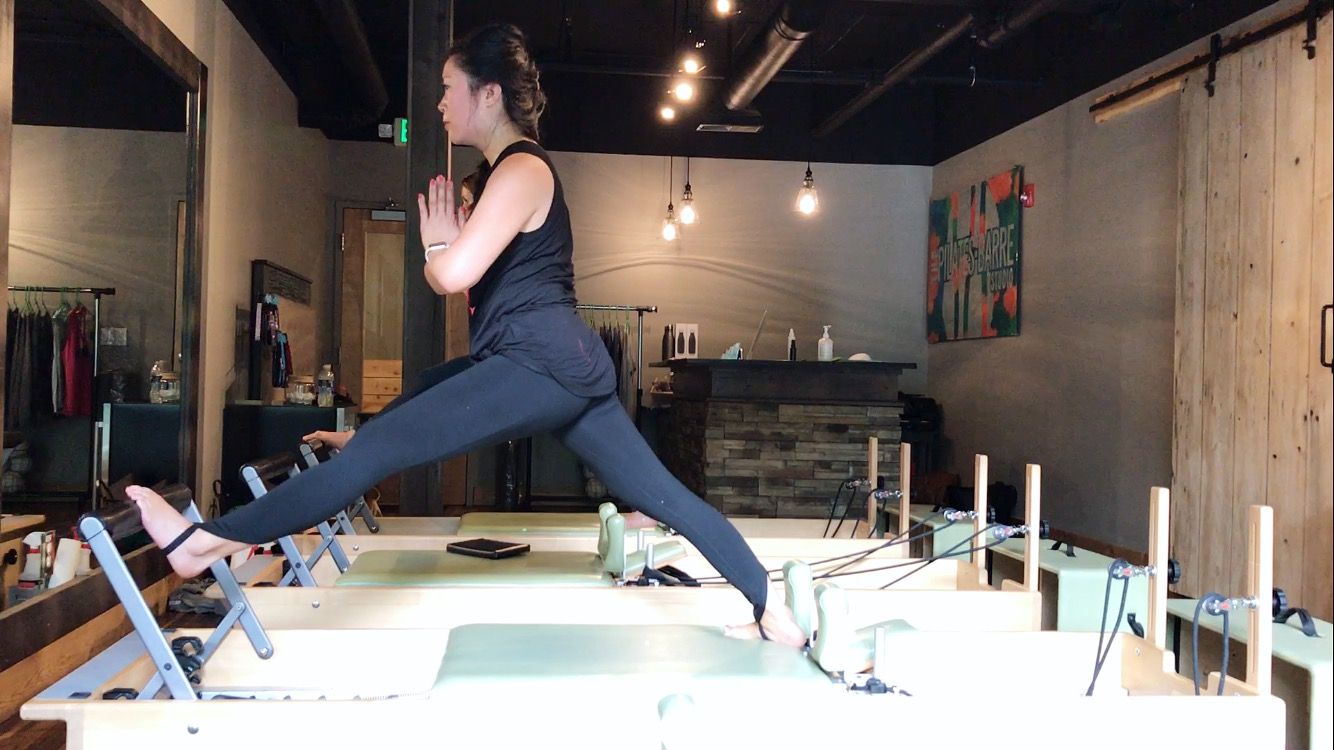 I will definitely have a full schedule while I am there. I fly in late Wednesday night and then Thursday morning I signed up for one group class and one private lesson. Friday morning, I signed up for another group class, and then day 1 of the lectures starts at 4pm but only goes through 7pm. Saturday morning I was able to sign up for one more group class and then lectures go all day from noon to 7pm. The studio does not offer any classes on Sundays, so all I have are the lectures from 9am to 4pm. I fly out Monday morning. So, while I have a lot crammed into those few days, there will still be plenty of time for me to relax and recoup. I am so so so excited to be submerged into the Pilates community. Because I'm taking 4 classes over a course of 3 days, I have anxiety that my stamina won't be where it needs to be, so I'm working on conditioning myself from now until then.
Outside of that, the studio owner here has started to let us teach group classes, which is definitely helping me maintain my required amount of teaching hours! I will be teaching the Tuesday evening classes at 5:30pm and 6:30pm at least through the end of summer. We're currently supposed to be teaching 4 hours a week, so knocking two hours out in one evening is huge. On normal weeks, I teach his cousin on Monday evenings and then I teach one of the Barre instructors at the studio on Wednesday evening. That rounds out my 4 hours nicely, and then ideally I can find a client here or there as "bonus" hours for the week.
I've talked a few people now about my certification, and the one thing I consistently hear is how no other exercise has changed their bodies more than Pilates. I love hearing that so much because it just reinforces why I enjoy doing what I do so much! The guy that sold me my car was telling me that he played soccer up through his 60s but then started having back issues and used to be on two types of medication. Pilates has helped him eliminate the need for taking those meds and his vertebrae are feeling better than ever. My coworker is an avid runner and she told me that even though she's run her whole live, she never noticed a difference in the shape of her body until she started doing Pilates. Just food for thought for those of you that are still on the fence about it! There is just something about Pilates that makes you very self-aware about your body and things you should be doing to correct your imbalances and build strength.
That's all I have for you today! Wish me luck as I try to regain momentum this month!

SHOP THE POST: