Gina made a comment in my Random Roundup post last Friday that I'm incorporating more black into my wardrobe lately. I'm not sure it's intentional or not, but I can definitely see what she's noticing! I'm all about bright colors and prints, but sometimes it's great to fall black on the classics like black and white. When I saw this dress, I knew I had to try it. I know you're probably thinking that it looks really similar to this Bailey 44 dress I posted here, and you would be right. Except that I like that this one hits me above the knee, which is nice to have as an option.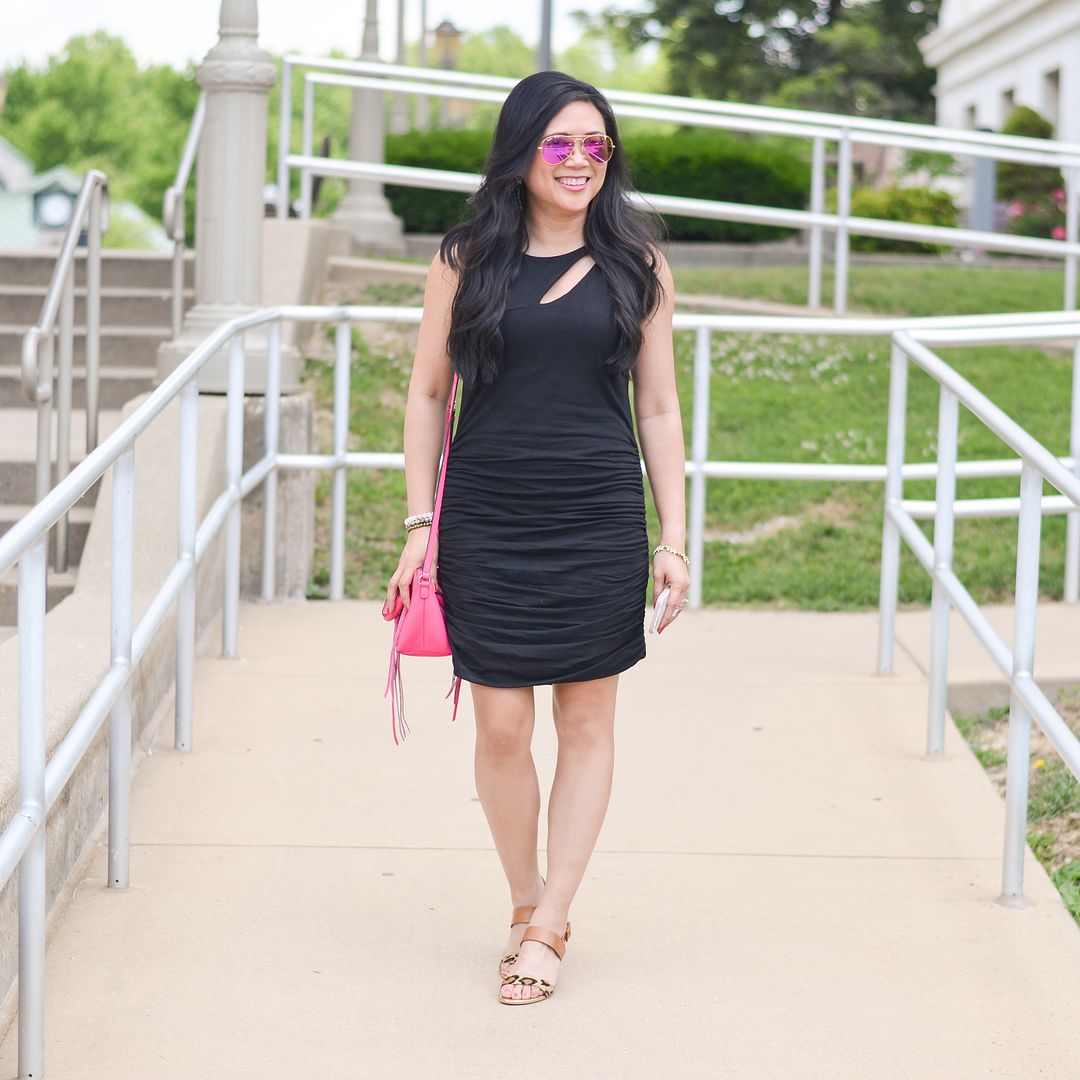 Speaking of ruched dresses, I also bought this one from Nordstrom here (seen on me here.) In terms of quality, I prefer the Express version. The fabric is more forgiving, plus it's double layered so you don't have to worry about VPLs showing on your backside. That said, the Nordstrom version is still a great option, especially if you don't care for the slash neck detail, but I would highly recommend wearing a slip under that dress. I am not wearing one under this Express dress, nor do I really need to anyway.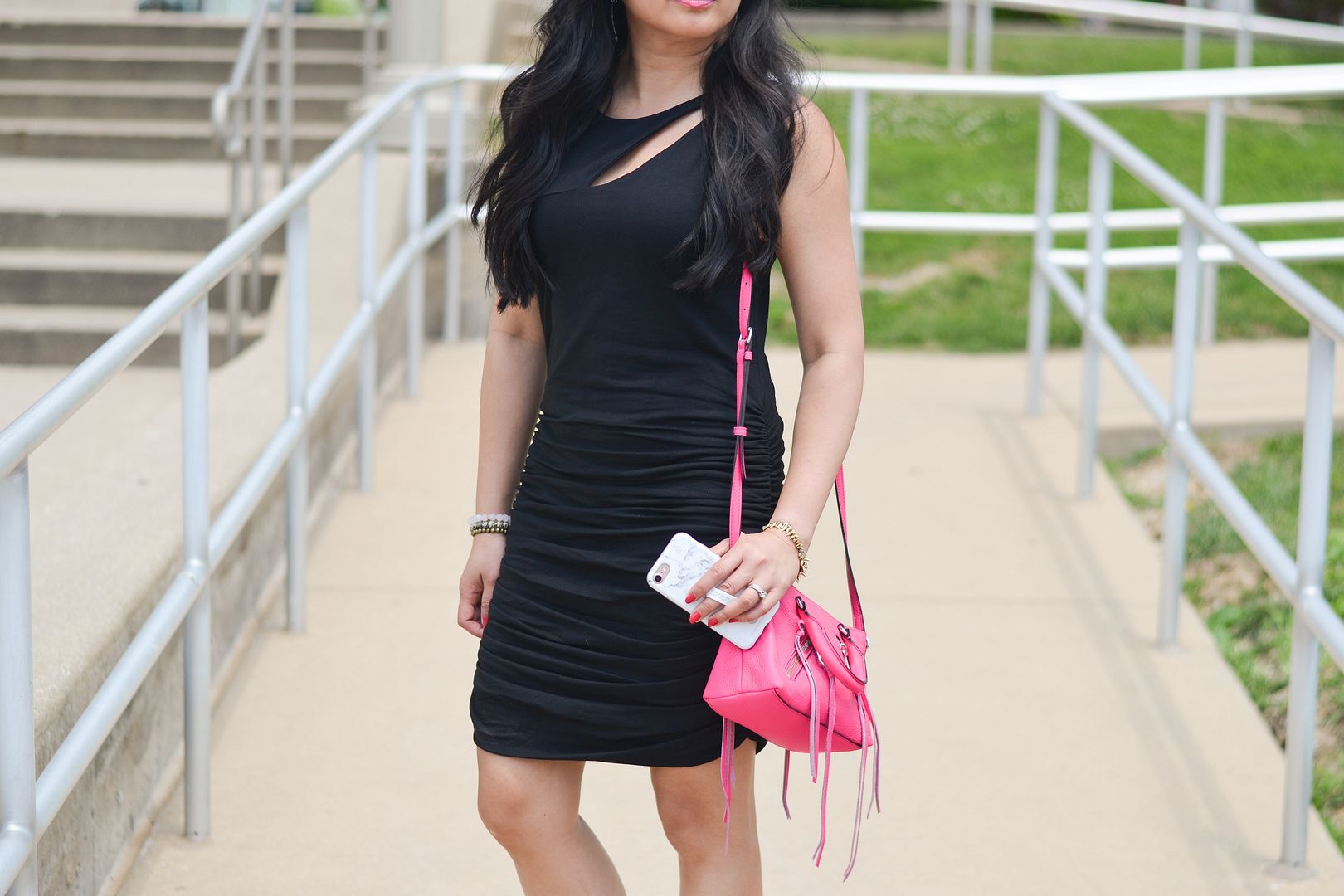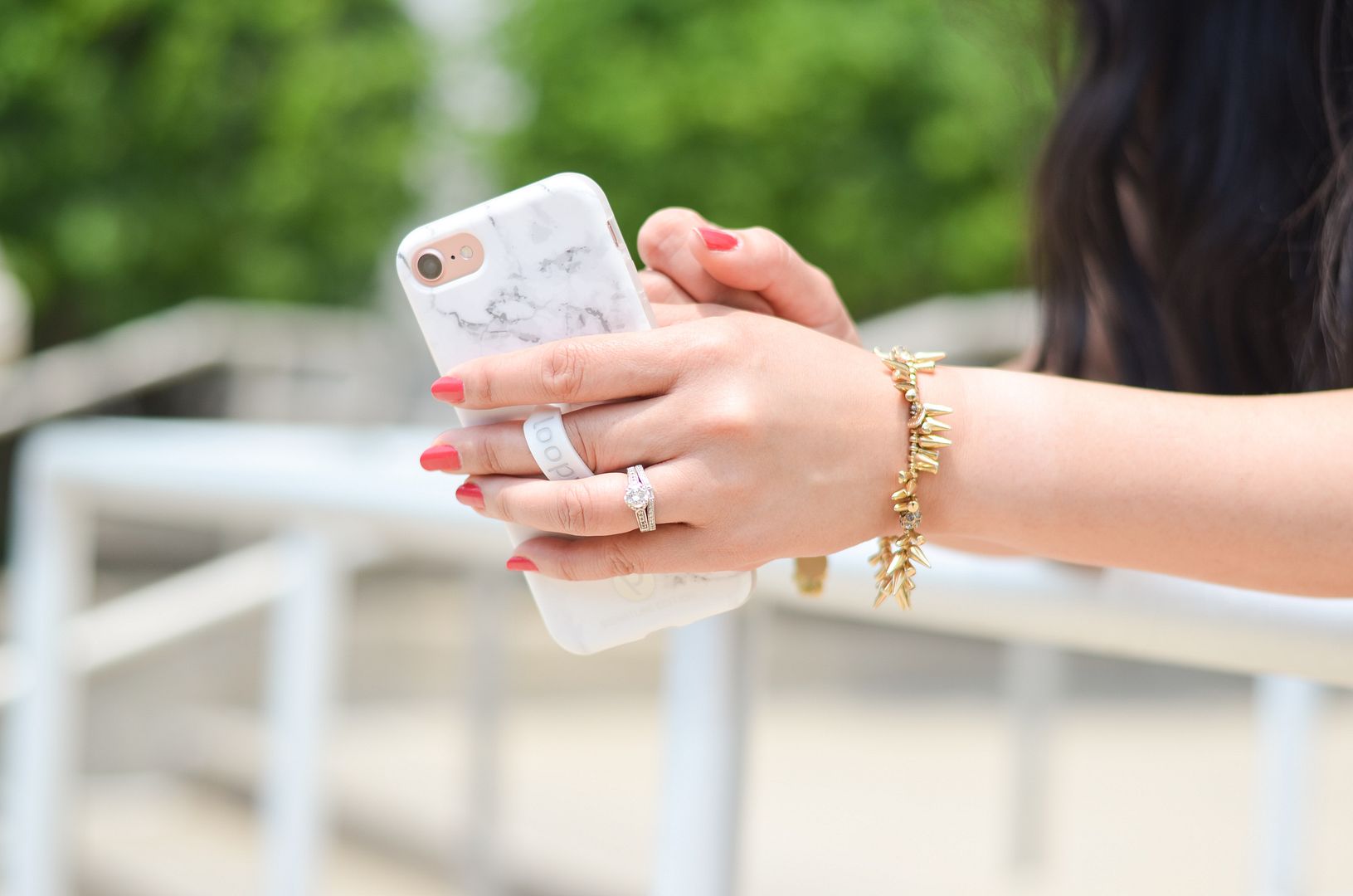 Yes, I'm obsessed with my phone case, and I promise I will shut up about it. Eventually. It's just so clever and convenient. And I'm so so happy they released the white marble color because it's definitely the most girly color option they carry outside of rose gold. My phone still slides in and out of the pockets of my skinniest of jeans just fine - the loop really doesn't add any bulk at all.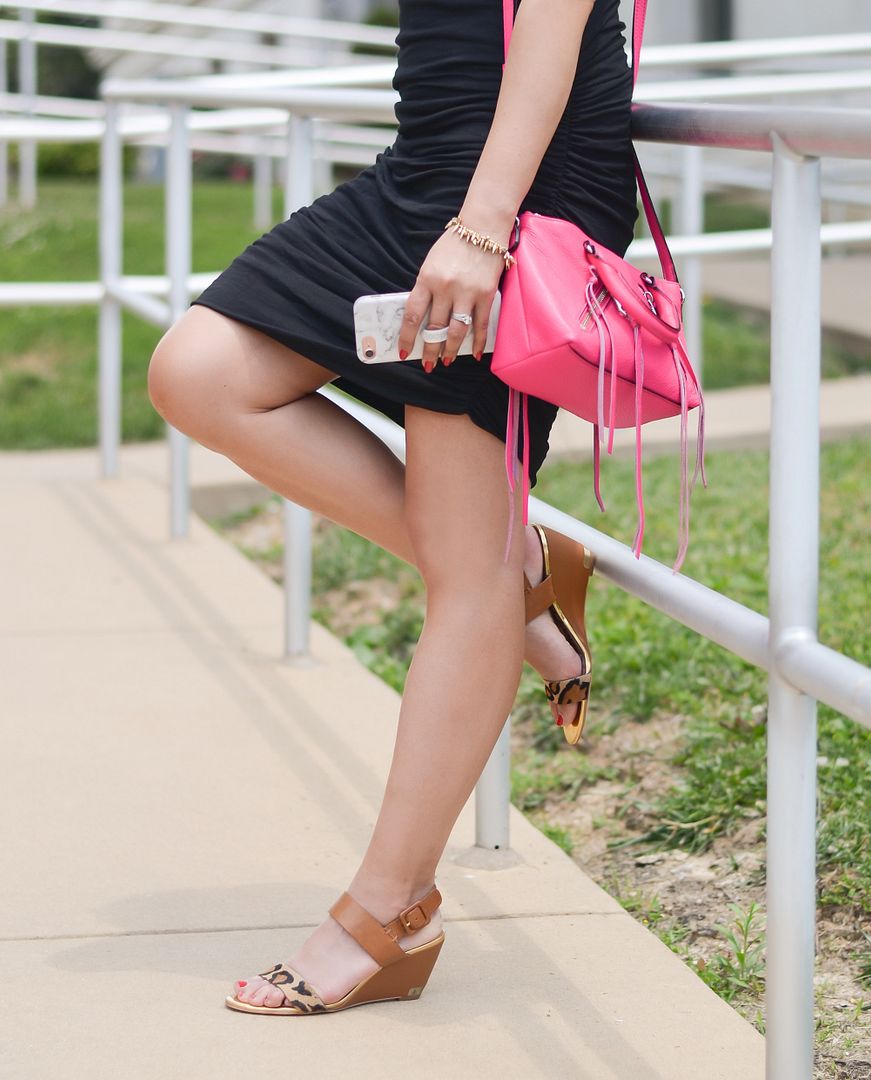 These sandals have been a long-standing pair in my shoe collection and I forget how much I loved them! You can check out this 3-year old post here featuring them! Unfortunately, they are long gone, so I am sorry to tease you with them, but I'm just trying to build a case for why you need some leopard wedge sandals in your life! This pair is a great option!
I went back and forth on which bag I wanted to wear to finish off this outfit, and this bright pink one felt the most warm-weather appropriate to me! I found it half off here, so if you're in the market for a cute crossbody, this one should be yours!
There's really no wrong way to style a little black dress, but in this case, I wanted to be comfortable - I wore this to brunch with the husband last weekend. The pop of leopard and the pink bag kept things interesting for me! I might have to wear this combo again stat!

SHOP THE LOOK: